Review of Louis Vuitton Holiday 2023 Ad Campaign by Creative Director Kevin Tekinel and Charles Levai with Photographer Oliver Hadlee Pearch with Director Lope Serrano
Louis Vuitton celebrates the timeless magic of seasonal gatherings and gift giving with its new Holiday 2023 campaign. The campaign features creative direction from Charles Levai and Kevin Tekinel with photography by Oliver Hadlee Pearch and film direction by Lope Serrano.
The campaign primarily takes shape around the short film that forms the first chapter in a narrative series set to be released over the next month in the build-up to the holidays. The story sees the return of adorable house mascot Vivienne, who is again joined by her companion Teddy from last season. Situated between dreams and reality, the video finds us in a magical Louis Vuitton atelier, where craftspeople put the finishing touches on giftable LV icons and muses of the maison bring them to life. Vivienne and Teddy try to snag one of the gifts for themselves, but instead manage to stop the hands of the clock, freezing time and transforming the bustling scenes into unmoving, sculptural tableaus.
Accompanying the short film is a series of still photographs that also see Vivienne play a supporting role as she ventures joyfully through scenes piled high with iconic LV trunks and other whimsical takes on brand classics.
This first chapter forms a strong foundation for an exciting narrative to come, and we wonder if the two petite heroes will have to go on a journey to unfreeze time before the big gift day comes. Whichever direction the journey goes, it's a smart move from Louis Vuitton to approach its holiday campaign as a series, creating a fun long-form narrative while expressing brand equity across the season, rather than just a one-and-done.
Though in some senses its brand identity might be spread a bit thin (there are just so many different parts and identities going on within it), Louis Vuitton continues to do good work in expressing a spirit of magic and adventure that particularly comes to life in its art of travel and holiday campaigns. Ambitious, playful, and inviting, the campaign puts an unmistakable Louis Vuitton spin on the classic holiday adventure story.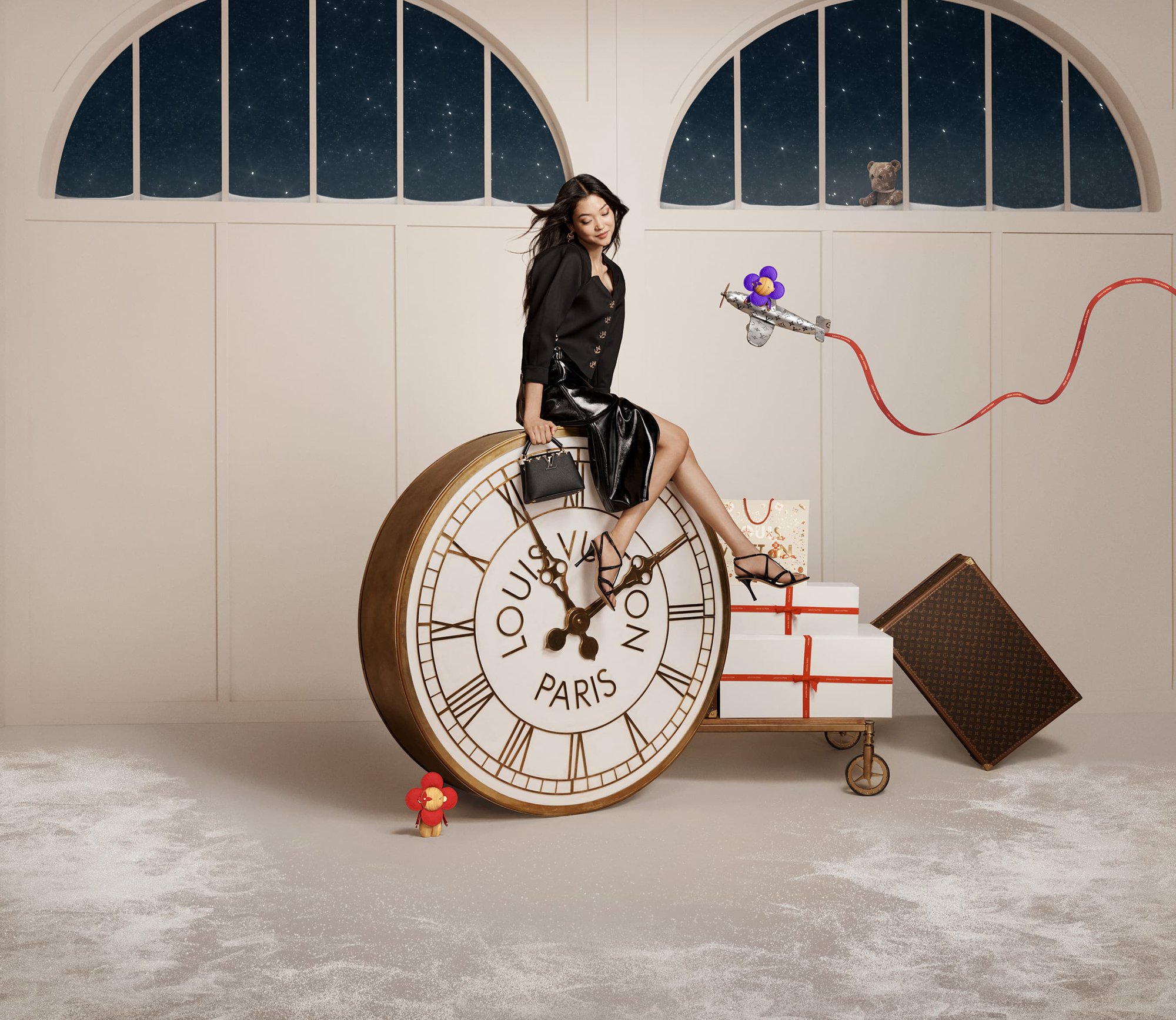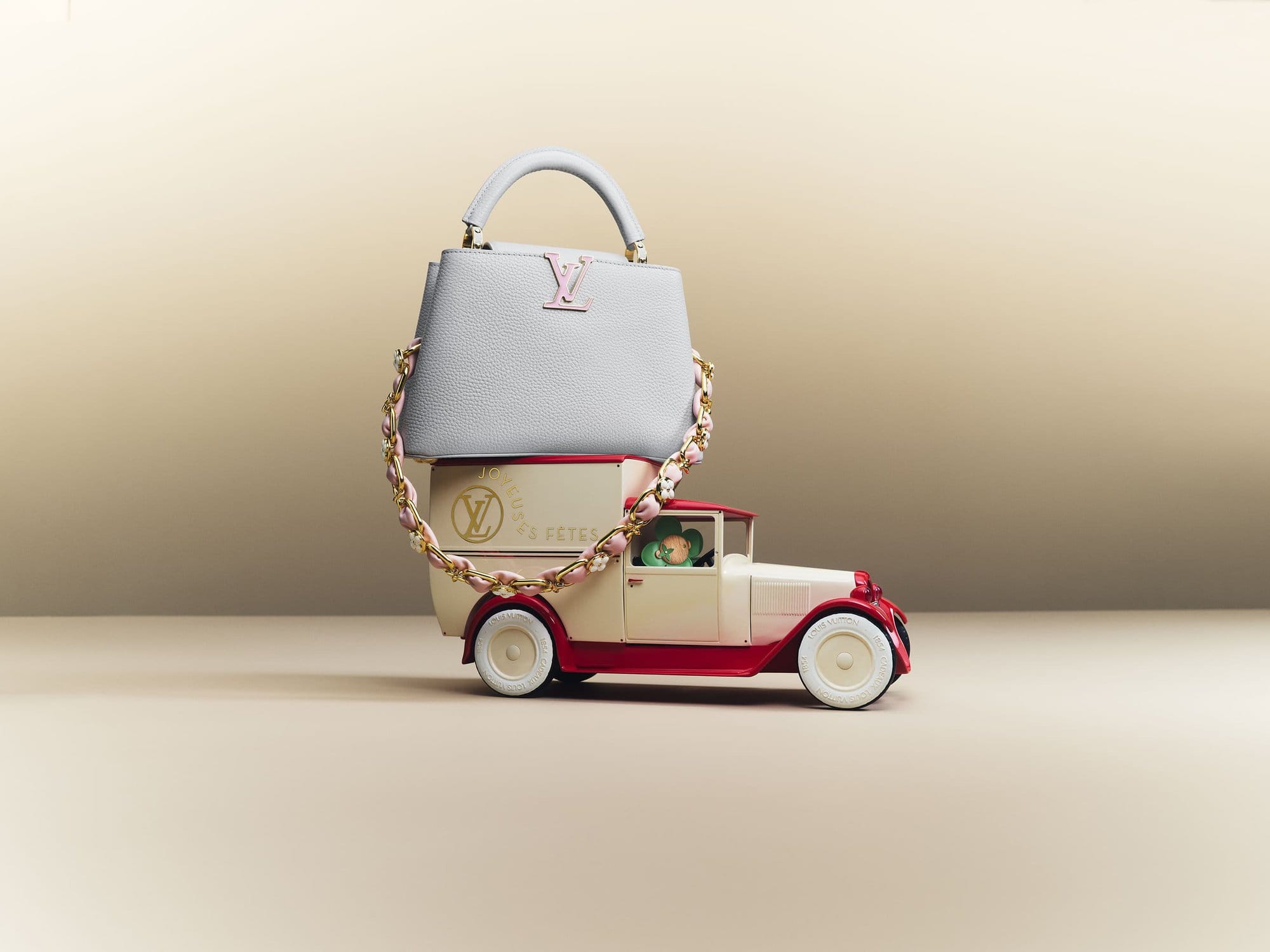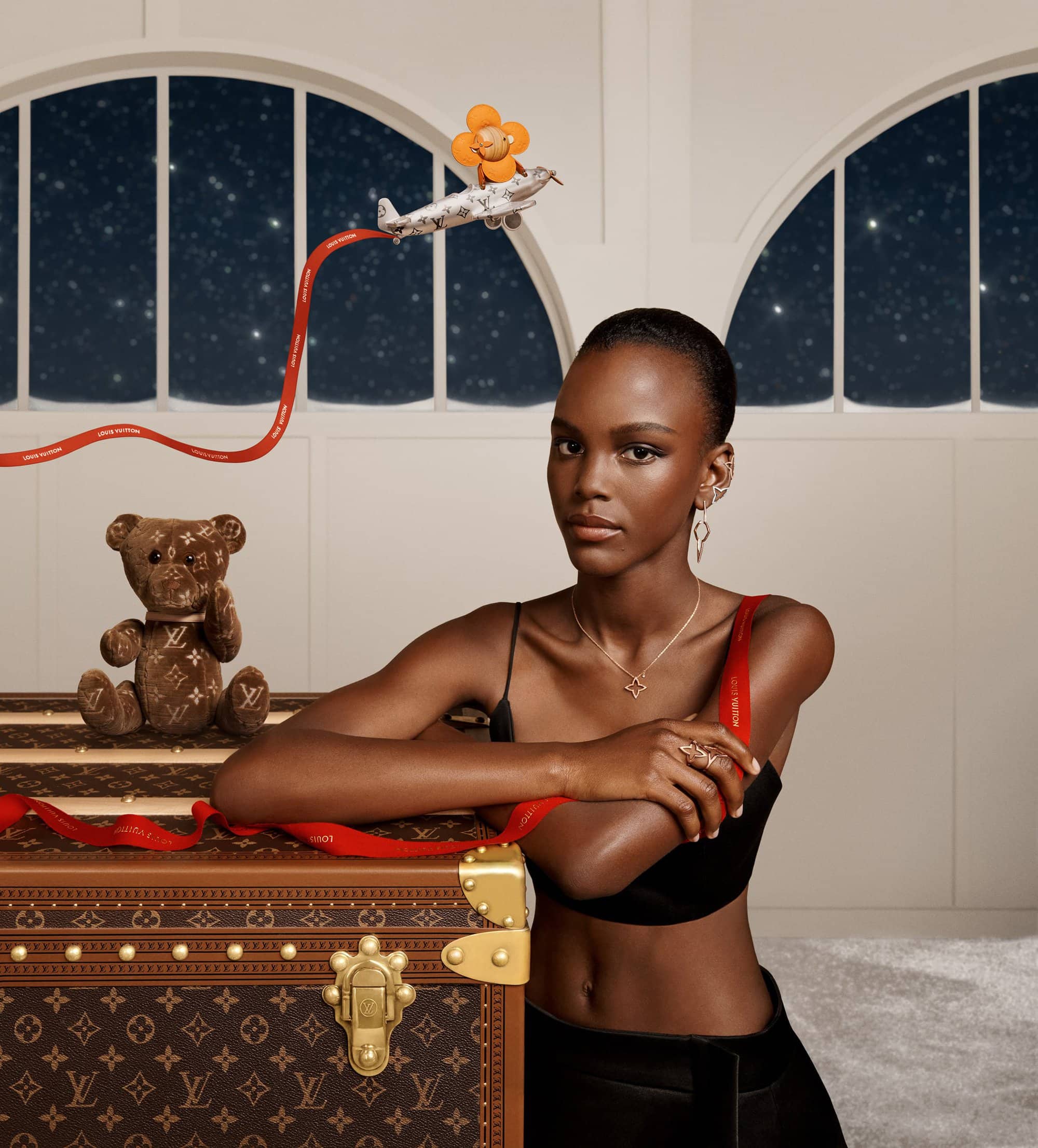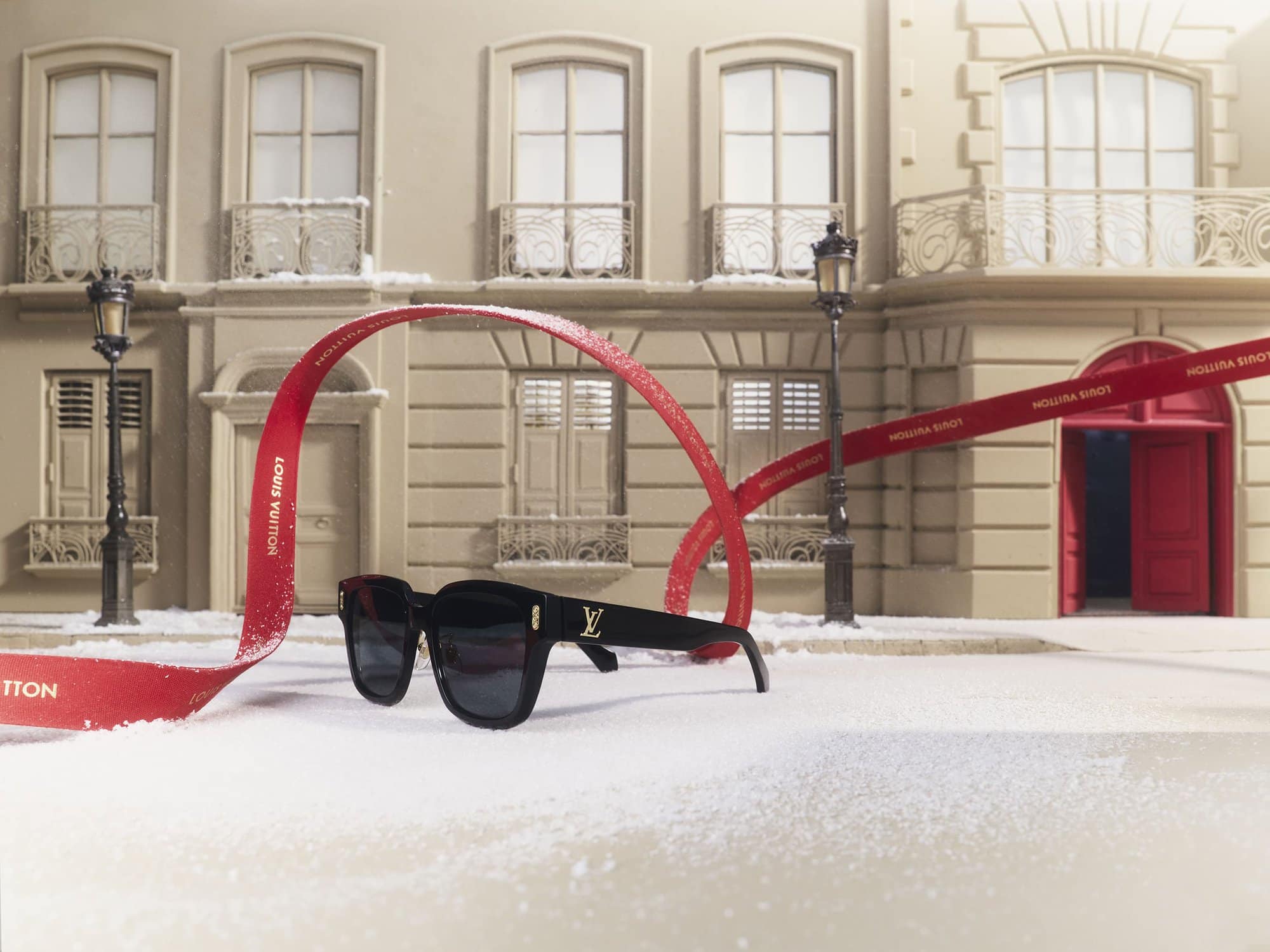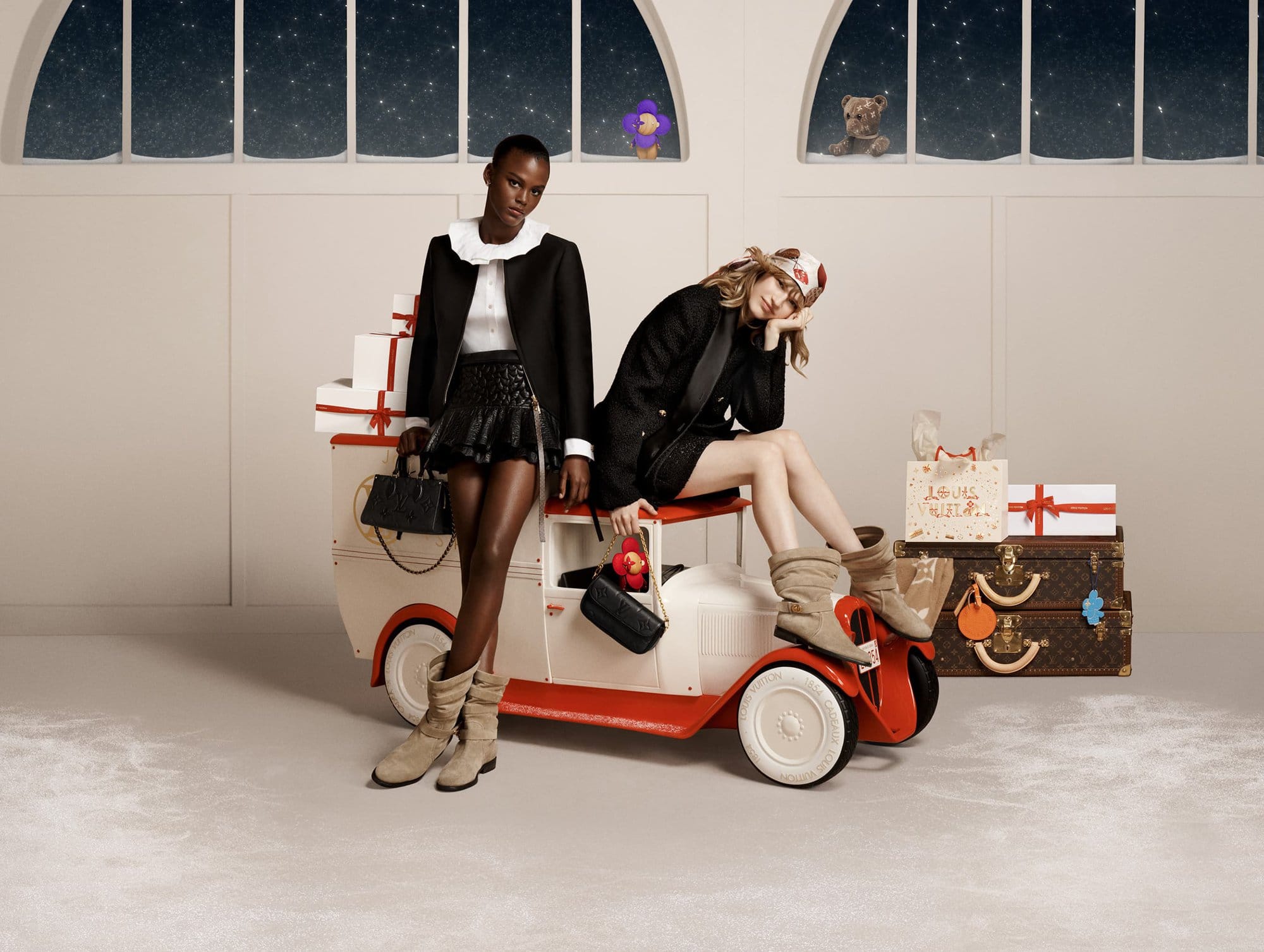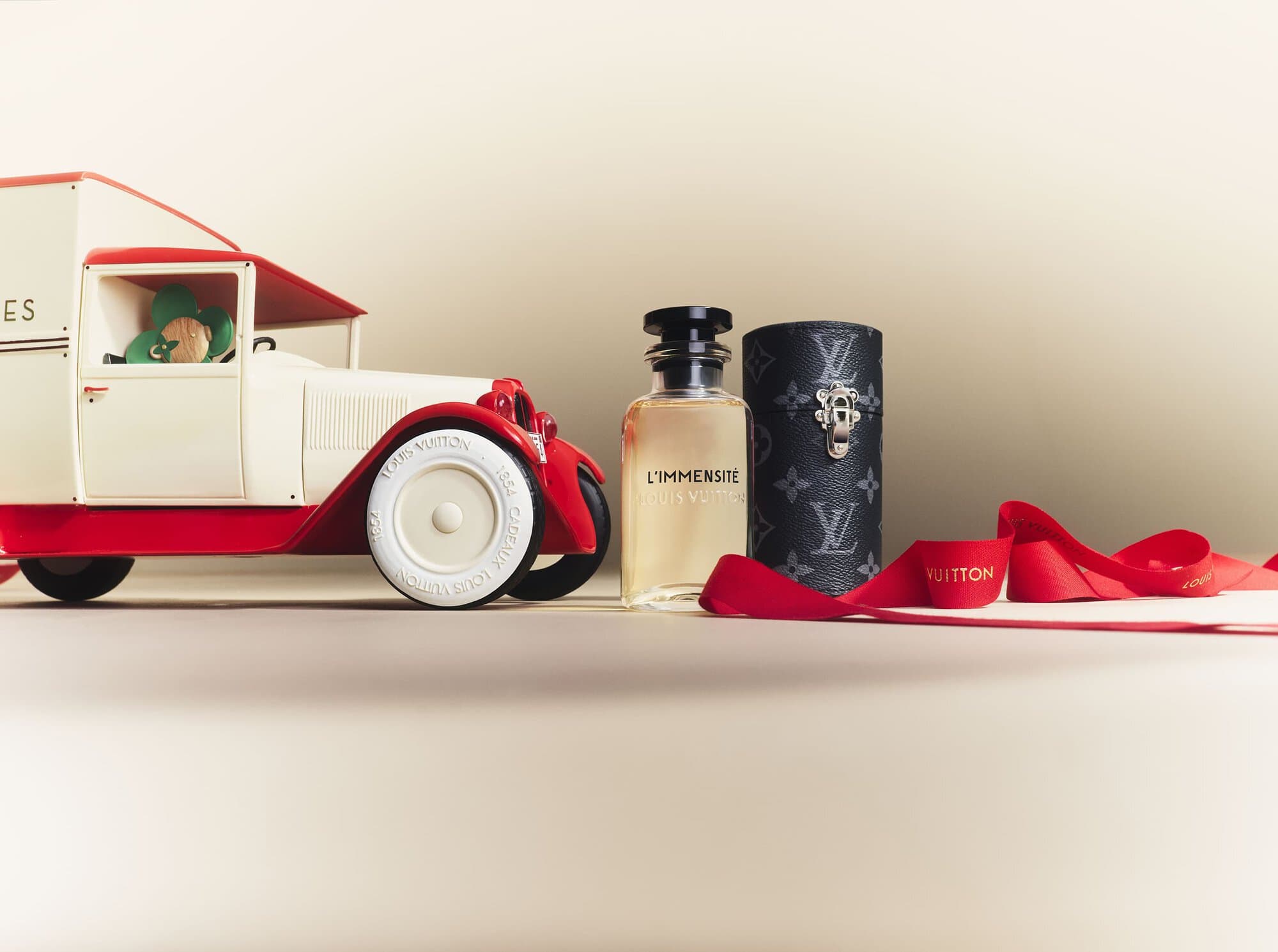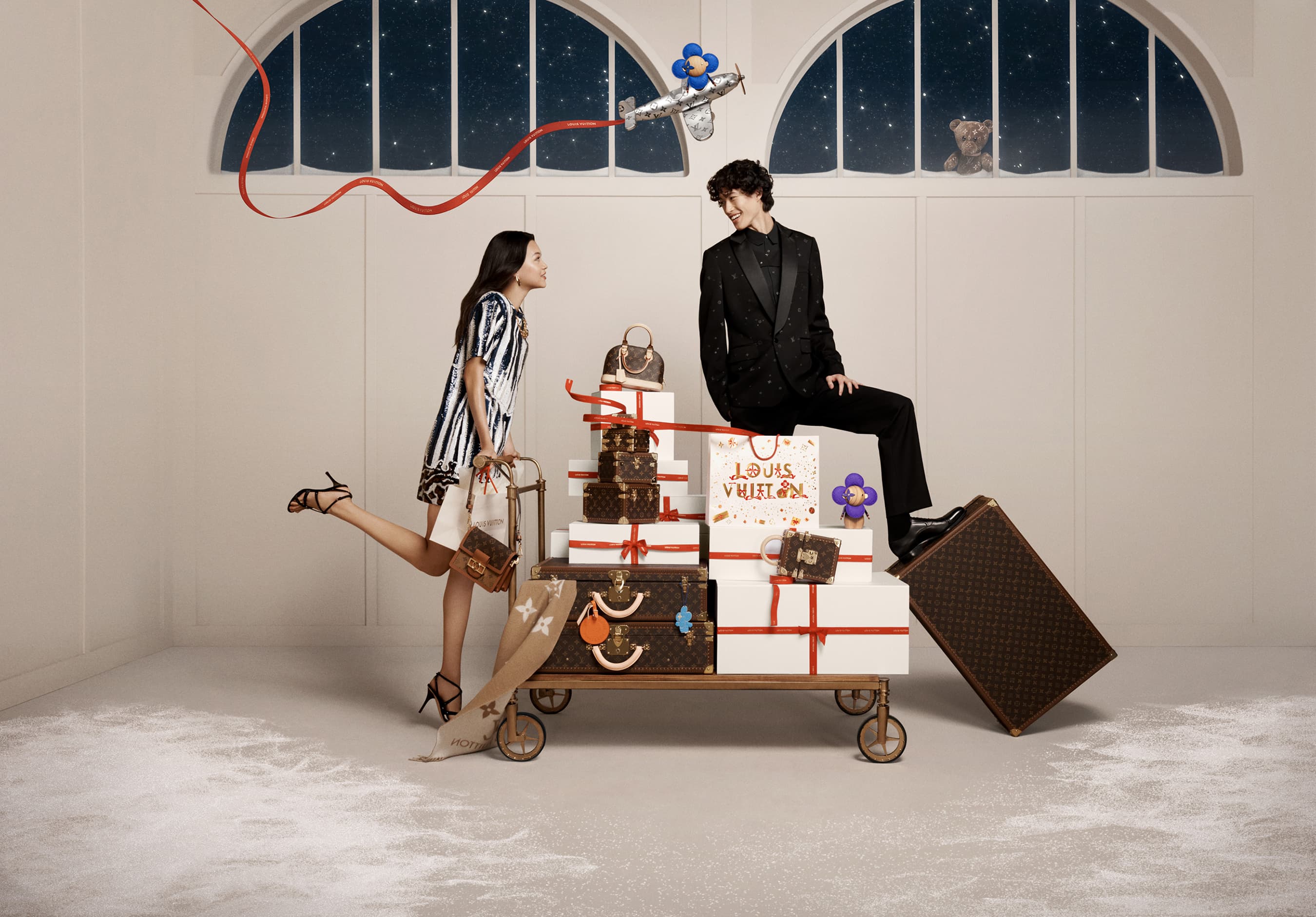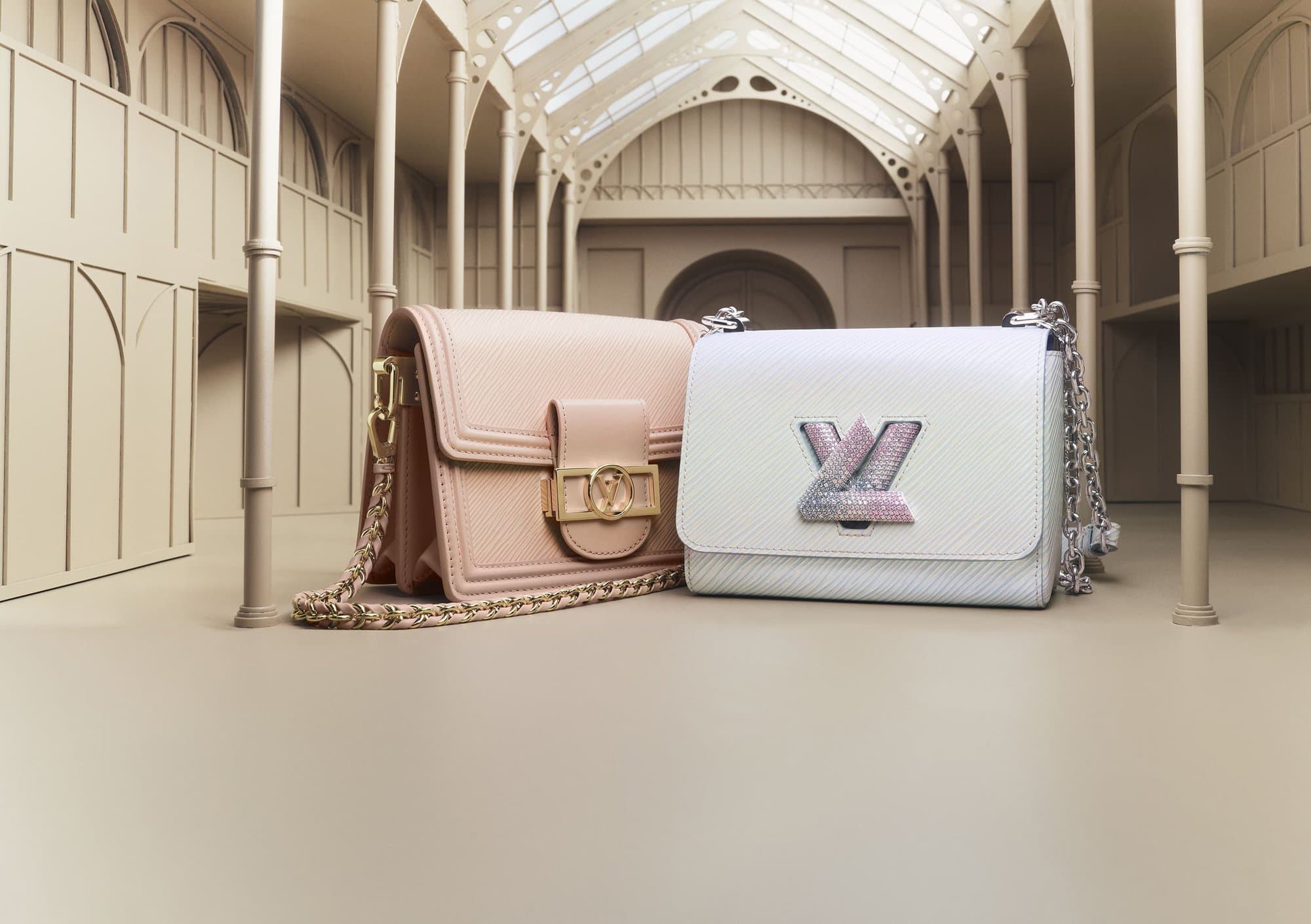 Creative Directors | Kevin Tekinel and Charles Levai
Photographer | Oliver Hadlee Pearch
Video Director | Lope Serrano
Stylist | Stella Greenspan
Hair | Damien Boissinot
Makeup | Hiromi Ueda
---