Review of 'LV Diamonds' Spring 2022 Ad Campaign by Creative Director Fabien Baron and Photographer Annemarieke van Drimmelen with model Anna Ewers
by Aidel Townsley
Louis Vuitton releases a new fine jewelry collection, designed by Francesca Amfithetrof, with a campaign video shot by Annemarieke van Drimmelen, featuring model Anna Ewers. Showcased is a diamond cut that recreates Louis Vuitton's iconic Monogram flower. As the collection represents a timelessness image renewed and brought to even more clarity and beauty, created in 1896 by George's-Louis Vuitton and now innovated by Piotr Stoklosa, the campaign respects this same concept in a film representing love's eternal exploratory and adventurously bold promise.
The film captures a grainy and neutral Paris at sunrise as two lovers awake from their well-known sleep, side by side. A man recites the words he wrote in a letter for his lover, a proposal to spend their life together, saying, "The story of our love, has a beginning but no end. A journey that exists out of time, hand in hand we've chosen the path that winds past the familiar towards the infinite unknown…" This journey is represented in images of the couples near kiss, their dance in a candlelit room, a playful chase and broad grins. A dusty dimness and desert landscape allows the clarity of the sanctity of their emotion to shine as simply as the diamonds Anna Ewers wears, and represents the difficult path that innovation and commitment lead one across.
The campaign honors a diamond's power to mark life's most significant moments while paying homage to the greatest feat of all: Love. Each item is symbolic of the emotionally charged and nuanced relationship between the giver of the diamond and the gifted, the lover and the beloved. It offers the chance to reach priceless new horizons with another person, a promise of endless exploration and discovery within the relationship, immortalized by a precious and unique gift.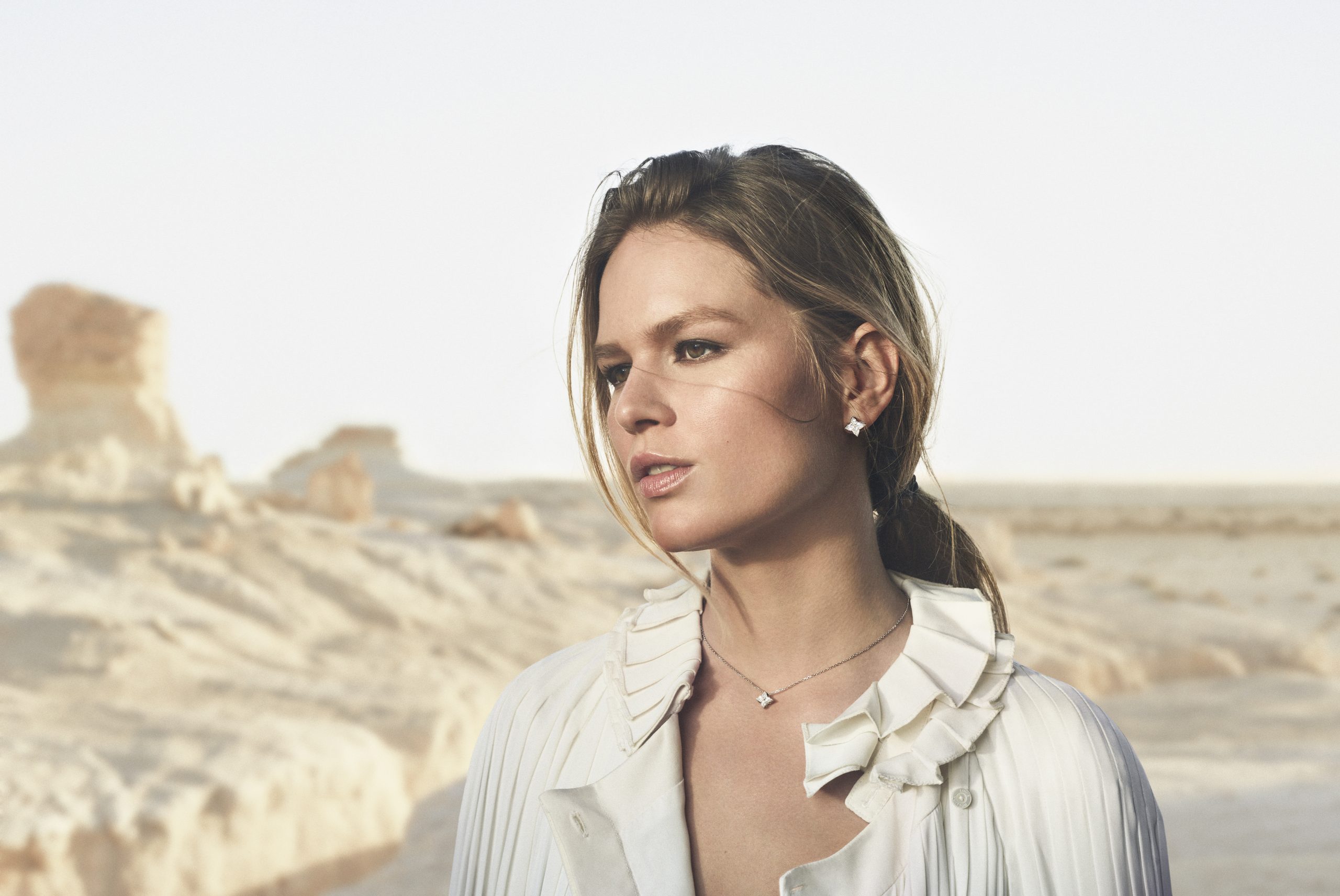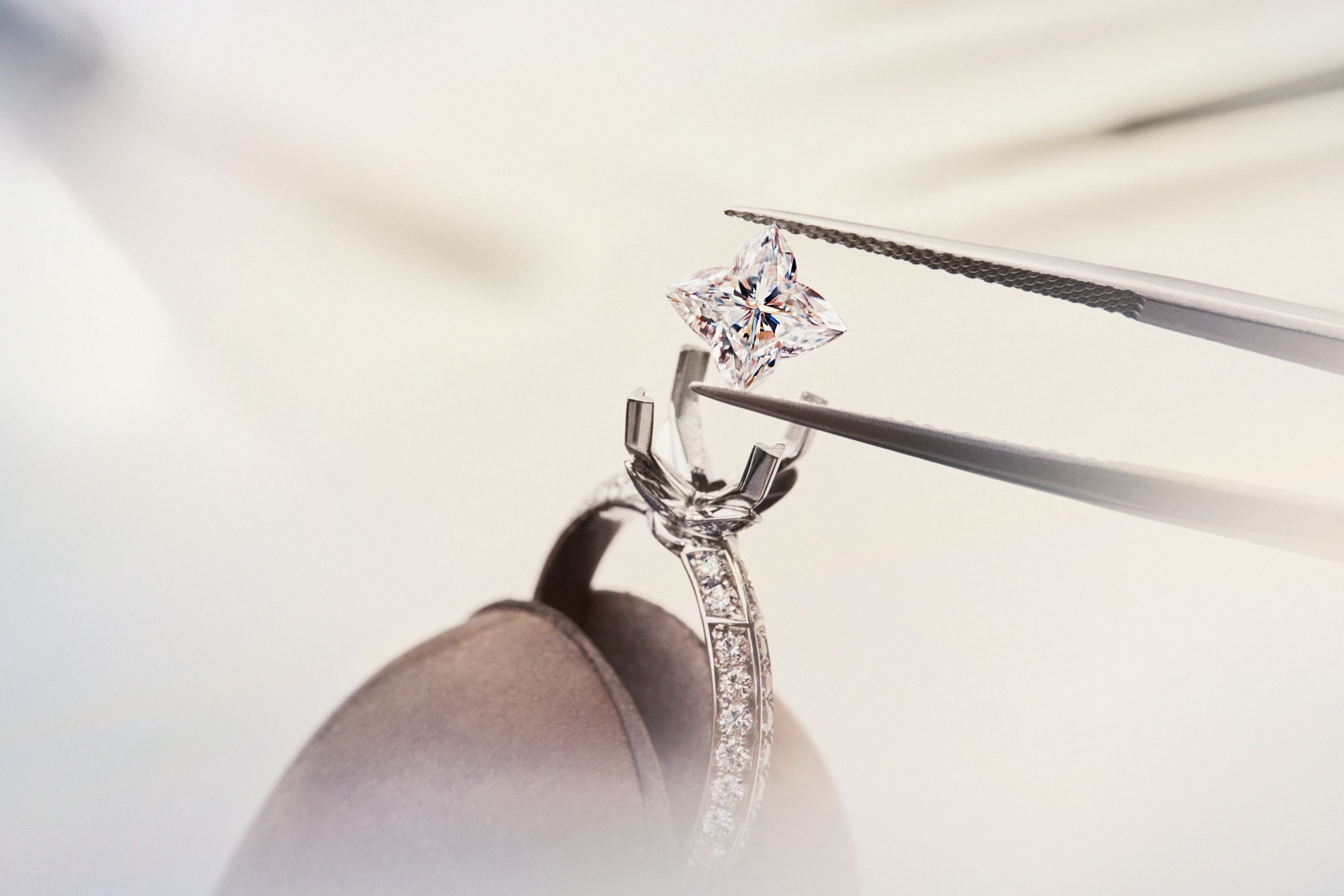 Campaign Credits
Creative Director/Art Director | Fabien Baron
Campaign Film Director | Fabien Baron
DP | Philippe Le Sourd
Senior Art Director | Jeremy Kaye
Campaign Photographer | Annemarieke van Drimmelen
Jewelry Collection Designer | Francesca Amfitheatrof
Fashion Stylist/Editor | Carine Roitfeld
Model | Anna Ewers, Jonas Gloer
Hair Stylist | Syd Hayes
Makeup Artist | Diane Kendal
Casting Director | Ashley Brokaw
Still-Life Photographer | Laziz Hamani
Savoir-Faire Photographer | Piotr Stoklosa
Production | North Six
Agency | Baron and Baron
Account Director | Adelaide Francois-Poncet
Executive Producer of Post | Jacques del Conte
Editor | Theo Le Sourd and Modern Post
Color | Tim Masick of Company 3
Sound | Raphaël Ajuelos
Music | "Gravity" by the London Contemporary Orchestra

Additional Short Film Credits
Director | Grégoire Dyer
DP | Hampus Nordenson
Chief Creative Officer | Fabien Baron
Senior Art Director | Jeremy Kaye
Art Director | Douglas Smith
Jewelry Collection Designer | Francesca Amfitheatrof
Models | Clara Deshayes, Sophie Koella, Kay Marryshow, Chiharu Okunugi, Daniel Shin and Grace Valentine
Stylist | Marie Siwar Cheiakh
Hair | Benjamin Muller
Makeup | Christelle Cocquet
Manicurist | Elsa Deslandes
Casting Director | Ashley Brokaw
Set Designer | Bertin Jean-Michel
Production | North Six
Agency | Baron and Baron
Account Director | Adelaide Francois-Poncet
Executive Producer of Post | Jacques del Conte
Editor | Theo Le Sourd and Modern Post
Online Editor | Barbara Losseau
Color | Tim Masick of Company 3
Sound | Raphaël Ajuelos
---