---
For Louis Vuitton and Virgil Abloh, the sky is not the limit.
Entitled "Heaven on Earth," the Fall/Winter 2020 Men's campaign is a continuation of Virgil Abloh's surreal and playful exploration of boyhood, identity, culture, and freedom. A statement from the house explains the ideas behind the campaign's inception: "The title of the Fall-Winter 2020 collection, 'Heaven on Earth,' is an image of the core values embodied by Virgil Abloh at Louis Vuitton: a dream world that transcends prejudice as an objective to inspire inclusivity and unity-in-diversity through his work. It is underpinned by the overarching philosophy of Black Imagination and the continual imbuement of Black representation within fashion, luxury, and beyond."
Abloh and photographer Tim Walker create a metaphorical language of clouds to express this message of freedom. The walls, floor, and ceiling of an upstairs room have all been painted sky blue, with fluffy clouds floating across this expanse. The empty fireplace and ornate picture frames on the walls and floor only lookout to more sky. Walker captures this space with a bulbous fisheye lens, heightening the feeling of expansiveness and universality.
Abloh's models, a diverse group of young creatives from around the world, inhabit this setting. Assuming expressive stances, marching playfully in line, lounging nonchalantly across the floor, they become clouds themselves. Evading constraint, territory, and possession, they are dreamlike bodies floating across a sky, observed universally across borders and beliefs.
A feat of the imagination, the campaign is stunning in the way it concocts such a playful and moving aesthetic that communicates so effectively such complex ideas. It beautifully embodies its underpinning philosophy of Black Imagination – the transformative process of rethinking and overturning the inherited and often unconscious expectations tied to Black identities through history, and creating an encouraging Black consciousness for the present and the future. Virgil Abloh is a champion of this process, and though we have admired and been inspired by him for a long time, now he has given the whole world something to literally look up to.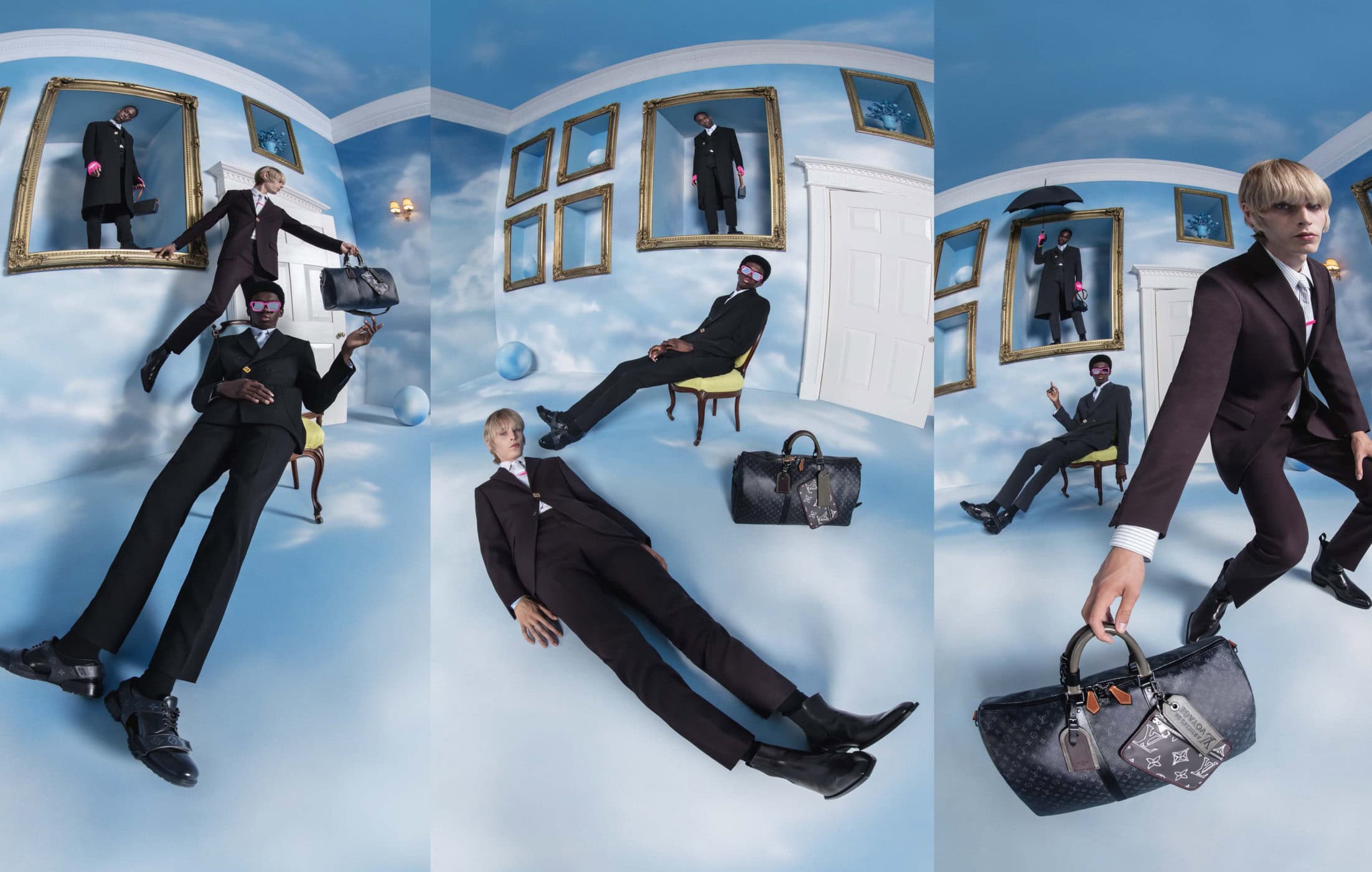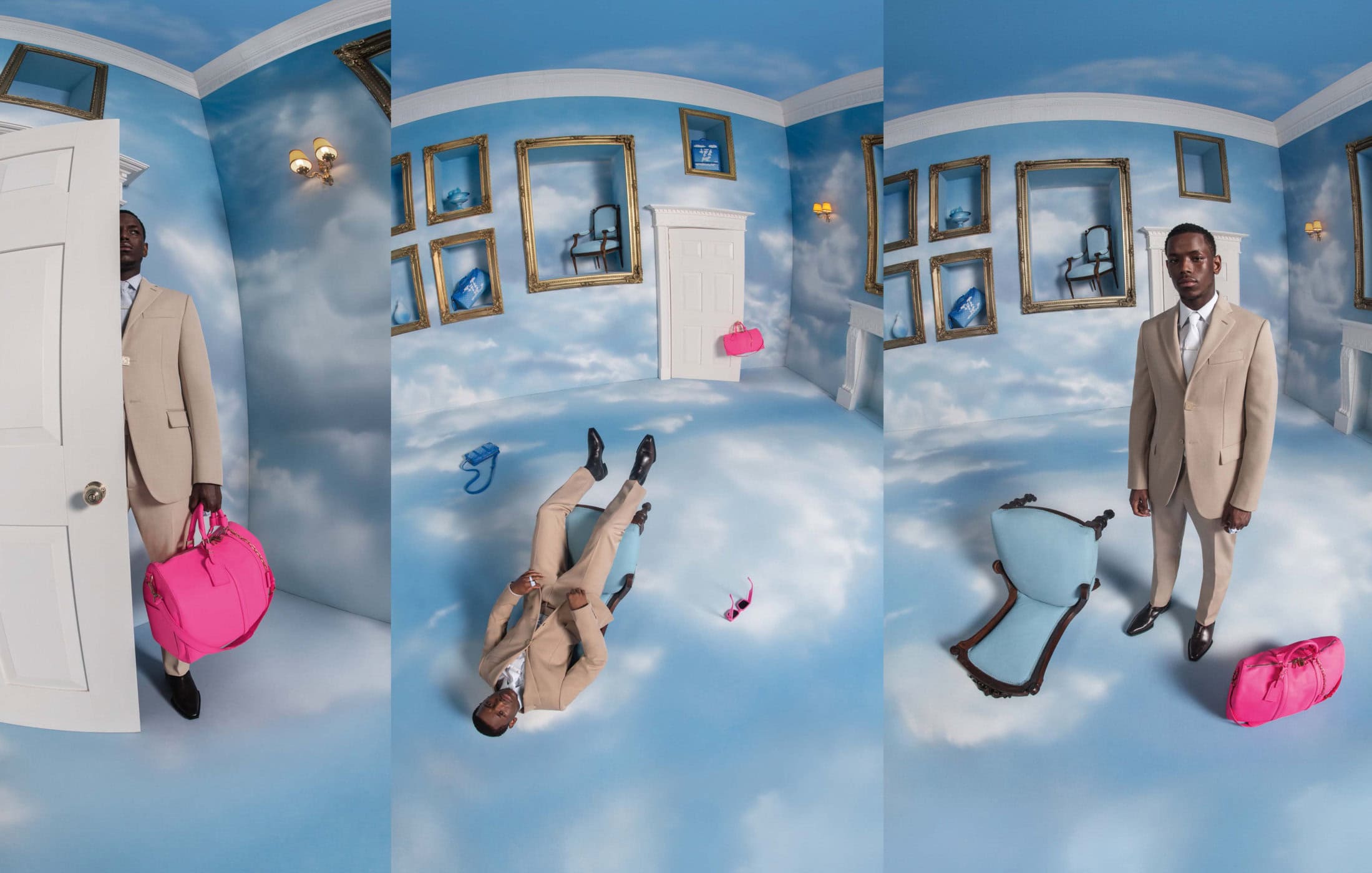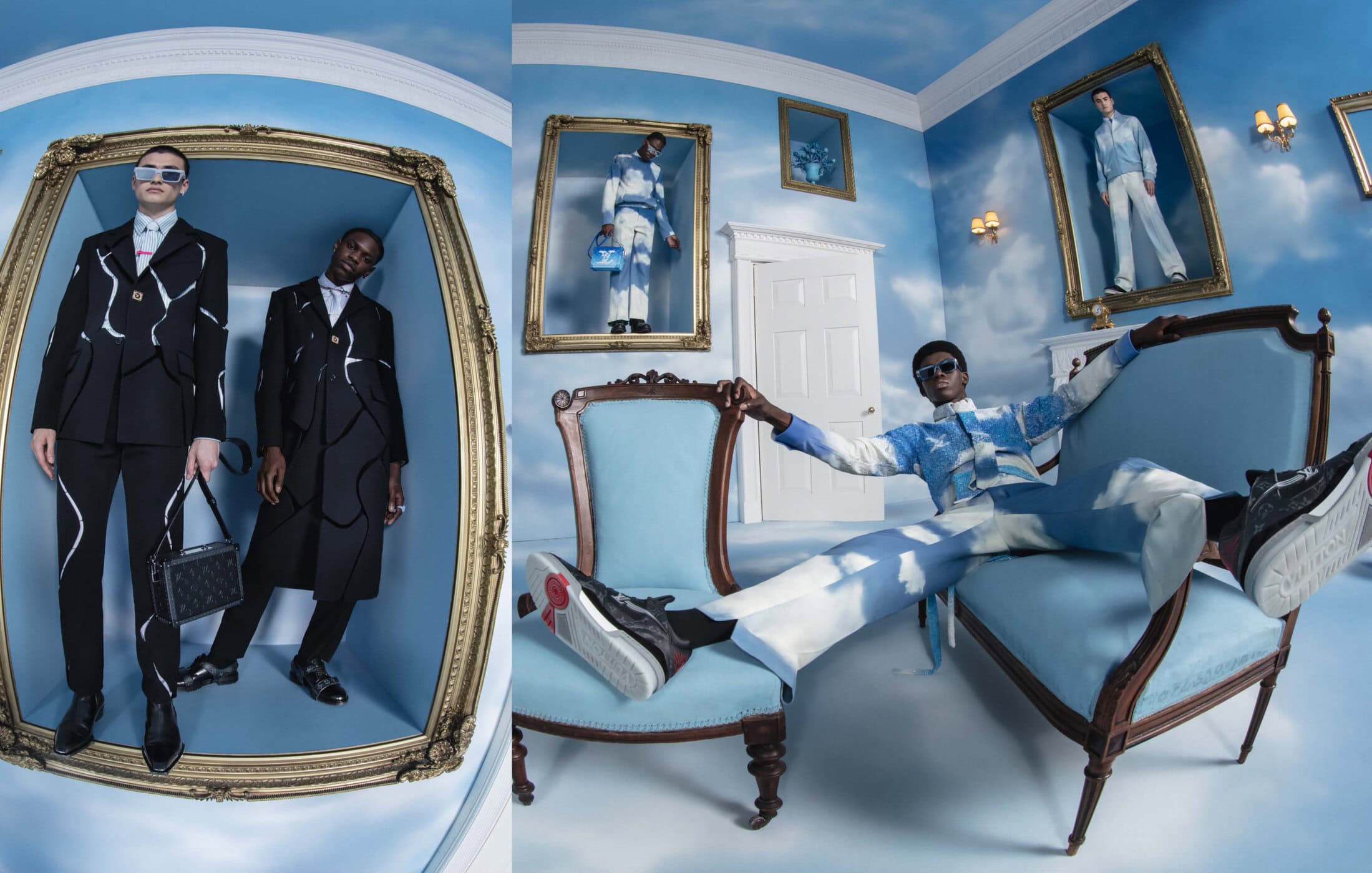 Louis Vuitton Men's Artistic Director | Virgil Abloh
Photographer/Director | Tim Walker
Talent | Abolaji Oshun, Alex Mackinnon, Michael Ward, Ottawa Kwami, & Senne Pluym
Stylist | Christine Centenera
Hair | Cyndia Harvey
Makeup | Lucy Bridge
Casting Directors | AAMO & Samuel Ellis Scheinman
Set Designer | Shona Heath
---