---
Louis Vuitton Enters The New Year With A Packed Schedule Of Fashion Experiences Concluding With Their Fall 2021 Men's Collection
Louis Vuitton is looking to talk a walk on the wild side via a series of men's fashion events in Paris through January 2021. Dubbed Louis Vuitton: Walk in the Park, the public experiences – physical and digital – expand on existing concepts and icons conceived for the house by Men's Artistic Director Virgil Abloh.
Rooted in the inclusive values at the heart of his work, the events are an expression of the mutual connectivity between the designer and his community and continues the world tour of his characters 'Zooooms' who first populated the runways of Abloh's Spring 2021 collection shown in Asia.
A Temporary Residency on Rue du Pont Neuf invites visitors to discover the iconic sneakers and accessories covering Men's collections from Spring-Summer 2019 to Spring-Summer 2021, coinciding with the latter's release. It offers a rare chance to obtain reissues, and new limited-edition takes on collectible sneakers, jewelry, and sunglasses.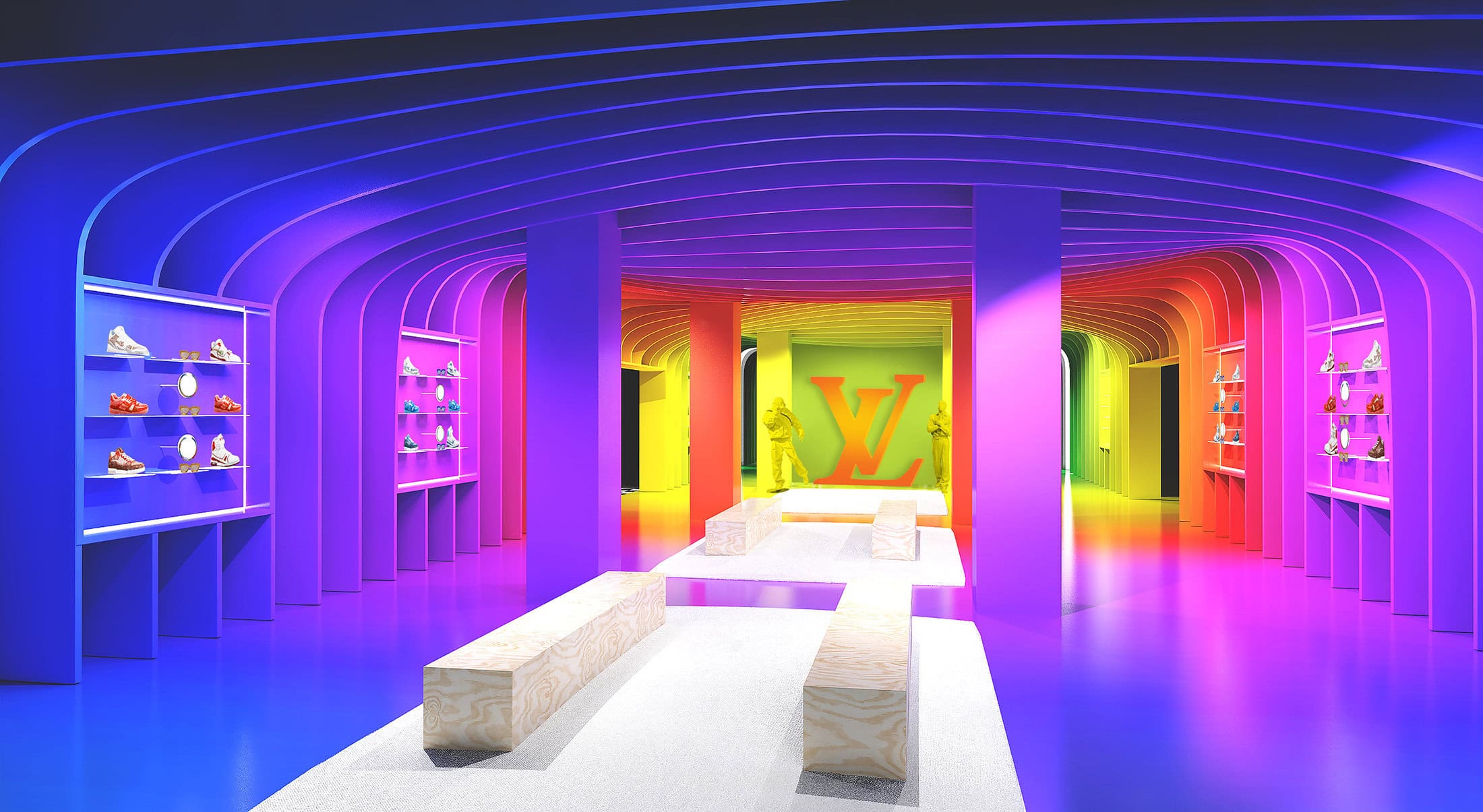 At Louis Vuitton Maison Vendôme, an augmented reality experience developed for the Louis Vuitton app allows guests to interact with Zoooom with friends, the animated mascots envisioned by Virgil Abloh for the Spring-Summer 2021 show. The Paris events conclude with the presentation of the Louis Vuitton Fall-Winter 2021 Men's collection, on which more details will follow.
The temporary residency features a 'Hall of Fame' devoted to the five rarest and most exclusive editions of the trademark LV Trainer first introduced for Spring-Summer 2019, as well as a broader retrospective of the LV Trainer through the seasons, marking a rare opportunity for collectors.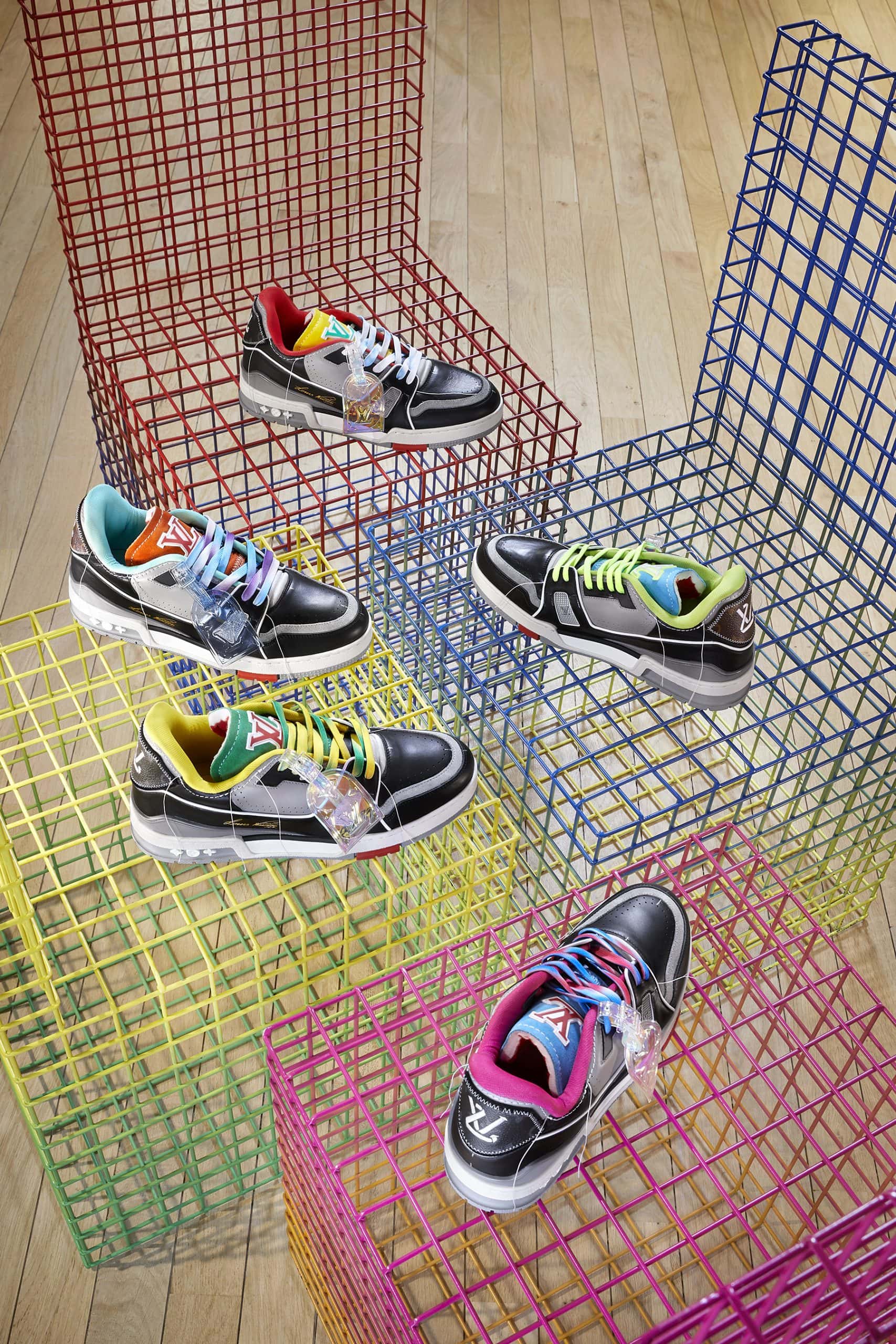 From 8-15 January, the latest LV Trainer Upcycling from the SpringSummer 2021 collection is available to purchase in five new collectible colorways, including an exclusive Paris colorway issued in a total of 95 pairs. True to the Upcycling Ideology conceived by Virgil Abloh as part of the SpringSummer 2021 collection, the new editions created for the Paris temporary residency are crafted entirely from upcycled LV Trainer material.
The LV Ollie sneaker from the Spring-Summer 2021 collection will be on display in six ,colorways along with jewelry and sunglasses from the collection.
---