---
Louis Vuitton is making some edits to its Fall/Winter 2019 men's collection. The French fashion house announced this week that it would not produce any pieces that directly reference Michael Jackson.
The King of Pop was the inspiration for the FW19 men's collection, the second men's collection by Virgil Abloh. The collection features pieces loosely inspired by Jackson's iconic outfits and his music, but a few pieces reference the singer directly, such as a t-shirt with a graphic of MJ's iconic loafers and glitter socks and sequin shirts that the singer wore in concert or in videos.
The collection and runway show, the latter in which references many Michael Jackson music videos and featured an original soundtrack inspired by Jackson, was met with praise and acclaim, but the adulation was short lived. Eight days after the runway show, HBO debuted at the Sundance Film Festival "Leaving Neverland", a documentary about two men who claim Jackson sexually abused them.
The documentary aired in the US on HBO on March 3 and 4 as a two-part series, which led many to distance themselves from the late singer. Radio stations in The Netherlands, New Zealand and Quebec pulled his music, Starbucks and the Los Angeles Lakers followed suit, The Simpsons pulled an episode that Jackson guest-starred on, and Jackson's statue at the National Football Museum in Manchester, England was removed. Louis Vuitton is the latest to distance itself from the singer.
Prior to the removal, Virgil Abloh released a statement about Jackson saying that he is aware of "Leaving Neverland" and condemns "child abuse, violence or infringement against any human rights." He added that his intention was "to refer to Michael Jackson as a pop culture artist." Louis Vuitton however said that it was "unaware" of "Leaving Neverland" prior to the Fall 2019 men's runway show and said the documentary caused "the greatest pain."
Credit goes to Louis Vuitton for setting a moral compass and getting out in front of the issue to communicate the designer's stance, the actions of the house, and being aware.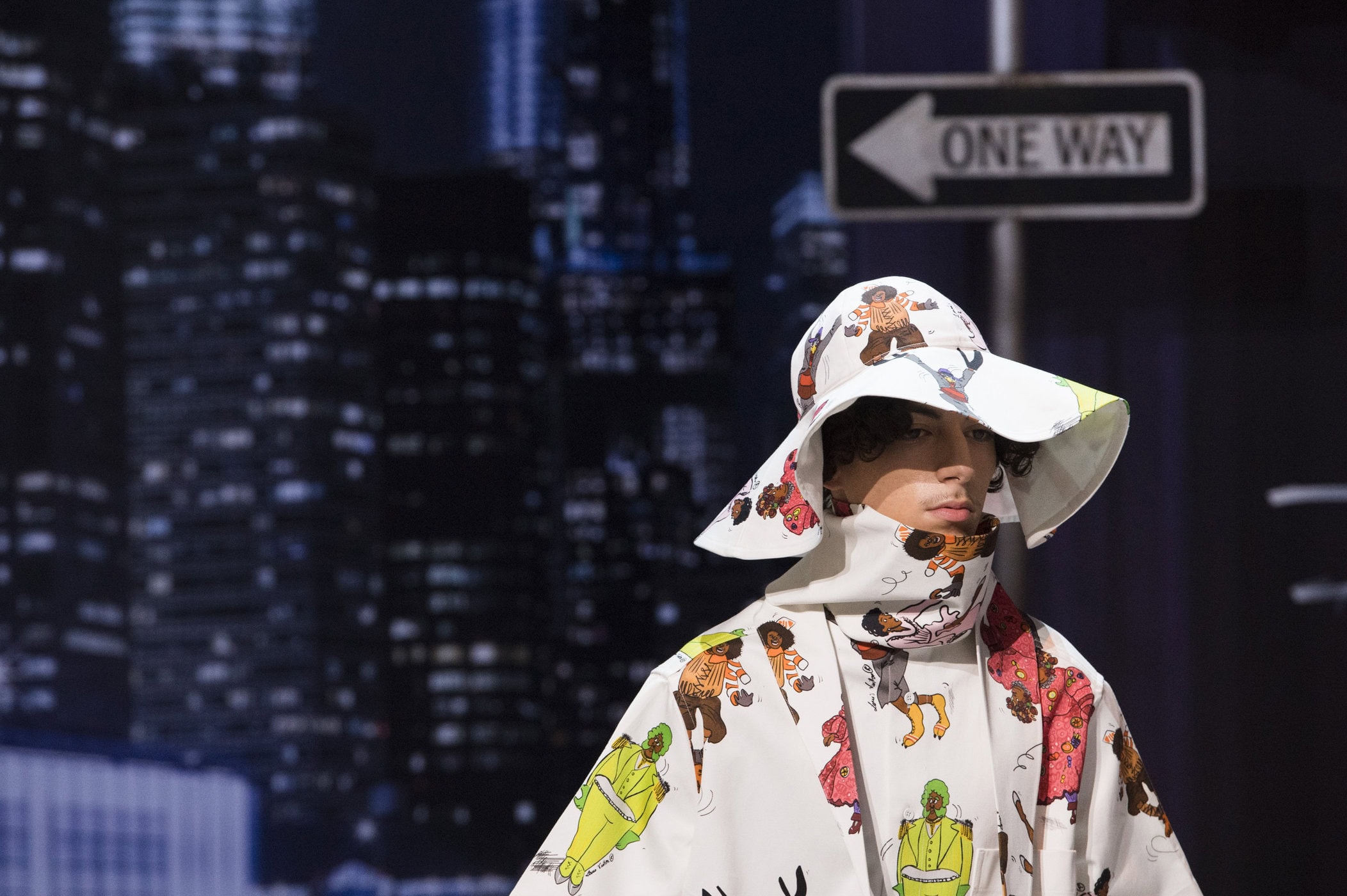 While many are split on if Michael Jackson was guilty, a second debate has emerged about how brands respond to public outcry. Louis Vuitton is the fourth global fashion brand in less than six months to apologize for controversial products in its collection. Prada and Gucci got in hot water for an offensive figurine and turtleneck sweater, respectively, that were similar to the blackface makeup used in minstrel shows. Burberry also met backlash when a model wore a hoody that had what appeared to be a miniature noose around her neck. The three companies quickly apologized and Prada and Gucci took steps for diversity (Prada tapped director and producer Ava DuVernay to co-chair its Diversity and Inclusion Advisory Council).
The swift reactions to the public outcry prove that the people have the power. Brands are experiencing PR nightmares for missteps and are being called out on it. Unlike Prada and Gucci, Burberry and Louis Vuitton are lucky enough to stop a piece from going into production and incurring the costs, but they still lose big due to a tarnished reputation. They can only hope that all is forgotten and forgiven by the time their next collection hits stores, but the damage is already done. It looks like the customer is still always right after all.
Dolce & Gabbana is a great example of what happens if you offend your customer and act improperly and incorrectly. Let's see if Louis Vuitton will dodge the bullet come this fall when the collection launches.
---