Review of Louis Vuitton Spring 2022 Ad Campaign by Photographer David Sims with talent Stacy Martin, Samara Weaving, Agathe Rousselle, HoYeon Jung, & Lous and the Yakuza
Louis Vuitton shares a simple and vibrant new campaign in celebration of its Spring 2022 women's collection, shot by photographer David Sims.
Exuding an air of 60's pop and cinematic glamor, the campaign boasts a star-studded cast including actors HoYeon Jung, Stacy Martin, and Samara Weaving and musician Lous and the Yakuza, as well as others. Sims captures the cast in energetic group compositions – their frozen dynamism suggesting the movement of dance in a nod to the collection's ball-gown inspiration – against brightly colored, pop-art-esque backgrounds adorned with hanging stars.
While the styling is strong, and it's exciting to see such an eclectic cast of impressive talents, the imagery and approach might not quite feel like the right fit for the character of the collection. Spring 2022 in particular was an especially strong example of creative director Nicolas Ghesquière's brilliant synthesis of historical strata and details into a visionary, contemporary constellation of looks. In addition to occasionally clashing with the rich, muted colors and intricate detailing of the designs, the solid backdrops and simple portraiture have too much of a sense of pop simplicity to support and convey the depth of such a collection.
We've seen Ghesquière get more creative and share campaigns that developed his unique sense of historical (idio)synchronicity before (including last season). We've also seen David Sims deliver much stronger, in-studio portraiture, as in his work with Saint Laurent. For this campaign, however, the divergent approaches don't quite come together – we're left feeling a bit overwhelmed by the electrifying clashes of color, but underwhelmed by the lack of concept.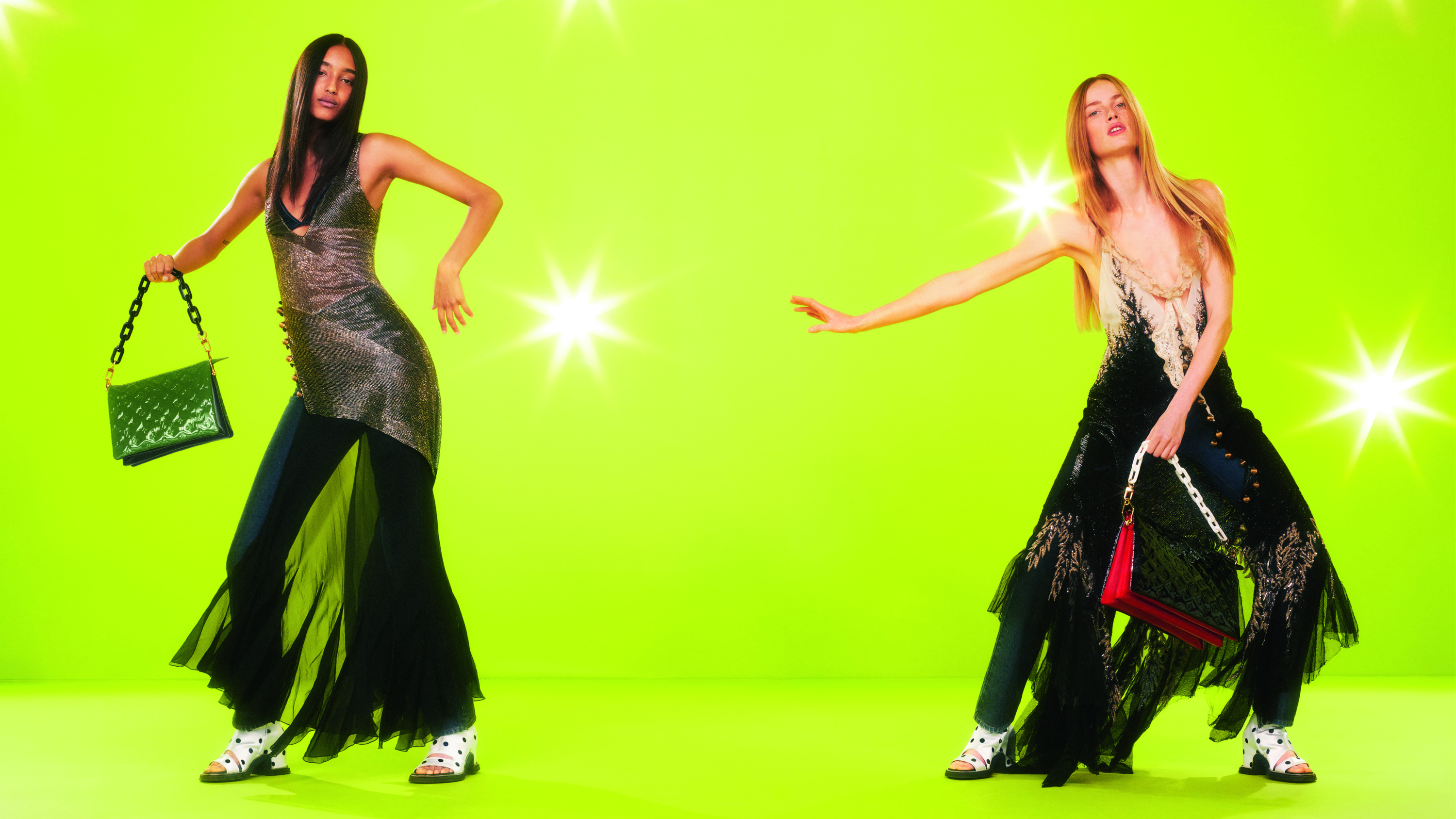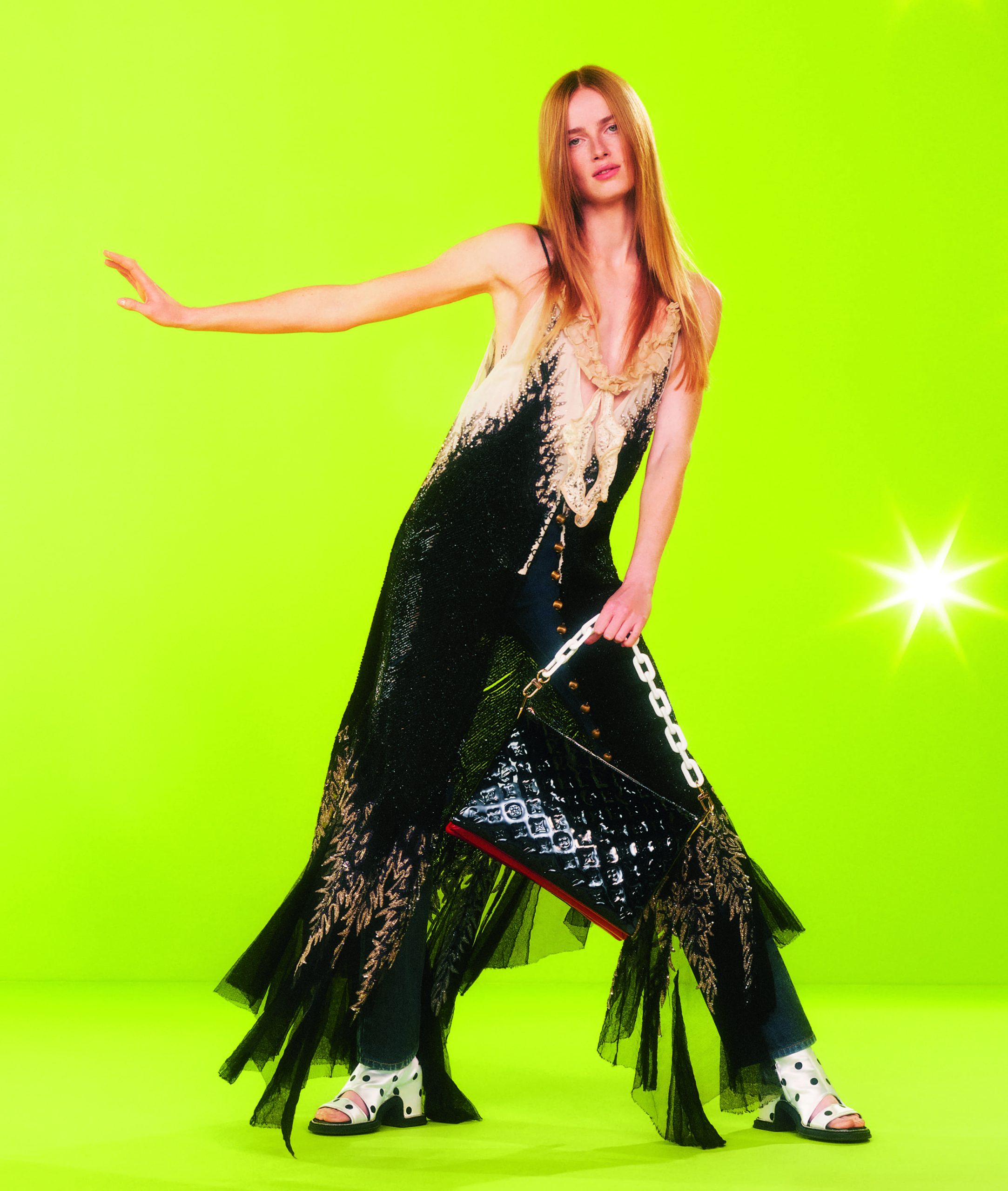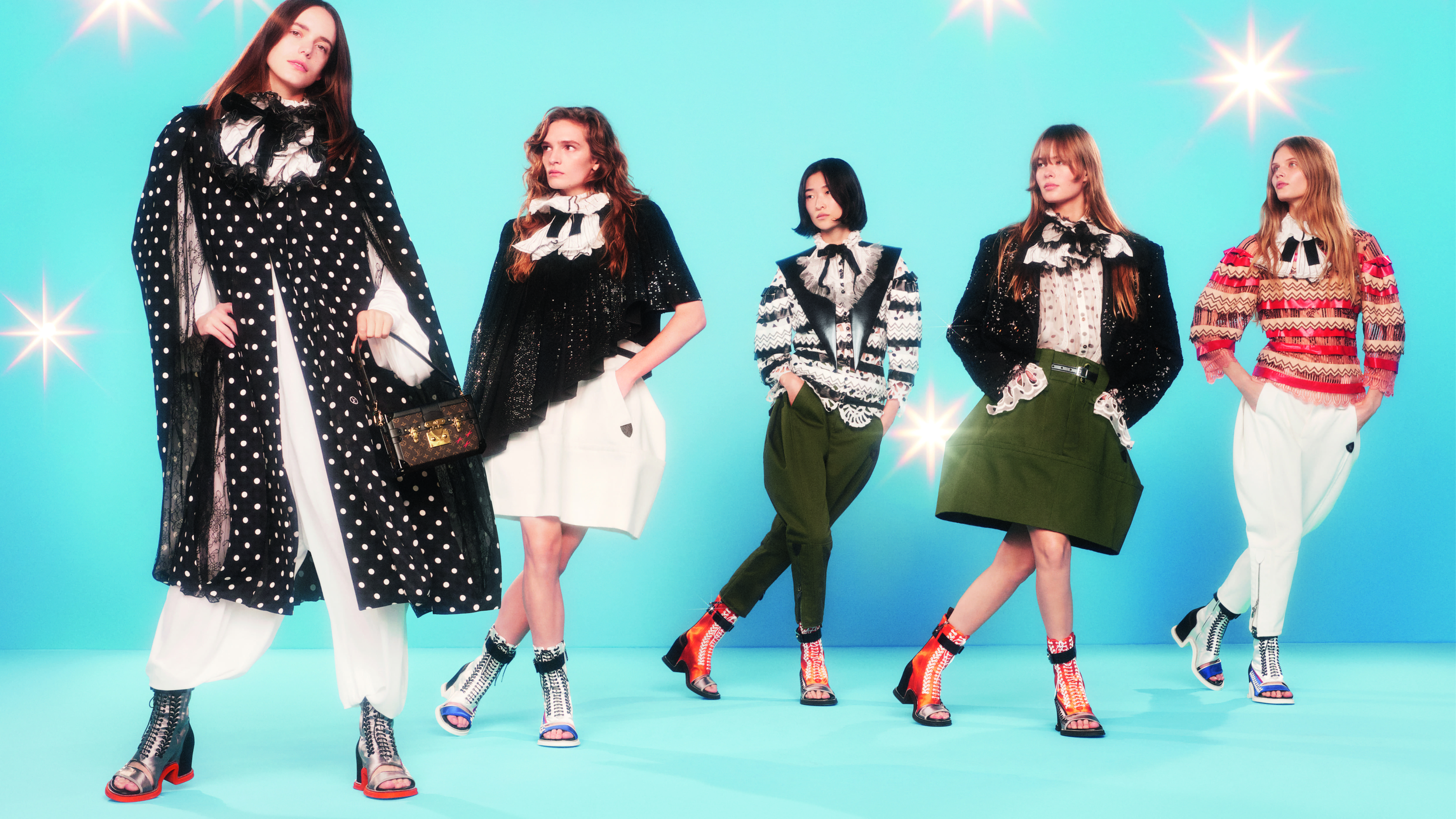 Louis Vuitton Creative Director | Nicolas Ghesquière
Photographer | David Sims
Talent | Stacy Martin, Samara Weaving, Agathe Rousselle, HoYeon Jung, & Lous and the Yakuza

---