Review of Louis Vuitton 'A Countryside Escape with Eve Jobs' Twist Bag 2022 Ad Campaign by Creative Directors Charles Levai and Kevin Tekinel with Photographer Ethan James Green with Director Gordon von Steiner with Talent Eve Jobs
Louis Vuitton's iconic Twist bag embarks on an equestrian adventure courtesy of Eve Jobs. The newcomer model, horsewoman, and daughter of Apple founder Steve Jobs was captured by photographer Ethan James Green for the Fall 2022 campaign.
The children of celebrities seems to be something of an obsession for modeling agencies and casting directors of late (take, for example, Kaia Gerber, Lourdes Leon, Lila Moss, Iris Law, Hailey Beiber…), and, with an almost out-of-nowhere entry onto the scene with a Vogue Japan cover spot earlier this year, Eve Jobs is the latest starchild to embody this trend. In addition to her new modeling career, she's also an accomplished equestrian, having competed in high-level competitions for show jumping.
The campaign imagery takes its cue from the star's passion and talent for horseback riding. Green captures her at a countryside estate, where she rides with grace and poise, her trusty LV Twist always at her side. While it's certainly not the most relatable campaign, this aspirational opulence does strike a chord. We may never be able to get that pony we always wanted, but at least we can console ourselves with buying a Louis Vuitton bag.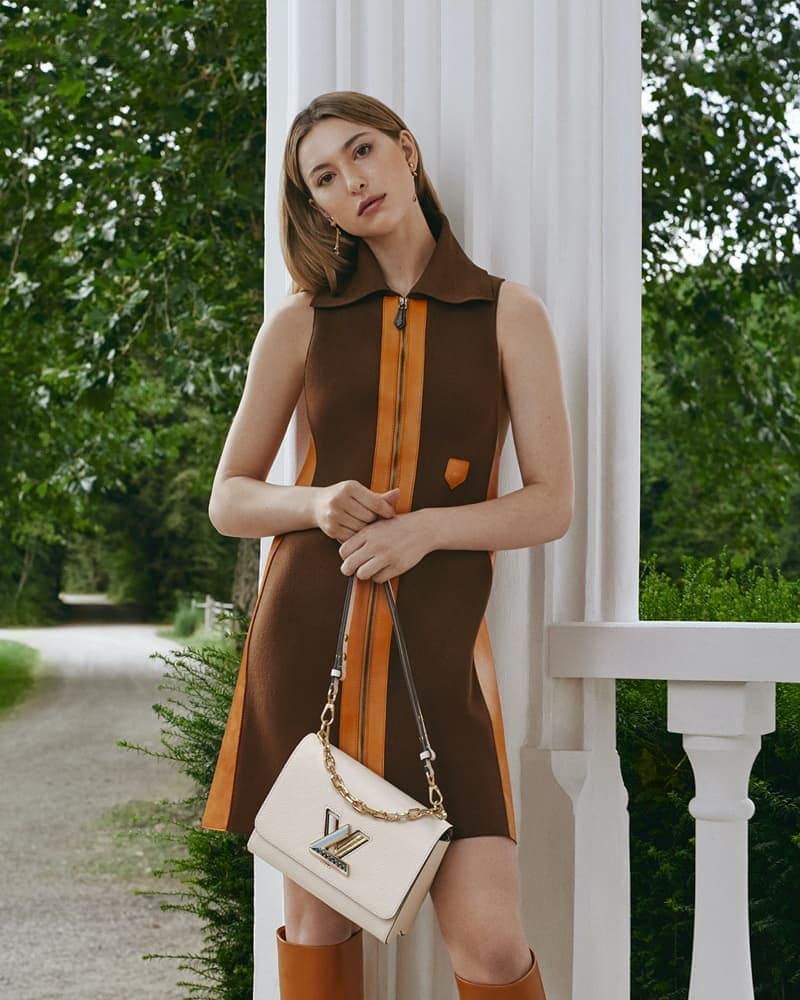 Creative Directors | Charles Levai and Kevin Tekinel
Photographer | Ethan James Green
Director | Gordon von Steiner
Talent | Eve Jobs
Stylist | Victoria Sekrier
Hair | Damien Boissinot
Makeup | Hiromi Ueda

---