Review of Lucky Brand Fall 2022 Ad Campaign by Creative Director Matthew Cerreta with Photographer Benjo Arwas
Lucky Brand is back: the iconic denim and lifestyle label has been reenergized with a look that captures what originally made it a hit while guiding it forward for a new generation. On the occasion of its Fall 2022 campaign, the first full-fledged activation since Lucky Brand's revitalization, The Impression caught up with the brand about the new vision to learn, about the rebranding process and discover where it's going next.
While digging through Lucky Brand's archives and exploring the history of its communications and customer connections, the team behind the rebrand was excited to rediscover how its positioning has always celebrated the power of a favorite pair of jeans.
Purchasing denim is a highly personal, emotional investment, but we were surprised at how many consumers felt that putting on a pair of jeans was akin to putting on self expression, as denim is an attitude. Our brand offers a range of fits and styles that work for a variety of body types and will resonate with those who share our brand beliefs.

– Lucky Brand
This wearable power of personality is embodied in the new campaign, which marks a triumphant return and paints an expressive picture of the brand's new identity.
As worn by an energetic and diverse cast, the styling feels iconic and accessible, while individually expressive. Ripped jeans speak to a sense of vintage toughness, while elsewhere patched and visibly mended denim infuses this spirit with a sense of optimism and freshness, suggesting a dialogue between past and present. Versatilely stylish lifestyle wares like graphic tees, jackets, flannels, and more add texture and character to the assortment.
The brand's history is present in the laundromat setting, a location that recalls the one where Lucky's founders distressed the first-ever denim styles themselves at the brand's inception. Characters wait patiently for their loads of laundry to finish up, or emerge from the washing machines themselves in a wink at the brand's revitalization and the launch of new styles.
The backdrops of wild postings plastered across the shifting streets of Brooklyn further emphasize the visual motif of organic layering and the passing of time. They also speak to the brand's strategy moving forward, suggesting organic engagement across channels and highlighting a connection to music through their rock-and-roll character.
As a brand that celebrates all things Americana, Lucky Brand is exploring activations in many more markets, telling stories that are both nostalgic and new, and celebrating music, culture, and events that bring us together.

– Lucky Brand
This commitment to togetherness and culture, specifically in the context of live music, marks out an exciting opportunity to explore hybrid physical and digital events and carve new paths forward in interactive marketing communications. We look forward to seeing the freshly reenergized brand continue on its comeback.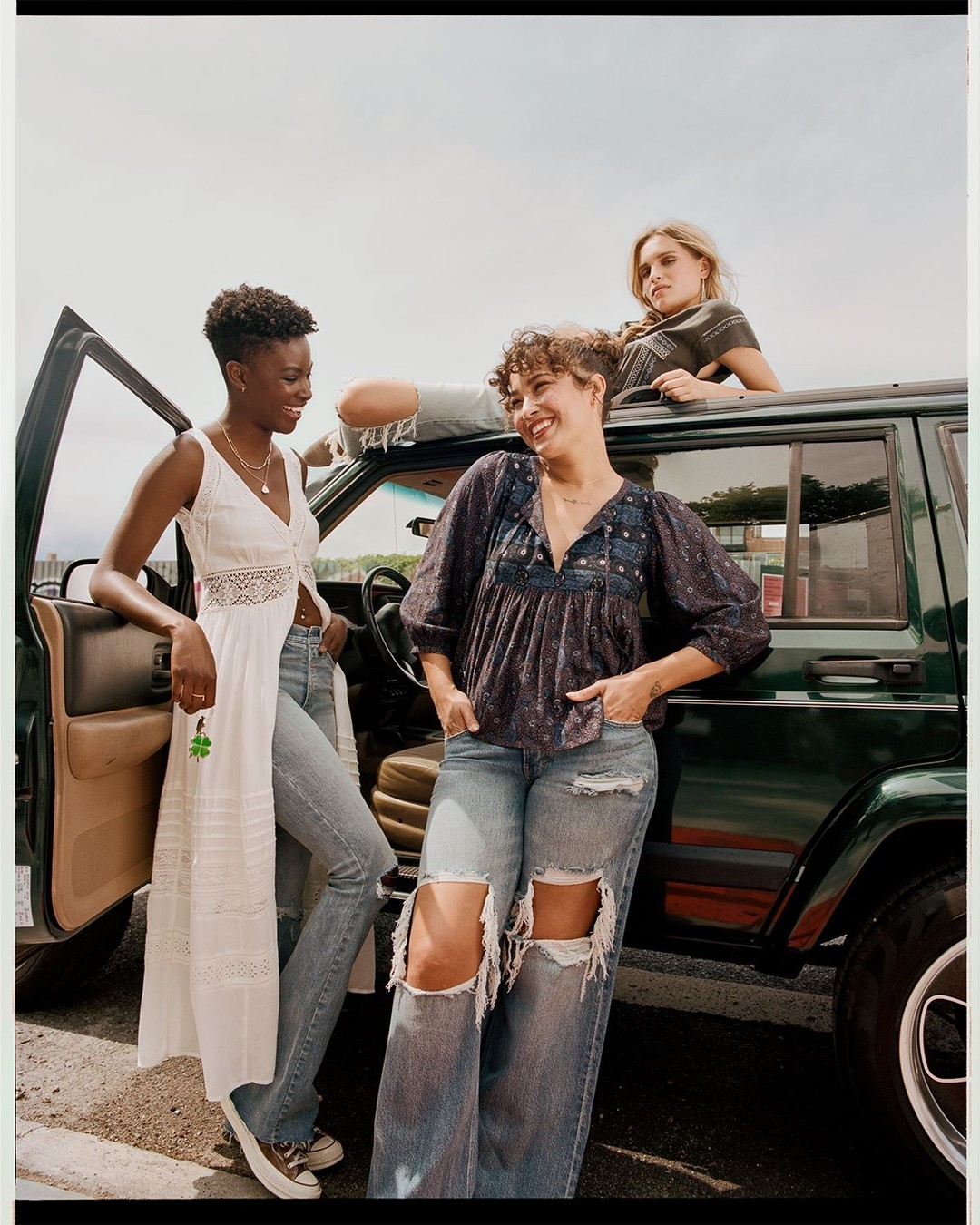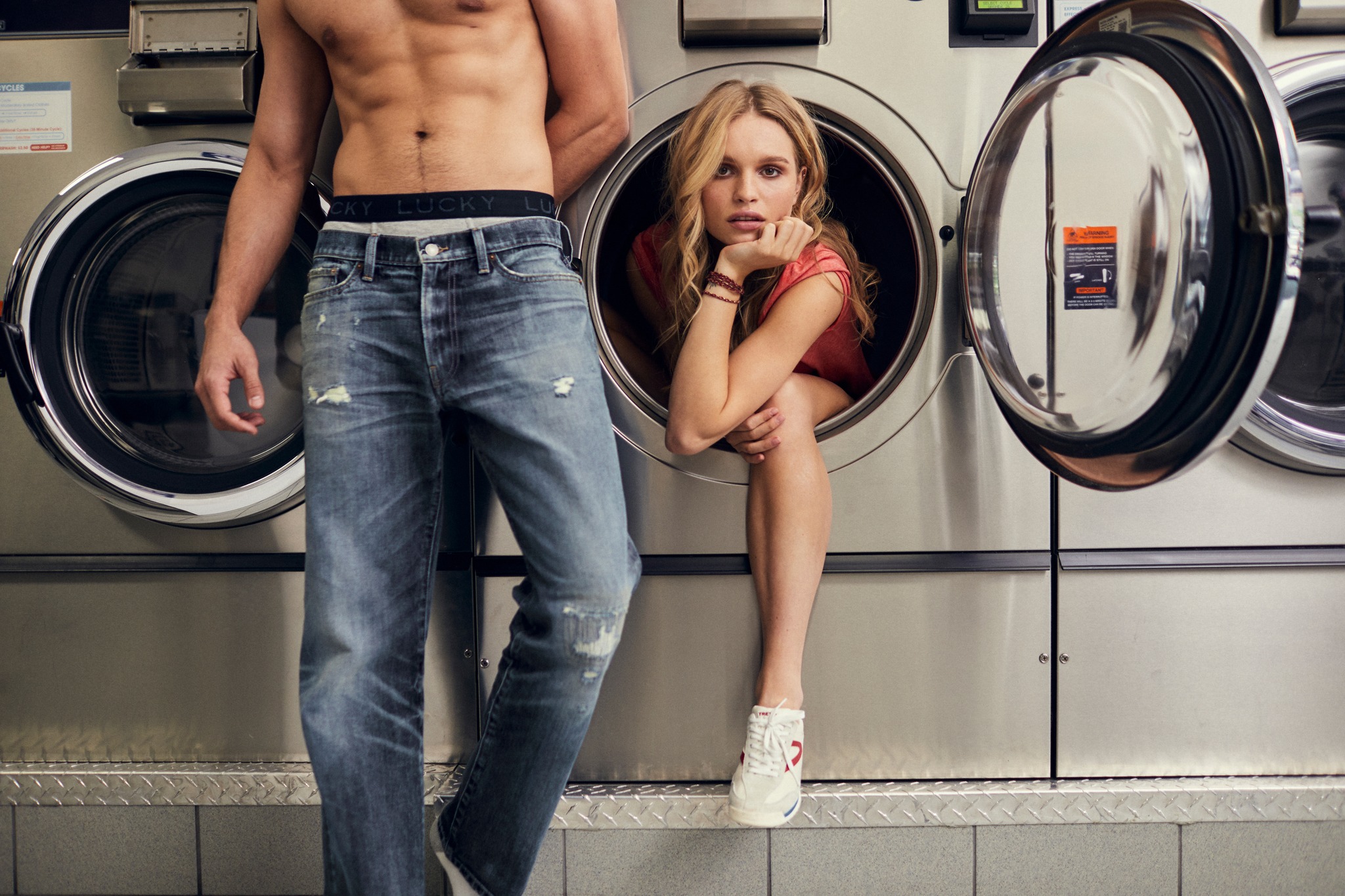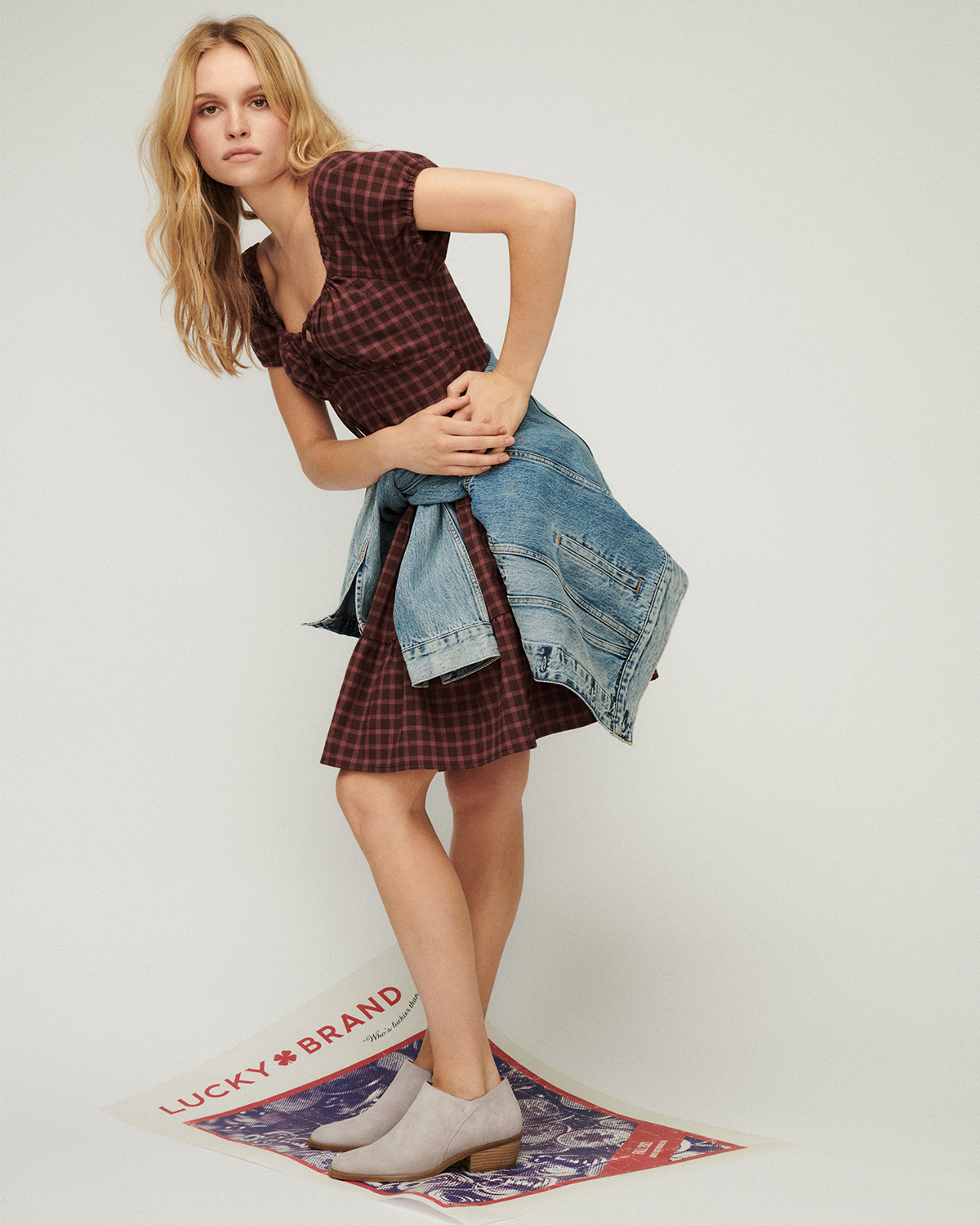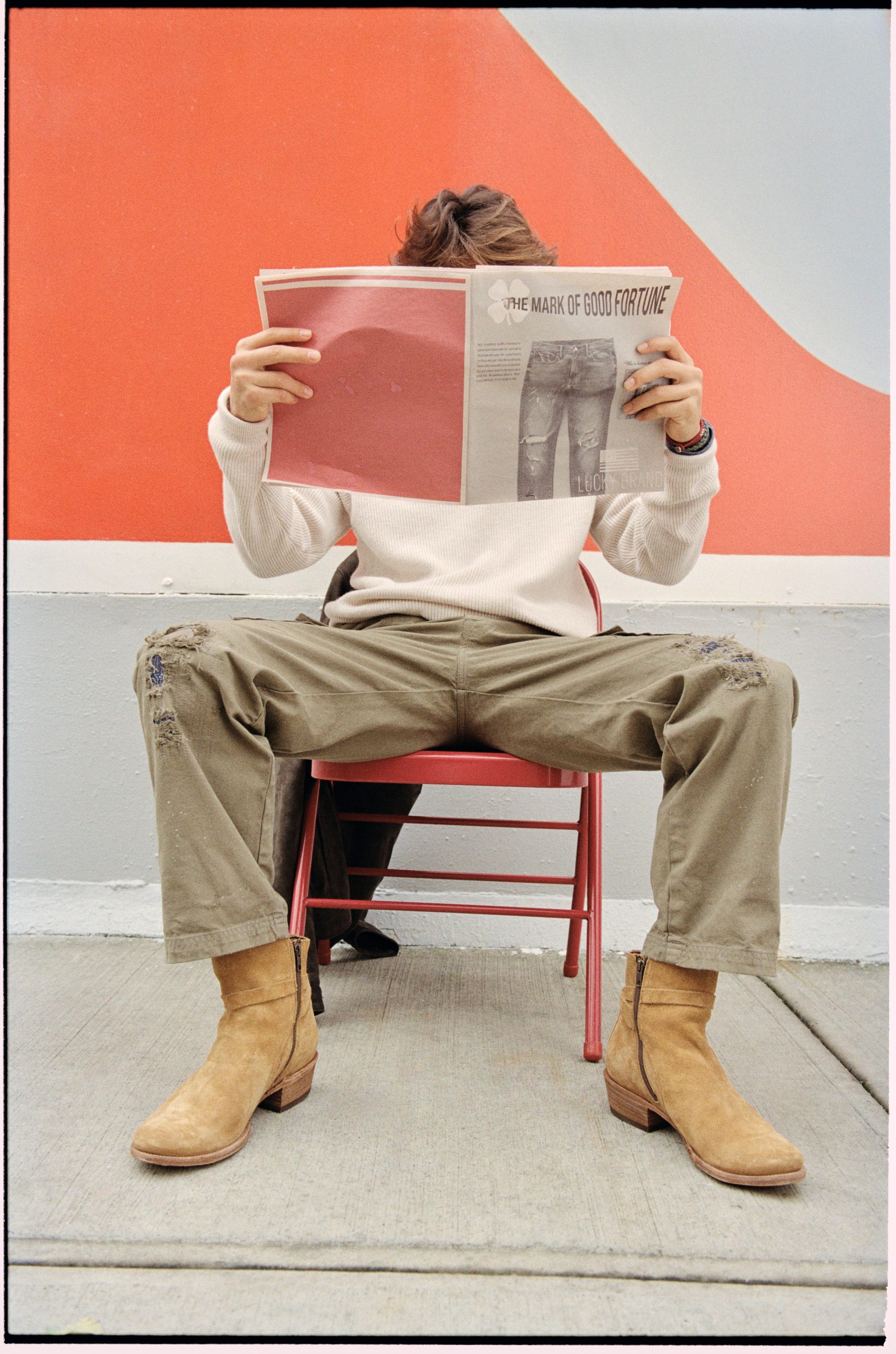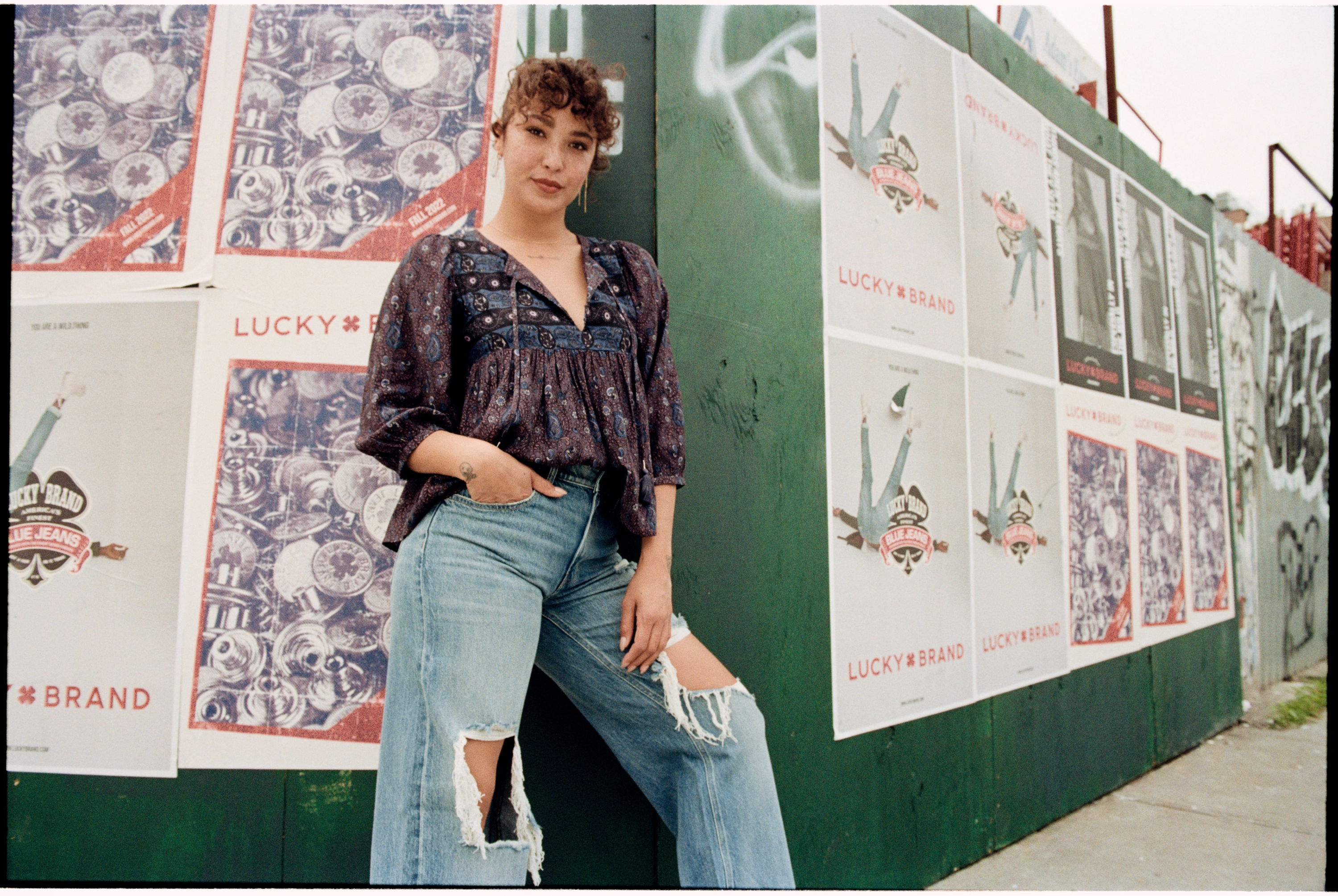 Creative Director | Matthew Cerreta
Photographer | Benjo Arwas
Location | Brooklyn, N.Y. USA

---