Review of Lucky Brand 'Yellowstone' Fall 2022 Ad Campaign with Talent Compton Cowboys
Lucky Brand partners with Yellowstone to create a capsule collection that celebrates the spirit of the American West, the infamous and beloved characters from the show, all done through the lens of the brand's irreverent and heritage aesthetic. The collaboration takes on further meaning in a campaign that stars the Compton Cowboys and features a donation from sales of the collection to their non profit equestrian program.
About to enter its fifth season, Yellowstone follows the Dutton family, owners of the largest ranch in Montana, as they navigate family drama and threats to their empire from outside forces like the bordering Broken Rock Indian Reservation, national park, and developers. Speaking to the collaboration, Lucky Brand CEO Natalie Levy said, "As an iconic American brand, this partnership with one of today's most popular shows, Yellowstone, is authentic to our lucky loyalists and will also help us reach new audiences. Denim and lifestyle wares have always been integral to Lucky Brand's DNA and we're excited to share some updated classics that feel right at home on the Dutton Ranch or as staple pieces in your wardrobe."
The campaign takes this spirit further with its smart and meaningful casting choice. A non-profit community organization based in Los Angeles, Compton Cowboys seek to uplift inner-city youth in Los Angeles through horseback riding, and challenge stereotypes through education and highlighting the rich legacy of African Americans in equine and western heritage.
Shot on location at the home ranch of their mentorship program, Compton Jr. Equestrians, the campaign celebrates what it means to be a cowboy today: commitment to community, a passion for animals, and a willingness to put in the work to enact and embody these principles – and, of course, effortlessly cool American West style. Clad in the collection's Yellowstone-flavored denim, the cowboys tend to the horses and show off their riding skills as an afternoon sun shines through the clouds of dust they kick up.
Compton Cowboys are a meaningful and powerful casting choice, particularly in connection to an American heritage brand and this collaboration. While the myth of the American cowboy displays a lone white hero who embodies a spirit of independence, real cowboys were mostly people of color who worked together in organized communities – a necessity in order not to be exploited by the white landowners who employed them. Yellowstone centers around a white patriarch whose tragic flaw is his commitment to a bygone ideal of independence and ownership of land by force. Meanwhile, Compton Cowboys recognize the need for community and communal ownership, setting an example for a new generation to imagine new ways forward and new sorts of people to lead us there.
By centering these voices in a campaign that channels a history of style but depicts a new sort of American hero, Lucky Brand makes a powerful ally in its ongoing push to capture the Americana spirit for a new generation.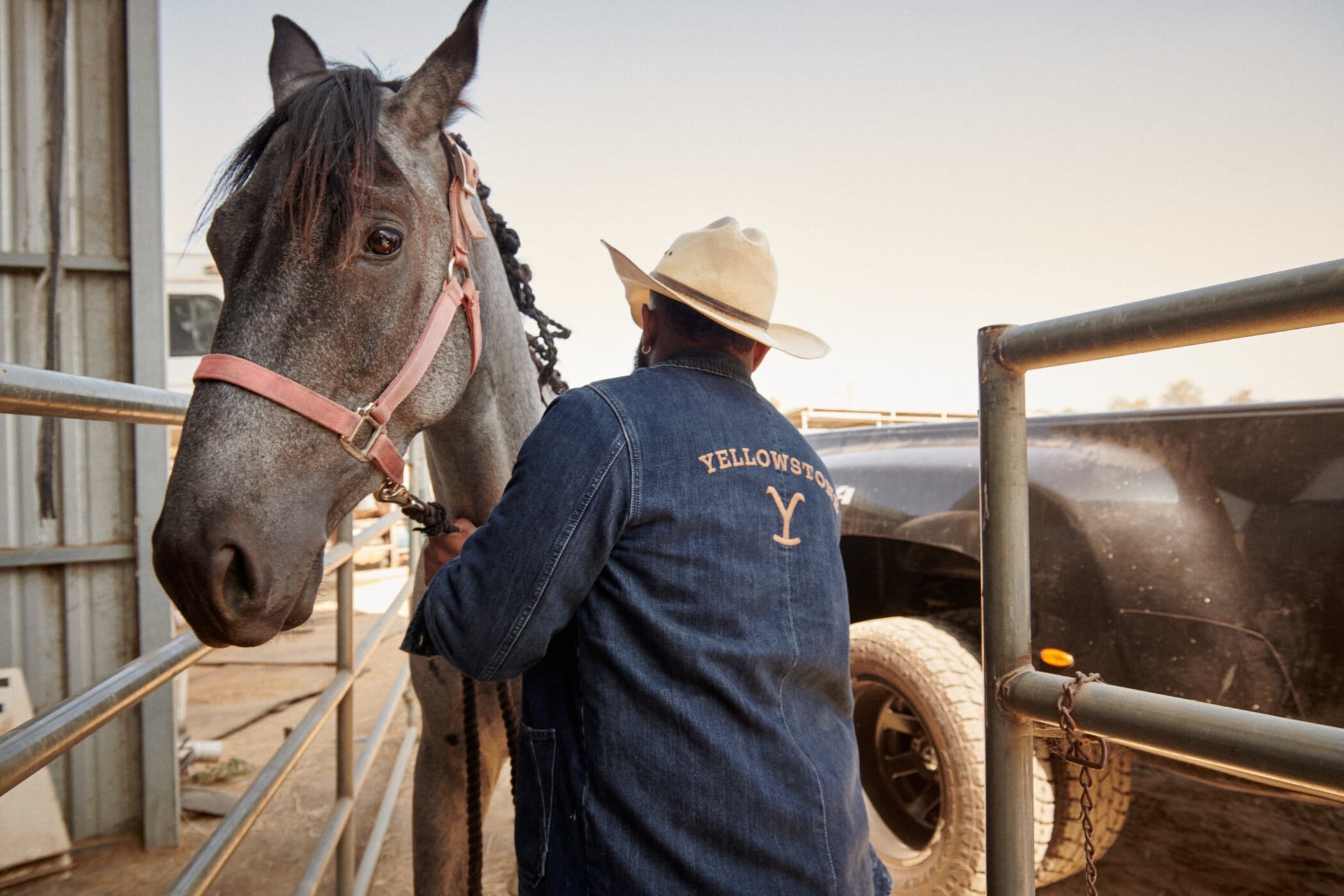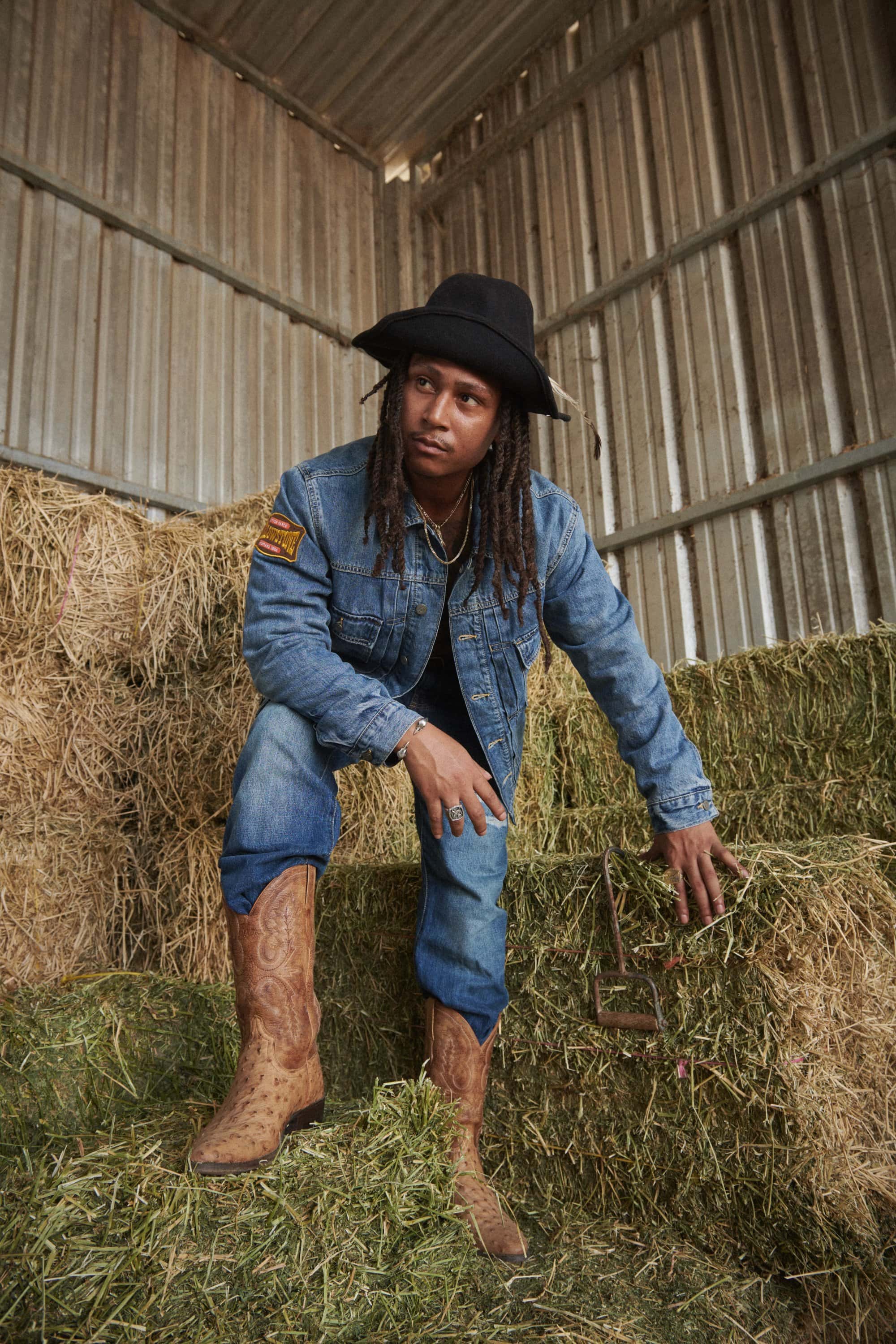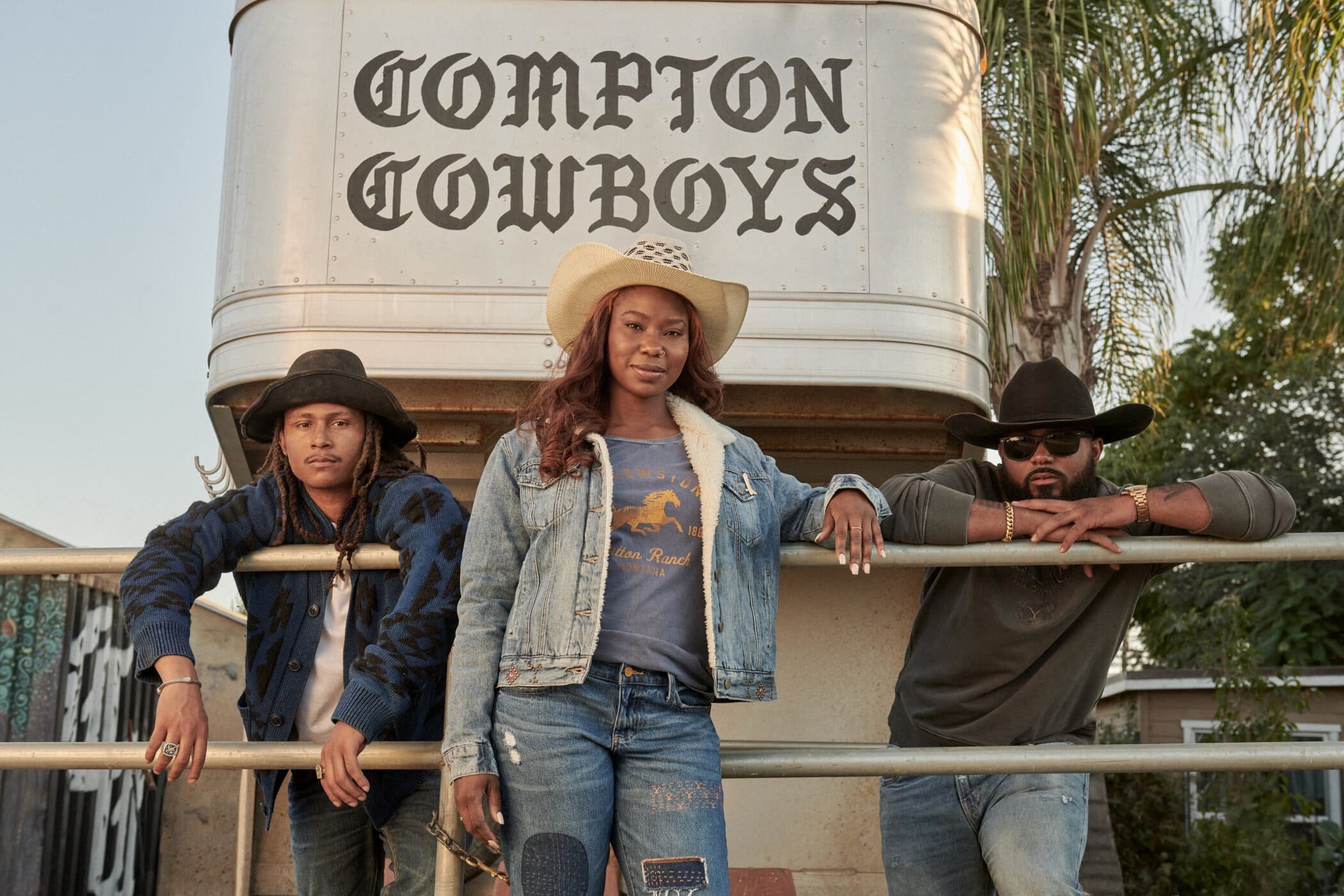 Talent | Compton Cowboys

---