---
An intersection of sexuality, modernity, and history sits the Ludovic de Saint Sernin Fall 2019 ad campaign. Creative Director Ludovic de Saint Sernin combines his designs with the sets and art skills of photographer Willy Vanderperre and art director Simon B. Morch.
Ludovic de Saint Sernin launched his own label in 2017 after previously working with Balmain. Quick to gain noterietay, Saint Sernin was on the shortlist for the 2018 LVMH Prize and is known now for his lines of minimal, sensual men's wear. Here, the campaign perfectly captures his thematic designs as the images containing two models portray an essence of homoeroticism and art. The suggestive layout and intimate gazes of the models in minimal clothing emit an atmosphere of sexuality.
Notable photographer, Willy Vanderperre, lenses this harmonization of time periods for Ludovic de Saint Sernin as he blends modern photography with baroque-like painted backgrounds. Historically, baroque paintings often captured religious or spiritual ideals and motifs. However, the campaign is still able to seamlessly combine a recognized religious artistic style and the sensual clothing of Ludovic de Saint Sernin. Vanderperre, with the set design of Pepijn Van Looy, is able to utilize the atmospheric tones of baroque form and further accentuate the erotic line's beauty.
Vanderperre and Morch's use of collaborating seemingly opposites is executed in a intriguing and rewarding finish. The Ludovic de Saint Sernin fall 2019 ad campaign takes a variety of contrasting ideas–modern photo and classical painting, religion and eroticism–to create a cohesive, creative, and commendable campaign that may find its way onto The Impression's best of men's ads short list of the season.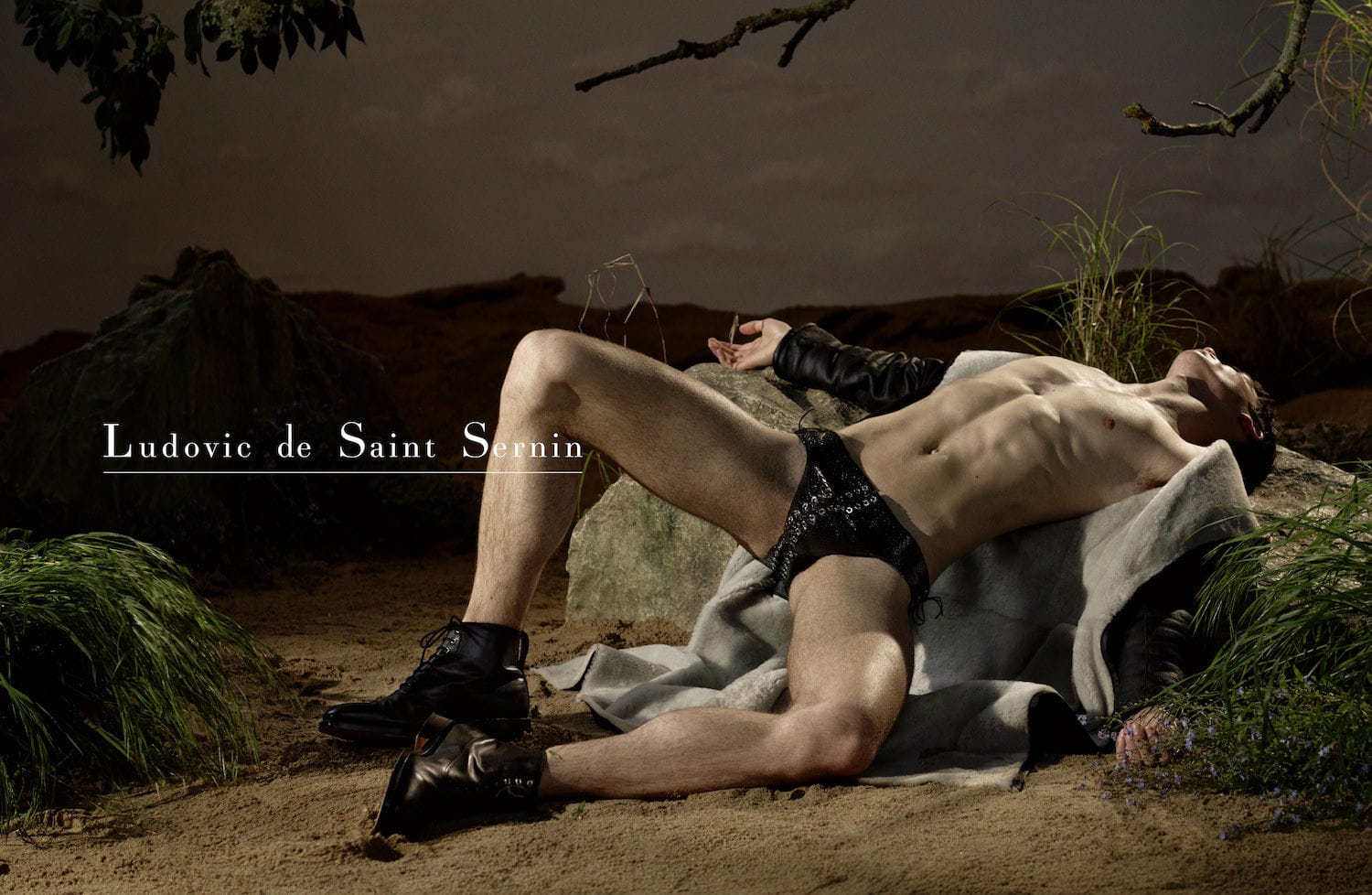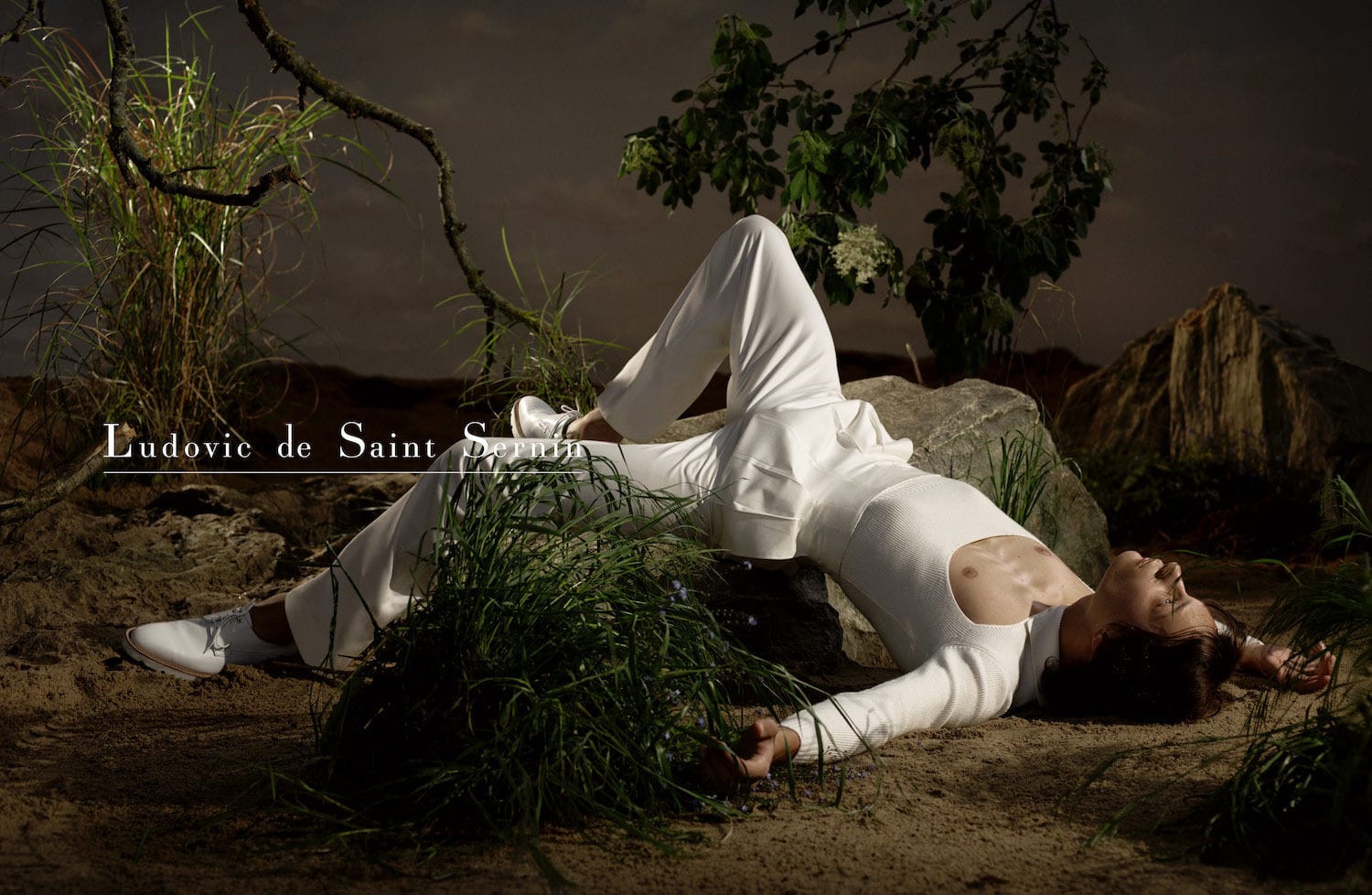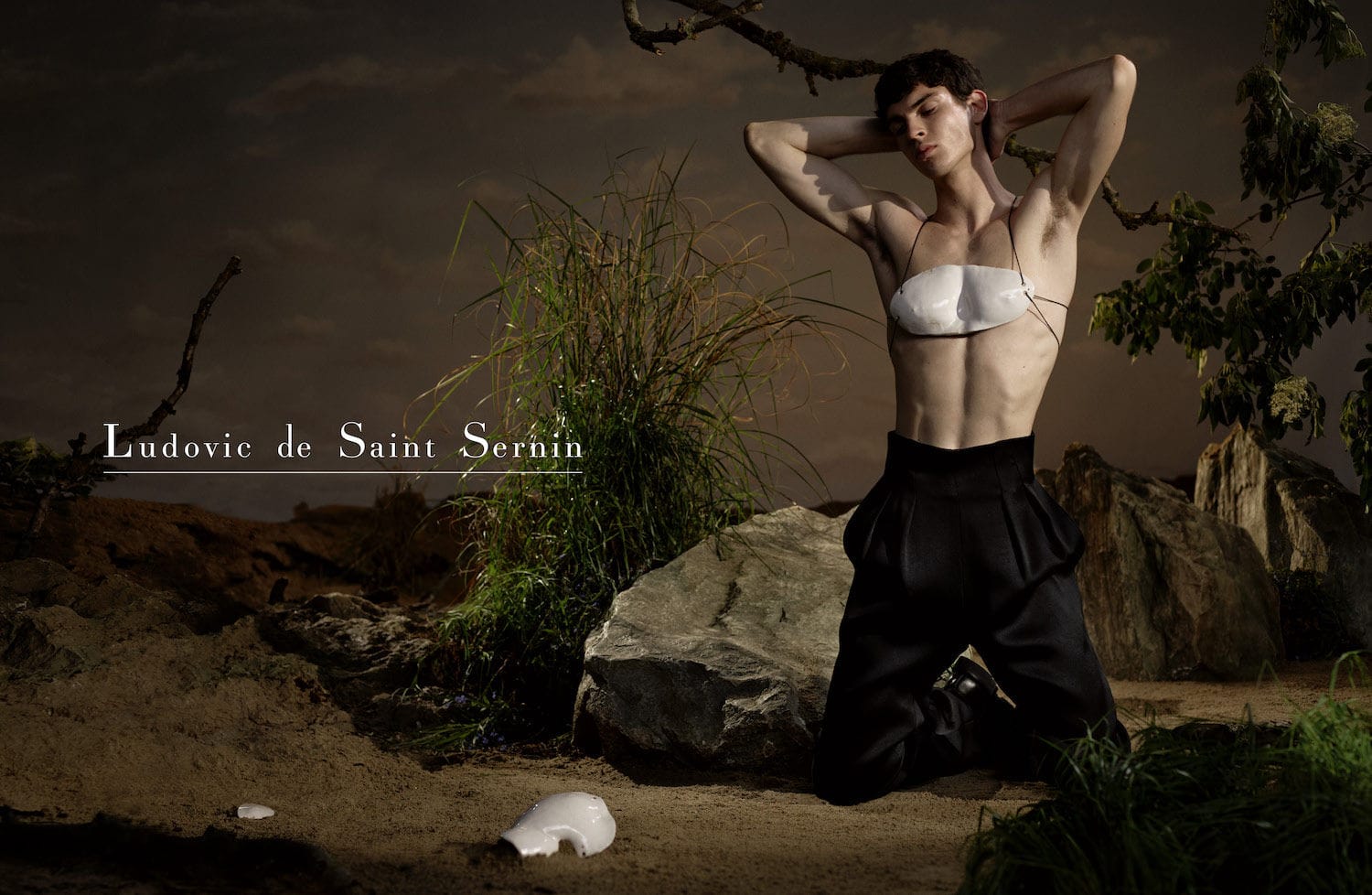 Ludovic de Saint Sernin Creative Director | Ludovic de Saint Sernin
Art Director | Simon B. Morch
Photographer | Willy Vanderperre
Models | Doeke Smulders and Jan B
Hair | Louis Ghewy
Makeup | Lynsey Alexander
Manicurist | Anatole Rainey
Set Designer | Pepijn Van Looy
Casting Director | Piotr Chamier
Production | Entrée Libre


---