---
In the wake of the Notre-Dame tragedy, an outpouring of the largest fashion families behind Kering, LVMH, and L'Oreal have pledged to donate a combined €500 million to help restore the historic 856-year-old cathedral which was devastated by fire on Monday night.
The Notre-Dame tragedy strikes all French people, as well as all those with spiritual values and those who care about history and culture. Faced with this tragedy, my father and I have decided to contribute to the funds needed to fully rebuild Notre Dame de Paris, in order to bring this jewel of our heritage back to life as soon as possible.

– Francois-Henri Pinault, Kering Chief Executive
Together with his father, Francois Pinault, Kering Chief Executive Francois-Henri Pinault pledged to donate €100 million via the family investment vehicle Artemis.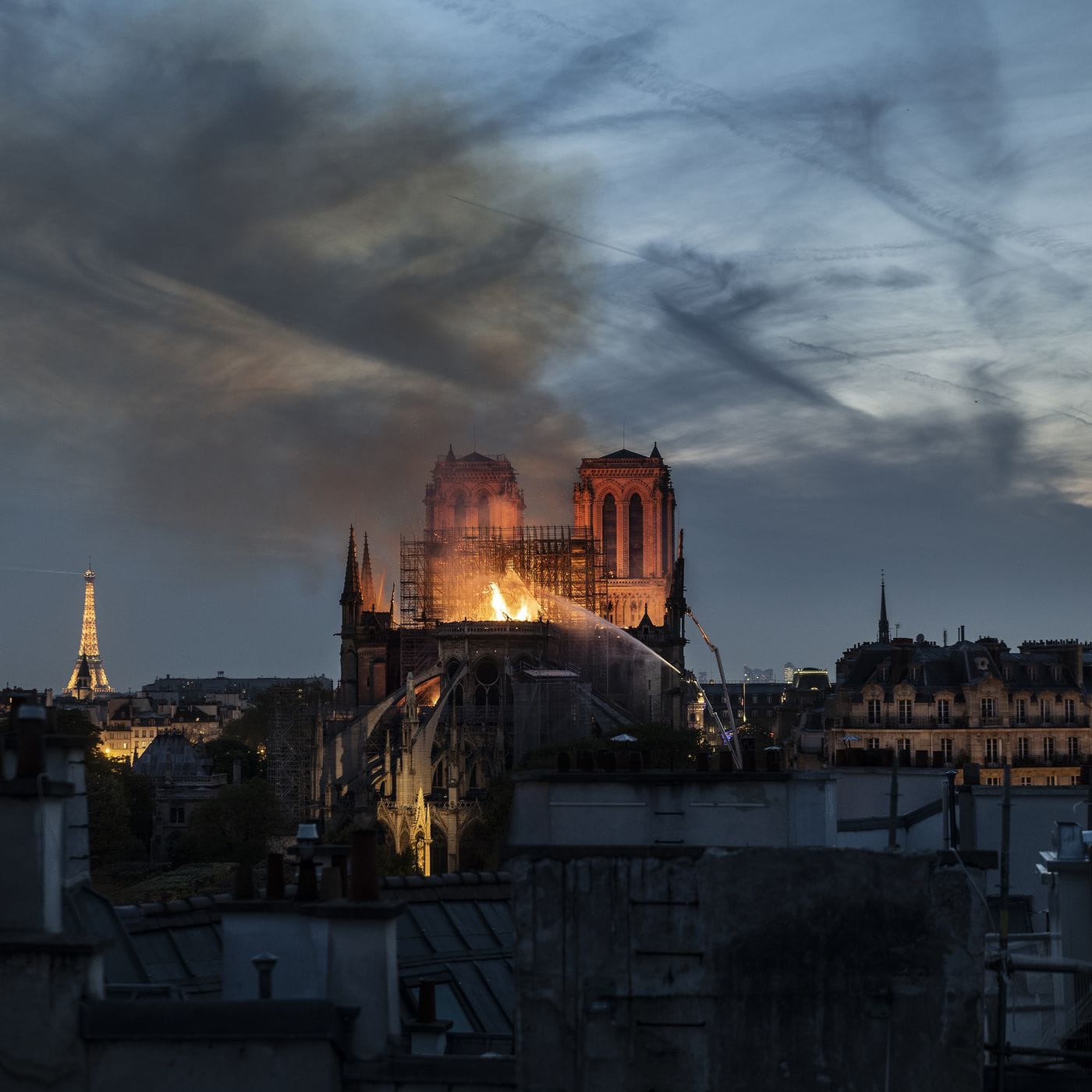 Chairman and Chief Executive of LVMH, Bernard Arnault, pledged €200 million to help restore the world heritage site.
"The Arnault family and the LVMH Group, in solidarity with this national tragedy are committed to assist with the reconstruction of this extraordinary cathedral, symbol of France, its heritage and its unity," LVMH said in a statement on Tuesday. "They will donate a total sum of €200 million to the fund dedicated to the reconstruction of this architectural work, which is a core part of the French history. In the meantime, the LVMH Group puts at the disposal of the State and the relevant authorities all its teams — including creative, architectural and financial specialists — to help with the long work of reconstruction and fundraising, which is already in progress."
Fashion's largest beauty house, French cosmetics conglomerate L'Oreal, also pledged to donate €200 million in partnership with its longtime backers, the Bettencourt Meyers family and the Bettencourt Schueller foundation.
It is important that we are united around this symbol. It is our culture and our national pride.

– Francois-Henri Pinault, Kering Chief Executive
---