Deconstructed Dandyism Holds a Fractured Mirror to Modern Luxury
Review of Maison Margiela Spring 2024 Fashion Show
By Mark Wittmer
THE COLLECTION
THE VIBE
THE THEME
Steadily building on the principles of deconstruction and subverted elegance that characterize his vision for Maison Margiela, John Galliano delivered another great collection that, while it didn't offer too many surprises, was rife with imaginative construction and lavish layering.
The lines between the "artisanal" collections that form the brand's amazingly off-kilter take on couture and its ready-to-wear collections seems to further blur with each season. Dresses made from latexy, plasticy vinyl are hand-distressed to imperfect perfection; round hats look hastily yet perfectly assembled out of wire and tape.
Structural vestiges of gilded age glamor and foppish dandyism – corsetry, dainty bows, and flounces – can be detected, but they are peeled apart and reworked so as to defy historical convention with a postmodern rebelliousness.
Then out of the controlled chaos a classic and totally commercially viable piece will appear: typically in the form precise yet fluid tailoring that transcends gender, like in the long belted coats or double-breasted jackets. And of course, there are a quite few new iterations of the must-have tabi shoes.
The most impressive moments come when these worlds of chaos and classicism alchemically collide, when almost dandyish elegance and disheveled deconstruction mutually take on new meaning in conversation with one another.
THE BUZZWORDS
Twisted. Textural. Layered. Subverted elegance.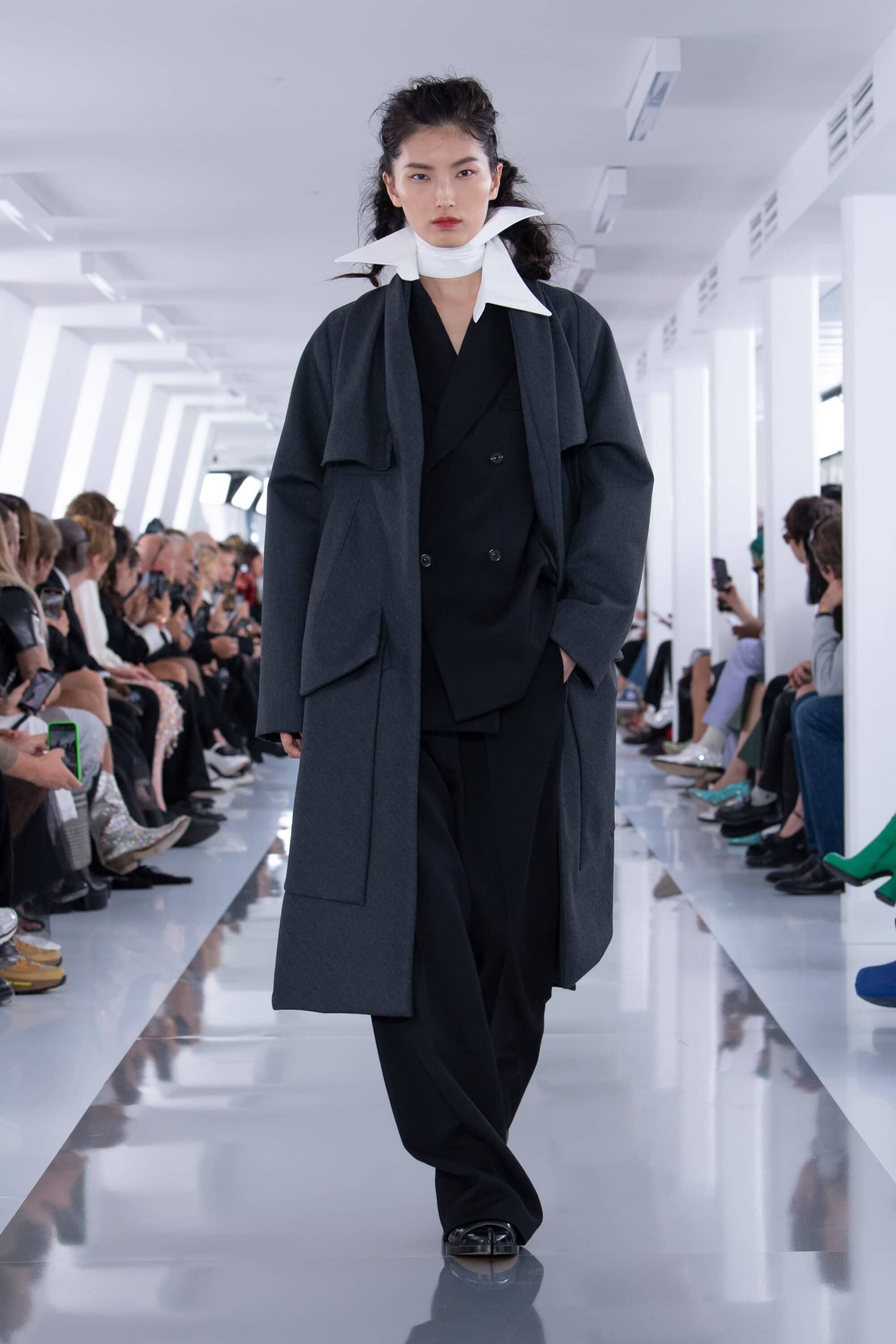 THE SHOWSTOPPER
Look #40
The series of black dresses that closed the show was consummated with the collection's most focused and pure look, a deceptively simple dress that seems to be worn backwards, revealing intricate pleats and a host of unexpected, elegant details. An apt summary of Galliano's refined but twisted take on Margiela.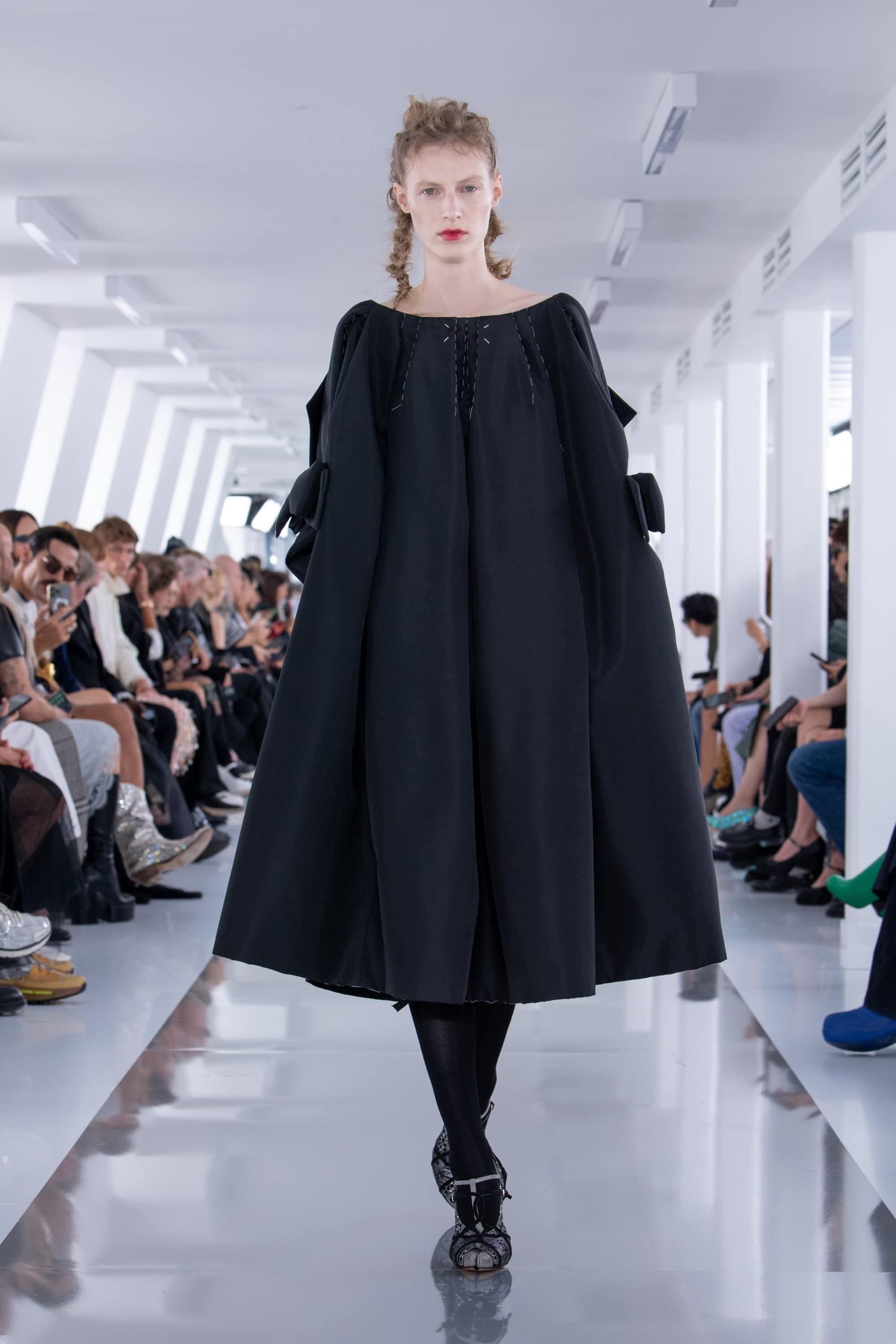 THE DIRECTION
It's a bit tough to talk about brand evolution when it comes to Maison Margiela and John Galliano. On the one hand, nothing here feels too different or progressive from recent collections. But on the other, these collections have already felt so far ahead most of the pack of major brands in terms of imaginative construction, consistency, and artistry.
THE WRAP UP
Despite what many of today's heritage-focused houses would have us think, fashion and luxury are not synonyms. Rupturing this dichotomy, Galliano and Maison Margiela appropriate the historically established vocabulary of luxury and elegance but do so in their own chaotic and fractured – yet excellently crafted – handwriting, sending fashion shrapnel flying in all directions.
If the historical dandy's passion for ostentation and sensuous indulgence was the era's consummate aesthetic expression of colonialist wealth, then today's lover of overwrought style must look to its late-capitalist fallout: the fracturing of identity, subtle sense of dread, and heedless hedonism. This acknowledgment is integral to Margiela's latest collection, and – perhaps ominously – there's no denying that it looks and feels great.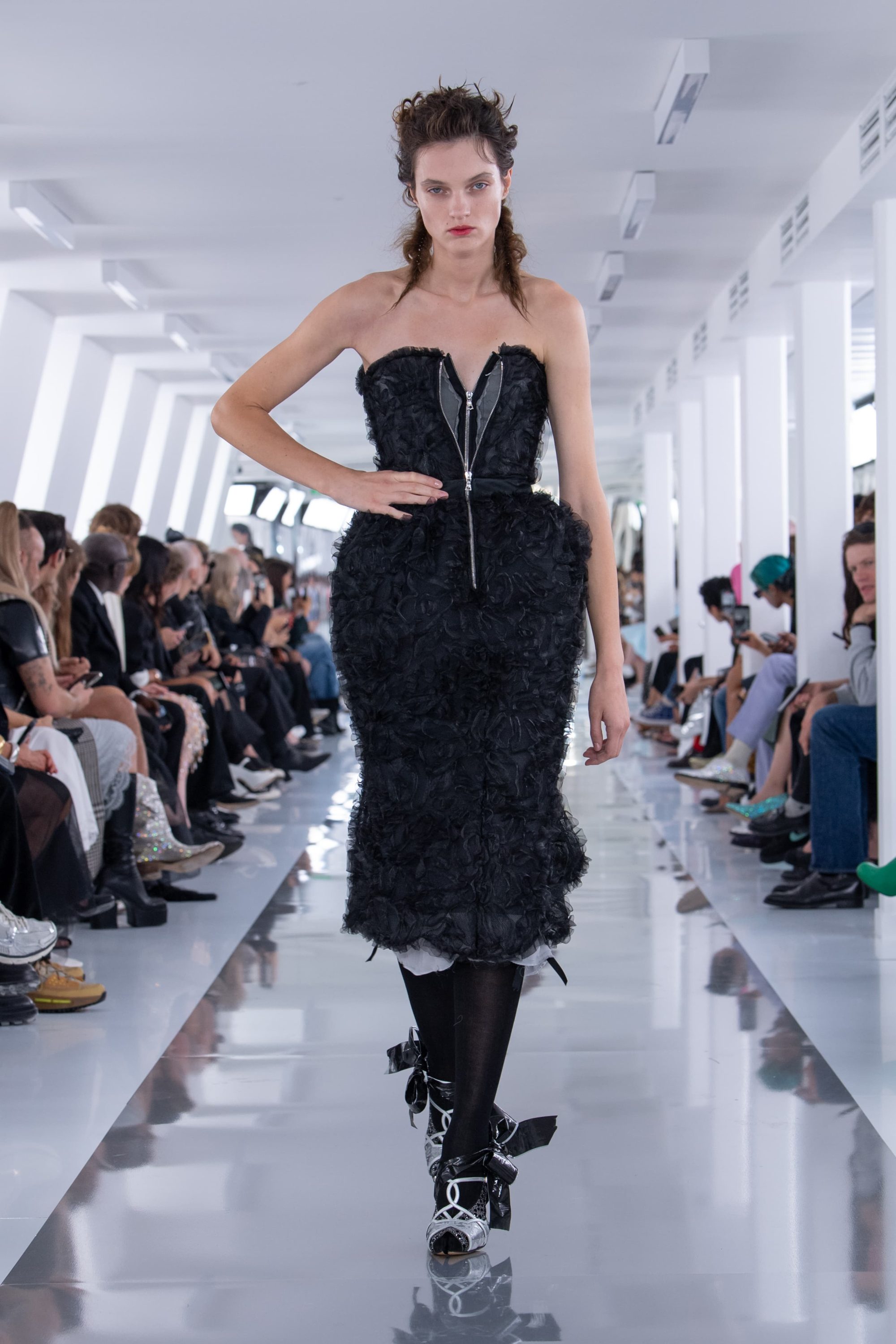 ---