Review of Marc Jacobs Monogram Spring 2023 Ad Campaign with Photographer Harley Weir and model Emily Ratajkowski
Marc Jacobs serves up monogram mayhem with a new Spring 2023 campaign by photographer Harley Weir.
The campaign aesthetic takes a bit of a shift away from the Y2K overload that has characterized its recent campaigns, like that for its Stam bag relaunch and the Heaven line. Instead, Weir takes a slick and shadow approach to capturing Emily Ratajkowski (who made her debut on the Marc Jacobs runway back in 2016). Dressed in monochrome white looks and that sickly, neo-heroine-chic makeup look that seems to be all the rage among the young and online, the celebrity model cuts a striking figure against textured black backdrops and retro-futurist furniture.
Offering a simple but striking look at Marc Jacobs' elegantly oversized new monogram designs, the campaign is another nice expression of the brand's signature balance of nostalgia and nowness.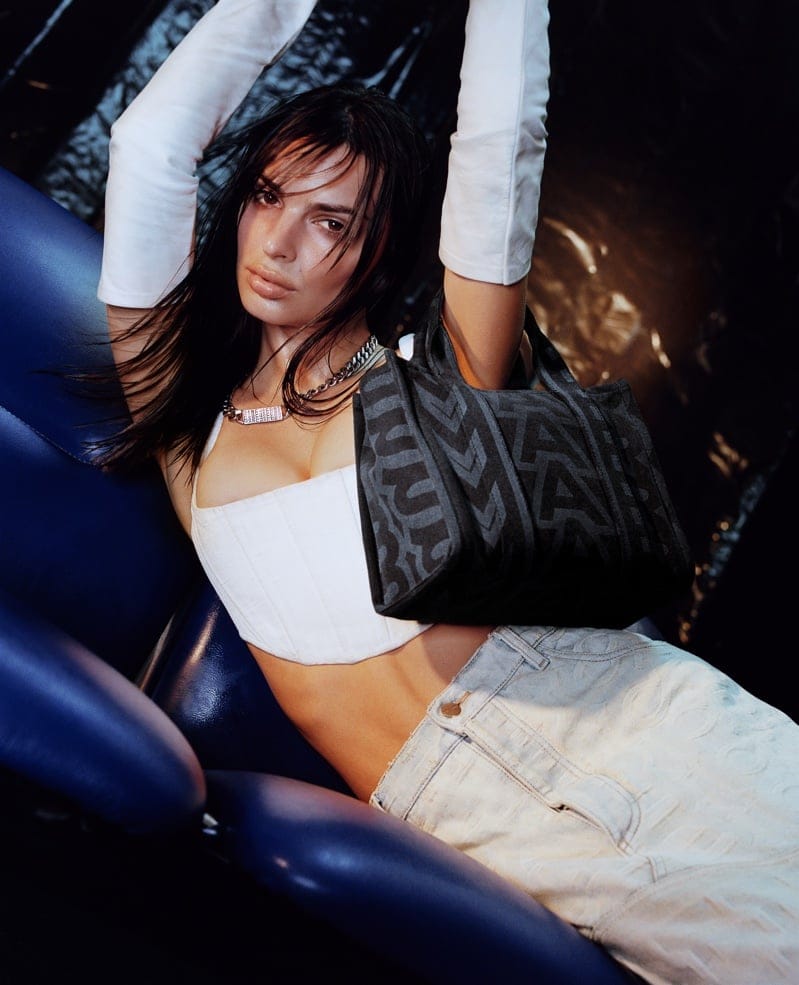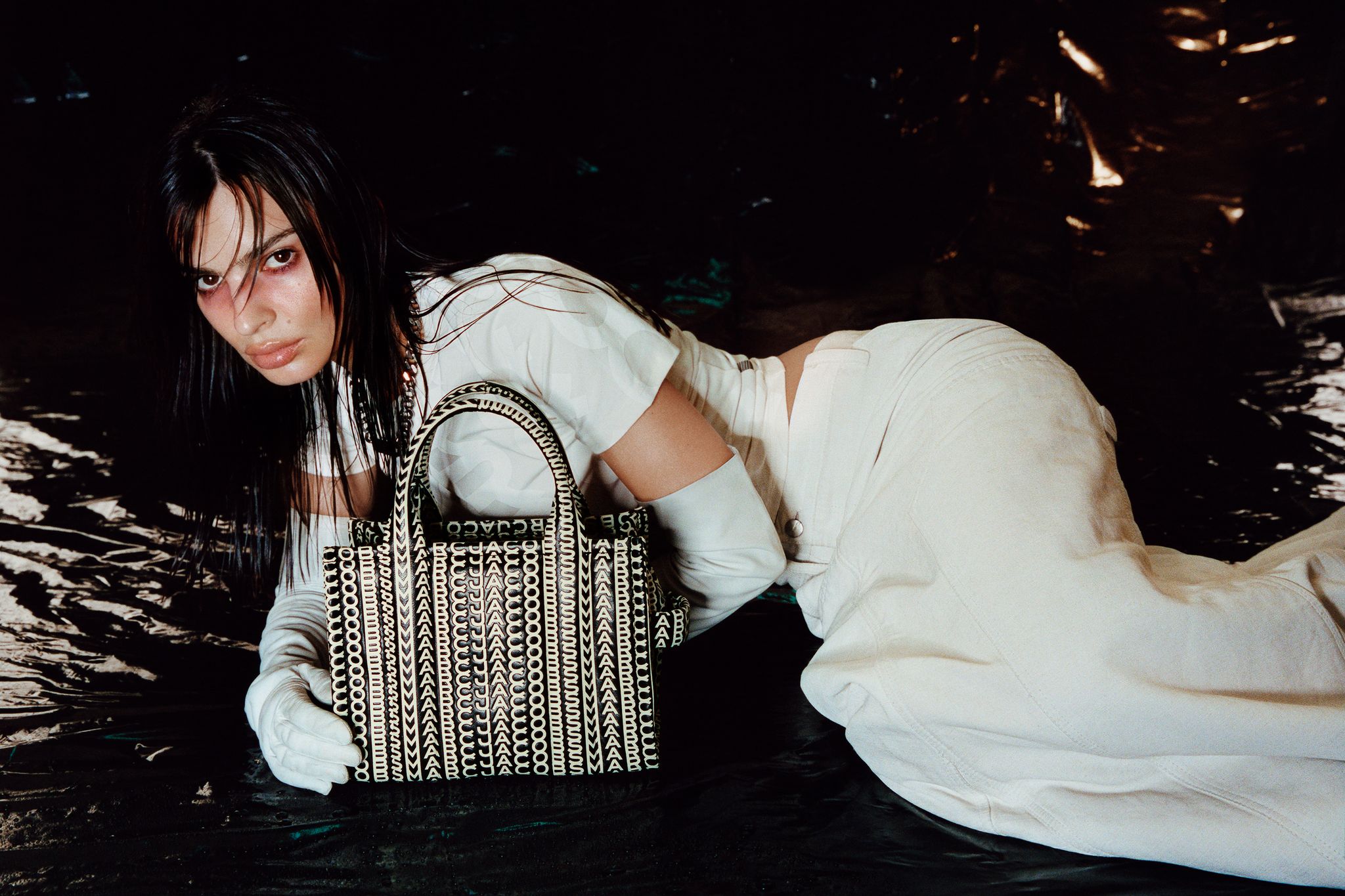 Creative Director | Marc Jacobs
Photographer | Harley Weir
Model | Emily Ratajkowski
Stylist | Danielle Emerson

---