Review of Marc Jacobs Resort 2021 Ad Campaign by Photographer Haley Wollens with Actor Chloë Sevigny
Marc Jacobs and Chloë Sevigny get back to the office in a new Resort 2021 campaign by photographer Haley Wollens.
Captured at Marc Jacobs' Spring Street office in New York City, the lo-fi campaign makes playful use of the building – its boxes, bags, mannequins, desks – as well as Sevigny's scintillatingly expressive persona.
The style icon poses with severed mannequin limbs or does a shoe-box version of the milk-crate challenge while wearing a range of resort-ready dresses, MJ staples, and the designer's signature tote bag.
It's a simple, low-budget campaign that impressively manages to find some fun visual interplay out of already-on-hand assets. Throw an iconic personality like Chloë Sevigny into the mix, and it's good to go.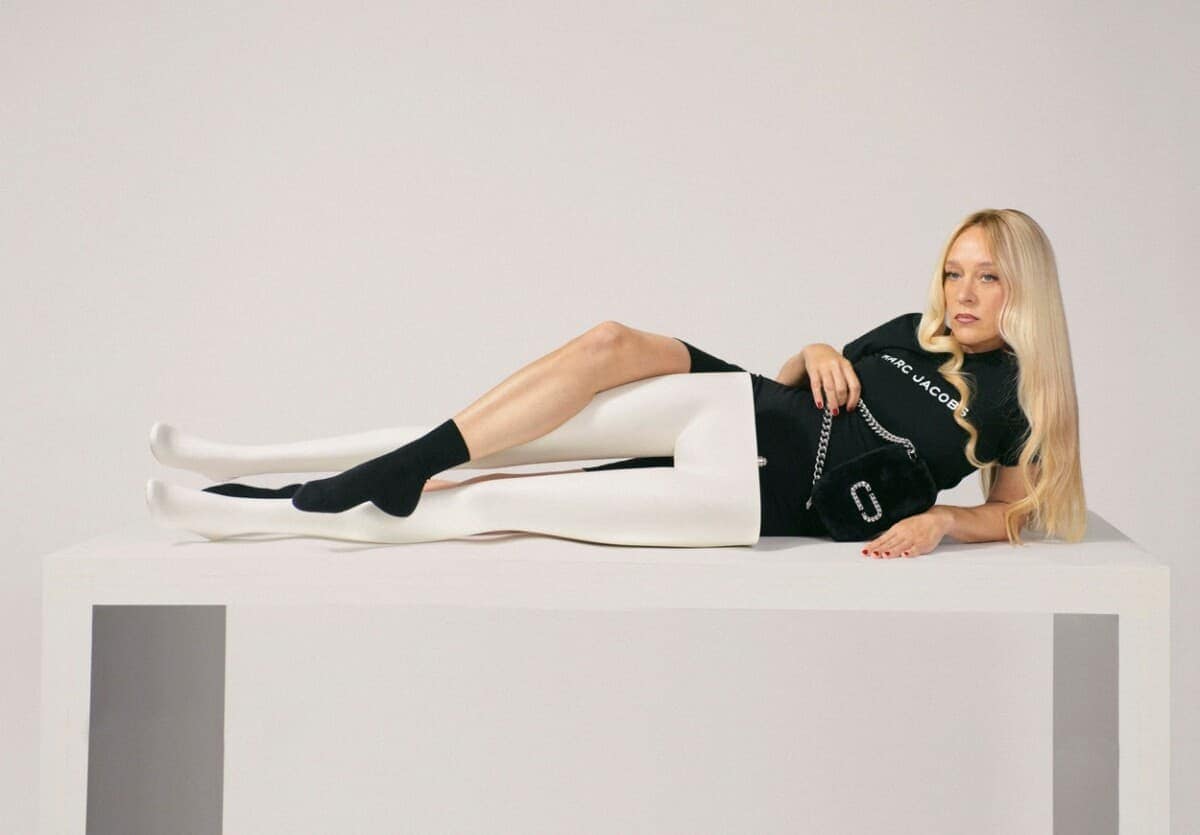 Marc Jacobs Creative Director | Marc Jacobs
Photographer | Haley Wollens
Stylist | Haley Wollens
Talent | Chloë Sevigny
Hair | Ro Morgan
Colorist | Joseph Bicknell
Manicurist | Mei
Casting Direction| The Establishment
Production | Paradise Production
Set Designer | Elysia Belilove
Location | Marc Jacobs' Spring Street Office in New York City
---