---
Review of Marc Jacobs Spring 2021 Ad Campaign by Marc Jacobs Creative Director Marc Jacobs & Photographer Brianna Capozzi with model Lourdes Leon
Lourdes Leon blossoms in a new campaign for Marc Jacobs. Photographer Brianna Capozzi lenses the rising starlet (and daughter of the one-and-only Madonna) in the brand's Spring 2021 collection.
Capozzi captures Leon in a blank studio space which is empty save for a few (probably unnecessary) props, giving the colors of the collection and Leon's personality plenty of space. It seems like the apple doesn't fall far from the tree, as Leon leans pretty hard into the striking of poses and the serving up of diva death stares.
Leon is position herself (or being positioned) to claim the status as young multi-talented model of the moment. Her fiery Instagram debut this year coincided with campaigns for Juicy and Stella McCartney, and now for Marc Jacobs she already seems jaded and above it all.
But we can't help but wonder if it all might feel a bit… forced. There is a certain cynicism that can only be seen in the eyes of the children of celebrities, and we had hoped that we were finally past the time when fashion equated being cool with not caring about anything. Even ignoring the fact that her look seems pretty obviously ganked from Sevdaliza and Billie Eilish, she doesn't give us much to be excited about. This in turn makes for a campaign that demands attention we don't want to give. We wonder what led the creative team at Marc Jacobs to go in this direction – it could be just a name.
And what's in a name? Perhaps time will tell.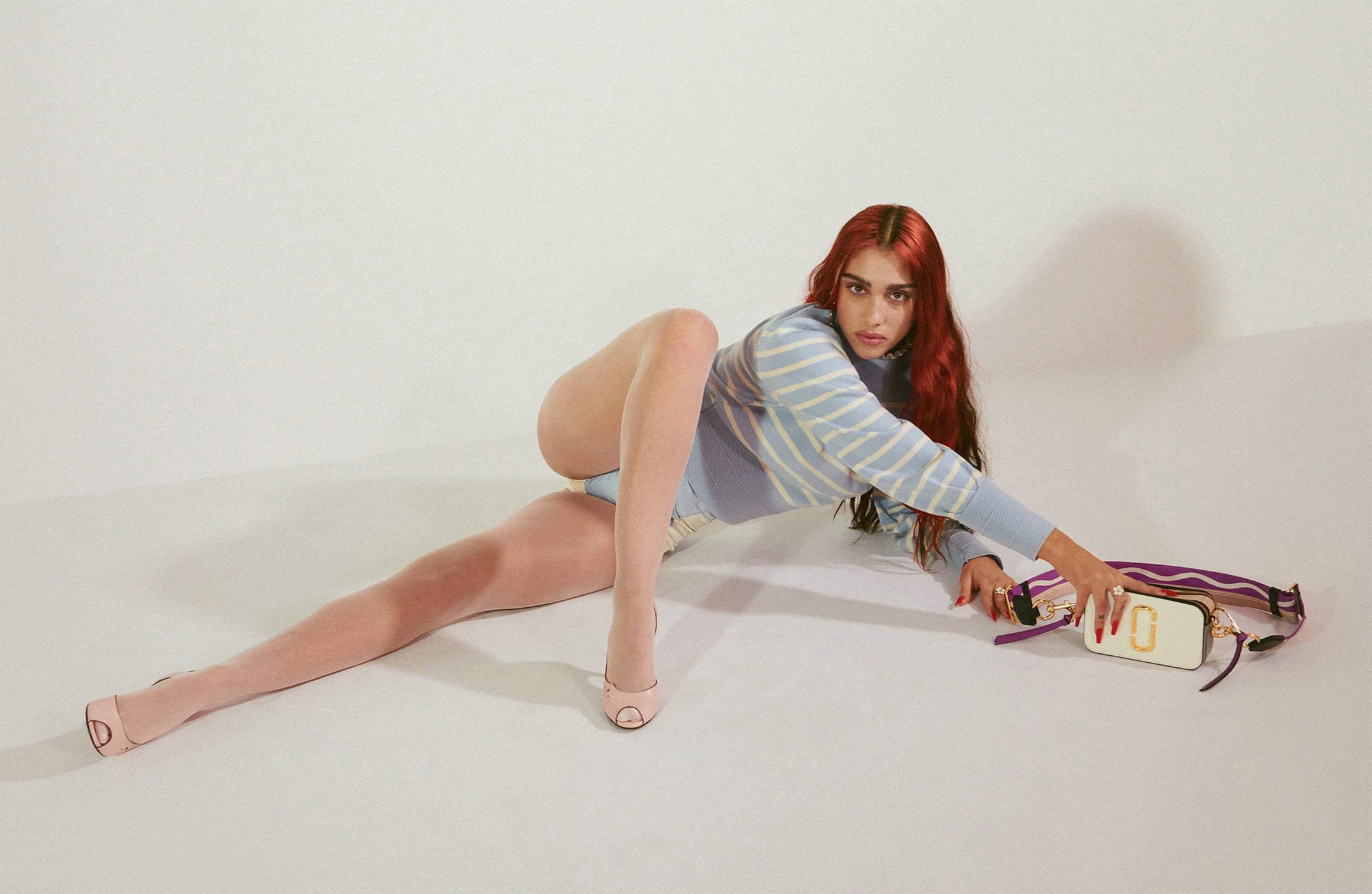 Marc Jacobs Creative Director | Marc Jacobs
Photographer | Brianna Capozzi
Talent | Lourdes Leon
Stylist | Haley Wollens
Hair | Tamara McNaughton
Makeup | Fara Homidi
Manicurist | Mei Kawajiri
Casting Director | The Establishment
Set Designer | Mat Cullen
---