Review of Marine Serre 'Hard Drive' Fall 2022 Ad Campaign by Photographer Marc Hibbert with models Sevdaliza, Anamaria Cioboata, Tyler André Forbes, Nandy Coulibaly, Kina Vandevelde, Sofiane Belaasri, Valerin Vanegas, Nana Takagi, Adina Fohlin, Eve Salvail, and Brandi Quinones
Marine Serre translates the materials of the past into a new vision for the future with the new campaign for its Fall 2022 collection, titled Hard Drive. The campaign was captured by photographer Marc Hibbert.
Continuing in a similar conceptual vein from last season's campaign, the imagery takes as its basis Marine Serre's penchant for upcycling and translates each of the collection's deadstock-determined movements into a community composition. In one image, the styling is dominated by repurposed metal band tees, in another, deadstock army surplus is transformed into a binary-blurring expression of simultaneous fragility and strength.
Exuding a sense of cultishness and mysticism, Hibbert's photographic compositions pick up on the sense of character present in these distinct moments of repurposed style and further infuse them with a sense of community and meaning, emphasizing the house's values of futurism and fluidity.
Pushing the sense of layeredness that characterizes collection and campaign, one image makes use of the set from the collection's runway presentation, which transformed famous portraits of women from the 16th, 17th, and 18th centuries into contemporary characters dressed in Marine Serre. The campaign's protagonists occupy this liminal space between a recorded past and a reimagined future, embodying the brand's vision to reconfigure the materials and craft techniques of the past to imagine a more fluid, inclusive, and viable future.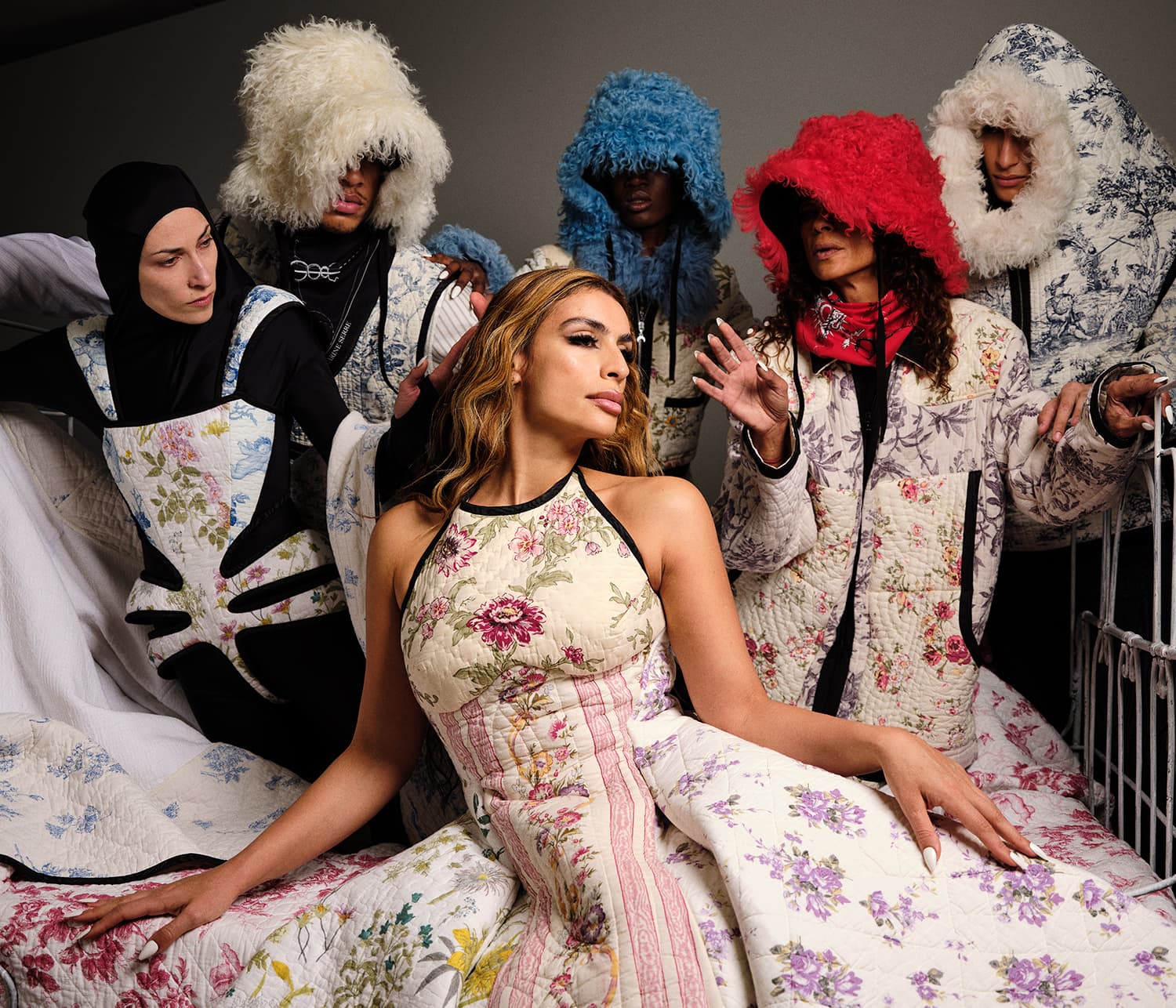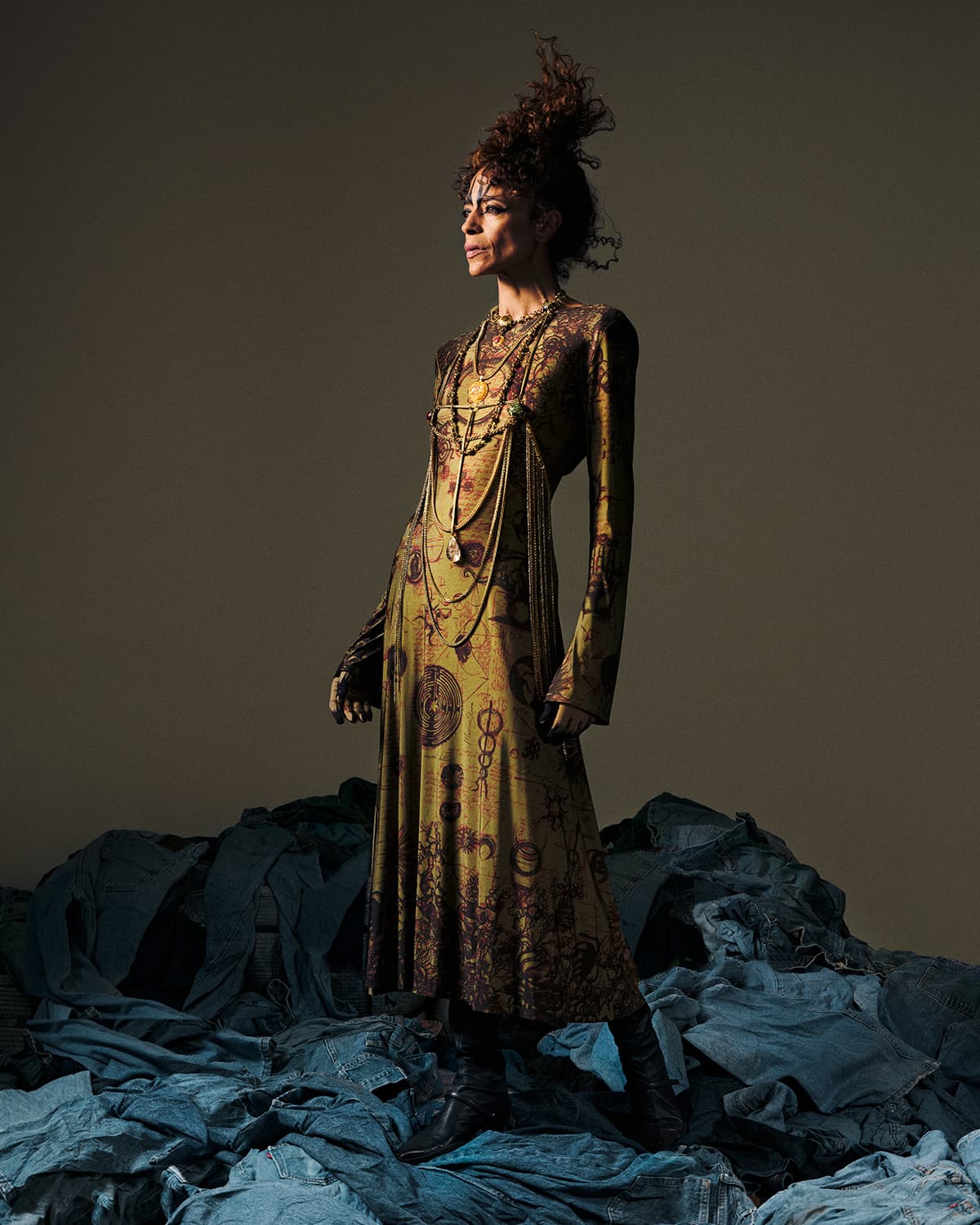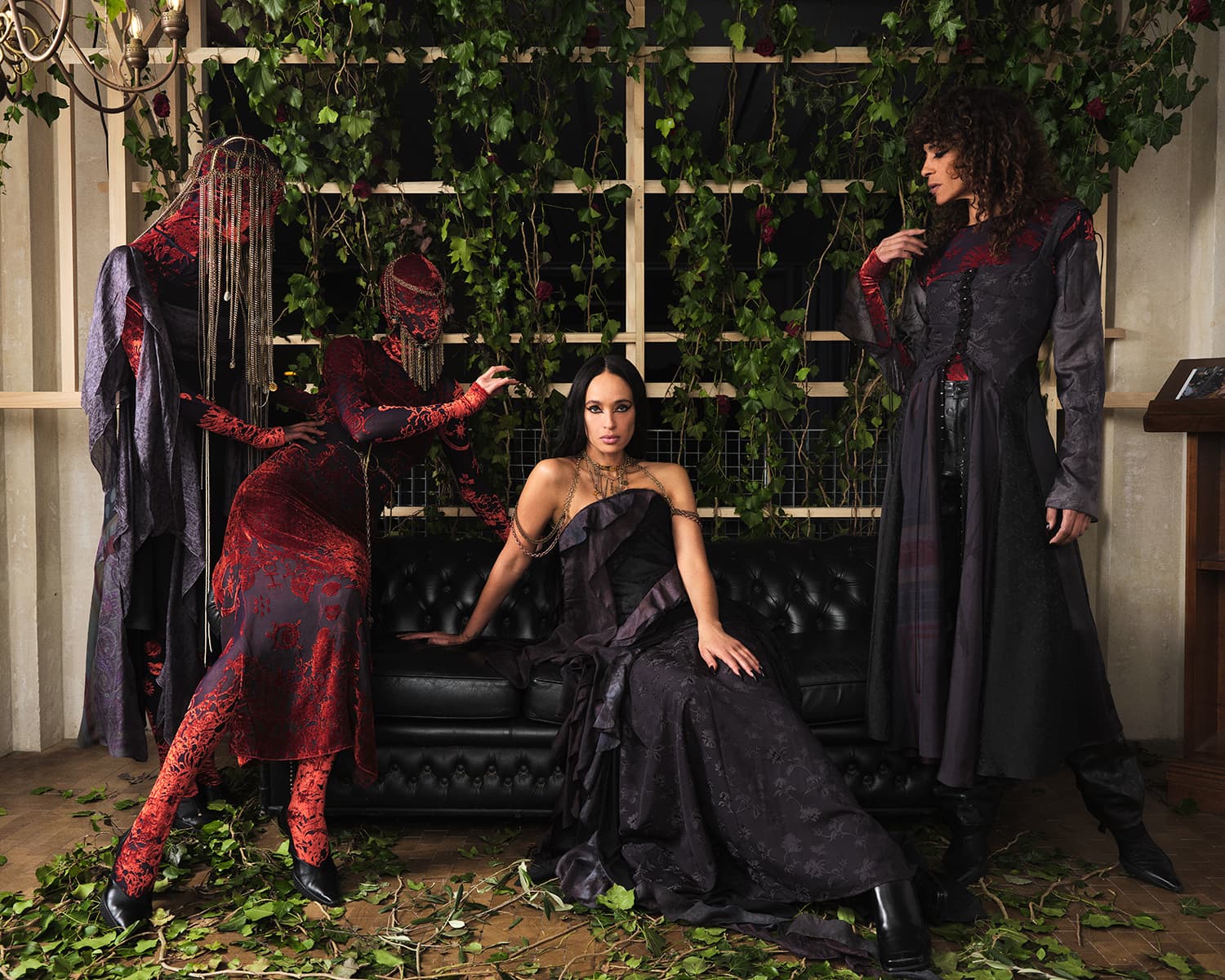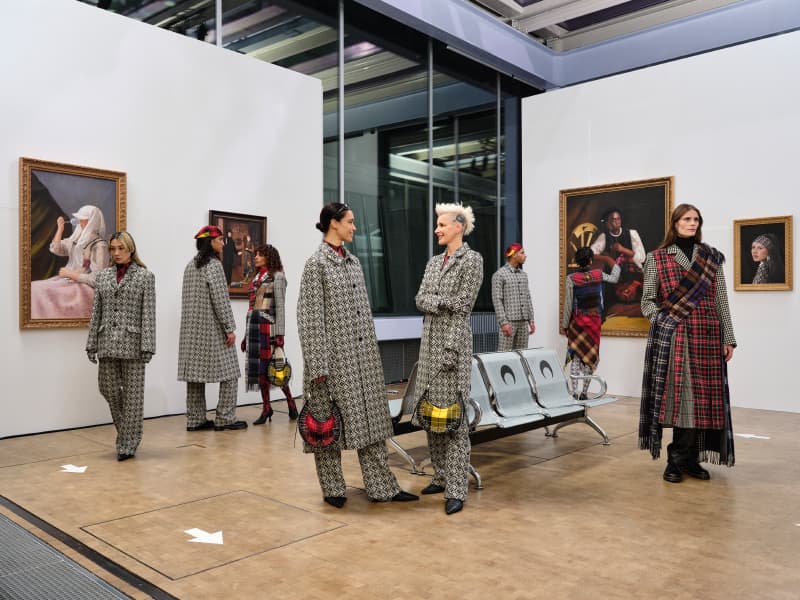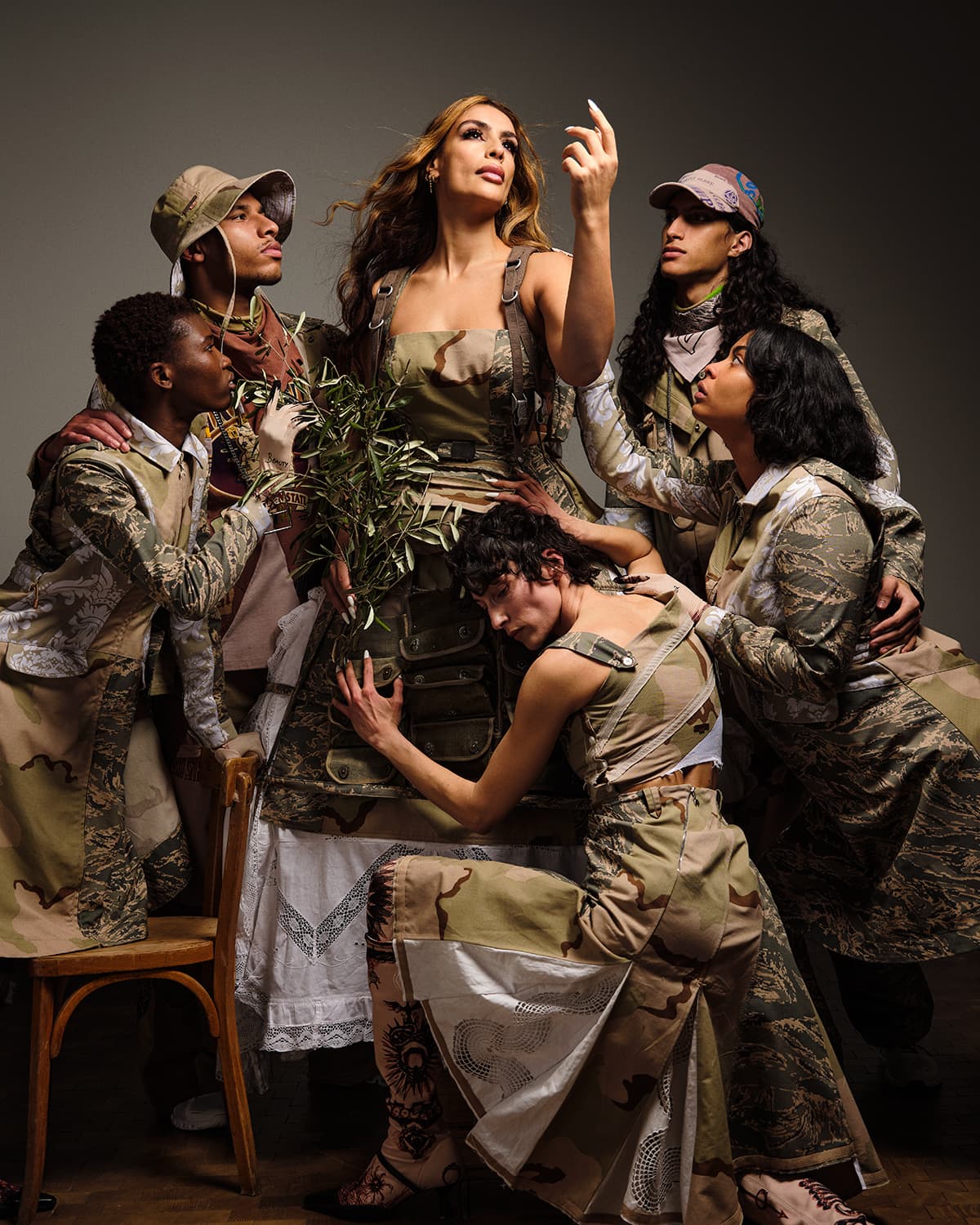 Photographer | Marc Hibbert
Models | Sevdaliza, Anamaria Cioboata, Tyler André Forbes, Nandy Coulibaly, Kina Vandevelde, Sofiane Belaasri, Valerin Vanegas, Nana Takagi, Adina Fohlin, Eve Salvail, and Brandi Quinones
Stylist | Benoit Bethume
Hair | Ali Pirzadeh
Makeup | Janeen Witherspoon
Manicurist | Anais Cordevant
Casting Director | William Lhoest

---