---
Review of Marine Serre Spring 2022 Fashion Show
Slowing Down to Enjoy Daily Life and Pleasures in Clothes
By Long Nguyen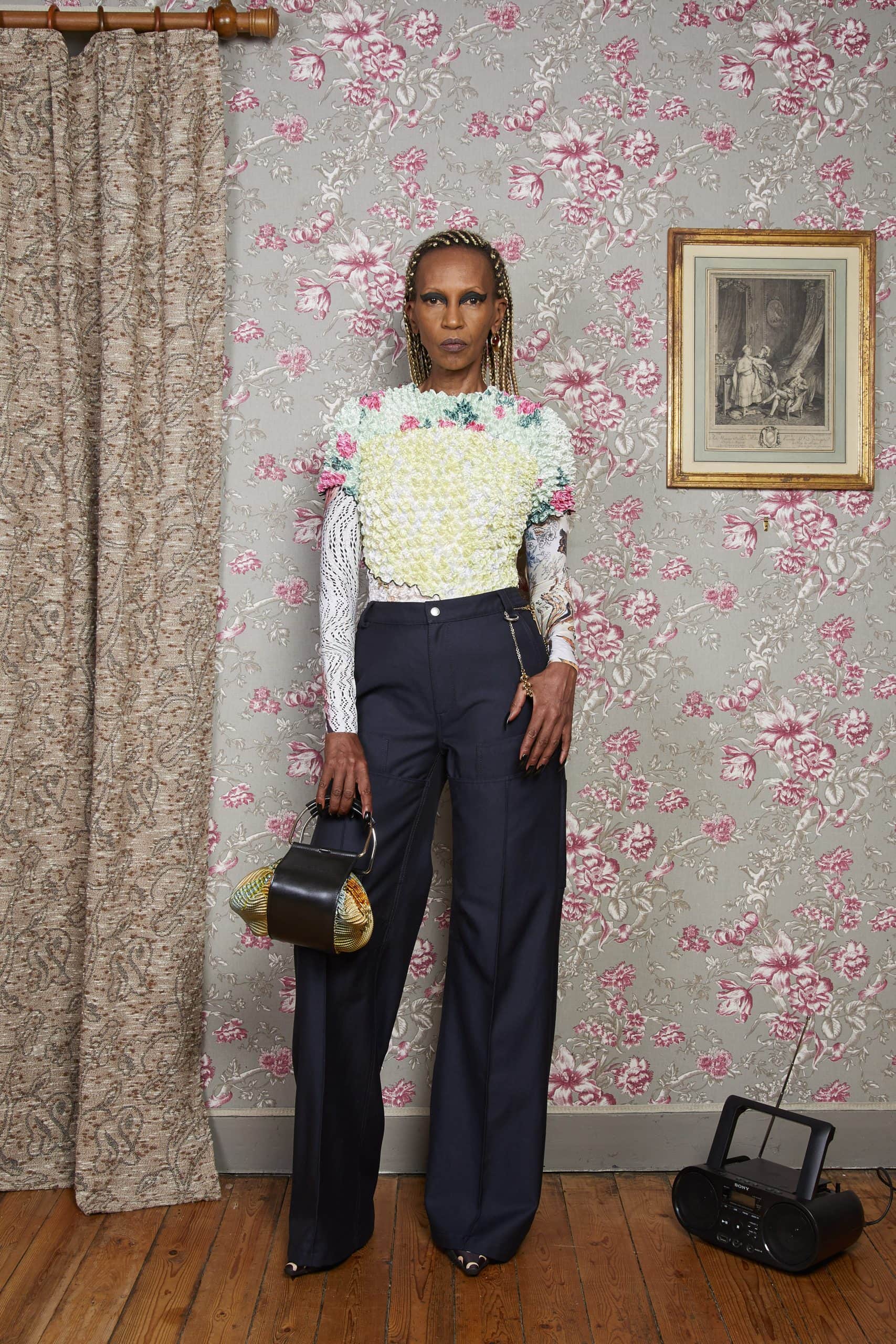 Marine Serre returns to a physical event – a still life installation of several mannequins and a short film Ostal24 shown on a giant monitor in the gardens of the vegetarian restaurant Les Jardins d'Olympe.  The film portrayed a 24-hour cycle in the lives of groups of friends going on their daily lives from early morning group meditation to cooking together and late day supper as an introduction to the slowing down of life and fashion. 
Serre again worked with Sacha Barbin and Ryan Doubiago, the duo that produced the Amor Fati film for Spring 2021 featuring worlds straddling past, present, and future to create Ostal24 which means house in Occitan, a historical language spoken in Serre's native region.
The film showed shared moments between people – a group meditation, a dance, a communal kitchen cooking, dining together, driving together, and being on the fields taking to crops from the earth. What to eat, how to live, and what to wear become moments with clothes to match. The film explores our way of living and transportation mode as friends rode together in an old car and stopped for a moment with a tree, as friends together create a meal in a kitchen then sat down at a dinner table. But the food they ate is spoiled with dark fossil oil, a sign of the environmental damage from the overuse of dirty oil and gas.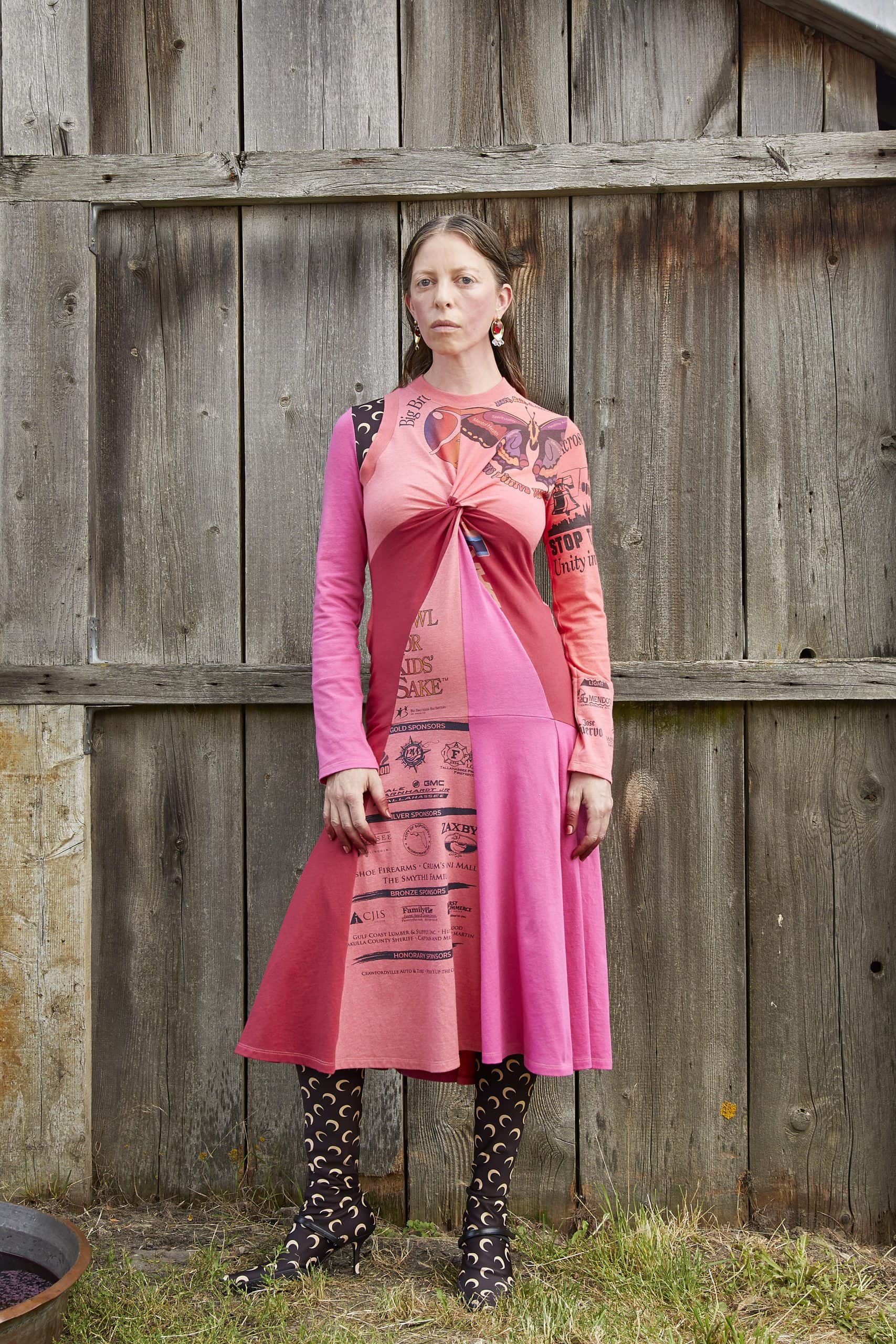 The most important thing for me is that what people feel when they see Ostal24 rather than what they think. I want people to feel the beauty and the simplicity of being together and finding joy in cooking, eating, dancing, yoga. And, at the same time, recognize that everyday we make choices that have an impact, so how can we be more responsible in the decision we make? Fashion is about more than draping fabric and making a profit. It can be a place where we are free to take meaningful action," Serre said. 
Those actions should start from inside all of the fashion companies. For Serre, this Spring 2020 collection titled Fichou pour Fichou comprises 45% recycled and 45% regenerated materials. Since her debut show in February 2018 on the outskirts of Paris, the designer has been a champion of recycled materials built into her aesthetics and her philosophy.
This time Serre uses the household chores terry torchon cloth regenerated into white jackets with the red embroidered MS logo, apron skirts, and shirt tops. Dutch embroidered tablecloth and linen towels became trench coats and a cropped green jacket and short skirt. A white knit sheath dress made from regenerated popcorn fabric. And, of course, there is a new long dress made from a colorful collage of vintage deadstock fabrics. The clothes in the still life presentation have that quietness – they don't scream out loud. That's OK.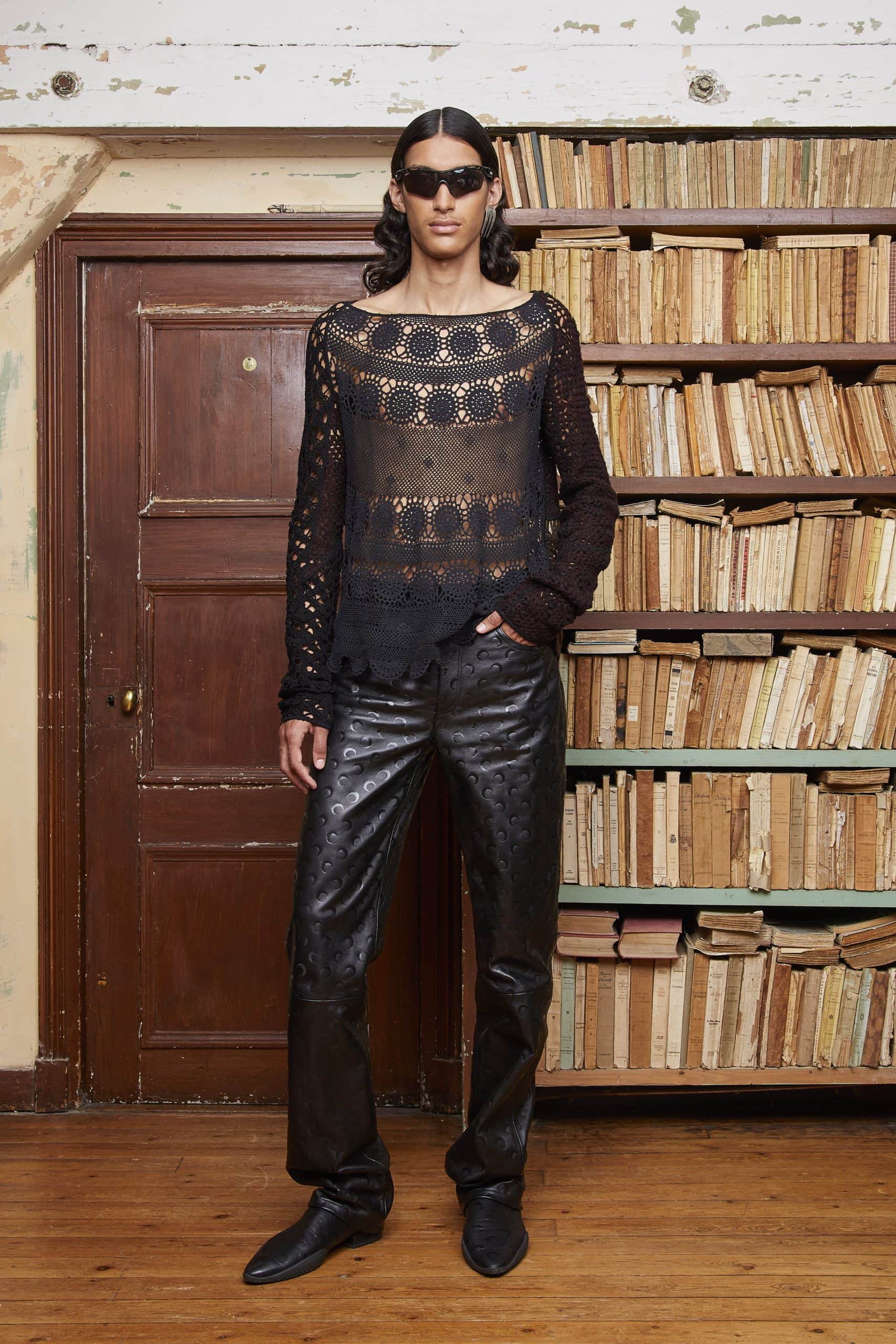 Marine Serre epitomizes the young generation's ideal espousing a different view on the fashion system than designers from a generation before her. Now, the designer is leading the charge to change the fashion system by espousing a greater consciousness in how clothes are made and what these impacts may be. 
Serre sees a much bigger picture for fashion.
Changes come from knowledge and from acting on these bits of intelligence to alter production and consumption. When Serre debuted in 2018, recycled, deadstock and regenerated fabrics were barely registering. Now, they are setting a new standard of operations, particularly for luxury brands eyeing the youth set. 
While many luxury brands put out the word about sustainability, their practices rarely stand up to their propaganda upon closer examination. Maybe a tiny fraction is sustainably produced, but it's less than one percent of the whole giant business.
Like Francesco Risso at Marni, Serre builds a community of fans and customers around her fashion and operating philosophy.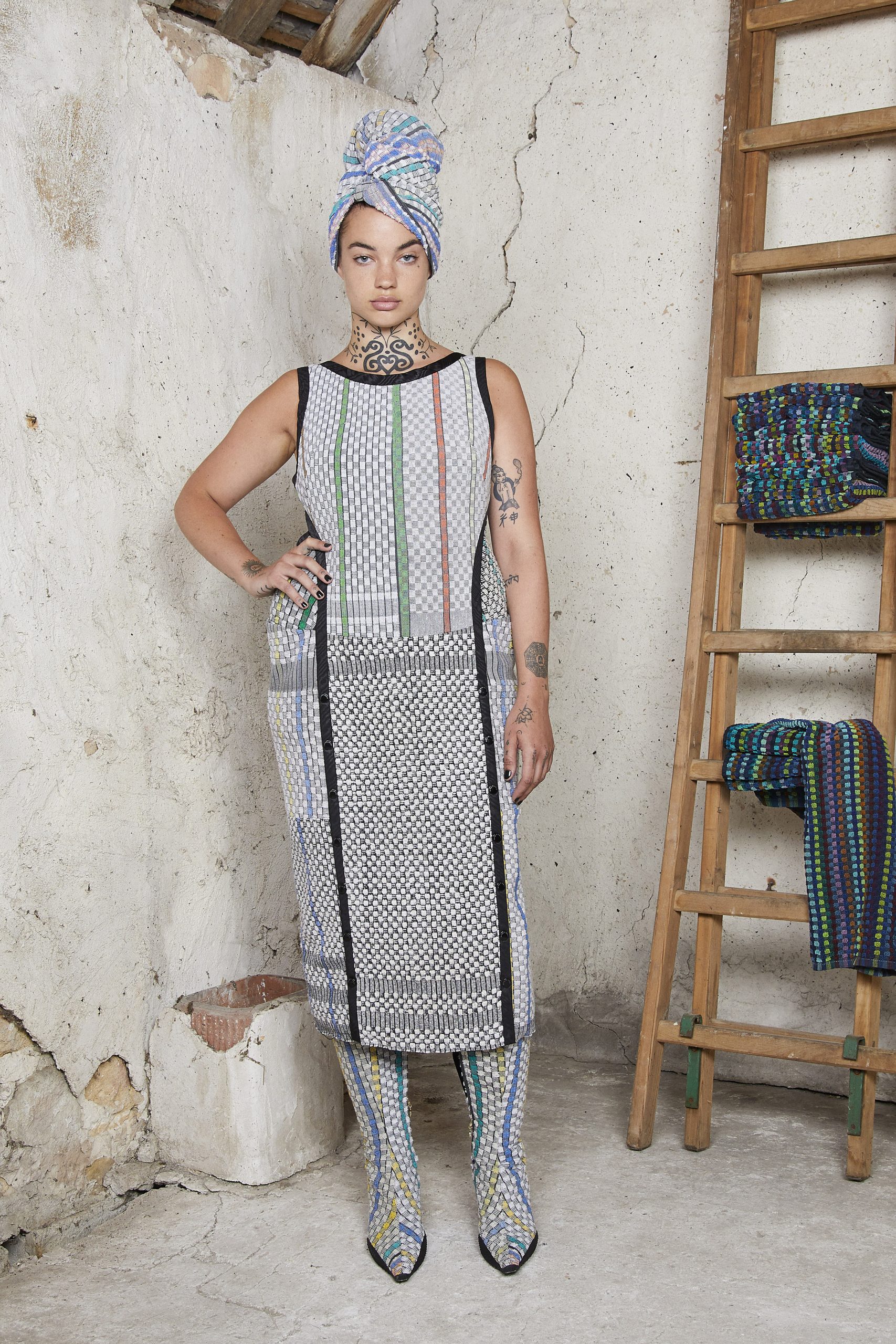 Serre's central message for the post-pandemic era is at nothing at all about what party clothes or sexy clothes to wear. As for her, those aren't the point, and they are not that critical. But, she is about asking how to slow everything down to enjoy the moment in the act of meditation, the act of touching a living tree, or the act of stepping on red cherries to dye a white dress naturally.
When was the last time anyone in fashion touched a tree? 
It is about seeing a new way of living, at least one less preoccupied with the sound and fury of what to wear to the new party. It isn't much of a surprise that Serre's business is fast-growing, particularly among younger consumers who are eager to buy and support brands that espouse their ideas.
---