---
Review of Marine Serre Spring 2023 Fashion Show
State of Soul
By Mark Wittmer
The location of a running track and the excellent casting that featured athletes, musicians, models, and friends of the brand excellently harmonized with a collection that felt like a celebration of Marine Serre's progressive and humanist creative vision, and in particular its reverent connection to the body. For Spring 2023, the cult-favorite designer revisited the design vocabulary that made her brand a sensation while introducing an unexpected yet fitting exploration of athletic wear.
While Marine Serre's signature moon-print bodysuit is largely responsible for the rise of the bodysuit look in contemporary fashion, this collection feels like the first time she really pushed its heritage in sportswear. The first movement of skin-baring looks felt like a nod to this connection, with slick, olympian-inspired bodysuits (and even a very exciting speedo moment) that exuded a veneration of the human body's power.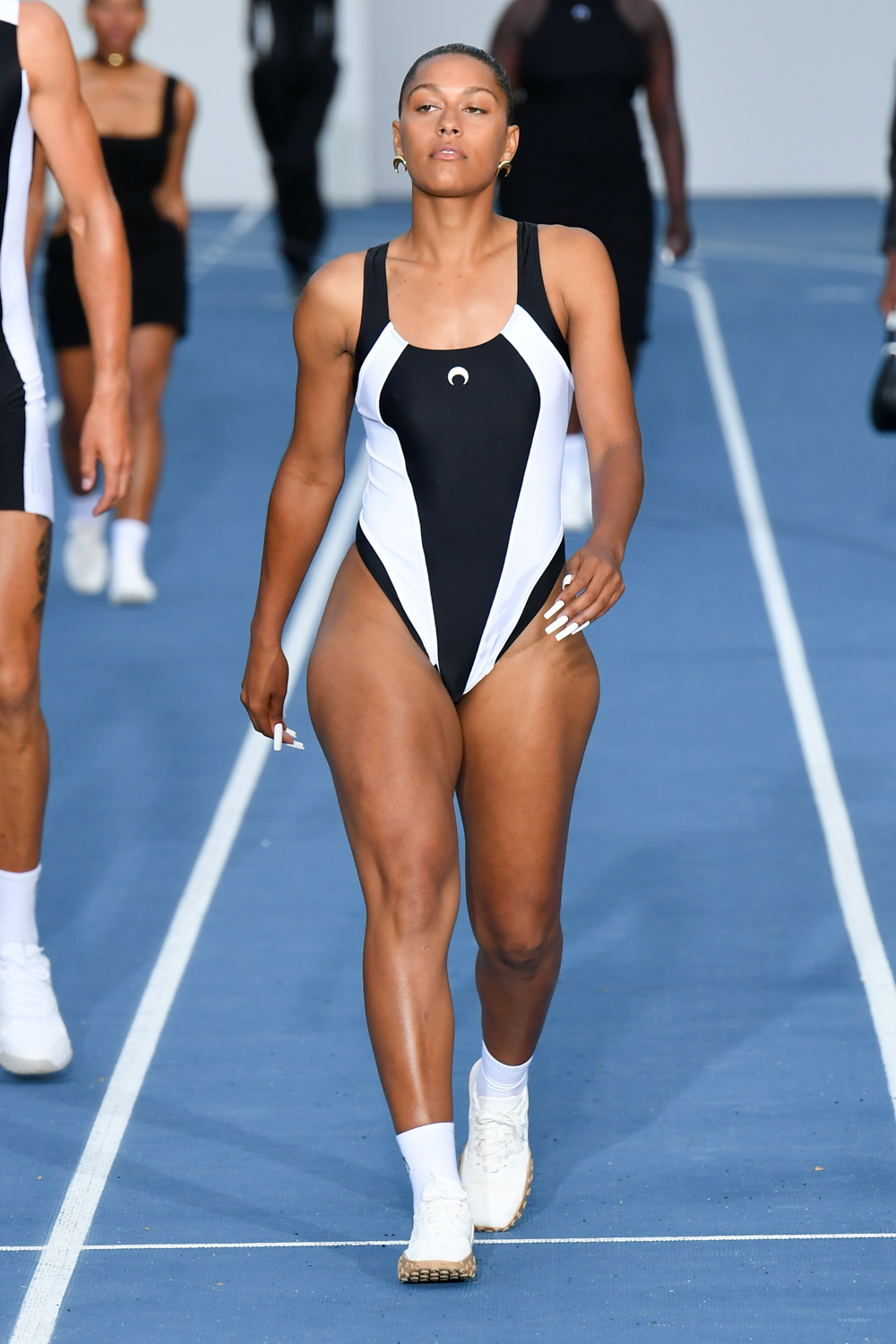 The athletic theme was rehashed later with a series of après-sport looks in brightly colored terry cloth with intricate neo-baroque floral patterns or Serre's signature crescent-moon print. That same terry cloth was also utilized in a more unusual application for a few looks the silhouettes of which felt downright Parisian chic, even Chanel-esque.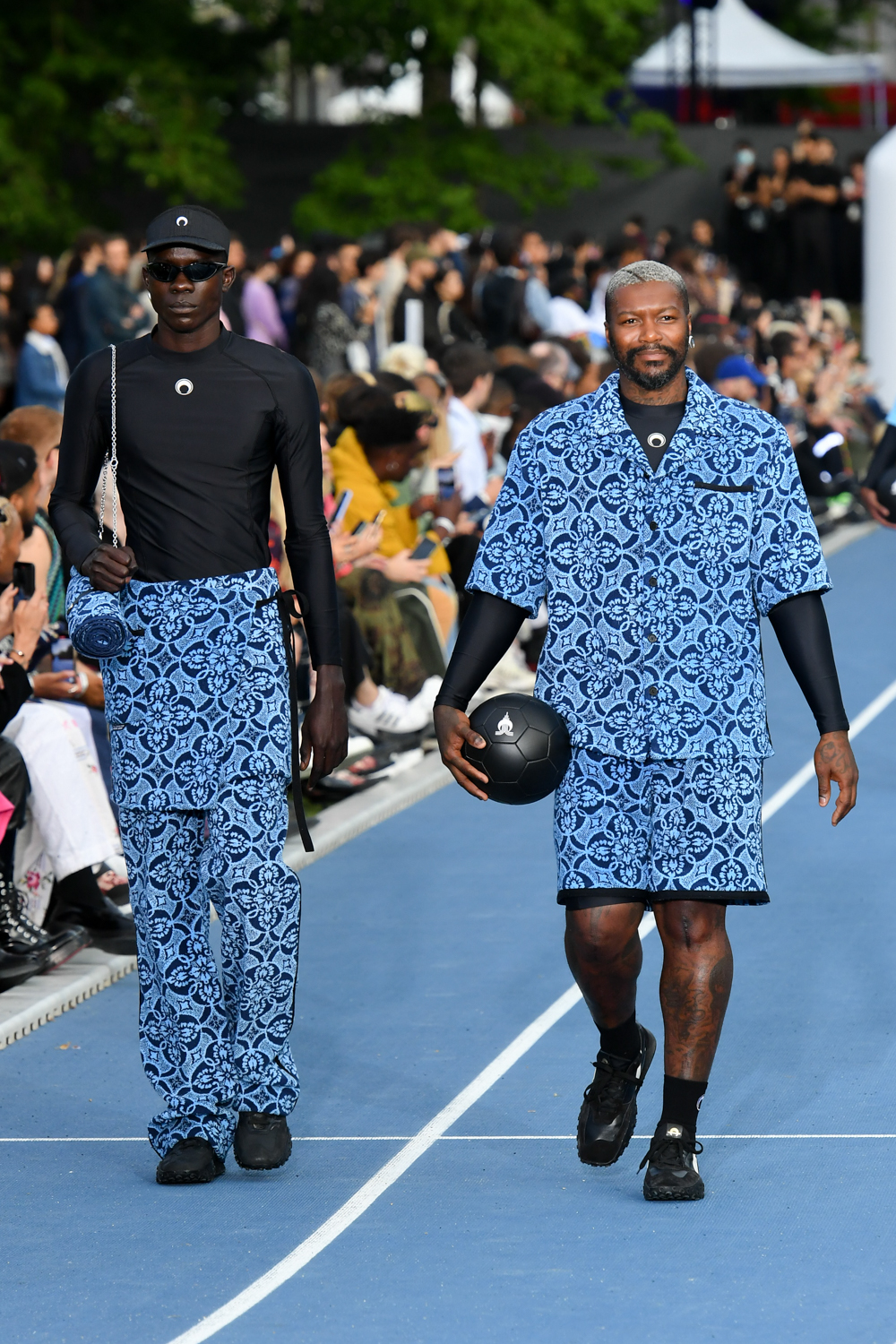 Upcycling, the defining characteristic of Serre's last several collections, made another strong return here, with patchwork denim, dresses crafted of found graphic tees, or leather jackets made from leftover cuttings offering further glimpses into the designer's waste-less utopia.
But the collection didn't seem to reveal an interest from Serre to continue pushing her creativity forward – not necessarily a problem, but for a designer so associated with futurism and envisioning a new world and what its fashion may be, the retreading of old ground may not have met expectations. The collection felt a bit like a best-of compilation, with a sportswear capsule thrown in for good measure.
It's certainly too soon to say that Marine Serre is slowing down, and after an thoroughly impressive half-decade of work from the young designer, she's more than earned a bit of time to rest on her laurels. Subtly remixing covetable cult pieces while showing a willingness to push into different sartorial genres, the collection may be cleansing the palette for a new chapter. We're excited to see it.
---