Marni opens the doors of the new Milan flagship store at via Montenapoleone 26, at the very heart of Milan's high-end shopping district, during Salone del Mobile. Marking the introduction of a new approach to store design and readdressing the traditional interpretation of retail shopping, the boutique engages visitors in a sensorial path that allows for discovery, pleasure and culture.
Developed by Creative Director Francesco Risso together with the in-house architecture team at Marni, the boutique is conceived as a creative hub where fashion design, interior design and creativity converge.
The space relies on a rigorous vocabulary of unremitting architectural elements, setting the tone and defining the frame. All-over carpeted floors are juxtaposed with reflective walls clad in beveled silver mirror ceramic tiles, creating a contrast between solidity and refraction, between the imposing presence of color and the elusive immateriality of a mirror.
While the mirroring effect is obsessively perpetrated, creating an engaging system of visual multiplications, color takes a new direction here, appearing as an unremitting, sharp sign. In a resolute departure from past projects, an emblematic shade of ultra-marine blue is introduced as the only chromatic accent, emphasizing the interplay of clarity and boldness.
This cartesian rigor of square angles and tile-coated surfaces expands onto the ceilings, punctuated with led-neon bars and silver spotlights, contrasting with the sinuosity of MARNI's signature hanging rails and the vintage black modular round seats placed around the store.
The modular layout presents, at its core, a fascinating, disruptive element: a "vessel for creativity", a stand-alone installation not necessarily devoted to retail. Intersected across the three levels and accessible from the second floor, this surprising incubator, designed by The Wilson Brothers and Brinkworth in close dialogue with Francesco Risso, appears from the outside like a mobile home and will periodically be offered to different talents as a creative studio.
Through the introduction of this new store concept, MARNI highlights the will to redefine the luxury shopping experience, reaffirming the brand as a creative playground holding a constant dialogue with art.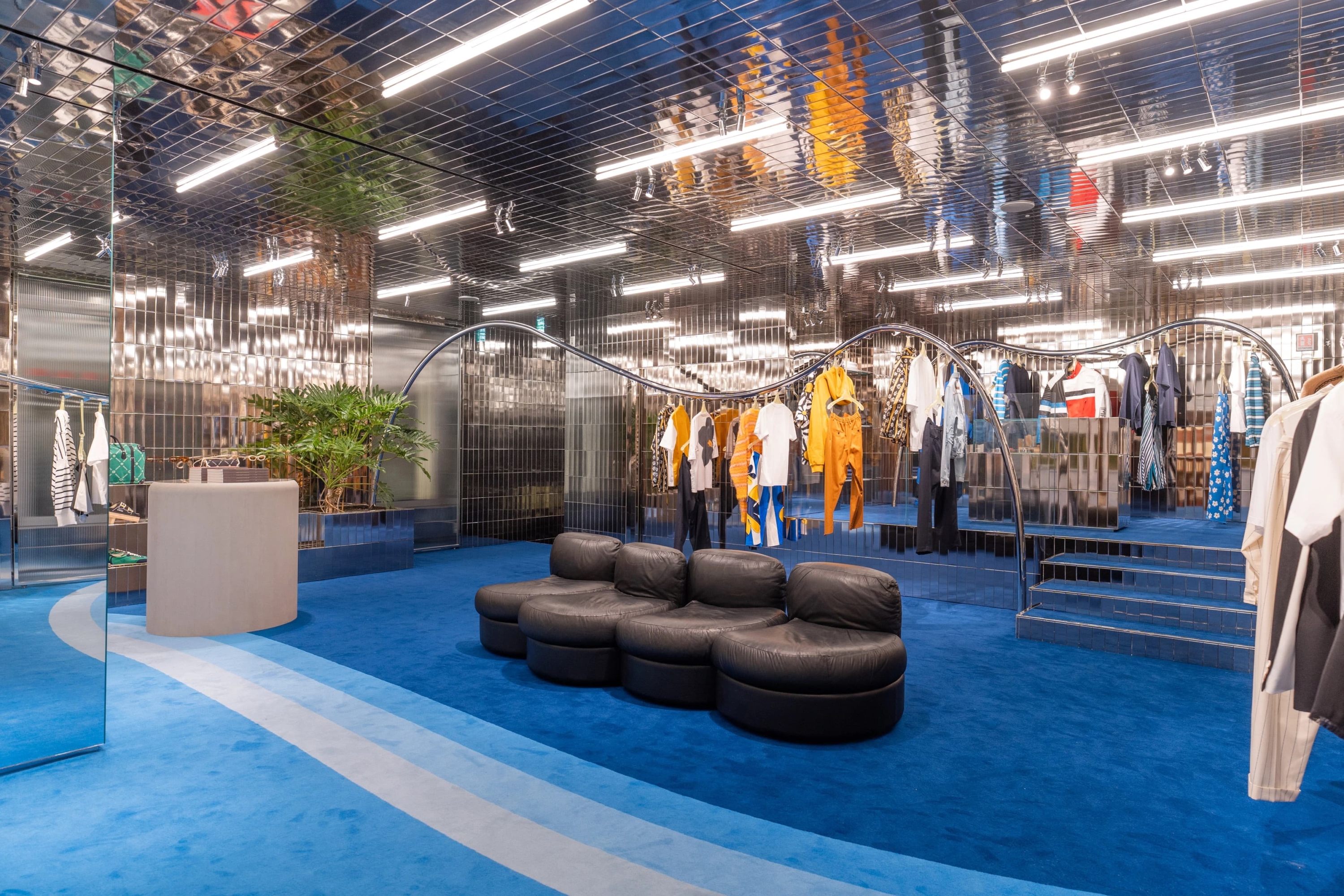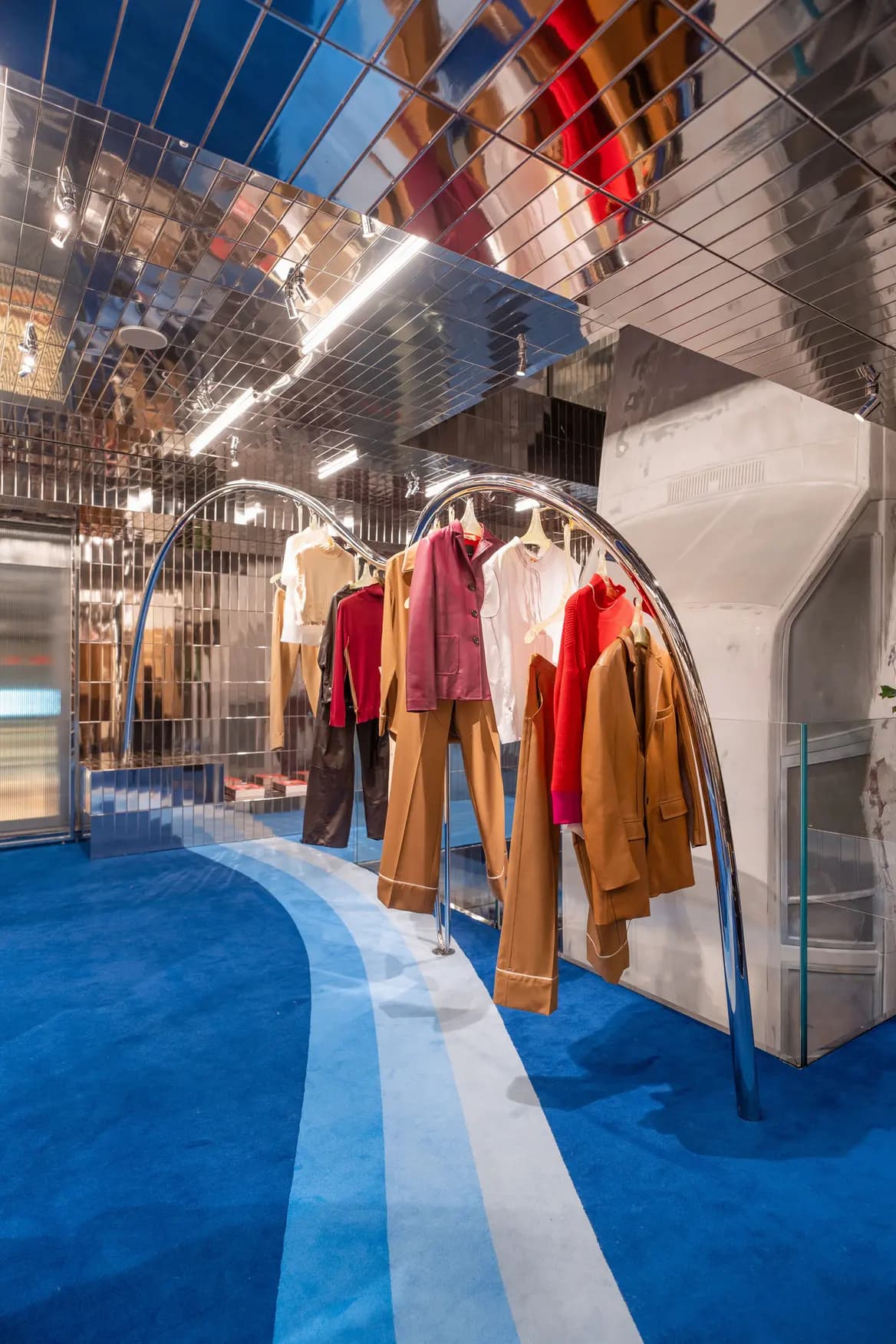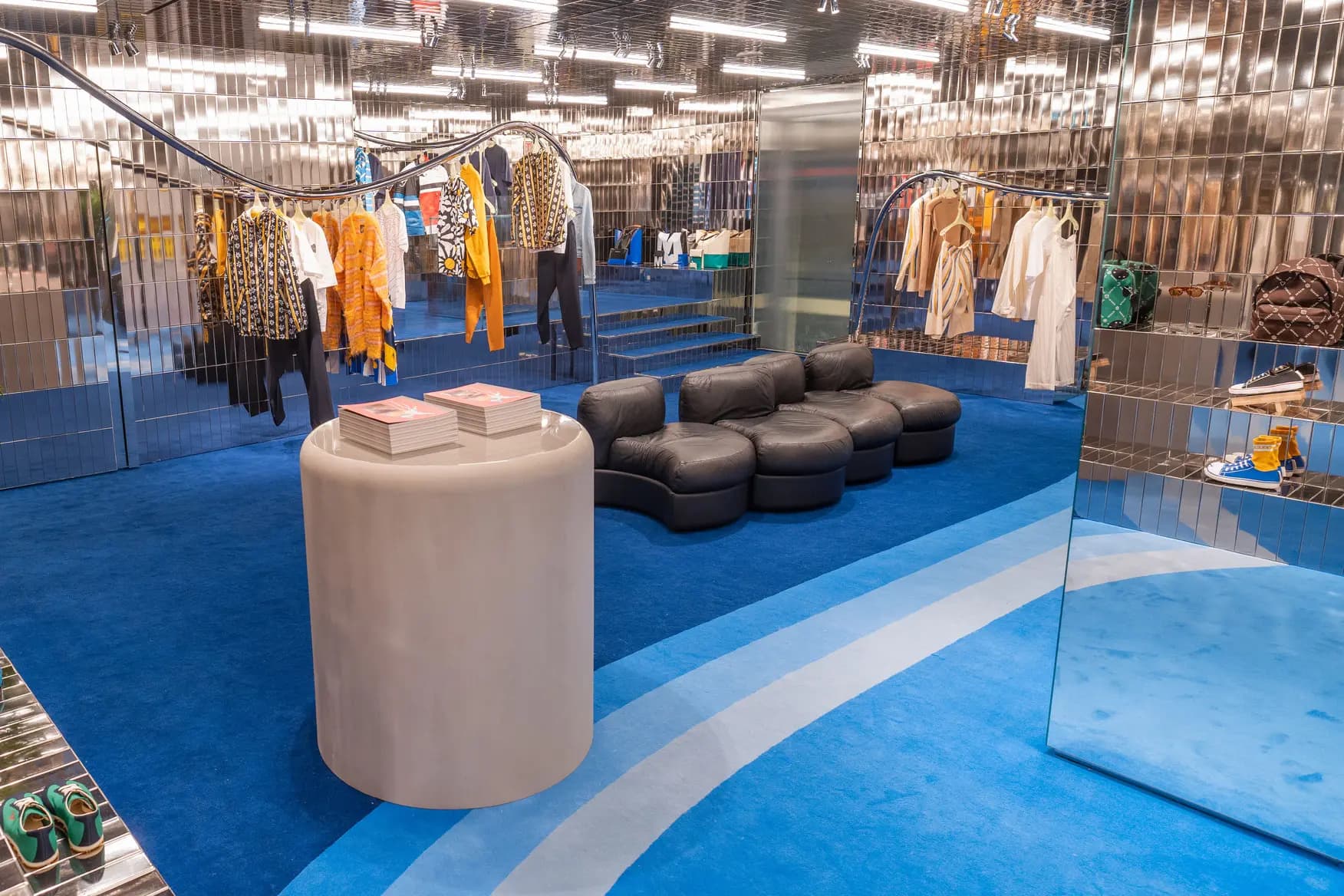 Milan,
Via Montenapoleone 26
---