---
Creative Director Francesco Risso enlisted Paris-based art photographer Boris Camaca for Marni's most recent ad campaign, a portrait of a lady wandering expressionless through landscapes that vacillate between the familiar and otherworldly, producing the effect of a dreamy phantasmagoria. With refreshingly off-kilter color combinations, a barely-there narrative stands up to repeated viewing because both Risso and Camaca have a discerning knack for visual distillations of the unexpected.
With that said, there is a marked difference between the campaign's photography and film accompaniment. The story in the photography seems rather cut and dry, showing a blank-faced young woman in eclectic, vaguely Baroque interiors and then venturing forth on a tour of the sea and the fairy-tale-like countryside. The film adds in layers and textures and mystery; why is she at the beach with a purple wig askew? What is she searching for on the windy rocky shores? Is the grainy lavender visage at the end our heroine, or perhaps the ghostly image of a great-grandmother long since passed?
Quirky and evocative, the film gives just enough to suggest a story and let the viewer fill in the blanks. In less skilled hands this approach could easily fall flat. However, Francesco Risso and Boris Camaca pull it off due to an uncanny eye for embracing the eccentric and transmogrifying it into visual poetry.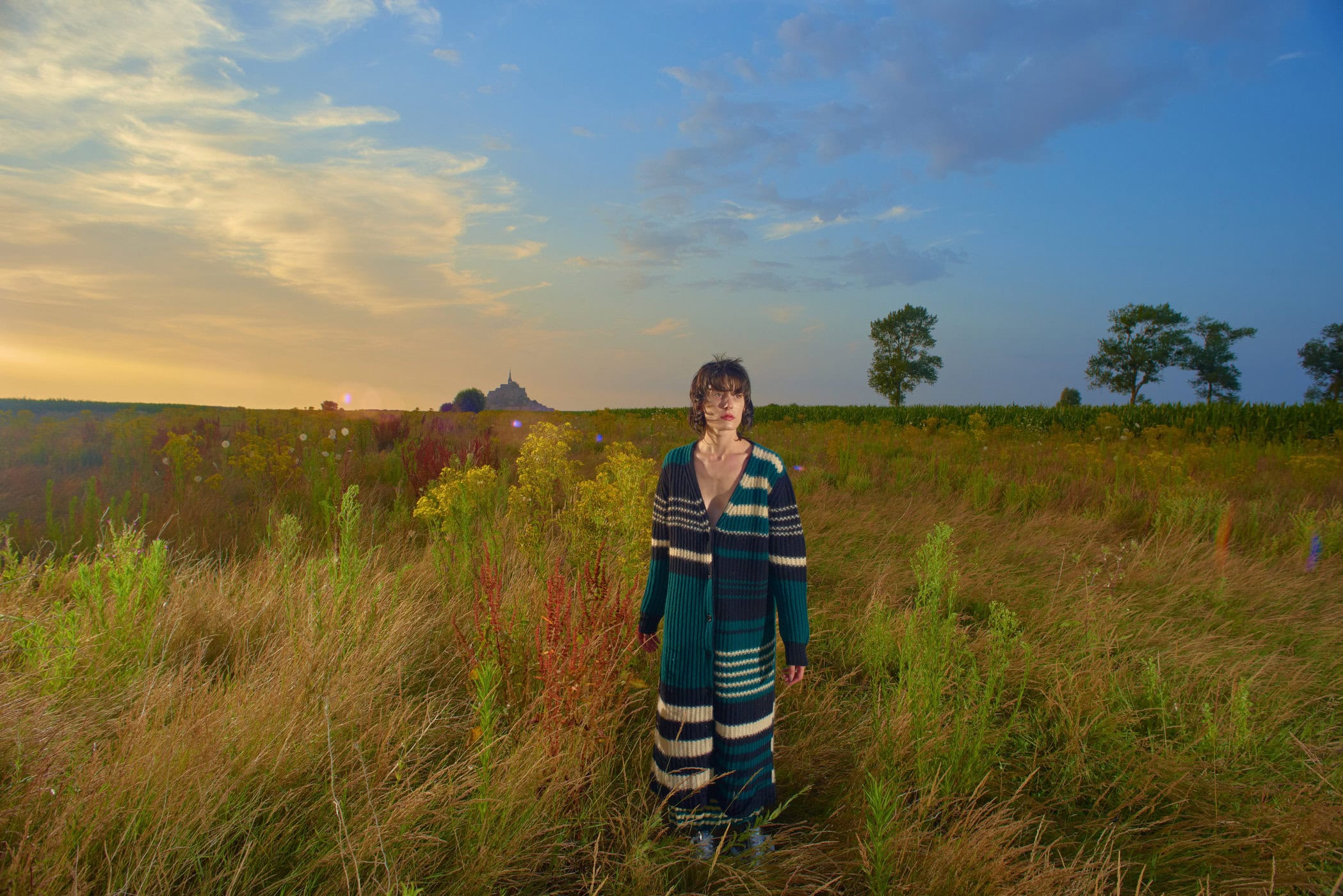 Marni Creative Director | Francesco Risso
Photographer | Boris Camaca

---