---
Review of Max Mara Fall 2021 Fashion Show
Building And Owning A Powerful Signature In Seven Decades
By Long Nguyen
Ian Griffiths, the creative director at Max Mara who has worked for the Italian fashion house since 1987, is not the designer to look backward. For Max Mara's big seventieth anniversary celebration, the designer place the brand's history front and center with his great fall show taped at the Triennale presented digitally from Milano.
Instead, Griffiths showed a great selection of wardrobe staples with a signature lineup of Max Mara's fashion territory while looking at the kind of clothes with a bit of freedom and movements in the looser silhouette that permeates throughout this fall show.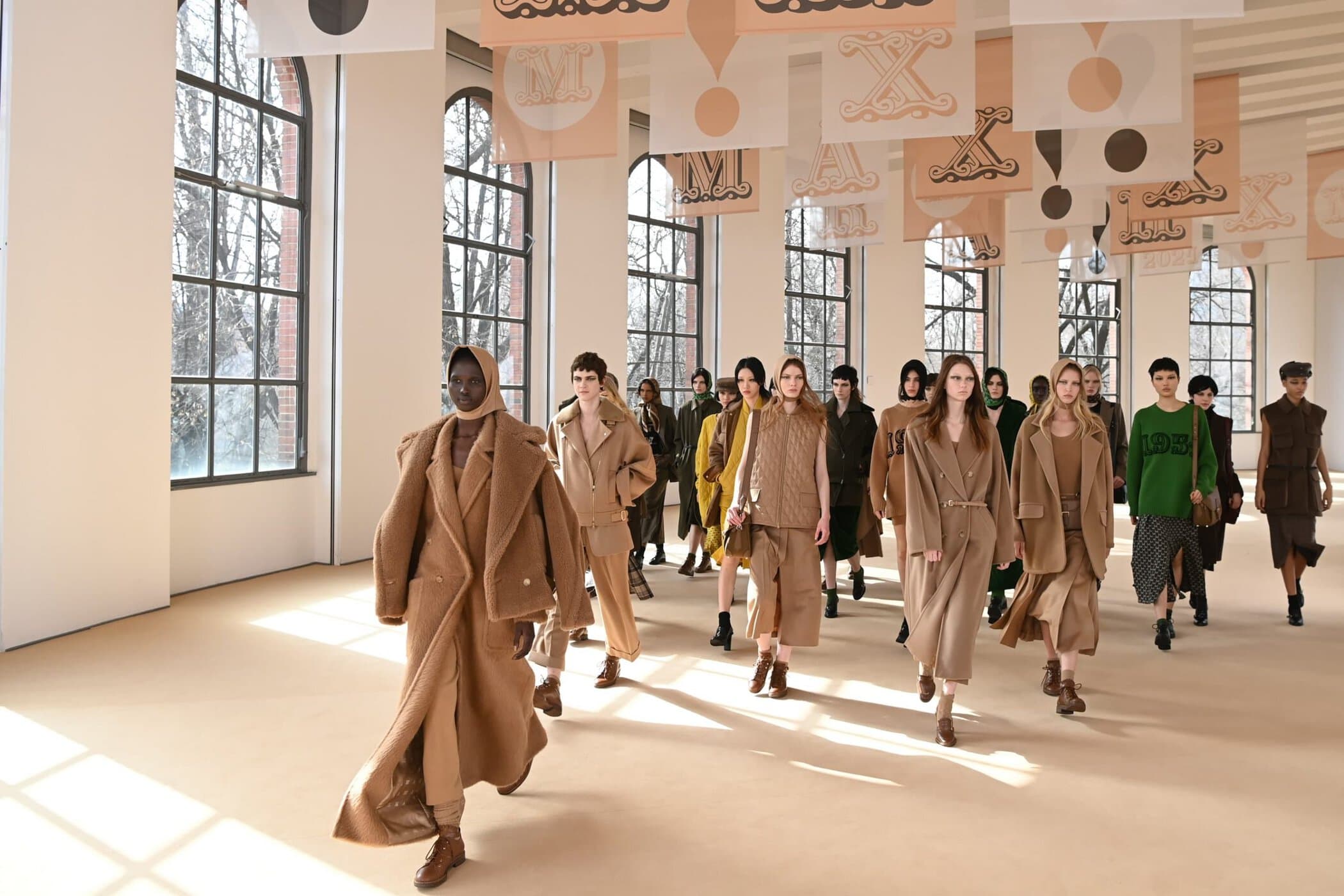 Achille Maramotti founded Max Mara in 1951 with the express intention of making the kind of clothes especially for a segment of the Italian population ignored at the time – the wives of local notaries and doctors.
As the post-war economy transformed, these wives and other women flocked to the workforce and eventually became company executives, managers, and business owners in their own right. Along this road of economic and social revolution was women's power to choose their fashion and the kinds of brands that paid attention to them.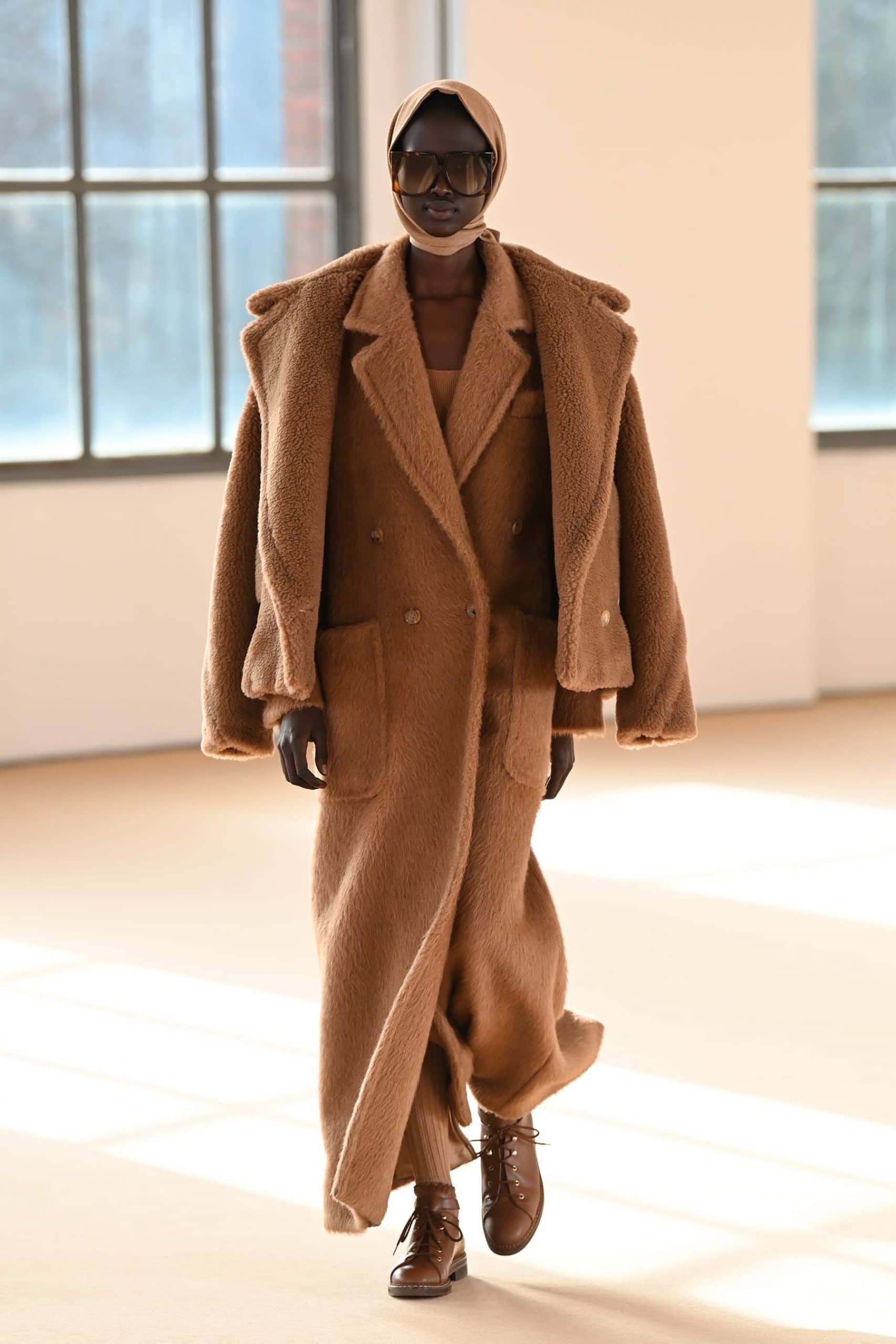 Unlike designer houses like Yves Saint Laurent in the limelight with his tuxedo and gabardine pantsuits and his safaris, utilitarian jackets making headlines beyond mere fashion new, Max Mara grew quietly. Max Mara company expanded into a giant within the Italian fashion sector. Quietly, the brand became the fashion choice for so many women locally then globally to espouse just a simple notion. Beautifully crafted clothes that don't make them stand out against the crowd and clothes eventually became a coming-of-age status symbol for young women growing into professional life.
This seventieth-anniversary fall collection show demonstrates why Max Mara has been a brand with such deep roots in fashion consciousness.
The parade of these boxy shapes wool camel overcoats mixed with very boxy camel biker jackets that can wear over another double breast long coat that opened the show is the brand's enduring strength.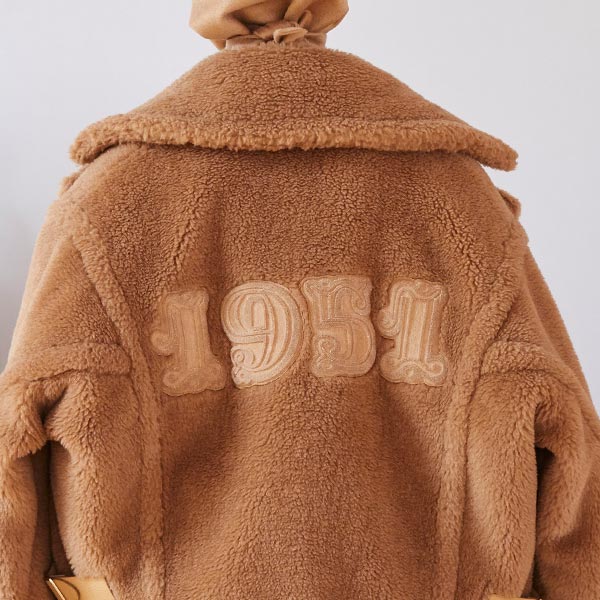 Even the cozy cashmere sweaters paired with short skirt slouchy skirt suits or the loose single breast pantsuit instantly recognize Max Mara's fashion style.
Griffiths imbued these signatures, particularly the house's ownership of the camel coat, with a touch of English style with the idea that the clothes are for both town and country, farm or horse racing, and now also perhaps around the house or apartments.
The olive vest with a long side pleats skirt, the wool plaid coat, and the wool utilitarian-military coat are the house's robust outerwear offerings for next fall, made with references to equestrian and hunting life in the English countryside. But an oversized patch pocket sleeveless coat fills a bit of the fashion quotient but subtly.
By not rendering a retrospective anniversary show, Griffiths pays homage to the Max Mara house codes, even in a more forceful approach, by merely making new clothes representing the Max Mara colors and silhouettes.
---