Review of Max Mara Fall 2023 Ad Campaign by Creative Director Magnus Berger with Photographer Ethan James Green with models Imaan Hammam and Karolina Spakowski
Max Mara celebrates a modern classic with its new Fall 2023 campaign by photographer Ethan James Green.
The Fall 2023 season marks the tenth anniversary of the Teddy coat, which has since become one of the brand's most recognizable signature pieces during the longstanding tenure of creative director Ian Griffiths.
The campaign accordingly puts this icon front and center, drawing out its luxurious sense of soft voluminousness. Green's timeless portraits similarly emphasize the brand's sophisticated ability to evade passing trends, instead consistently delivering a design aesthetic that feels always relevant yet classic. The decision to shoot models Imaan Hammam and Karolina Spakowski as a pair across the campaign imagery nicely rounds out the compositional depth while suggesting connection and duality.
Elegant, practical, and quietly sophisticated, the campaign is classic Max Mara.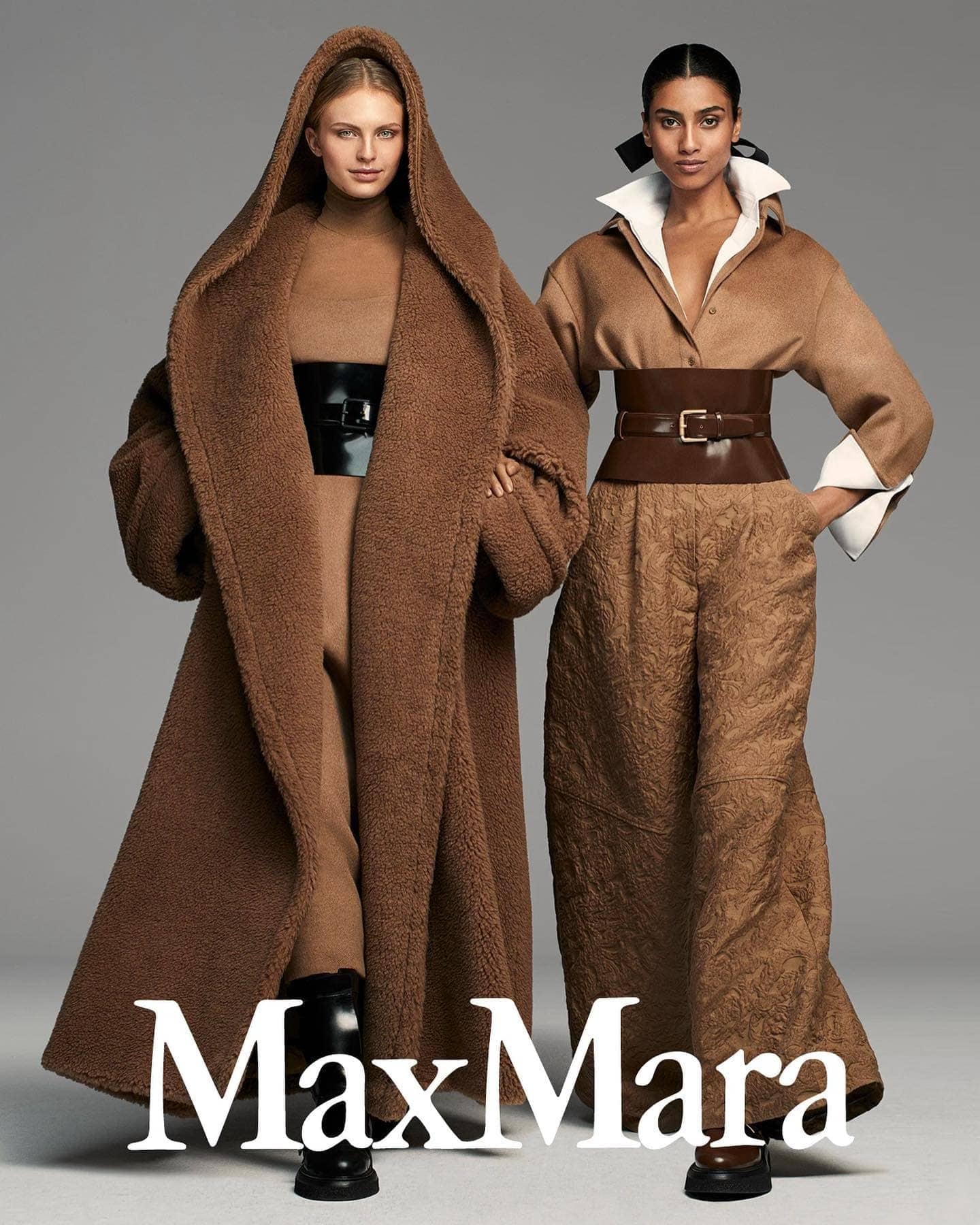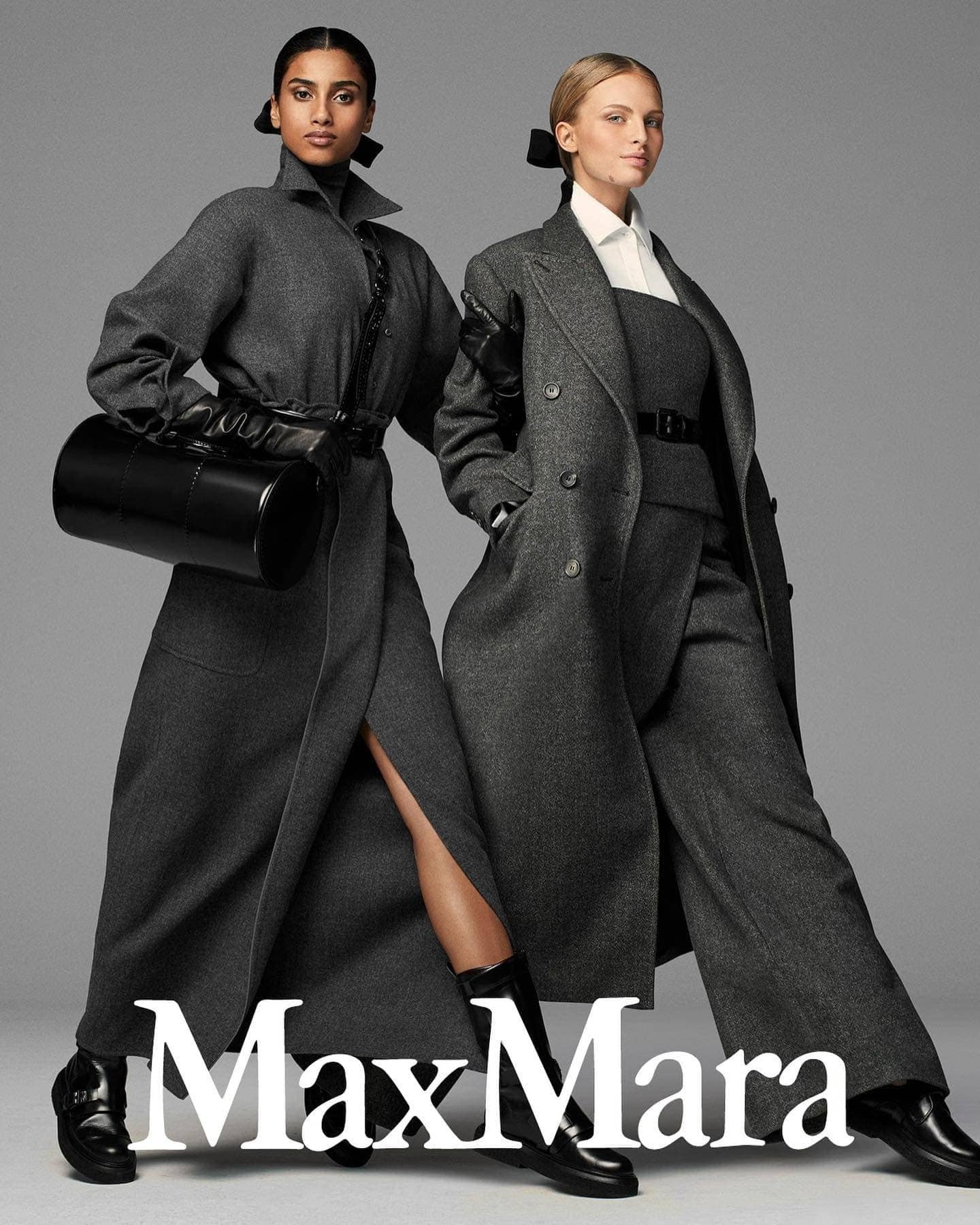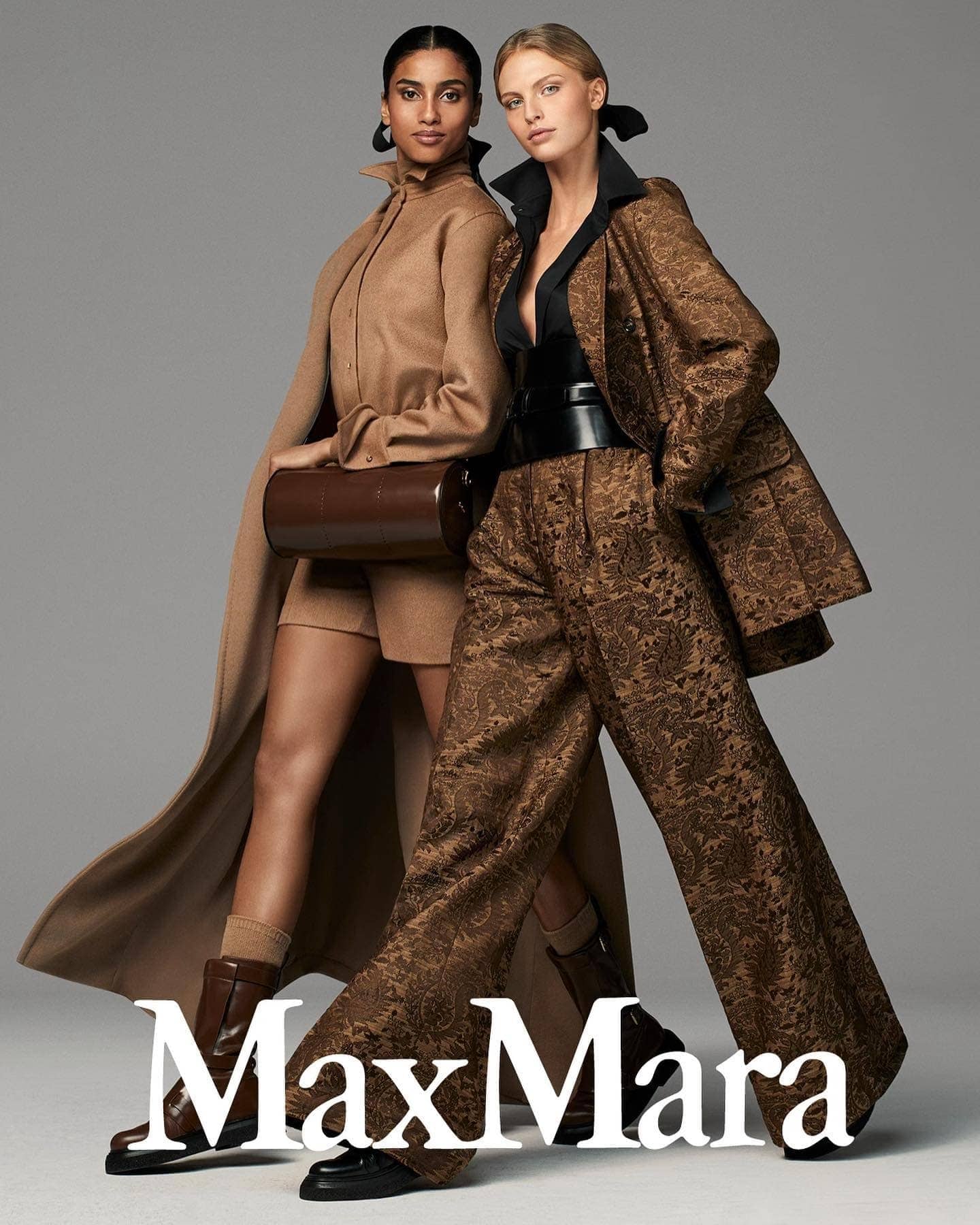 Max Mara Creative Director | Ian Griffiths
Creative Director | Magnus Berger
Photographer | Ethan James Green
Models | Imaan Hammam and Karolina Spakowski
Stylist | Tonne Goodman
Hair | Lucas Wilson
Makeup | Mark Carrasquillo
---