Max Mara opened its new flagship store in Tokyo on 19th November 2022. Designed by Andrea Tognon Architecture, it's the second store in the luxury area of Omotesando and Aoyama.
With a surface of 400 square meters, the tower perfectly embodies the city's ever-evolving fight against gravity.
The streamlined structure soars toward the sky like an imposing pagoda, upholding pergola-like floor slabs clad in brushed metal with a cloudy finish, blending into the sky. Looking up to the tower, the optically slanted shape of black ceilings gracefully ending in curved and concave corners provide a sense of depth and space.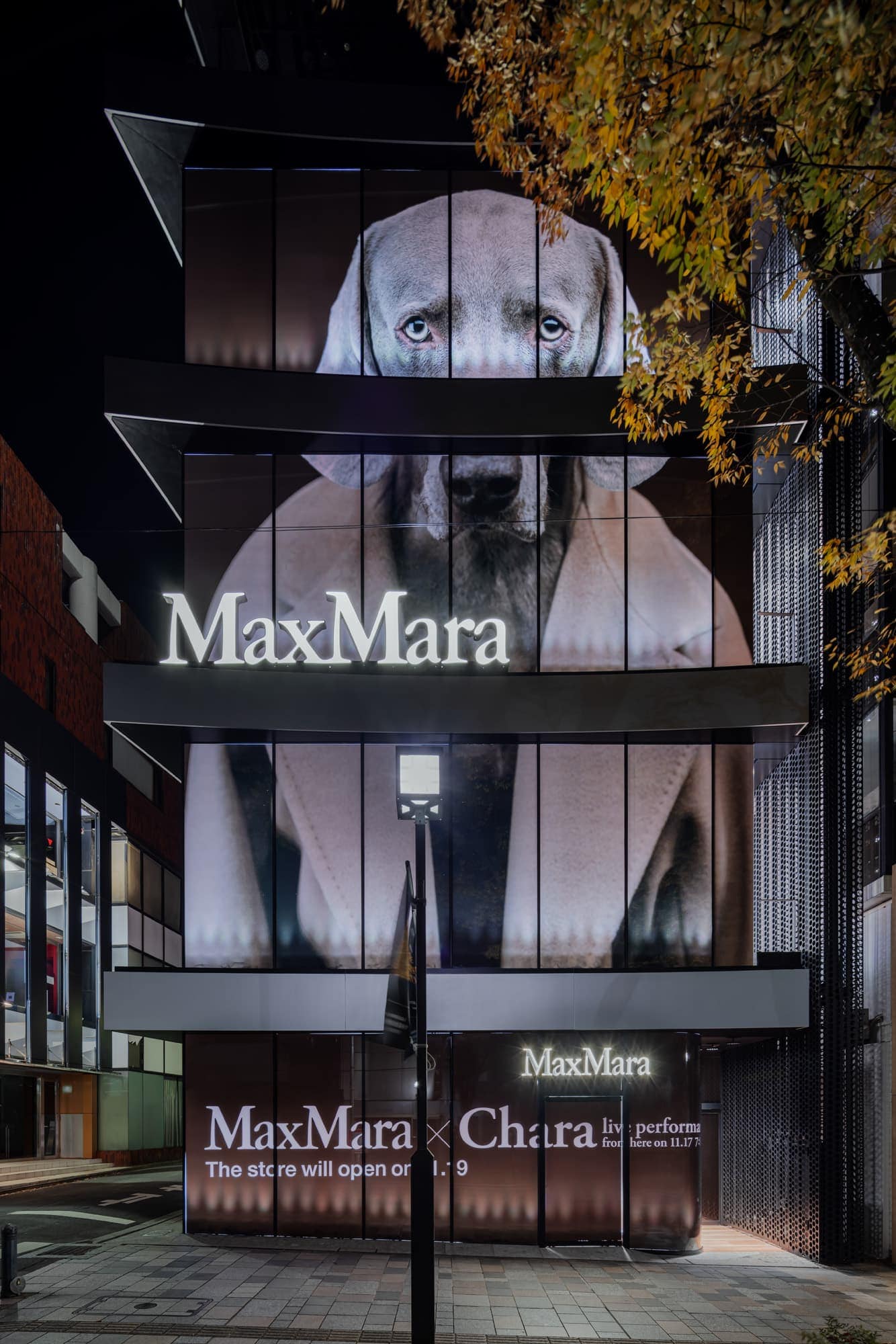 The interior design features embrace a lightness and a contemporary allure. Flooring in red travertine recalling italianism and monumental architecture with cement and carpet carefully laid out in alternating geometric patterns, create surfaces rich in contrast, warm and welcoming.
The rhythm of the perforated metal sheets is repeated in the lighting installation which can be dimmed and directed to adapt to any configuration of the space, transforming it moment by moment.
The interior metal staircase, mirrors and reflective surfaces create an unusual play of light and reflections, blurring the borders between the building and its exterior. In this constant dialogue between the inside and the outside, the terraces become podiums where art converses with the city of Tokyo.
A dynamic space, designed to host product focuses, which evolves constantly, providing a new engaging shopping experience.
Location
Jingumae, Shibuya-ku 5-2-5, Tokyo, 150-0001, Tokyo, Japan
---