---
Review of Max Mara Resort 2023 Fashion Show
Love in Lisbon
By Mark Wittmer
Max Mara explores Lisbon, Portugal and its cultural legacy of poetry and empowerment for the brand's Resort 2023 collection.
Creative director Ian Griffiths impressively balances his broad passions for cultural research and the intricacies of craft with a knowing focus on the heritage and positioning of his brand. This combination makes for resort collections that feel rich and faithful in their celebrations of locales and cultures while remaining unmistakably Max Mara.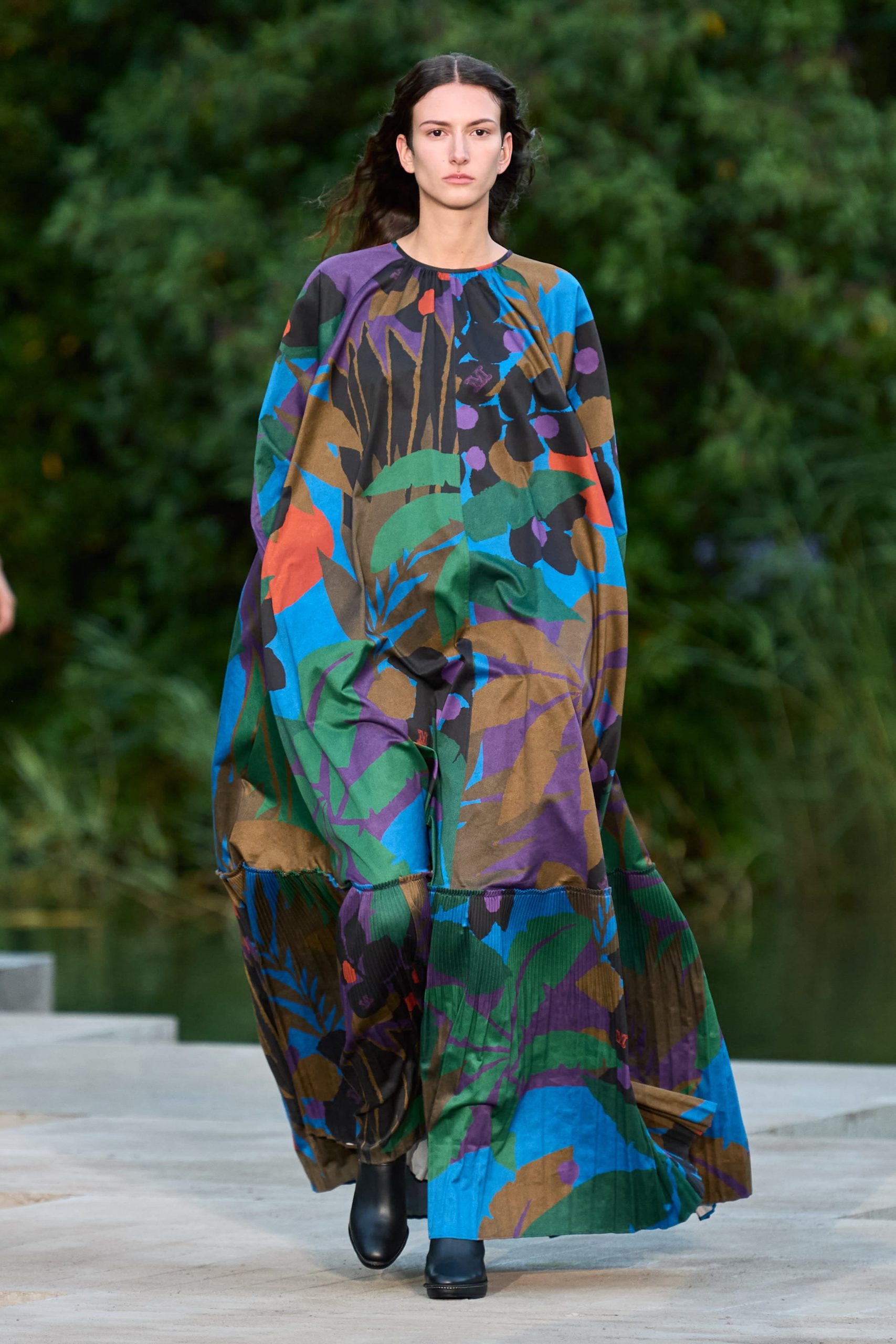 This celebration felt particularly powerful in today's presentation, which was staged at Lisbon's Calouste Gulbenkian Foundation – considered one of the world's most important private art collections, boasting global gems beginning in Ancient Egypt and running up to the early 20th century – where models swept through a lush garden offset by the museum's brutalist structure.
The collection's touchstone conceptual inspiration is the life and work of Portuguese writer, poet, and social activist Natália Correia, reviving her spirit and celebrating her contribution to Portuguese artistic, cultural, and political life during the eventful mid-20th century. Though she enjoyed a spot at the heart of Lisbon's intellectual and artistic society, Correia was often transgressive, particularly in the idiosyncratic feminist ideology she developed: through her commentary on erotic and satiric poetry, she argued for her vision of femininity that was sensual and passionate, an outré idea when the authorities ostensibly involved in the movement were focused on moving away from the body and sexuality and asserting that women can be just as business-like and soberly intellectual, can participate in bourgeois society just as effectively as their male counterparts. Speaking to The Impression before the show, Griffiths says, "In Natália Correia I discovered a muse for the collection that, if she hadn't existed, I couldn't have made her up – there couldn't have been a woman who was more suited to a place in the Max Mara pantheon of muses and heroines.
"She is the perfect inspiration for Max Mara to explore its sexier side because of her intelligence and because of her level of culture and creativity."

– Ian Griffiths, Max Mara Creative Director
Like Correia, Max Mara sets out here to embody a womanhood that is both, on the one hand effective and strong, and passionate, sensitive, and sensual on the other (two sides that are often considered opposite, but certainly are not inherently so). This mood is developed across the collection via curvier, voluptuous silhouettes. Gowns are ready for dancing at lively soirées, each sophisticatedly accompanied by a trademark MM coat. Intellectual, over-the-knee sexiness lives in pencil skirts, a signature style of Correia. Creating a sense of unconstrained empowerment through give and yield that allow the body to exist naturally instead of restricting it, newly refined stretch and jersey fabrics form a central component.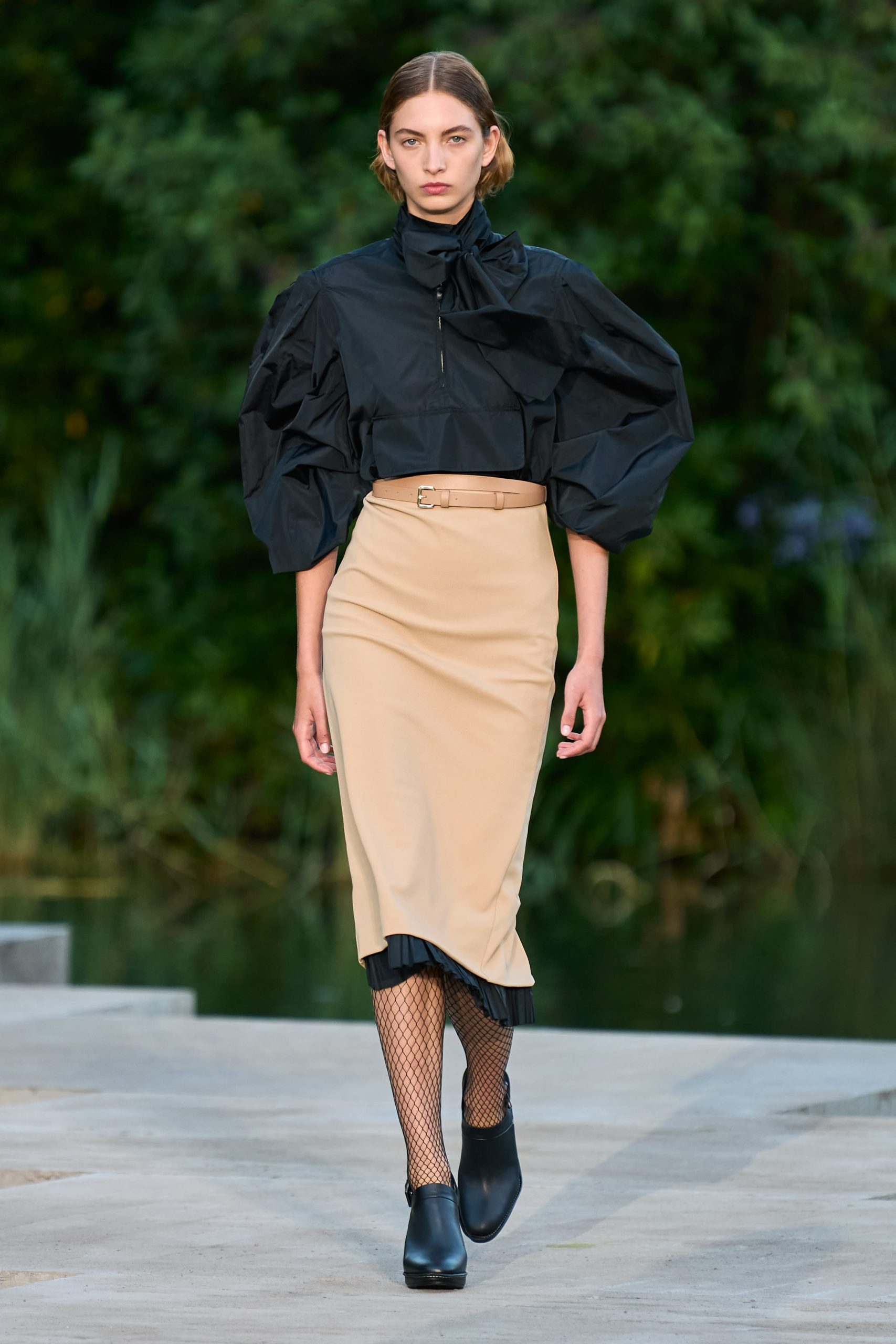 Another heroine of Portuguese culture and an artistic figure admired by Correia, Amália Rodrigues – the queen of fado, a musical genre developed in Lisbon in the 17th century that remains popular and influential today – forms a further inspirational persona for the collection. Stage photographs reveal her fondness for plissé, and the collection deploys pleated silk taffeta to provide dramatic texture and dimension as sun-ray flare skirts or floor-sweeping hems.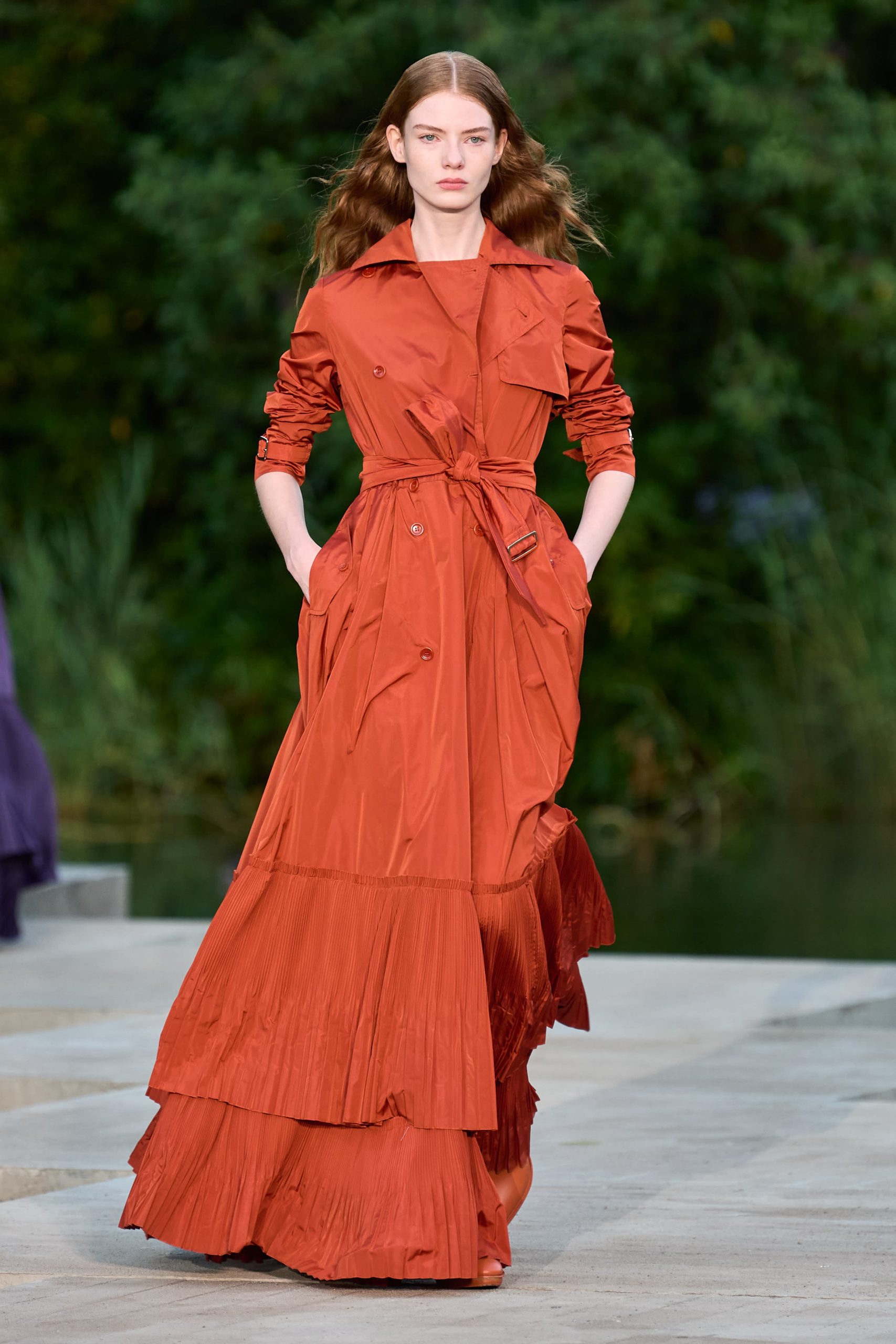 Balancing the high-society drama of his heroines, Griffiths looked also to a sort of popular poetry, collaborating with local artisans to infuse the romantic tradition and craft of lenços de namorados do Ninho into the collection. Young women would embroider these "handkerchiefs of love" with tender messages, as well as hearts, flowers, ribbons, and birds, symbolizing the passion they felt for the object of their heart's desire. While it may in one sense feel like a bit of a departure from the rest of the collection, the featuring of this embroidery as a panel on a T-shirt forms a sort of ode to the truth that poetry belongs to everyone, presenting it here in a culturally specific, folk-art form.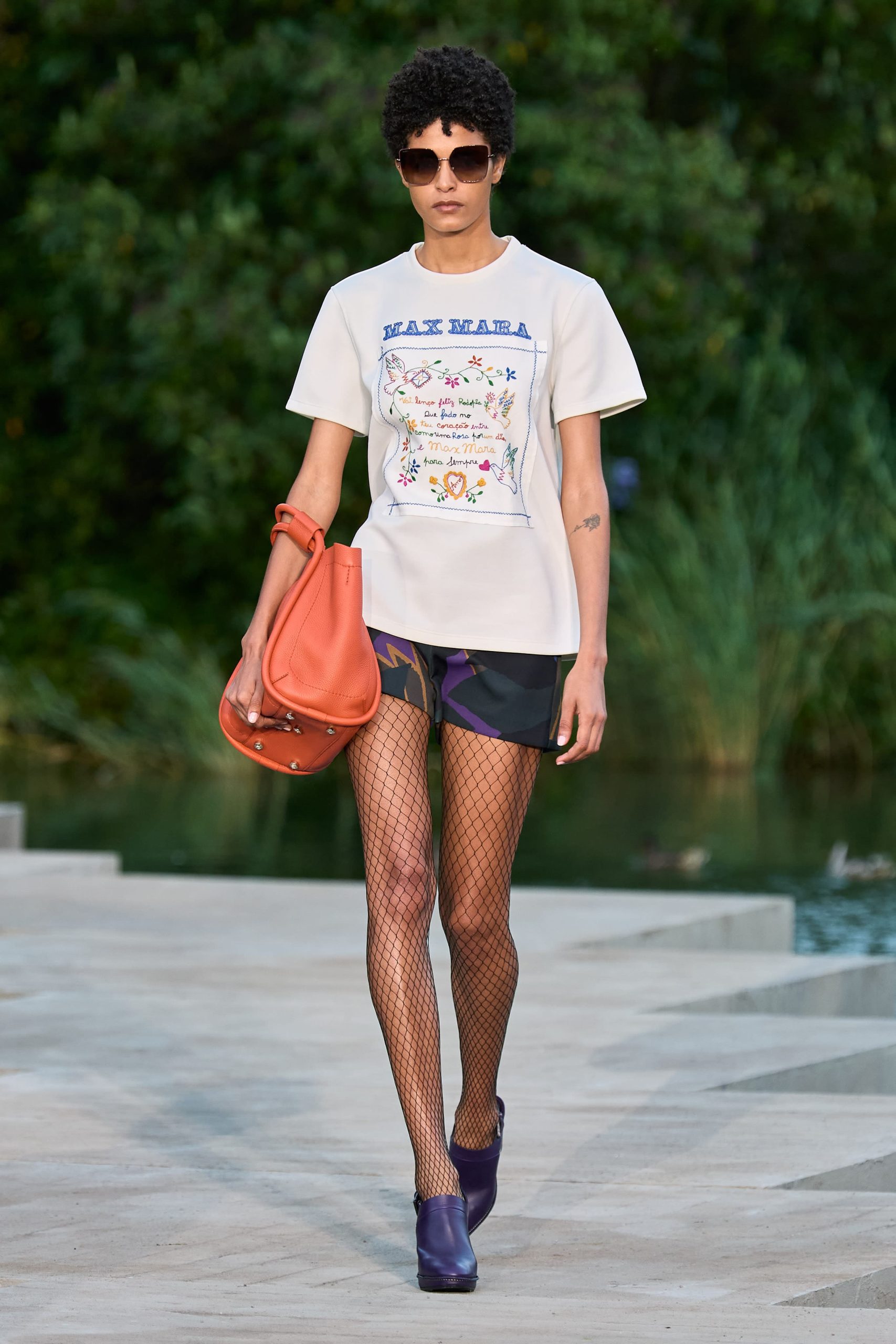 It would only work if we were working with local artisans. If we'd taken the idea and made it somewhere else, it would be stealing from Portuguese culture. We wanted to celebrate Portuguese culture by tapping into that idea.

– Ian Griffiths
It's a humble way to genuinely express the cultural admiration and celebration behind this body of work. Synthesizing culture and craft through a classic Max Mara lens of intelligence and precision, the collection forms an ode to the values of freedom and creative expression that Correia and Rodrigues embodied, and that lives on in their work and in the hearts of people everywhere.
---