---
Review of Max Mara Spring 2023 Fashion Show
Max Mara's Natural Woman Reinvents Riviera Style
By Angela Baidoo
There is something in (and about) the water this season that is inspiring an ease reminiscent of a thousand summers spent along the coast, and next summer Ian Griffiths Max Mara intends to take us on an odyssey of escapism.  A genuine cultural archaeologist, Griffiths often deep dives into a wide range of subjects to inform his work – last season it was social activist and poet Natália Correia – this season his point of reference was a popular series of photographs taken by Jacques-Henri Lartigue of his 'silent muse' and lover Renée Perle which epitomised French coastal style.
On sun-soaked beaches, masterpieces were conceived, manifestos thrashed out and a timeless look forged: Riviera style

Ian Griffiths, Max Mara
The silhouettes that this collection will be remembered for, are the almost bulbous volume pants. Because where many a designer would go for more lightweight fabrics to aid movement for the wearer, Griffiths opted for more crafted humble textures which formed a sort of architectural scaffolding around the models. Oversized trenches tapered in by belts, boxy leather shells with gauntlet cuff details that also appeared on a maxi shirt dress, and the brands iconic tailored 101801 coat all carried an ease that chimes in with the designer's inspiration for summer – The French Riviera.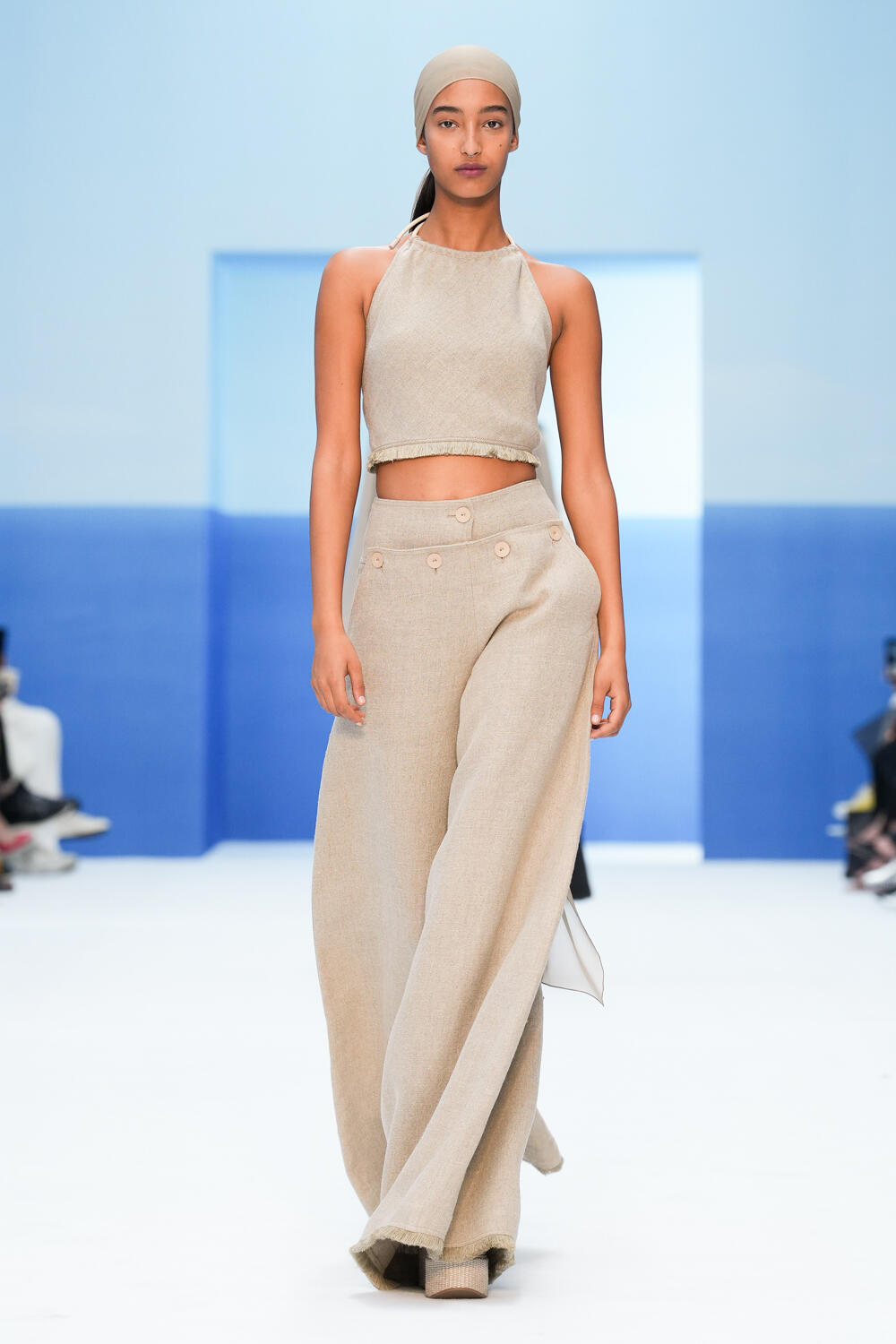 The use of mid-weight natural fabrics throughout the collection gave this season its modernity. Most notable were the burlap linens – whose form will surely mould over time and get better with age, taking on the unique character of each wearers shape. The linens were also used for the XXL low-slung cross body bags – the new summer tote shape? – and is an opportunity for the brand to develop these accessories as part of a range of environmentally sustainable pieces, being that according to show notes the material is both "unprocessed and undyed", and the silhouette embeds both functionality and timelessness.
A more youthful choice of fabrication were the washed cotton drill looks, in both 'Mediterranean blue' and pistachio offering a cleaner take on the denim-on-denim looks that have been popular of late. This casual alternative will work for the max Mara customer, but also serve to draw in a younger demographic constantly seeking out looks that will create impact on-screen.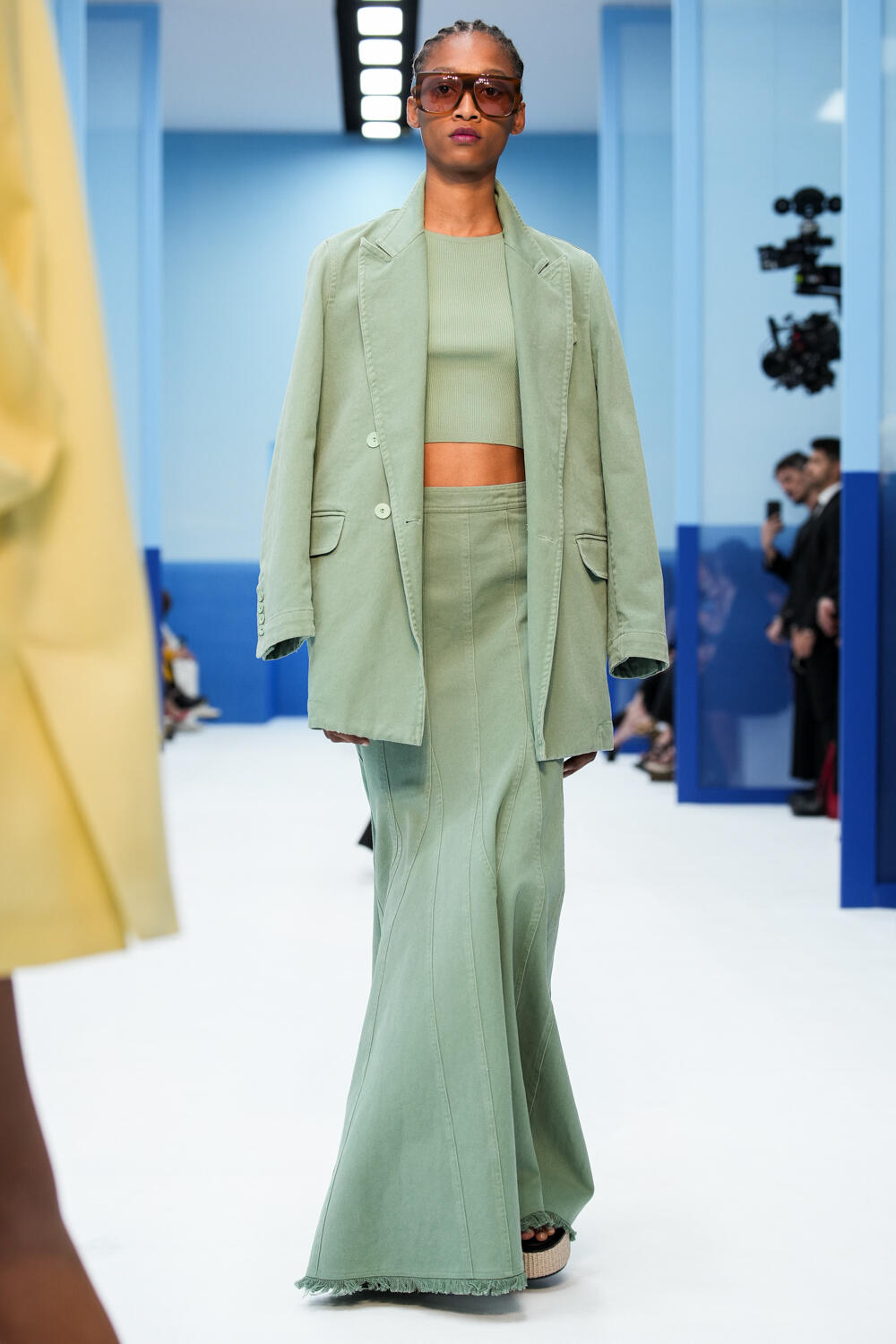 Known to embrace a neutral palette, it was no surprise that these tones were fluent throughout, but a mid-section break of ice cream shades – applied in that monochromatic way that the brand nails every season (often imitated, never duplicated) – was as refreshing as a sorbet on a hot summer's day. Buttery yellows, silvery blues, and pistachio greens were used on a succession of more 'casual' looks which will speak to the modern Max Mara woman. A relaxed bomber paired with a knitted crop top and wide legs runs parallel to the conversations being had about how to dress for work in a world that has moved towards a hybrid- style system – smart but not showy, sharp with a softness added around the edges.
At Max Mara each piece is designed not just to be worn, but to be lived in

Ian Griffiths, Max Mara
A special mention must go to the fishtail skirt silhouette, which will hopefully see a revival of the often-under-utilised shape – rarely ever used outside of the bridal and occasion gown sphere. Here we saw a top-to-toe linen look, where shirt and skirt fluidly melted into one and would be such a welcome departure if a stylist were to be brave enough to send it down an award show red carpet.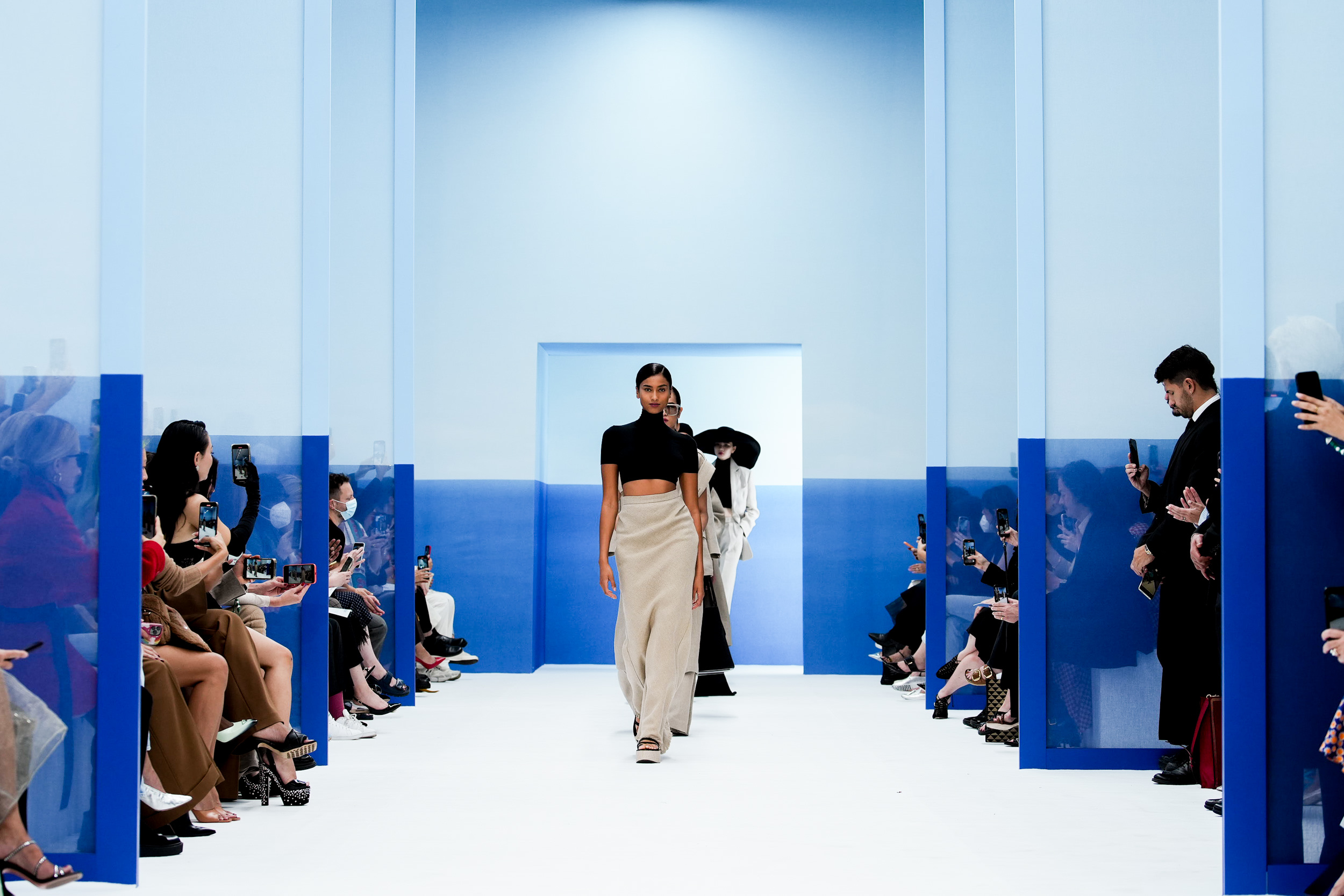 ---