Review of MCM Fall 2022 Ad Campaign by Creative Director Michael Michalsky with Photographer Dan Beleiu with models Ko Ga Young, Sculy Mejia, Leon Dame
by Aidel Townsley
MCM's Forward Motion campaign for Fall/Winter 22/23 features models Ko Ga Young, Sculy Mejia and Leon Dame, with photography by Dan Beleiu. Bulbous distortion and plastic color play off each other in fish-eye photographs of a black leather collection inspired by the brands relationship with motor sports.
Pops of silver, pink, and beige, add playfulness to the appraising looks and intimidating presence of the model's, decked in the black collection. Spherical and eon eyeshadow by makeup artist Vassilis Theotokis speaks to the popularity of HBO's Euphoria inspired makeup, which filters intense topics with a combination of identity expression and cheek.
Motorcycle competitions, a fast paced and physical experience of man's defiance of the laws of motion, creates an imposing culture that we are invited to look closer at. These daredevils of fashion might be more energetic and cheerful then the seriousness of their sport conveys. Forward Motion combines the centripetal force of a racing turn with the bubblegum popped in the face of toxic masculinity values.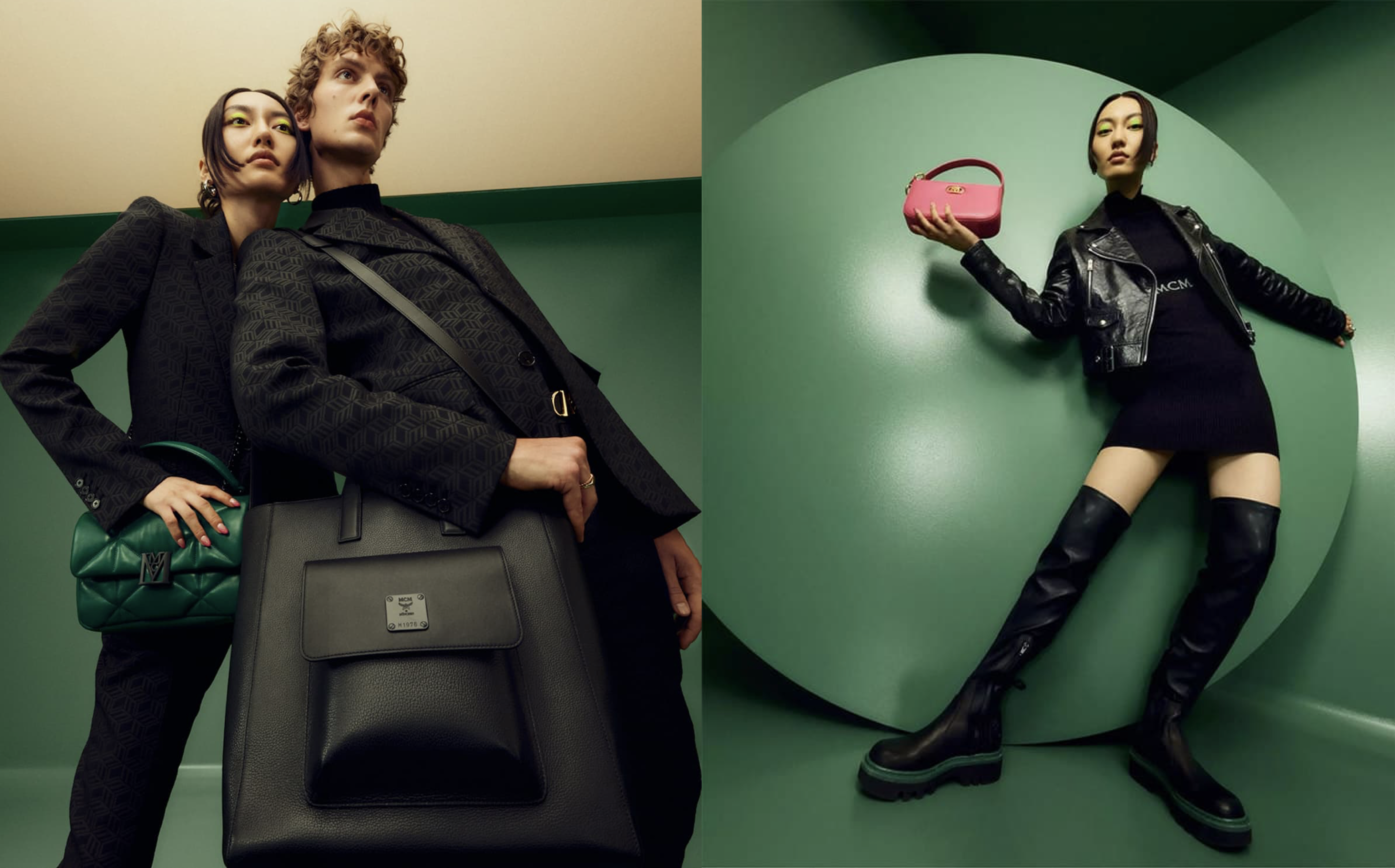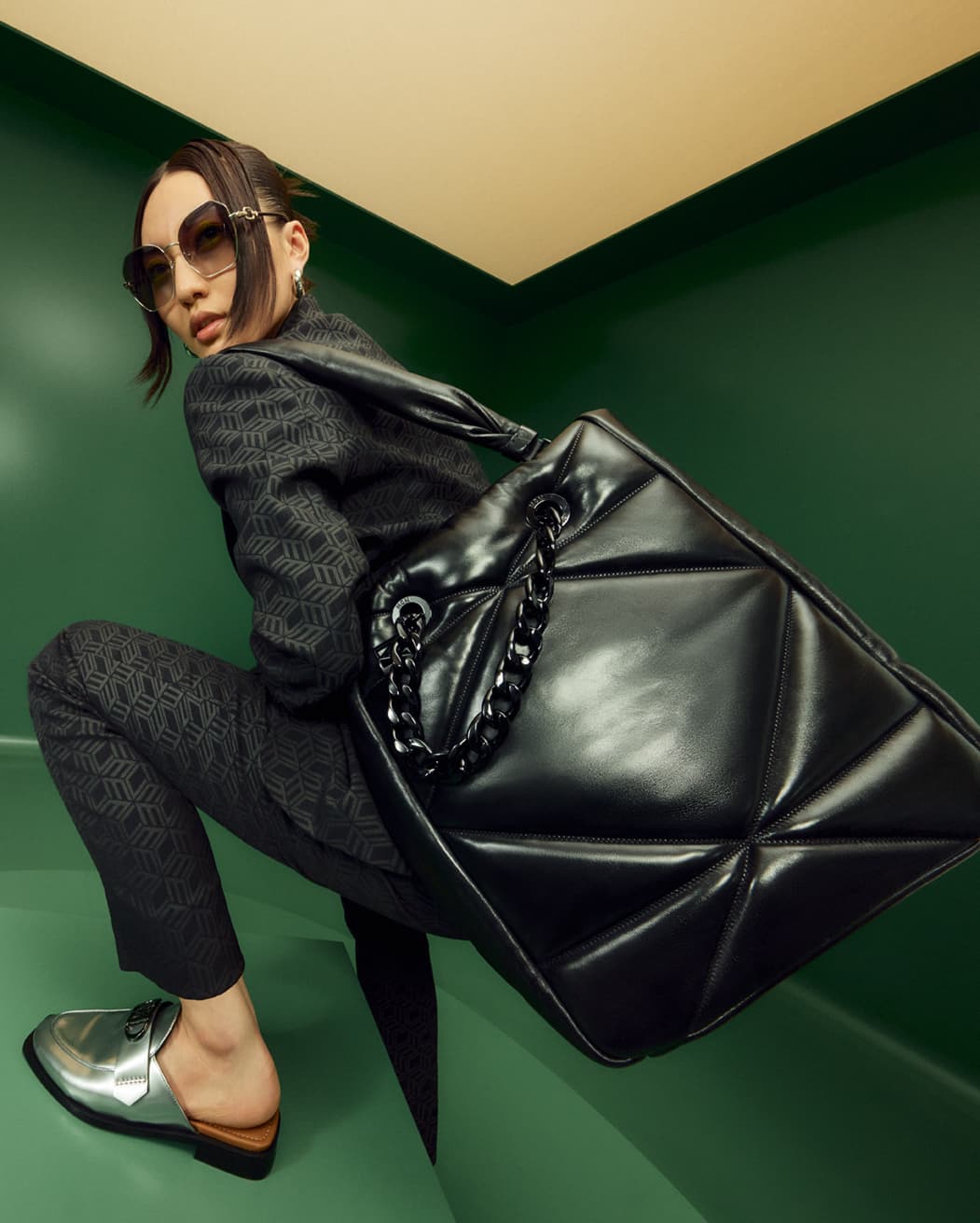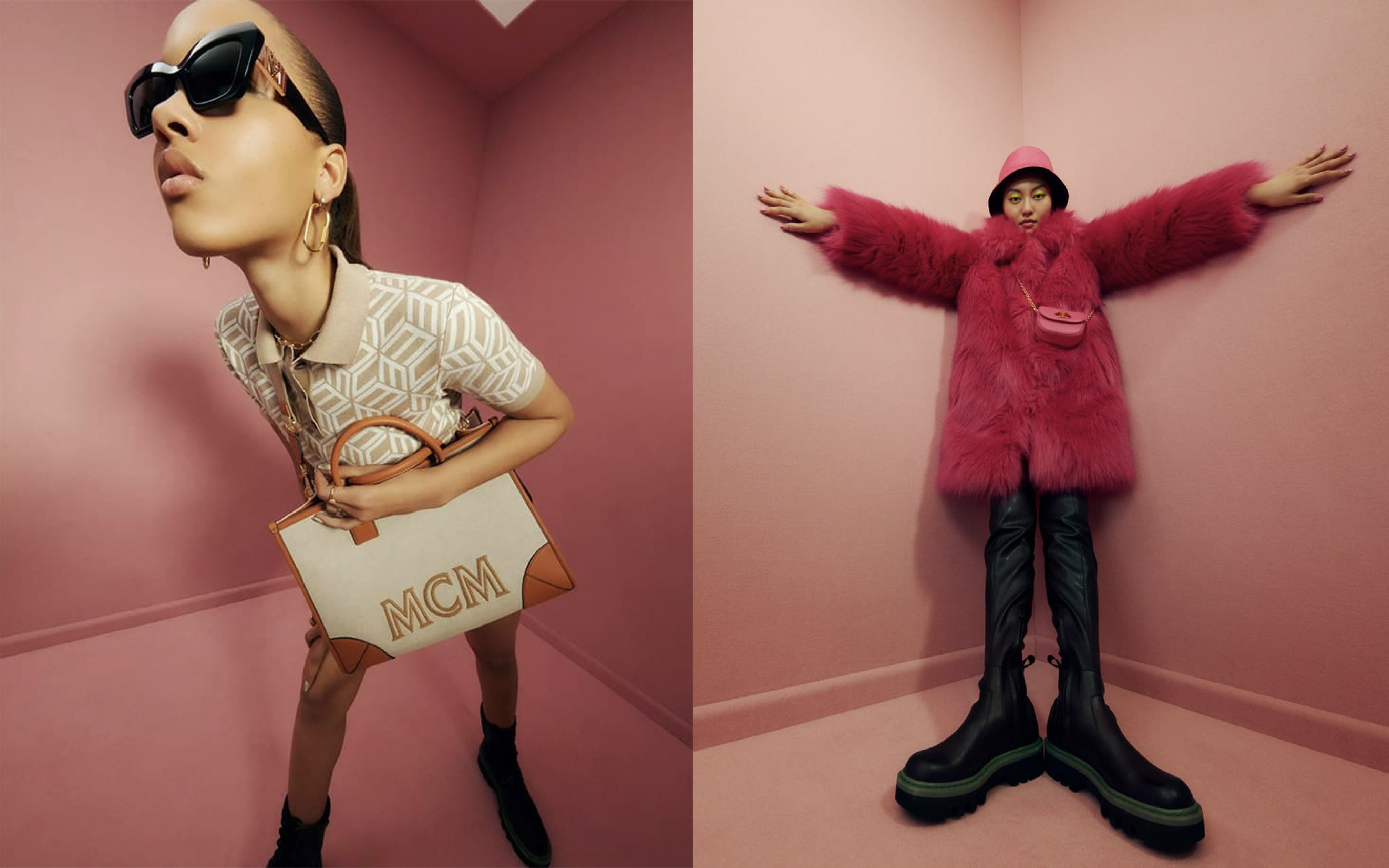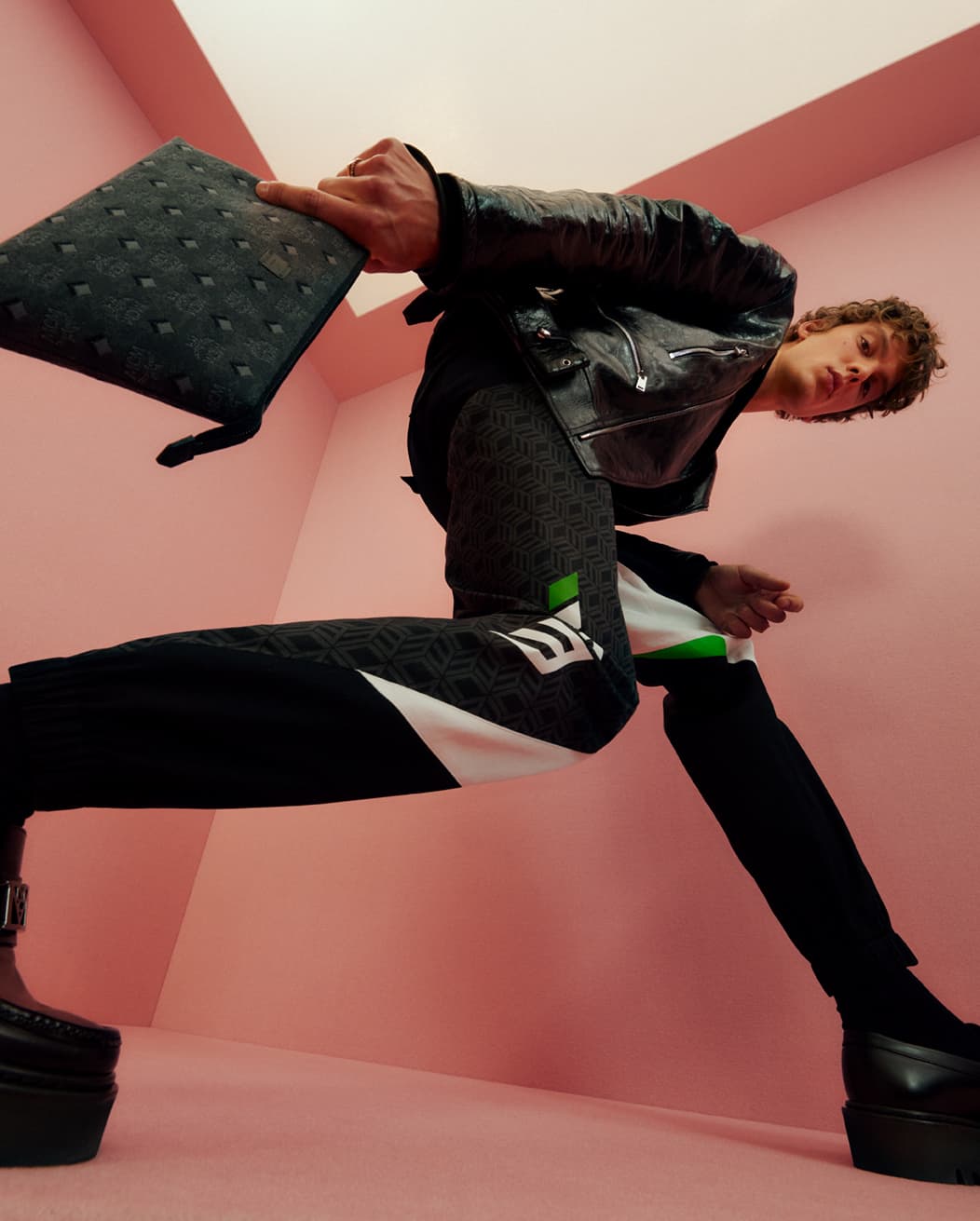 MCM Creative Director | Michael Michalsky
Photographer | Dan Beleiu
Models | Ko Ga Young, Sculy Mejia, Leon Dame
Stylist | Raphael Hirsch
Hair | Virginie de Pinto Moreira
Makeup | Vassilis Theotokis
Casting Director | Kyra Sophie Wilhelmseder
Set Designer | Leonardo Papini

---