---
Review of Michael Kors Collection Fall 2021 Fashion Show
THE FORTIETH ANNIVERSARY COLLECTION

A Seamless Bonding of Unfussy Easiness and Opulent, Then and Now
By Long Nguyen
"Mode passes, style remains. Mode is made of a few amusing ideas, meant to be used up quickly, so others can replace them in the next collection. A style endured even as it is renewed and evolved," Coco Chanel said in a McCall's Magazine interview in 1965.
A few decades later, the venerable French designer Yves Saint Laurent repeated this famous dictum on fashion with his statement that "fashion fades, style is eternal." Saint Laurent went further in explaining his role as a fashion designer towards the end of his career when he announced his retirement in early January 2002 from haute couture, "I tell myself that I created the wardrobe of the contemporary woman, that I participated in the transformation of my times. For a long time now, I have believed that fashion was not only supposed to make women beautiful, but to reassure them, to give them confidence, to allow them to come to terms with themselves."
"Stay true to yourself and your customers. Think about the long game and not the short game. Be out there and see what is going on. Think about what women are thinking about," Michael Kors said at a preview in response to a question about the most important lesson he has learned over a long fashion career that culminated in this Fall 2021 show to celebrate his brand's fortieth anniversary.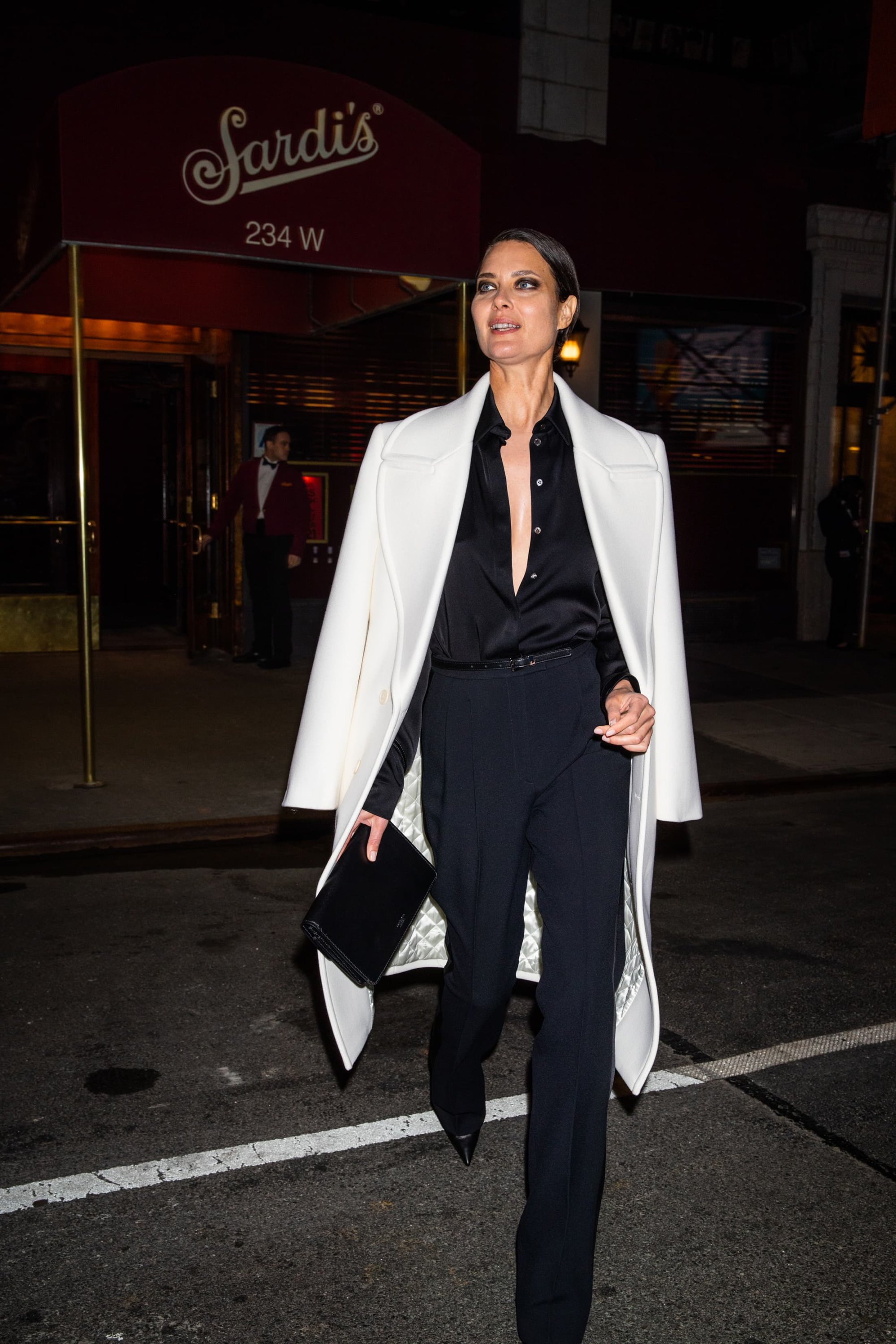 'Stepping out, timeless glamour, polished, urbane luxury' are the keywords of this stellar and sharp focus fall show filmed at night on Broadway as the all-star cast models like Shalom Harlow opening the show in an ivory coat, black shirt, and black tuxedo pants in a production and film by Alexandre de Betak and his team at Bureau Betak. Then, Adut Akech, Liya Kebede, Helena Christensen, and Carolyn Murphy led the proceeding out of Sardi's walking along 45th Street. Naomi Campbell is closing the show in a black mock neck long stretch wool jersey with hand-embroidered paillette and a black wool melton paillette lined maxi coat.
In an ode to the tradition of the dinner and show routine on Broadway, the models exited Sardi's restaurant. They proceeded down the street to the Shubert Theater, where Rufus Wainwright performed a medley of songs paying homage to the city and the theatre district. "It was like my fantasy night out, from the restaurant to the opening night at the theatre," Kors said the day before the film premiere.
The sixty-three looks collection demonstrates the superb ability with his feet firmly on the ground in these four decades, creating this particular category of luxury American sportswear that is luxurious, sporty, and sexy.
Crafting this kind of fashion with consistent delivery of clothes season after season that customers can relate to remaining an arduous task, especially in fashion where the winds often blow in so many directions.
While Kors had shifted the fantasy destinations for his shows over the years – the American Southwest for Spring 2006, Palm Beach for Spring 2000, the designer never altered his focus on making real clothes that matter in the daily life of his customers.
And now, Kors supports the performing arts in New York closed since last March with a donation to the Actor's Fund to help with the struggle of putting live theater back in Broadway again. Over the years, his constant evocation of the bright lights of New York City or the revel in the city's late-night locales such as the Studio 54 show for Fall 2019, complete with a Barry Manilow finale, was always about himself making it in New York.
Since founding his namesake brand in 1981 with a delivery of clothes to Bergdorf Goodman with a Fifth Avenue window display, Kors has grown to own this terrain of American fashion with little by way of competition and has expanded globally since his company went public in 2011. Fundamental in this process is this central tenet of the Kors aesthetics – the idea of what is achievable through fashion, through the clothes that customers can wear day to night or how with added sequins here and there, a triple-ply cashmere dress or coat can exude a sense of glamor.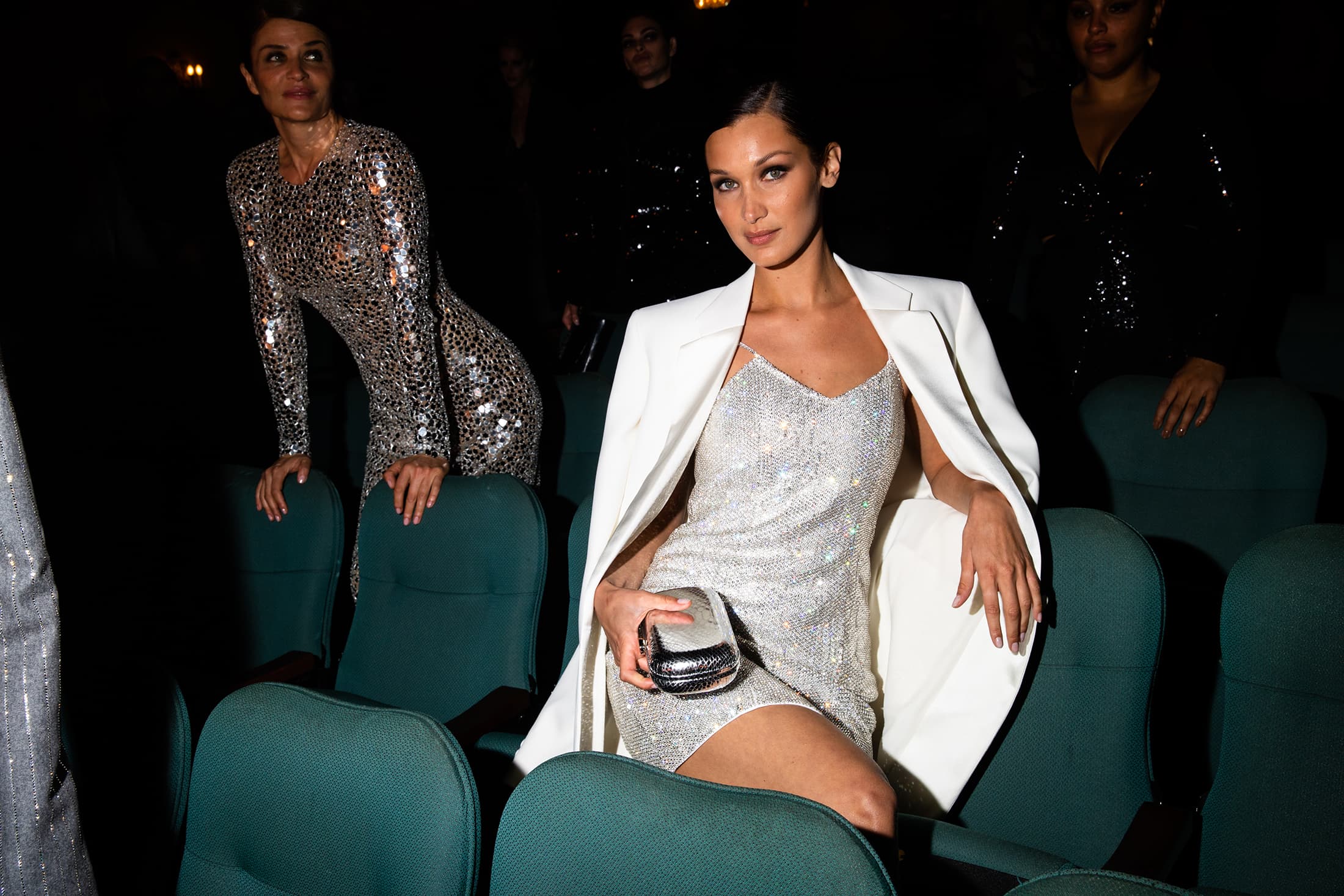 The day before the release of the Times Square show film, Kors spoke convincingly about the specific needs that each garment served and how crucial that idea has always been what is vital in his design universe. The designer often talked about clothes that make sense for women at different stages, not of their career or anything that grand, but to varying parts of the day and the season. In the past resort and pre-fall presentations often at the New York headquarter, the designer always relates stories on the different functions a look can have.
As he showed the few key looks on live models, Kors offered comments about when these looks are suitable to wear. A black shearling coat embroidered with black sequins paired with a strappy sequined dress is perfect for a night on the town. A black sequined lined shawl collar coat worn with a paillette bodysuit and black tuxedo trousers is ideal for a walk down the aisle to taking the seats at the theater, owning those moments in these outfits. Or, a grey herringbone belted coat that Kors said came from the idea of bathrobes during the stay-at-home year.
"In the past year, even getting out of the apartment or the house feels like a special occasion. Even going to the hardware store is a special occasion," Kors said. In this fall collection, the designer provided the gamut of clothes that ranged from tailored daywear to great evening dresses like the silver or gunmetal long tulle gown dress with mirror embroidery or even a long black sequined trench coat.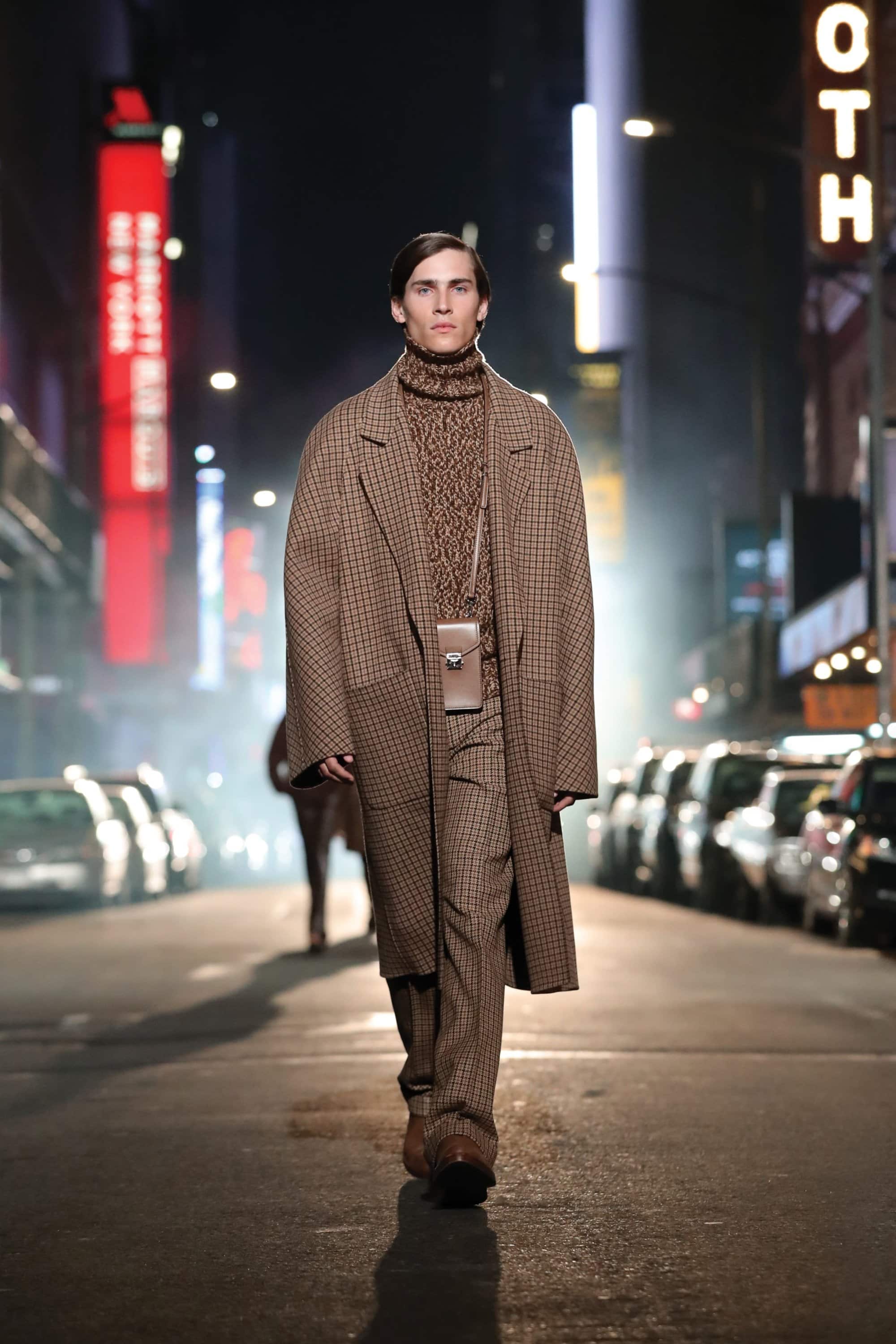 But in this fall show, the history of the Kors brand is firmly written on the wool melton coats, on delicate double-faced cashmere halter wrap dress, or on charcoal herringbone blazer with matching wool flare pants. The menswear here, too, mirrors the women's – her grey puffer cape became his, or her brown wool plaid coat became his long wool coat with a turtleneck and straight trousers.
It is apparent from the first runway show for Fall 1984 at The Tower Gallery in New York that featured models like Iman to those breakthroughs in the 1990s, Kors seeded what will become the central tenet of his fashion work. The aim is to create a staple wardrobe for all seasons with slight variations in colors that changed from ecru, olives, browns, black, and white to a bit of red navy, pink, orange, or the perennial camel.
But it was the 1990s shows that established the Michael Kors Collection as the anchor of the luxury sportswear arena – it is in a sense the creation of a new category in retail that would be equivalent today of the luxury-street merger.
The spirit, influence, and feels of these past collections like the camel cashmere jacket with leopard blouse and black pants, a fitted camel jacket paired with a short pleated skirt or a camel patch pocket loose coat with self belted skirt from Fall 1991, the 10-ply and double-face cashmere coats, jackets and sweater dresses from Fall 1996, and the short skirts and the side slit skirts from Fall 1994 live on in this Fall collection.
The depth of tailoring from the Fall 1998 – for example, a charcoal chalk stripe fitted jumpsuit and a cropped cardigan matching jacket or a looser red jumpsuit with a bolero jacket or a camel cashmere one button drop shoulder single breast pleated pantsuit – is now expressed in red crepe blazer and pleated pants, the grey flannel jumpsuit or the charcoal chalk stripe collarless coat and pants.
It is striking that the clothes in old show pictures say from the Fall 1998 show did not seem out of place today, perhaps a testimony to the kind of endurance style that Kors has always championed. It is the reason why the gold or silver jersey crepe with paillette hand embroidery long dresses looks just as sharp now as when they were first shown for Fall 2000.
"I don't have much of an archive of actual clothes from the early days as I gave all the clothes. If a model like an outfit, I gave it to her. If a friend wanted a coat, sure," Kors said of his idea of reproducing sixteen looks from past collections that will have a QR code attached to the actual merchandise.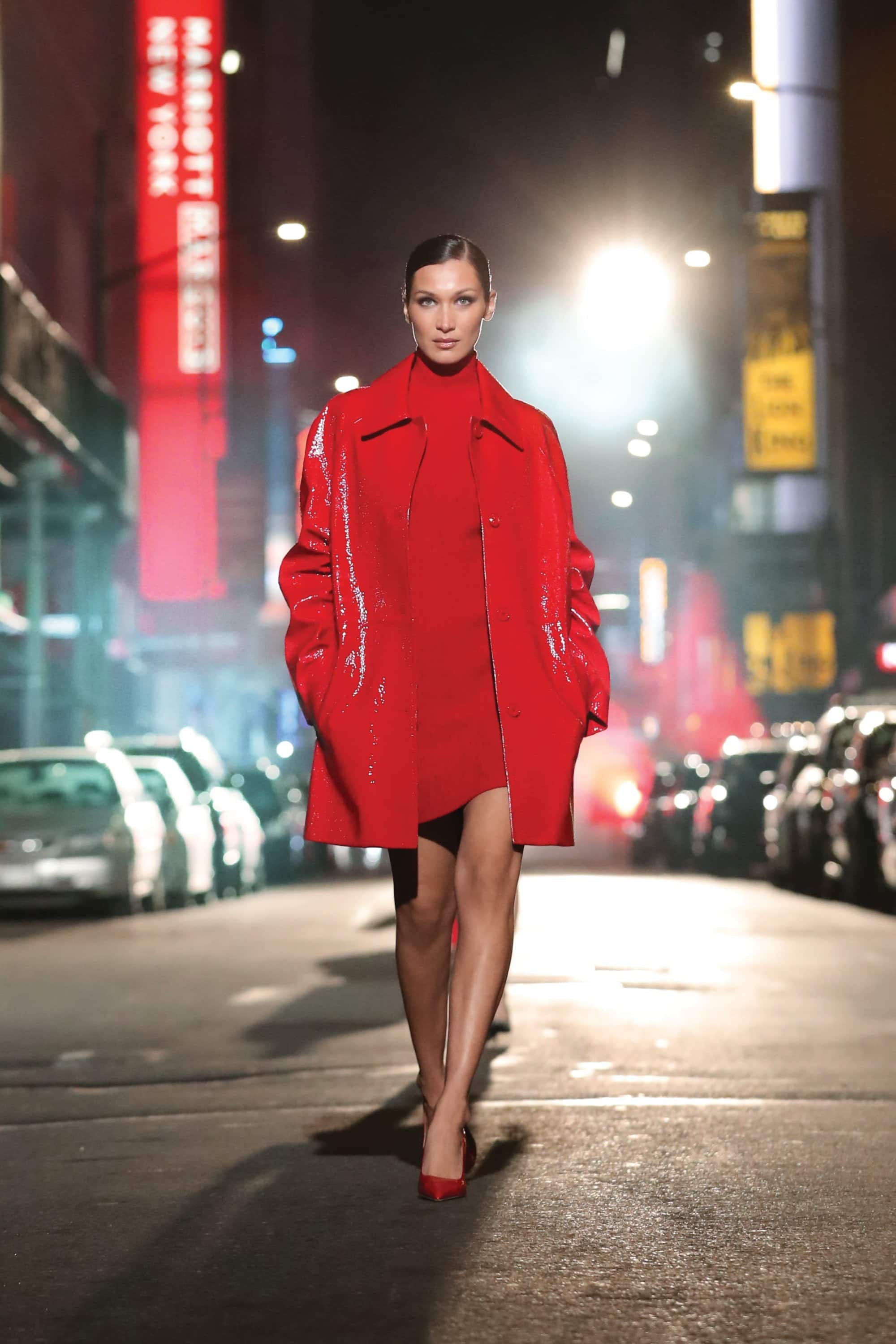 A customer can scan the QR code of a red patent leather short coat featured in this fall show on Bella Hadid and the original worn by Cindy Crawford in the Spring-Summer 1999 show. Another reprise is the white tuxedo coat paired with a silver crepe crystal embroidered slip dress from Spring-Summer 1991 on the model Gail Elliott, the slip dress worn by Madonna on the December 1990 Glamour Women of the Year issue. "The QR idea comes from going to restaurants now with no menu, just a code to scan in your phone. Customers can learn the history of the dress," Kors mentioned.
Fashion shows at Kors have never been about meditations on trends and movements of pop cultures. The principal purpose of his fashion shows has always been about clothes and clothes that customers can purchase rather than clothes for art reasons.
"In the past year, I have done over thirty Zoom trunk shows, and I hear from women all over the world they want to get dressed up again," the designer said about the need to listen to clients.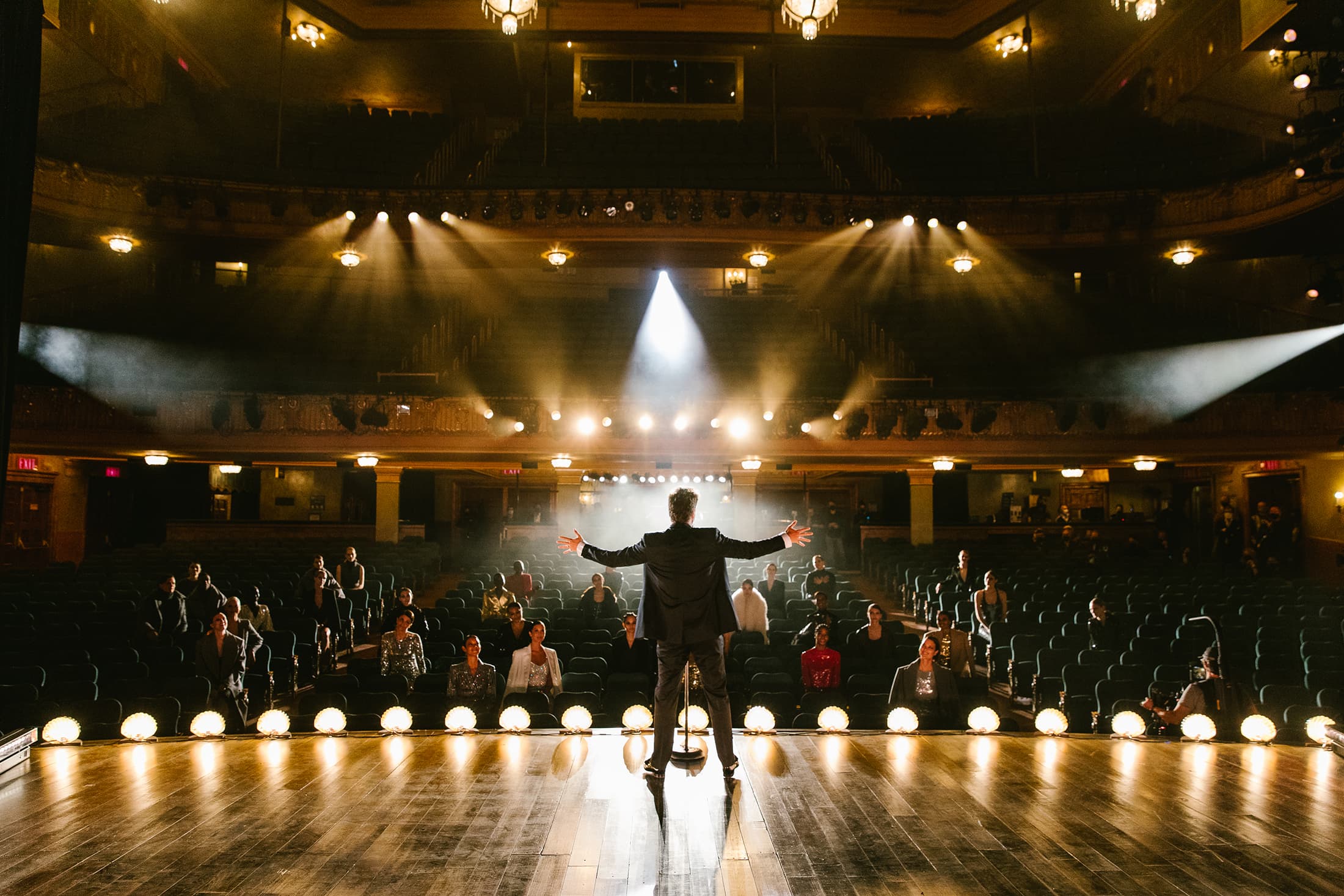 The style belongs to the wearer to the designer who created them, especially with these customers in mind with versatile clothes that can transform to meet these changing needs.
Kors fashion sits on the other spectrum of today's fashion juncture at the intersection of commerce and culture.
In a sense, it is still how fashion was before it became an outright competition over hype. Sometimes, it is reassuring to have great clothes like a classic Chanel suit or a new YSL pantsuit because 'style remains.'
At Kors, fashion isn't any overwrought intellectual endeavors; fashion isn't some highbrow art; but fashion is indeed that mixture of sexy simplicity and crisp tailoring, streamline and opulence polished glamour and pared-down luxury. That can mean a smoke cashmere short sleeve tee-shirt paired with a herringbone double face wool high side slit below-knee skirt.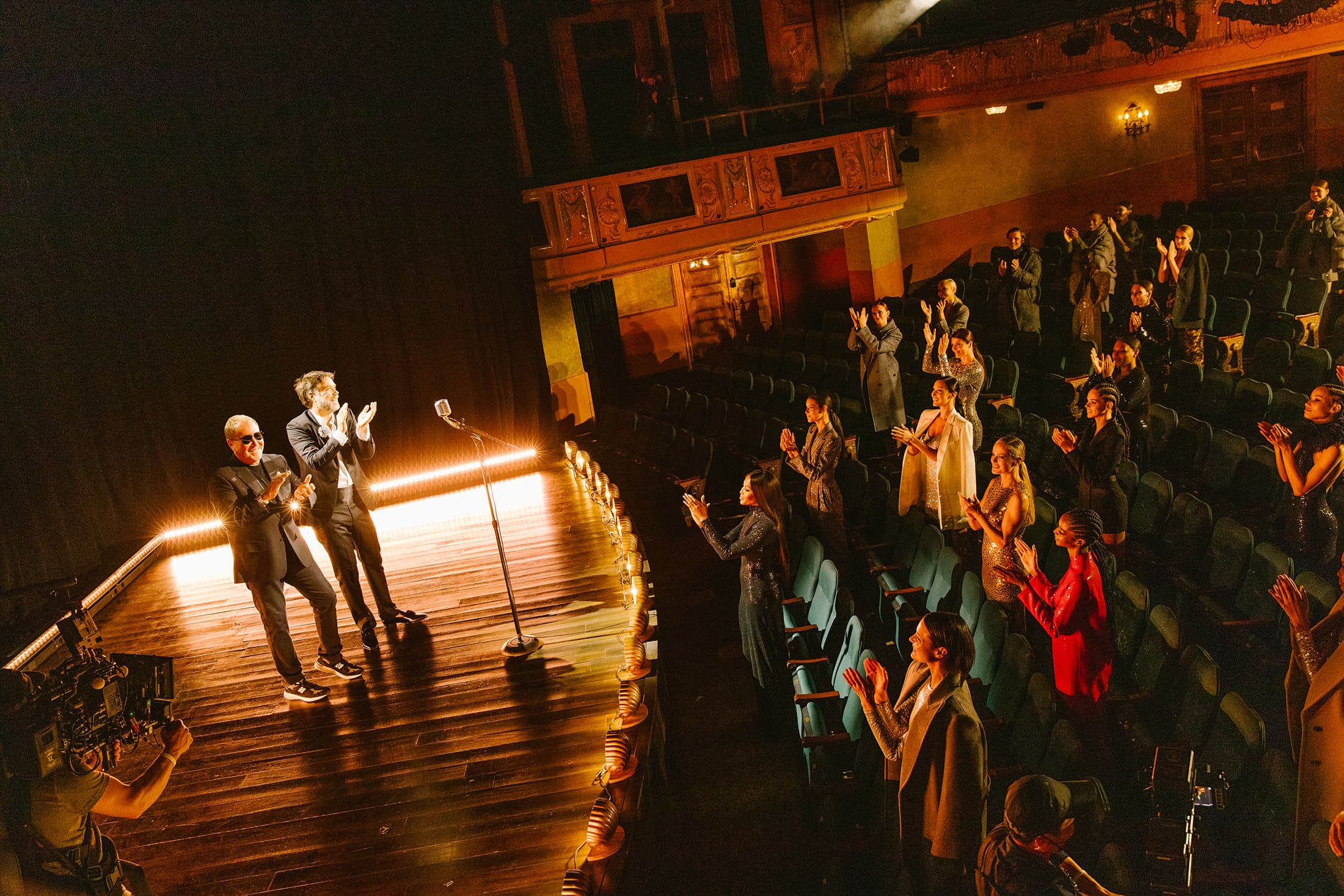 ---