Review of Michael Kors Holiday 2022 Ad Campaign by Creative Director of Agency X with Photographer Lachlan Bailey with models Bella Hadid, Sora Choi, He Cong, Felice Nova Noordhoff and Alton Mason
True to form, Michael Kors takes off for seasonal luxury travel with a Holiday 2022 campaign, which was shot by photographer Lachlan Bailey.
Even for the holidays Michael Kors doesn't seem to feel any need to reach beyond its very familiar campaign image of a well-dressed woman stepping off of a private jet. This time around that woman is embodied by none other than Bella Hadid, who leads an impressive cast of fellow top models. The styling is kept to a cohesive and shimmering palette of silver and gold accents, which hint at a bit of holiday sparkle without getting into the kind of festivity that would break this surface of slick glamor and luxurious power.
While there's certainly no way to accuse this campaign of not being Michael Kors enough, we can't help but wish there was a little more feeling put into it. It is designated as a holiday campaign, after all; it's a season for mushy togetherness, but these travelers seem fiercely independent. The approach thus points to some wider questions around the category of holiday campaign: How much of its own visual identity should a brand sacrifice to make things recognizably and invitingly festive? Is a holiday campaign more about driving sales or increasing brand equity?
Whichever outcome Michael Kors is aiming for, it's clear they've chosen to stick to their guns and do what they do best.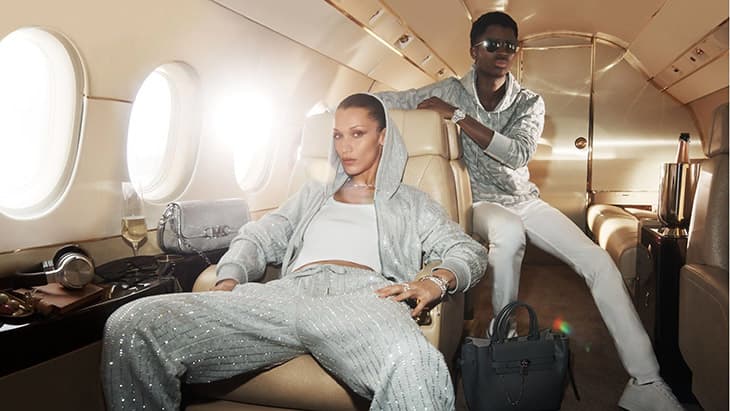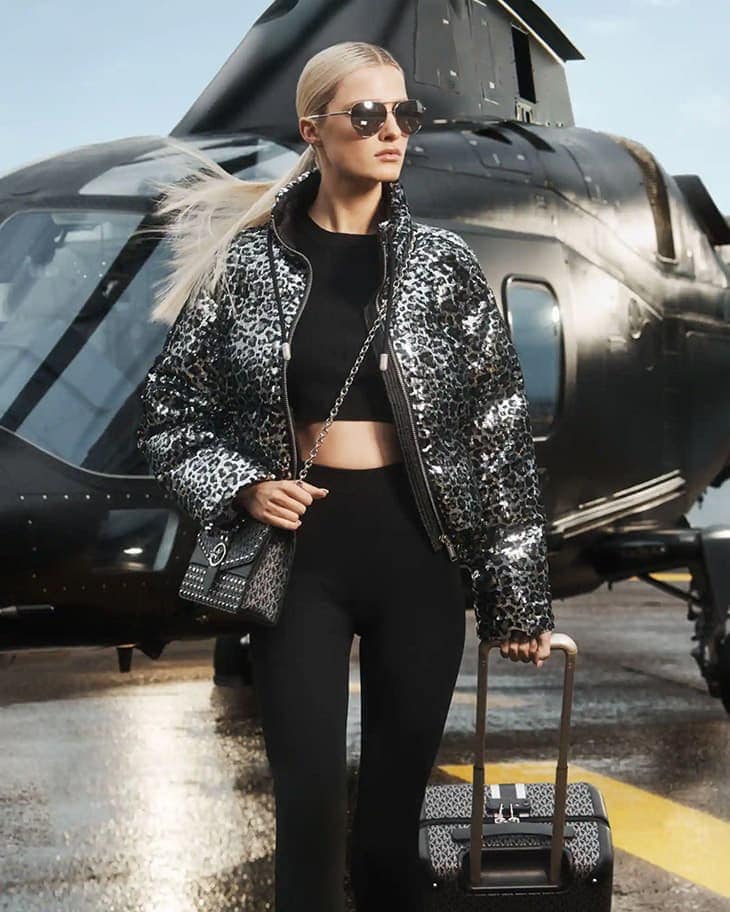 Photographer | Lachlan Bailey
Models | Bella Hadid, Sora Choi, He Cong, Felice Nova Noordhoff, and Alton Mason



---