Milan and Paris Gear Up for a Big Month of Menswear, Including Homecoming Shows from Gucci and Saint Laurent
By Mark Wittmer
Milan and Paris Men's Fashion Weeks have solidified their calendars, and the schedules are bursting at the seams with triumphant returns and exciting surprises.
In Milan, which will see its collections unveiled from January 13th through the 17th, Gucci will kick things off with its first stand-alone men's collection in three years, which will also be the house's first runway show since the announcement of the departure of creative director Alessandro Michele. The collection is expected to be an effort from the house's design team, as no successor to Michele has yet been named. We could be in for a surprise debut, however; the show will mark almost eight years to the day since then-unknown and officially unconfirmed Alessandro Michele presented his first collection for the house.
That's just the beginning of a packed weekend, with 1017 Alyx 9SM following that same afternoon, and Dsquared2 closing out the night. Unlike Gucci, however, Dsquared2 will be returning to a coed format, presenting both men's and women's looks in one runway show. An early adopter of the co-ed format in 2016, Dsquared2 switched to individual men's and women's runway presentations for its four shows in 2022, its first since the Covid-19 pandemic. Given twin creative directors Dean and Dan Caten's penchant for designing both collections around a common creative theme, presenting them as one whole makes a lot of sense for the brand.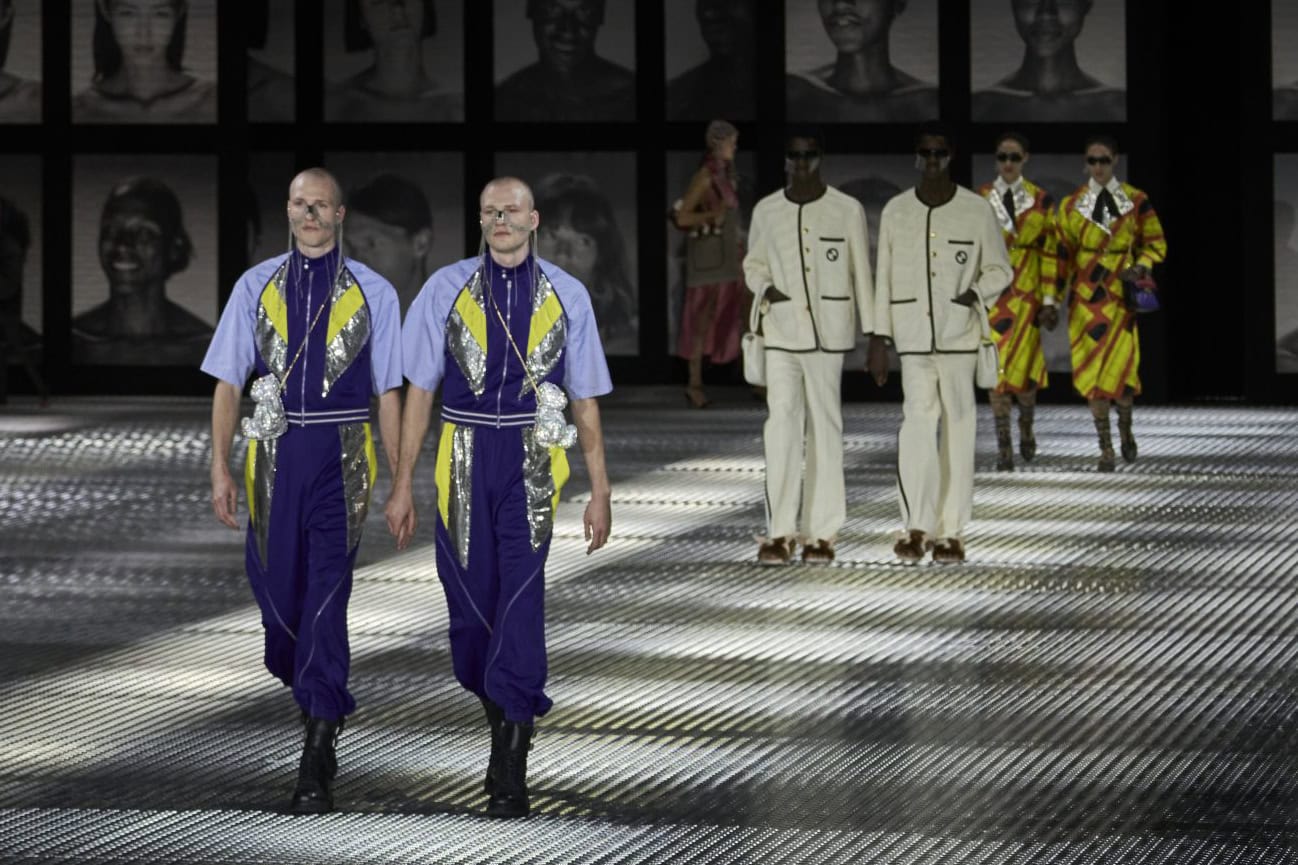 Among these bigger shows we're excited to see names like Jordanluca and Magliano, two young brands who are quickly making a name for themselves and giving us much to look forward to.
The rest of the week looks like a return to business as usual with physical shows and familiar names – but that doesn't mean things won't be hectic, particularly with back-to-back shows from big names Dolce & Gabbana and Fendi on Saturday and Etro and Prada on Sunday. Sunday will close with JW Anderson, whose surprises always give us something to look forward to, while Monday's runway shows will begin with Giorgio Armani and end with the last physical show of the week from Zegna. Tuesday morning features a few digital presentations before the rush to make it to Paris in time for that evening's shows.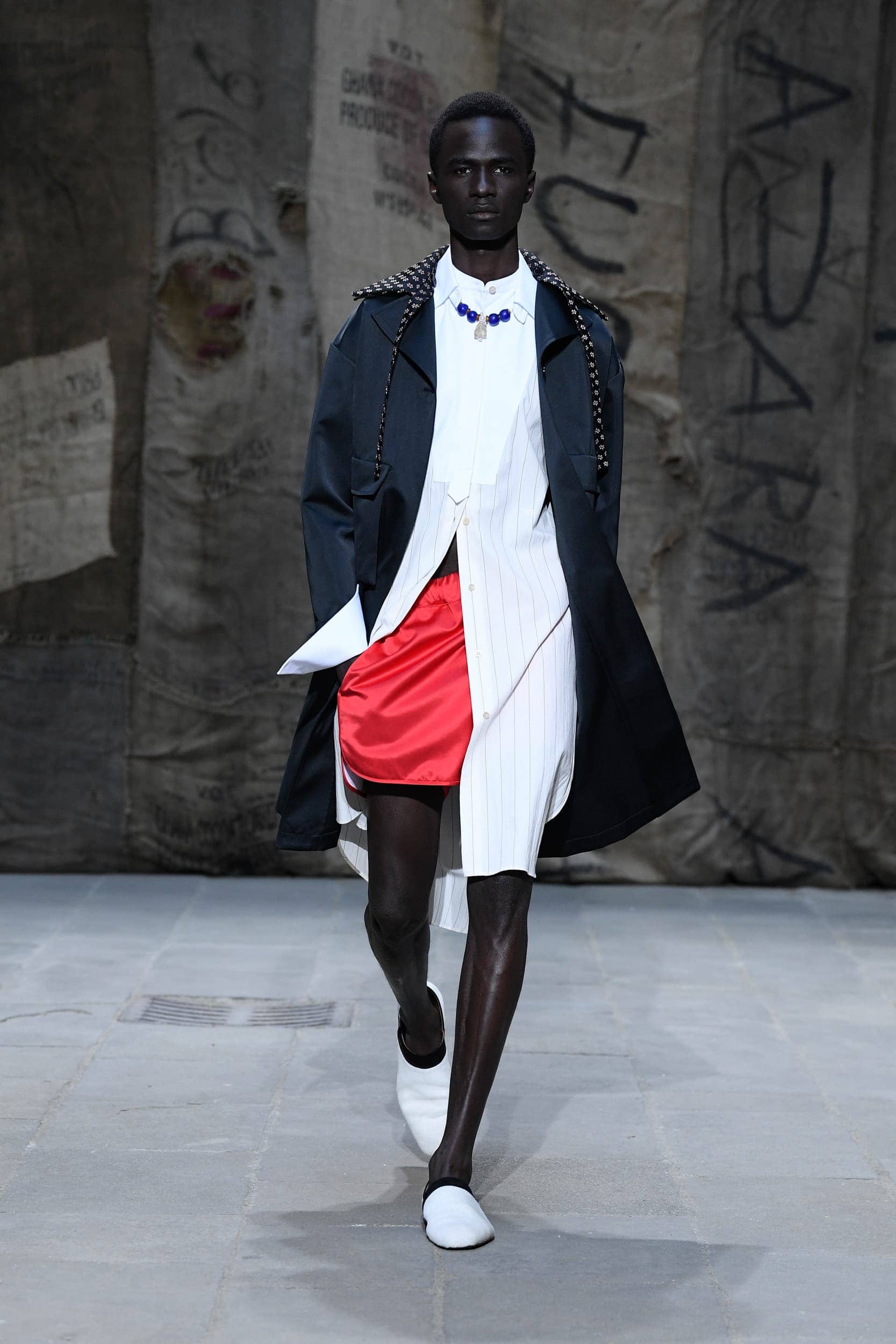 Comprising 81 events – 48 shows and 33 presentations, all of which will be physical – Paris kicks off the week with its first runway show from Wales Bonner, which is also the first time the much-lauded British designer has staged a show in Paris. That evening continues with shows from exciting up-and-comer Egonlab, constant cult-favorite Études, before closing with the return to Paris of Saint Laurent Men's, which hasn't shown in Paris since close to the end of Hedi Slimane's tenure at the house, in 2015. Instead, Anthony Vaccarello has opted for destination shows, like last season's from Marrakech, or presented men's alongside women's in a co-ed format. We've long been waiting for and talking about the menswear explosion, but it still hasn't happened: menswear sales remain just a small fraction of women's and accessories. Perhaps with this homecoming, Vaccarello, who is celebrated more for his astute and sophisticated women's designs, is getting ready to lead a new charge on the menswear front.
Also making a comeback to Paris Men's after a years-long absence is Maison Margiela, which showed John Galliano's first and only artisanal men's collection in 2018, and men's ready-to-wear collections before that, but has since opted for co-ed, gender-fluid presentations, often in a multimedia film format. Maison Margiela will close out the week (and the men's Fall 2023 season) with its show at 8pm on Sunday the 22nd.
Between these powerhouse bookends, much of the week sees fashion powerhouse settling back into familiar arrangements: Rick Owens and Louis Vuitton on the afternoon of Thursday the 19th, Dior and Comme des Garçons the next afternoon, and Hermès the next.
Brands that last season only shared digital presentations that are now returning to physical runway shows include Yohji Yamamoto, Hed Mayner, Juun.J, and Sankuanz. Another notable return to Paris arrives in the form of Bode; the American brand hasn't shown in the European capital since before the pandemic.
Notably missing from the Paris calendar are Celine, who made a last-minute addition to fill a mystery time slot and close out the week last season, and Thom Browne, who showed standalone men's and women's collections in Paris last season, but has opted in the past for co-ed collections.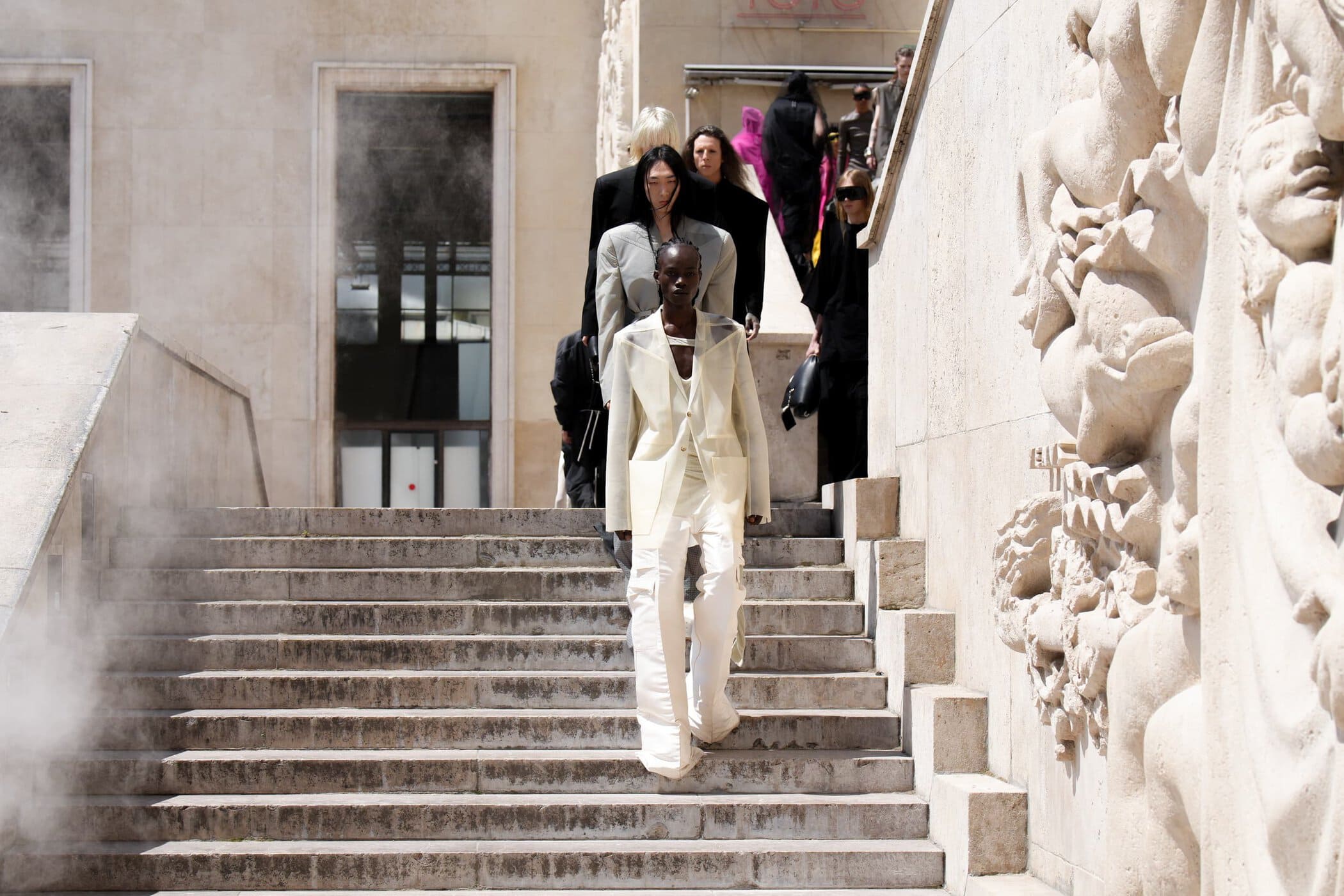 ---