A Few Designers and Brands are Championing an Overlooked but Uniquely Powerful Tool in the Fashion Vocabulary: Humor
By Mark Wittmer
Of course, the quickest way to suck the humor out of a joke is to explain it, so this article won't tell you exactly how to make people laugh or why certain things are funny. Instead, we'll look at some of the brands and designers who are leveraging humor to create uniquely memorable moments and transform clothing into wearable jokes that create a spark of connection, bringing some much-needed laughter to the fashion industry – which, it must be said, often has a tendency to take itself too seriously – and the world at large.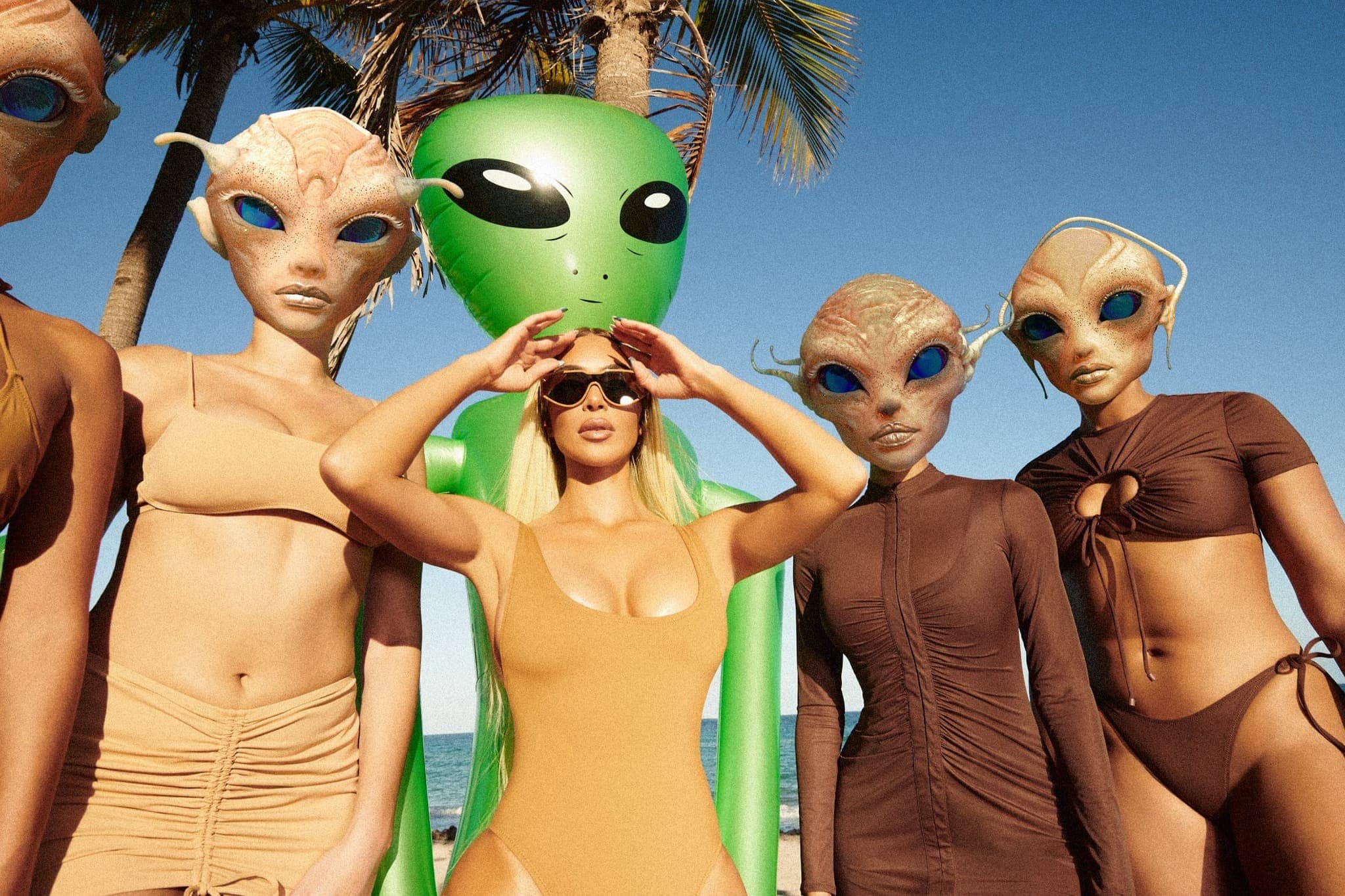 As fashion shows and ad campaigns continue to become bigger and bigger spectacles as brands pivot to feed the seasonless content engine of internet discourse and social media, these projects that were once relatively confined to small parts of the industry and its consumer base have become hubs of entertainment, content creation, and interaction themselves.
While much of the response to this trend has been about making the show as big of a spectacle as possible and which influencers or K-Pop stars are sitting front row, another way we've seen brands embrace the change has been through innovative storytelling that focuses on humor and imagination.
Master of camp Jeremy Scott met the challenge of pandemic-induced lockdown with imagination and humor when, in lieu of a live runway show, he staged one entirely with puppets. In addition to the puppet doubles of IRL models and Scott himself (who wore a cheeky T-shirt), there was even a front row complete with a marionette Anna Wintour.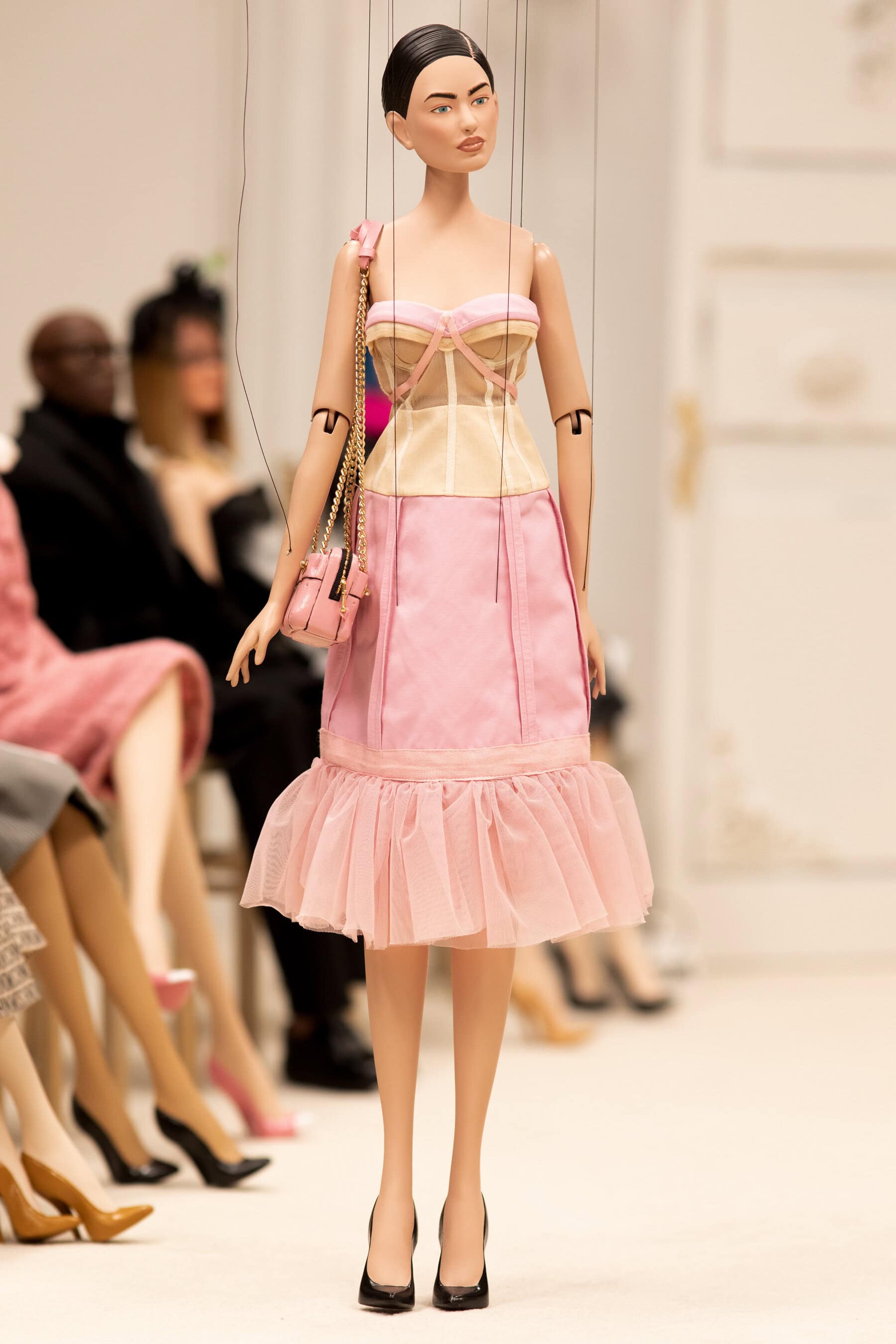 Led by Colm Dillane, rising streetwear star KidSuper has staged just two runway shows from Paris Fashion Week so far, and each has been an inventive riff on the runway format that hybridized it with other kinds of presentations from the world of art and entertainment: first, an art auction, and most recently a standup comedy show featuring some big names – including Tyra Banks, Stavros Hulkias, Jeff Ross, Yvonne Orji, and more.
Lancôme recently struck digital gold when it partnered with Emma Chamberlain for an in-depth multi-part campaign series. ​​With her celebrated humor and authenticity, Chamberlain helped set the blueprint for how Gen-Z communicates and generates content online. While her rise to stardom on YouTube predated the TikTok explosion by a couple years, we can definitely see how her style influenced the approach of many creators across the platform. A quick scroll through the YouTube comments on each of the Lancôme videos proves how deeply the series is resonating with people, thanks almost entirely to her uniquely likable presence. Which isn't to say that Lancôme's creative team didn't also put in the work; the series is excellently produced, paced, and edited. And while the six-minute video series format is perfect for YouTube, the platform of which Emma Chamberlain is the queen, there are plenty of fun moments that are sure to make for excellent TikTok or Instagram videos.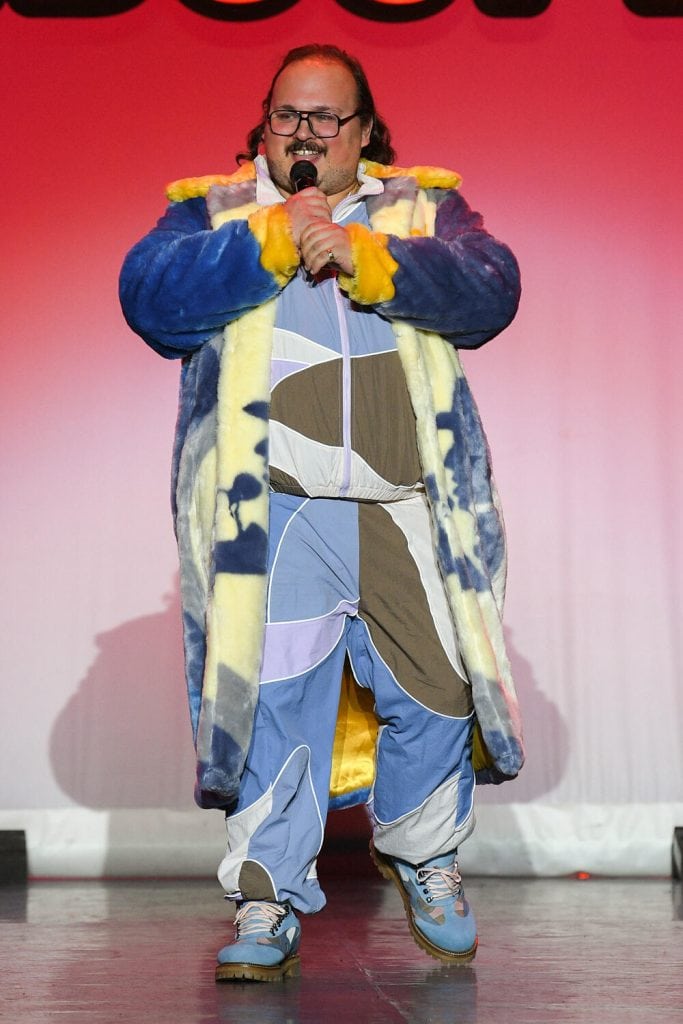 But the funniest and most effective examples of humor in fashion are those that use the language of fashion design itself to hit their punchlines.
The secret but essential ingredient of humor is wisdom, and to see a designer putting their mastery and knowledge of craft to work in bringing us laughter and joy is a special, even magical thing. Though there is just a handful of designers opting to take this approach (perhaps because of fashion's tendency to take itself a little too seriously, especially among the higher levels of heritage luxury brands), the ones that do have each developed a confident and playful voice to spark laughter, curiosity, and conversation in their own way.
Foremost in this conversation is Doublet, the hilarious and innovative brainchild of creative director Masayuki Ino. Playing with both clothing construction and branding iconography, each collection from the designer is rife with double take-inducing moments: trompe-l'oeil effects, headless tracksuits, ideas reworked from both kids' Halloween costumes and haute couture. Nothing is as it seems, and as we peer deeper, the revelations and realizations abound. In another playful pop-culture riff, the brand's website is currently a very convincing ape of the Netflix homepage.
A designer who explores a somewhat similar conceptual territory but with a more satirical bent towards cultural commentary is Mihara Yasuhiro, whose remixed logos and exaggerations of familiar fashion staples poke fun at the consumerism and absurdity of the fashion system.
While Glenn Martens' work at Diesel opts for humor via his maximalist campaigns and runway shows (the brand's collaboration with Durex was teased via a gigantic pile of condoms), his work at Y/Project reveals him to be a master of trompe-l'oeil effects. During his time at the cult-favorite label, he has built up an iconic vocabulary of inventive design ideas, and recent seasons have seen him fire on all cylinders as he digs into these fashion building blocks to create layered, deceptive silhouettes that are more – or less – than what immediately meets the eye.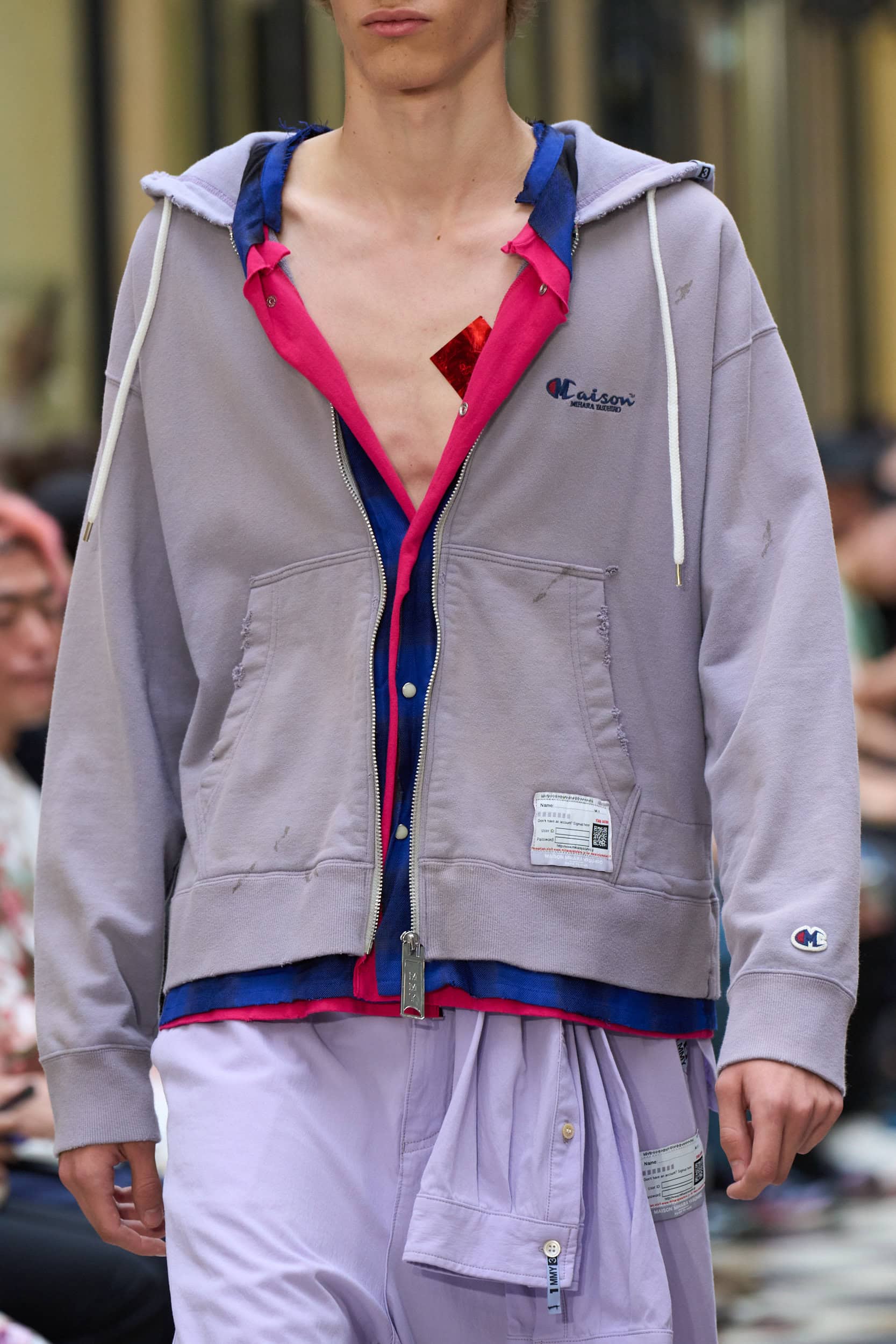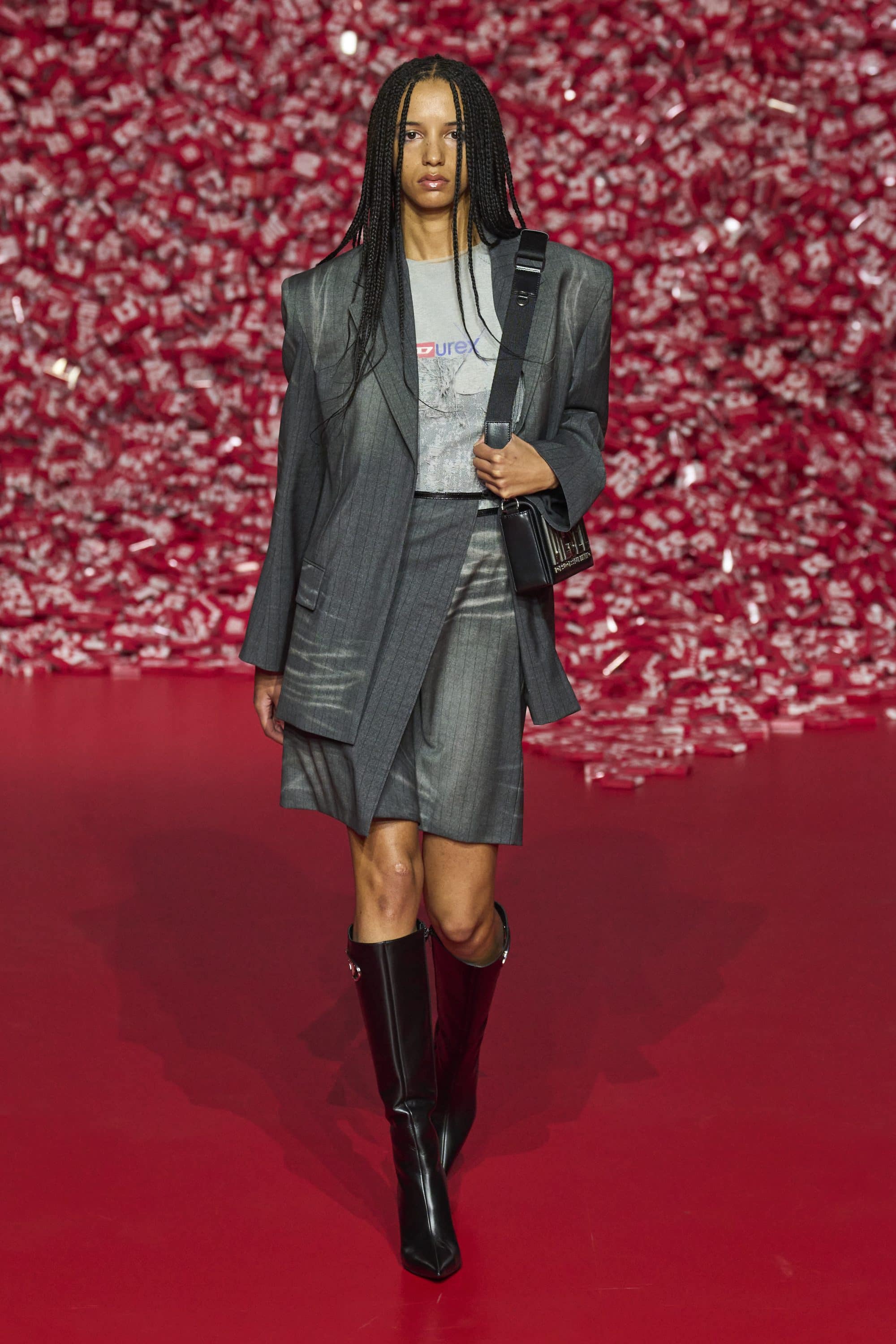 ---