---
Missoni presents the kaleidoscopic Blowing in the Wind exhibition, a modular, multi-colored textile project designed and created by American artist Rachel Hayes. The textile, having been curated by Mariuccia Casadio, extraordinarily plays on and amplifies the effects of light and air, as it resembles a parachute or fluttering flag.
The exhibition maintains a lightweight, translucent and transparent fabric that forms and transforms the natural landscape and architecture, as well as bodies of water and expanses of sky. Blowing in the Wind also draws in the comforting elements of home such as artisanal craft, and blankets sewn from hand. In this, the exhibition hopes to refashion itself into an original yet reactive mixture of contemporaneity and memory.
The creative works of Rachel are noticeably empathetic to the Missoni lexicon. Such works currently maintain the roles of protagonists of an environmental art project in Milan, and Blowing in the Wind is the first exhibition in Italy specifically dedicated to her work.
The artistically brilliant textile unfolds in the external corridor upon entry and continues through to the internal spaces as it juxtaposes the apparent themes of light and air. Inside there are three suspended macro structures that are covered in small, polychromatic modules of gelatin plastic. The structures are then activated by fans and electric projectors. Outside there are apparent patchwork bands of multicolored semi-transparent fabrics that compose a long, suspended canopy which welcomes the visitors and serves as a filter to the natural elements and random effects related to the season, time of day and atmospheric conditions.
The incorporation of environmental elements maintained in Blowing in the Wind summarizes the experiences of Rachel Hayes who was born in the vicinity of Kansas City and now resides in Tulsa. Through inspiration, the emotionally brought to life structure embodies a brige suspended between earth and sky, nature and culture, art and technique, and free-flowing imagination.
Blowing in the Wind is currently on display in the Missoni showroom in via Solferino.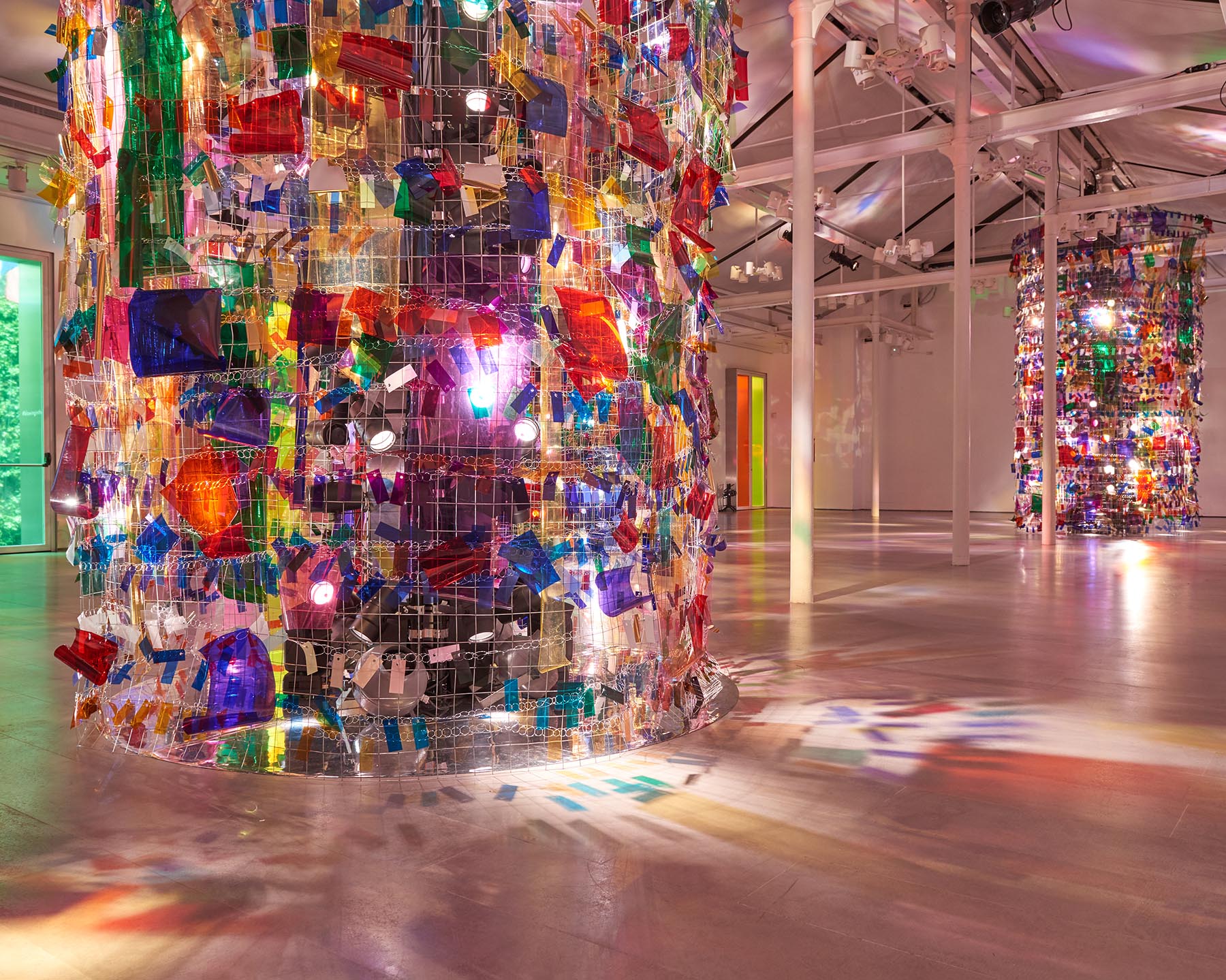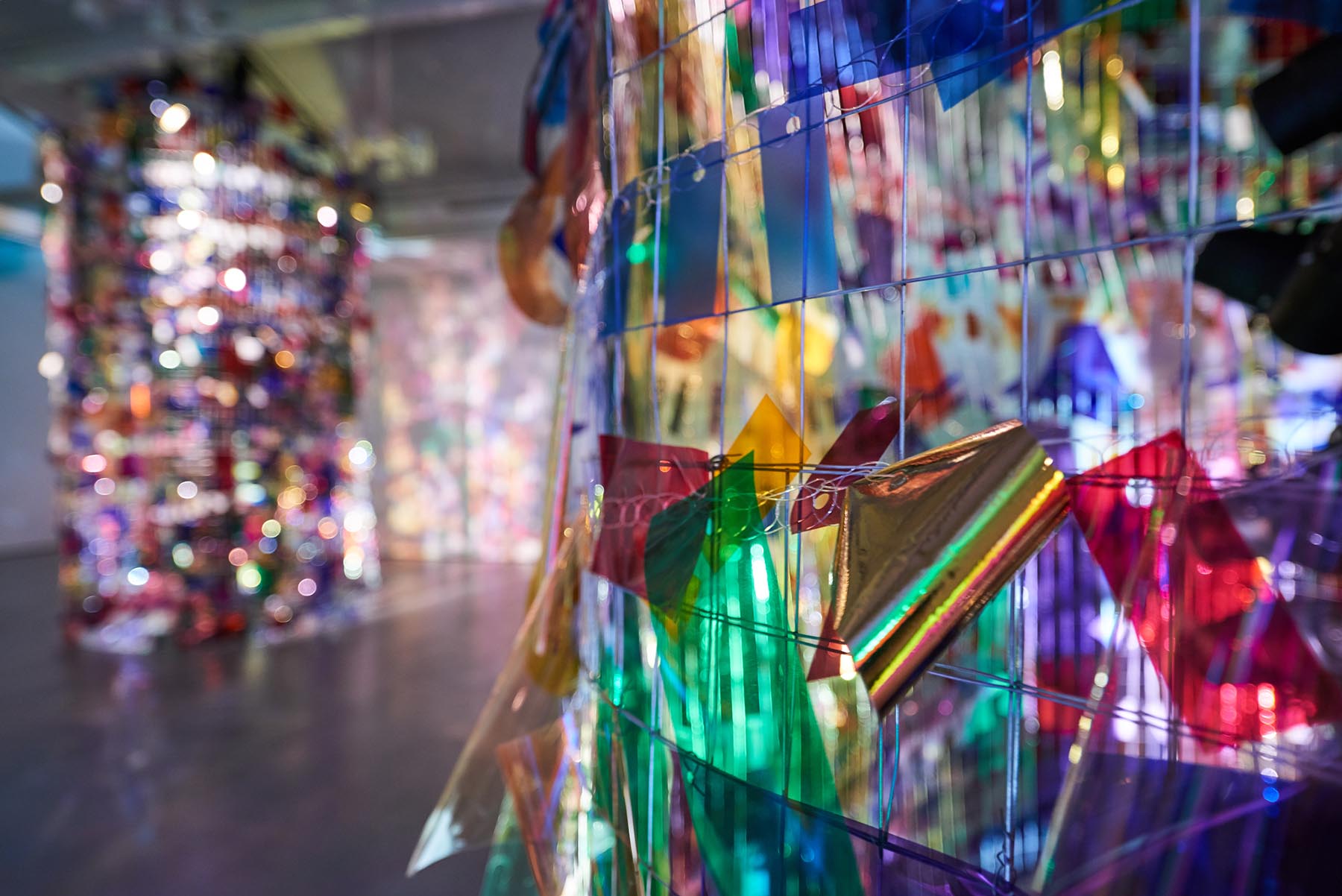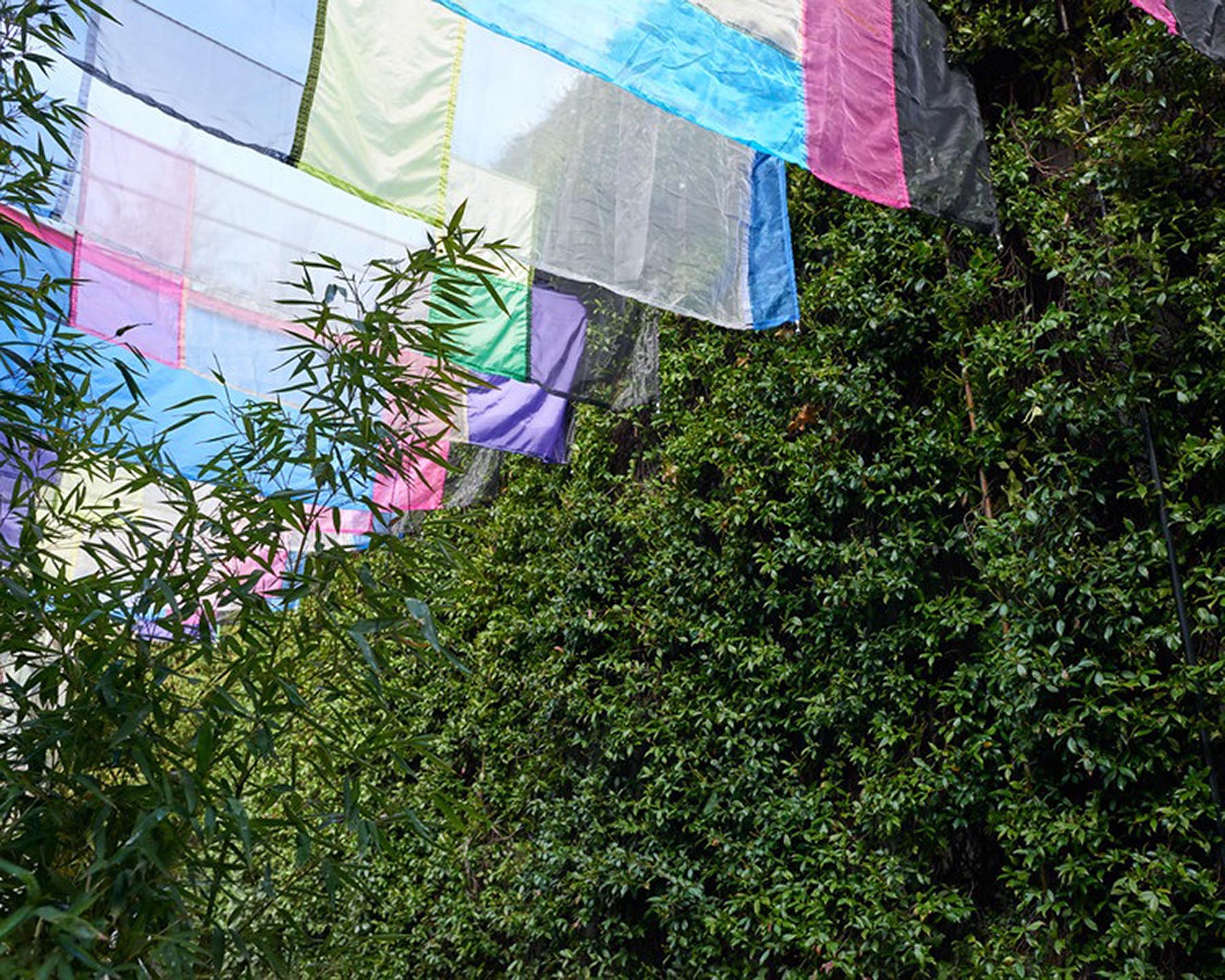 ---