Review of Missoni Fall 2023 Ad Campaign by Creative Director Fillipo Grazioli and Photographer Theo Wenner with models Liv Walters, Maty Fall, and Yang Ling
Missoni finds new (night) life in its signature stripes with the new Fall 2023 campaign by photographer Theo Wenner.
The second full seasonal campaign under the house's new creative director Filippo Grazioli, the campaign celebrates nightlife and draws its visual energy from the collision of Missoni's signature zig-zag stripes with opulent and bold textures. Wenner cleverly plays with light through motion blur and stretched exposures, amplifying the energy of the nocturnal scenes. The heady narrative follows its characters from car to nightclub to rooftop, finding visual synchronicity between the urban environment and the angularity and sparkle of the collection.
Today Missoni probably isn't the first name in fashion to come to mind when we think of clubwear – but the brand has always had a celebratory, psychedelic aspect, and here Grazioli and company have made a convincing case that its stripes are perfectly primed for today's nightlife, finding new energy in the classic motif.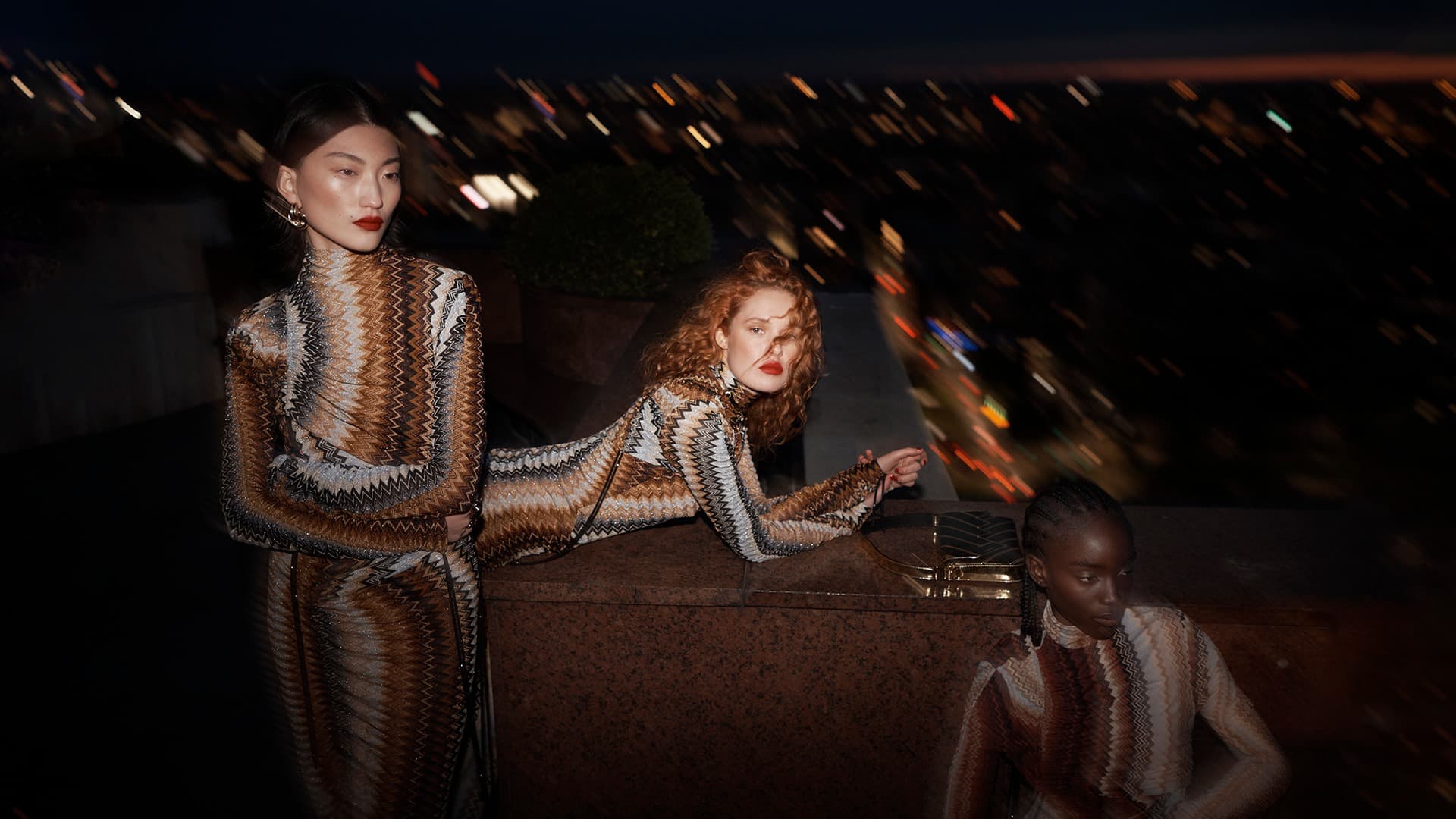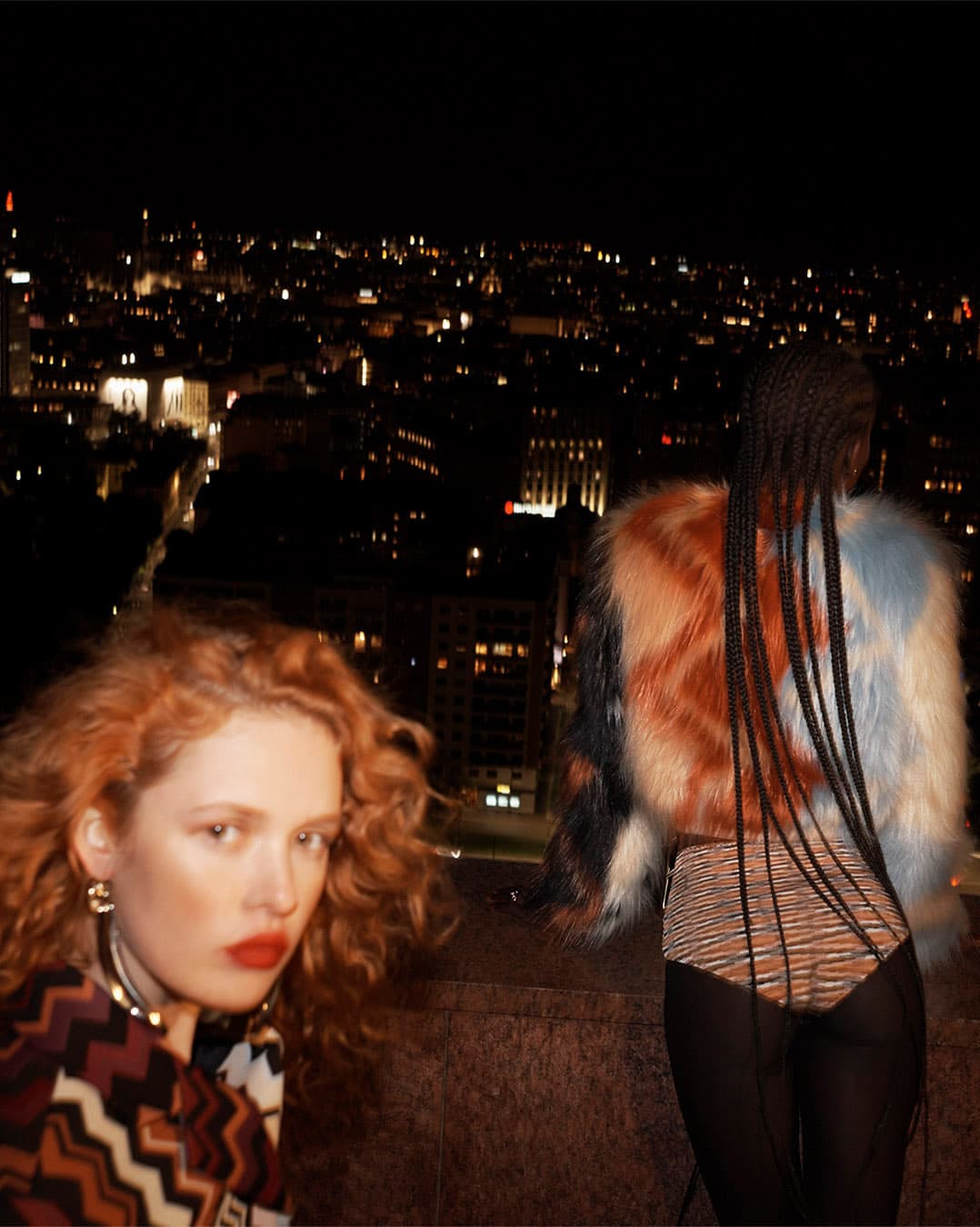 Missoni Creative Director | Filippo Grazioli
Photographer | Theo Wenner
Models | Liv Walters, Maty Fall, and Yang Ling
Stylist | Lorenzo Posocco
Hair | Lorenzo Barcella
Makeup | Seiko Nishigori
Casting Director | Ben Grimes
---