Review of Miu Miu Holiday 2023 Ad Campaign by Photographer Zoë Ghertner and Art Director Edward Quarmby with Talent Emma Corrin
Miu Miu illuminates the layered elegance of holiday rituals with its new Holiday 2023 campaign. Starring go-to Miu Miu muse Emma Corrin, the campaign was shot by photographer Zoë Ghertner with art direction by Edward Quarmby.
The short film unites an atmosphere that is theatrical and abstract with an emotional spectrum of nostalgic intimacy. Featuring gray carpet that runs all the way up the walls, the setting recalls familiar interiors that have nonetheless been given a universal quality and untethered from time, while the space's decorations and furniture comprise precious antiques from distant places and times.
Dressed in a festive yet intellectual wardrobe that is similarly layered, Corrin brings a sense of grounded opulence to this scene. Sprawled on the floor, interacting with precious objects, her actions and attitudes obliquely remind us of the ritualistic thrill of tearing open presents on Christmas morning.
Deftly applying its ongoing investigation of feminine dress codes to a subtle yet recognizable exploration of materialist rituals, Miu Miu crafts a holiday campaign that goes beyond the surface-level signifiers of the festive season to reveal a deeper emotional truth.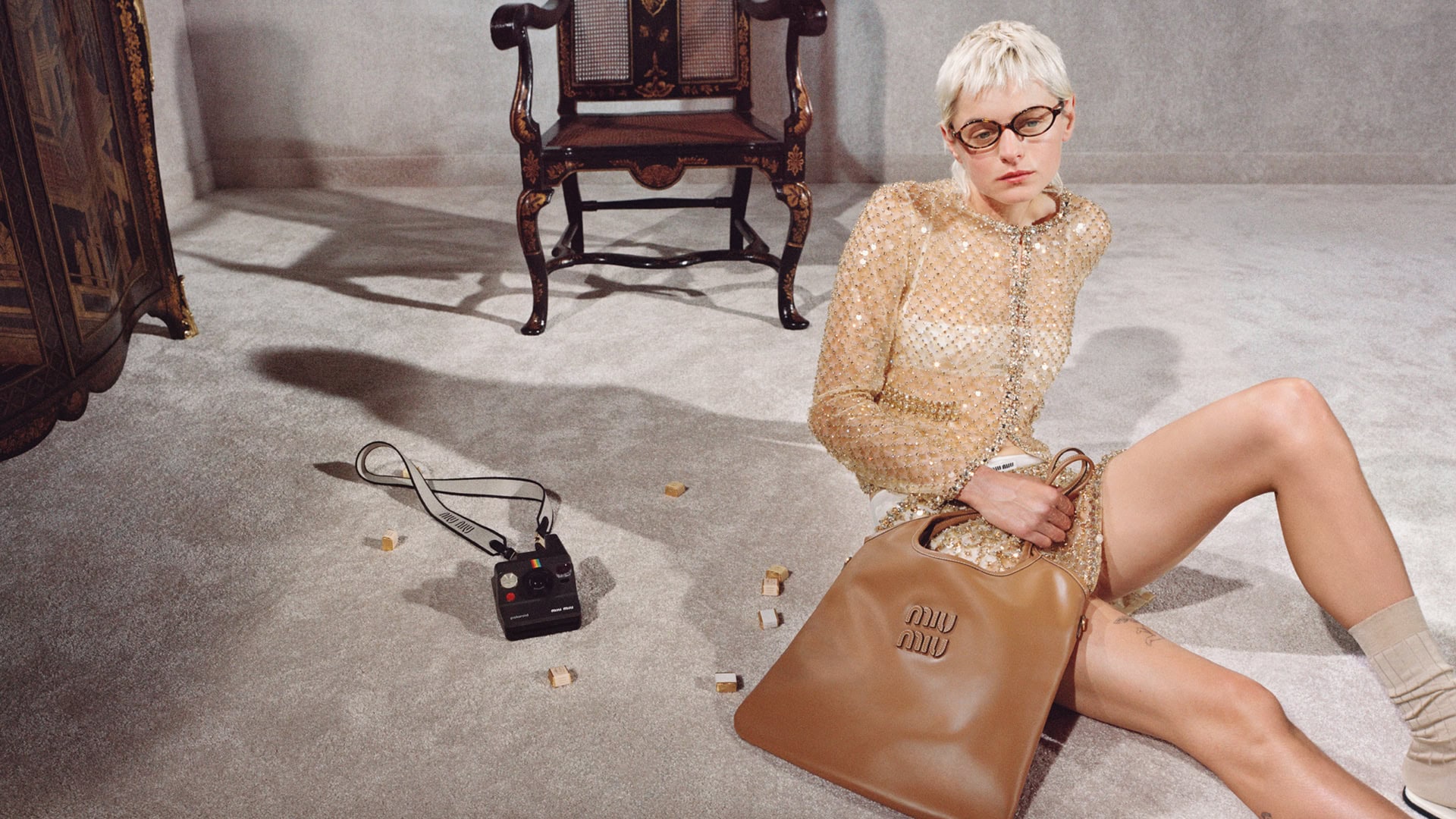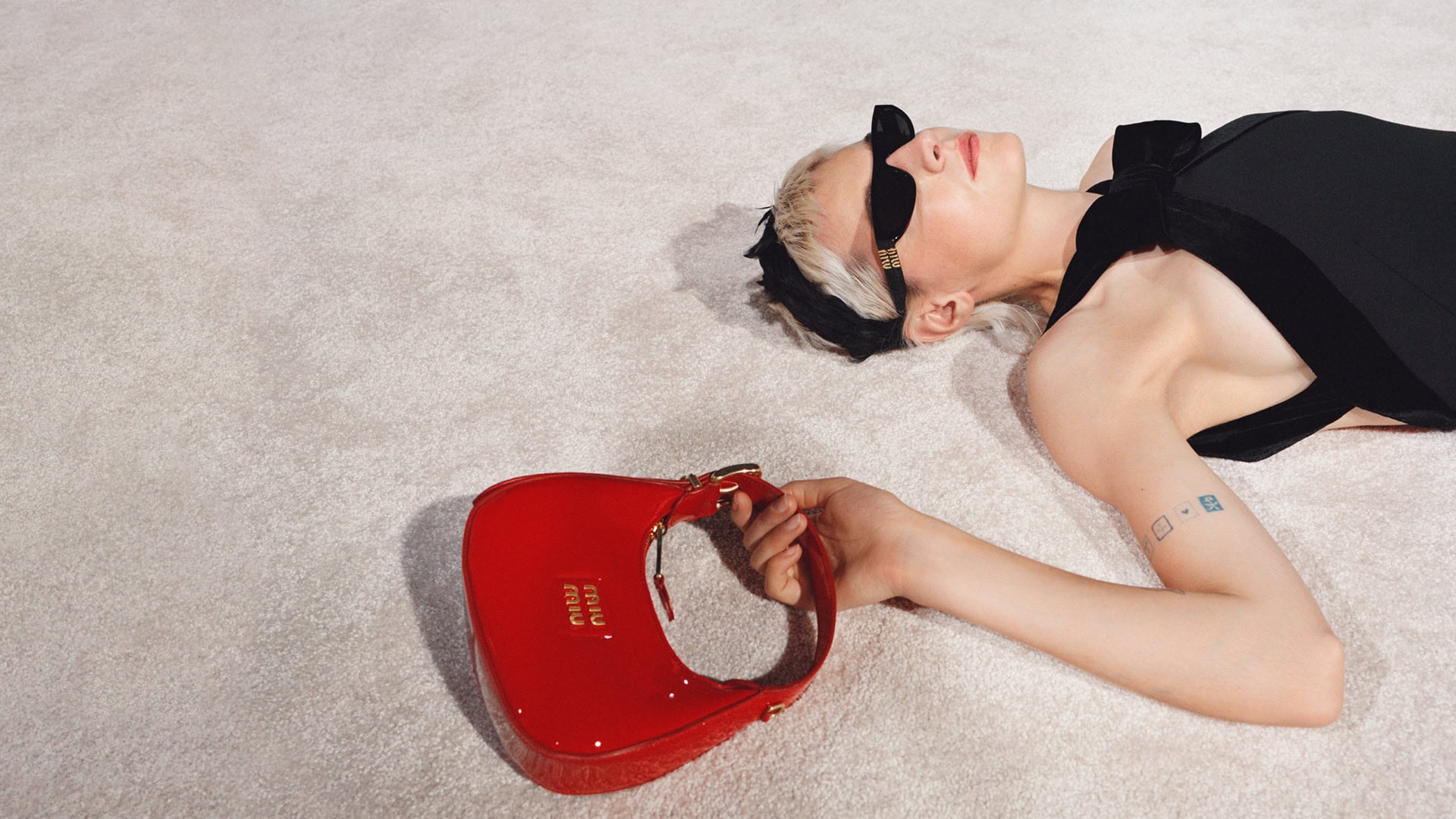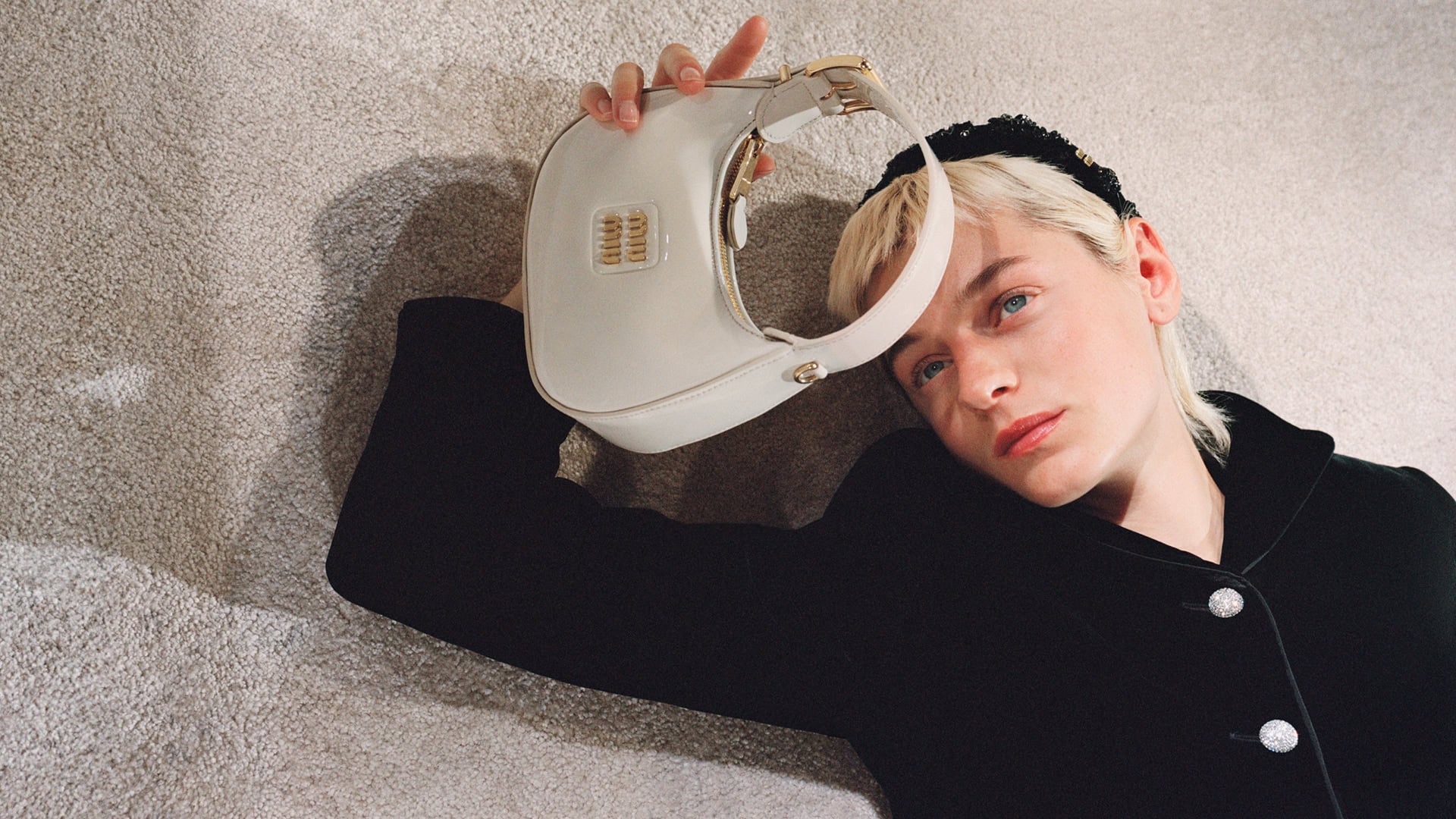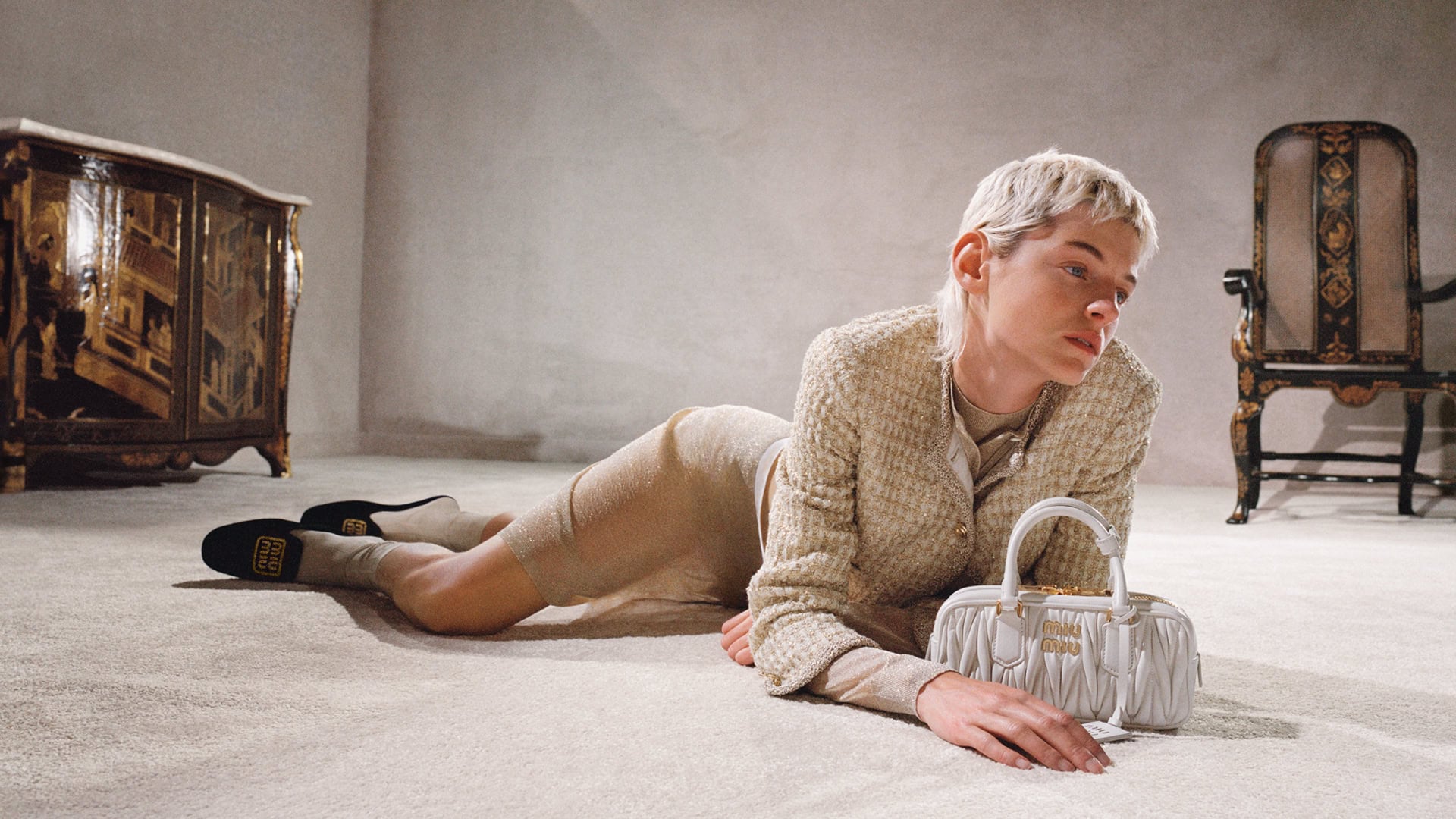 Miu Miu Creative Director | Miuccia Prada
Art Director | Edward Quarmby
Photographer | Zoë Ghertner
Talent | Emma Corrin
Stylist | Lotta Volkova
---