Review of Miu Miu Jewelry "A Remedy" Fall 2022 Ad Campaign by Artistic Directors Nathalie Djurberg & Hans Berg and Photographer Julien Martinez Leclerc with model Isadora Bjarkardóttir Barney
Miu Miu reconsiders the playful power of adornment with a new campaign for the jewelry of its Fall 2022 collection. The campaign was created by artists Nathalie Djurberg & Hans Berg, who created the collection itself in collaboration with the house, and photographed by Julien Martinez Leclerc.
Miuccia Prada first met the artist duo in 2005, and soon invited the pair to exhibit their work at the Fondazione Prada. The three have remained in touch and creative conversation ever since.
It has been so interesting to see how their work developed through time, encompassing different mediums, and always eager to confront with a new mindset. This is exactly at the core of our "A Remedy" project with Miu Miu, following the well-established tradition of "Artists as Jewellers," but with a completely contemporary attitude."

– Miuccia Prada
Developing the creative world inspired by the play, crafts, and totemic power of flora and fauna that characterizes their jewelry design for the collection, the artists create a stop-motion world of unexpected whimsy. Using materials like modeling clay and felt, they imagine curious creatures who come to life and interact with mischievous model Isadora Bjarkardóttir Barney.
The campaign embodies at once the two aspects of girlhood and artfully minded sophistication that always live side by side at the heart of Miu Miu's design world, while opening it up with a playfulness and imagination we don't often see from the brand, but that is so fitting and welcome. The campaign's title, "A Remedy," feels powerful and timely in its call to reconsider playfulness and wonder as a way to heal the soul and uplift our fractured world.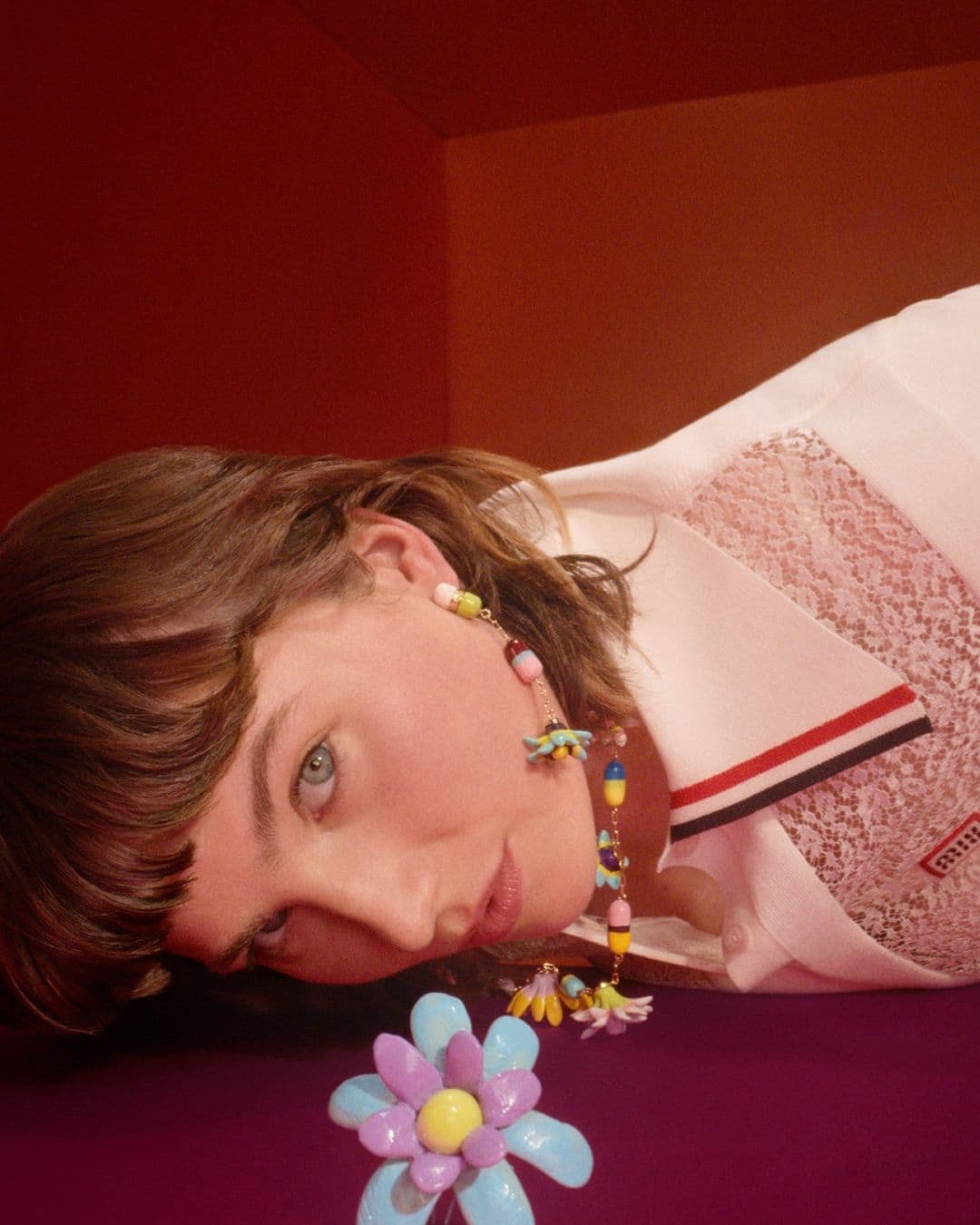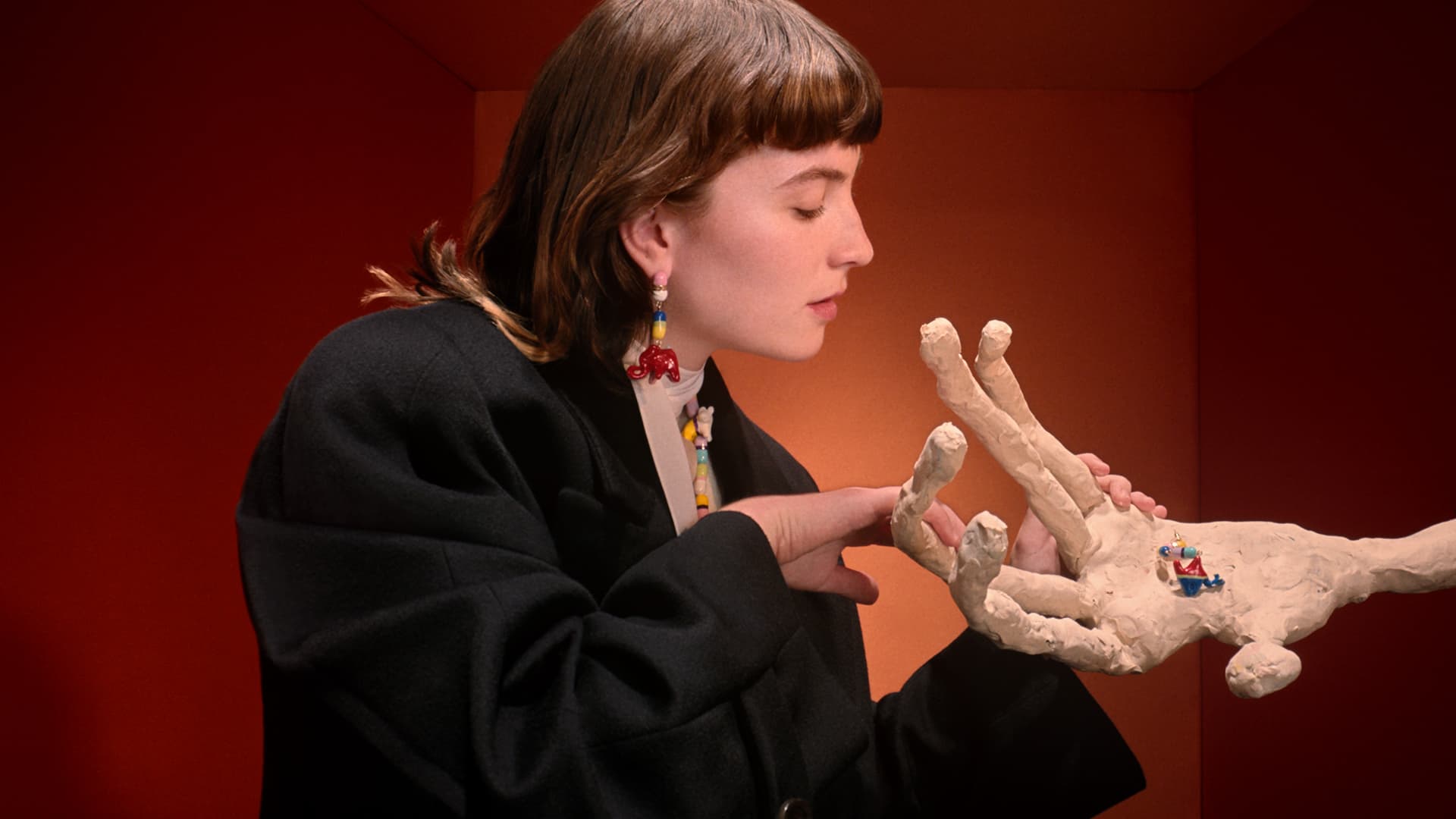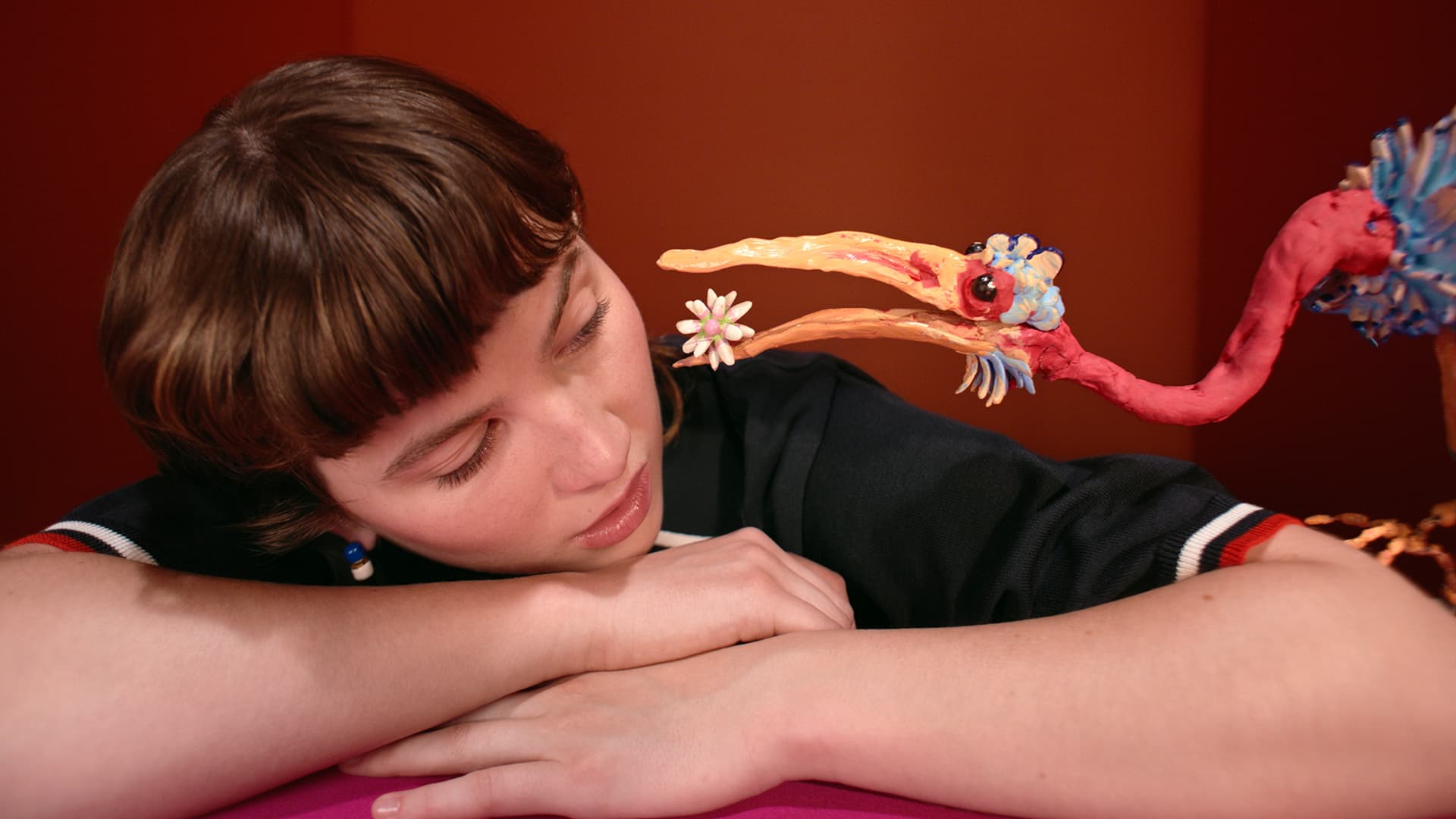 Miu Miu Creative Director | Miuccia Prada
Artistic Directors | Nathalie Djurberg & Hans Berg
Photographer | Julien Martinez Leclerc
Model | Isadora Bjarkardóttir Barney
Stylist | Lotta Volkova
Music | Hans Berg
---