---
In every interview and first impression, there is a common introduction: tell me about yourself. And due to our lives of writing and speaking this 30–second biography of who we are, we have become professionals at telling the basics of our own existence. However, place a camera in front—no words, no speech, but simply the portrait of your looks acting as your voice and everythign changes. Miu Miu's new feature of their pre-fall 2019 collection, lensed by Julie Greve, experiments with the intimidating idea of what identity means when its speechless.
Greve knows a bit about gaining a voice, in 2018, JW Anderson released a photographic competition to determine who would lens his next campaign. Due to her authentic and raw style, Greve was one of the three selected winning artists. That energy and understanding caught the eye of creative director Miuccia Prada who teamed the photographer with stylist Lotta Volkova to create an editorial project for Miu Miu.
In accordance with her style, Greve focused on capturing the beautiful "everyday" girl instead of the established and routine models. Casting from social media near her hometown in Denmark, she and Volkova focused on the authenticity of identity and the general struggle to find one's image when placed in front of a camera.
We've all felt uncomfortable in front of a camera, and showcasing one's character in front of a lens can be an intimidating, conflicting, and an unsure experience—yet there is a beauty and honesty that is reflected from the photographed portrait. The result is a series that is one part storytelling, one part documentary, and one part psychological story.
The other component of note is the role of Miu Miu itself and the changing tide of what it means to be a brand today. This project isn't a campaign, a lookbook, or a catalog. This project is simply a brand shifting from product developer to narrator, an editorial for the digital age that will live mainly on Miu Miu's own channels.
Julie Greve's work with Miuccia Prada and Miu Miu exemplifies how "local girls" are experiencing the conscious moment of self characterizing who they are, all with the help of Miu Miu attire. And this ediorial project is doign the same thing for the hous eof Miu Miu.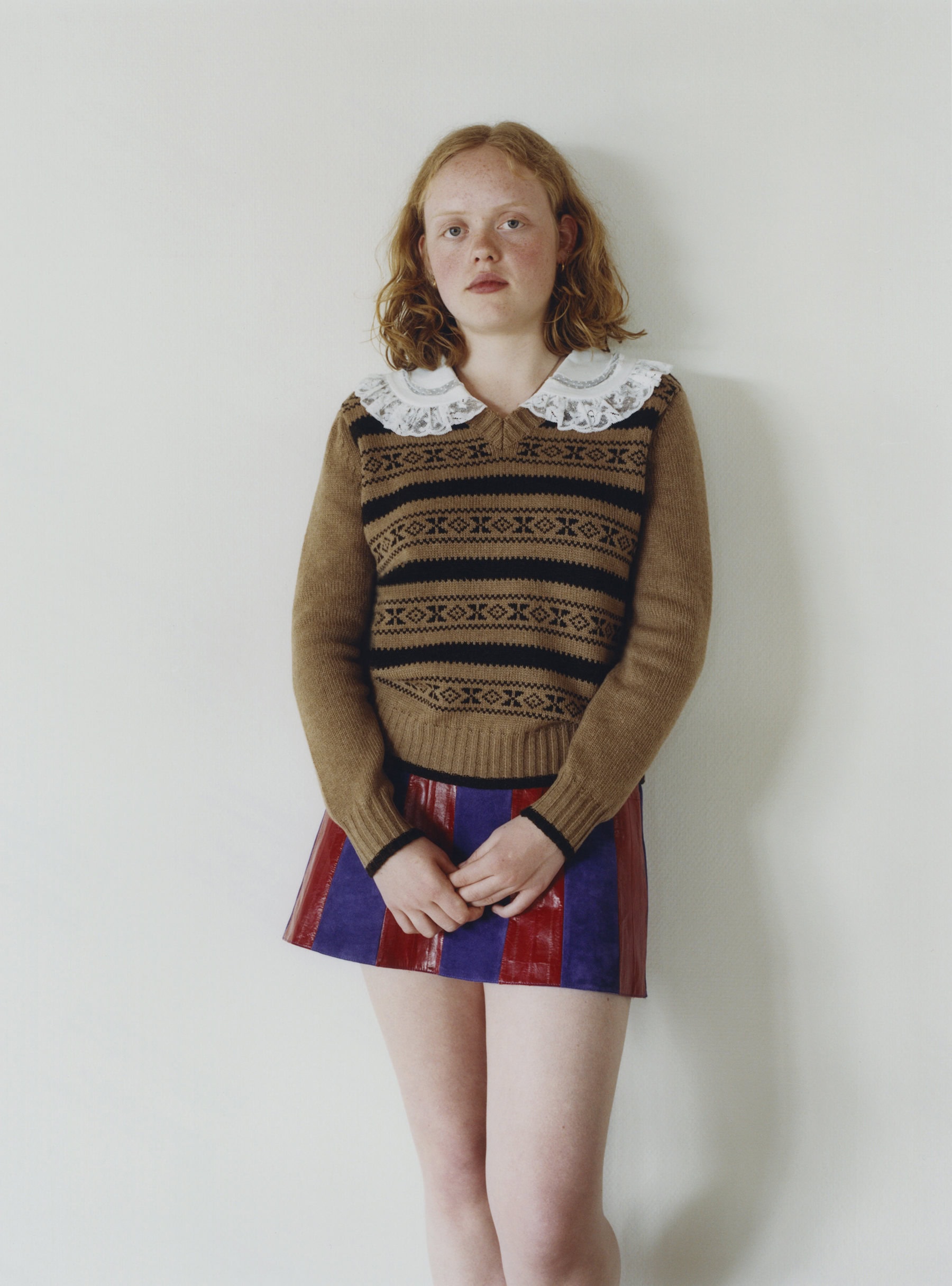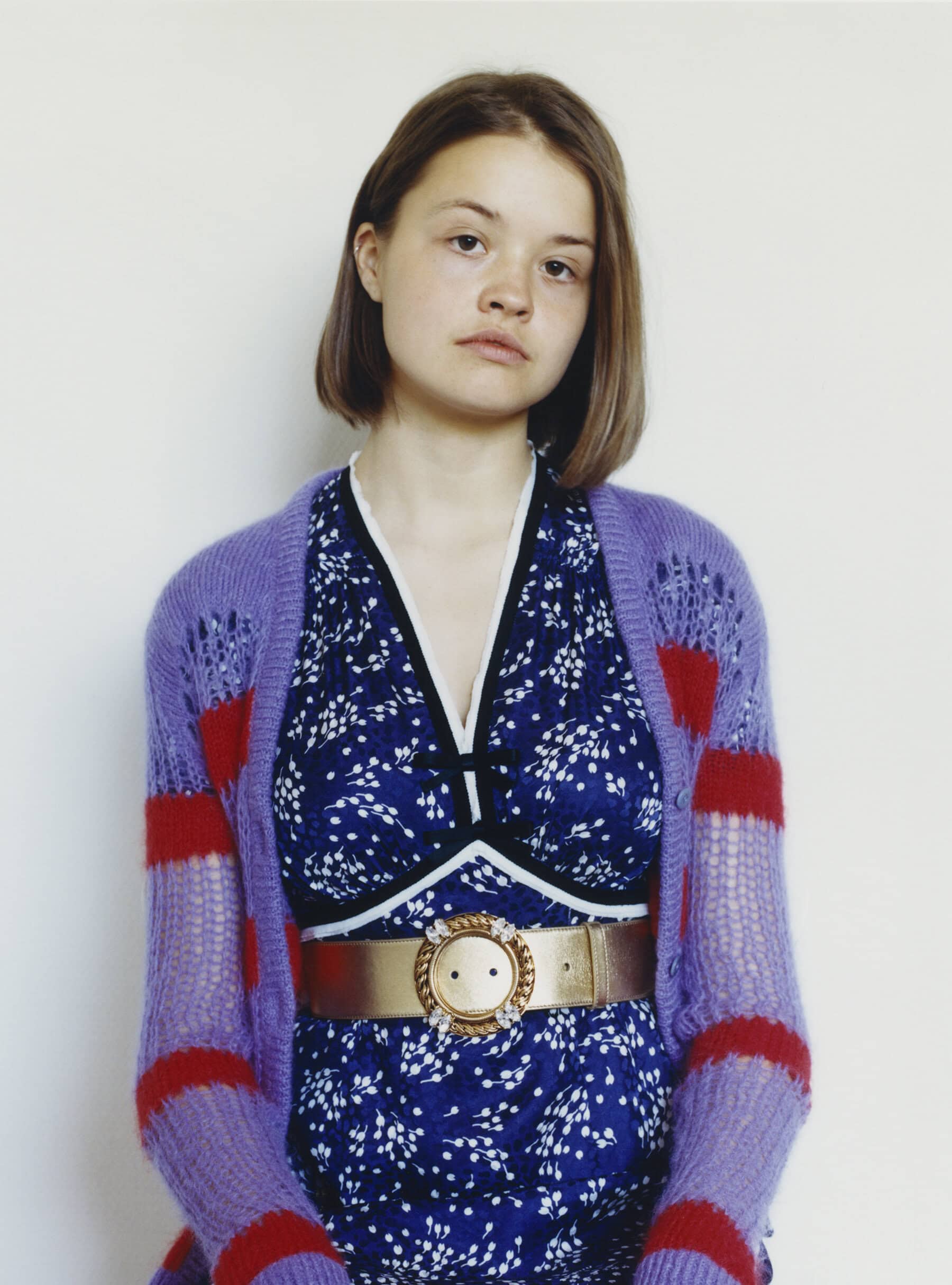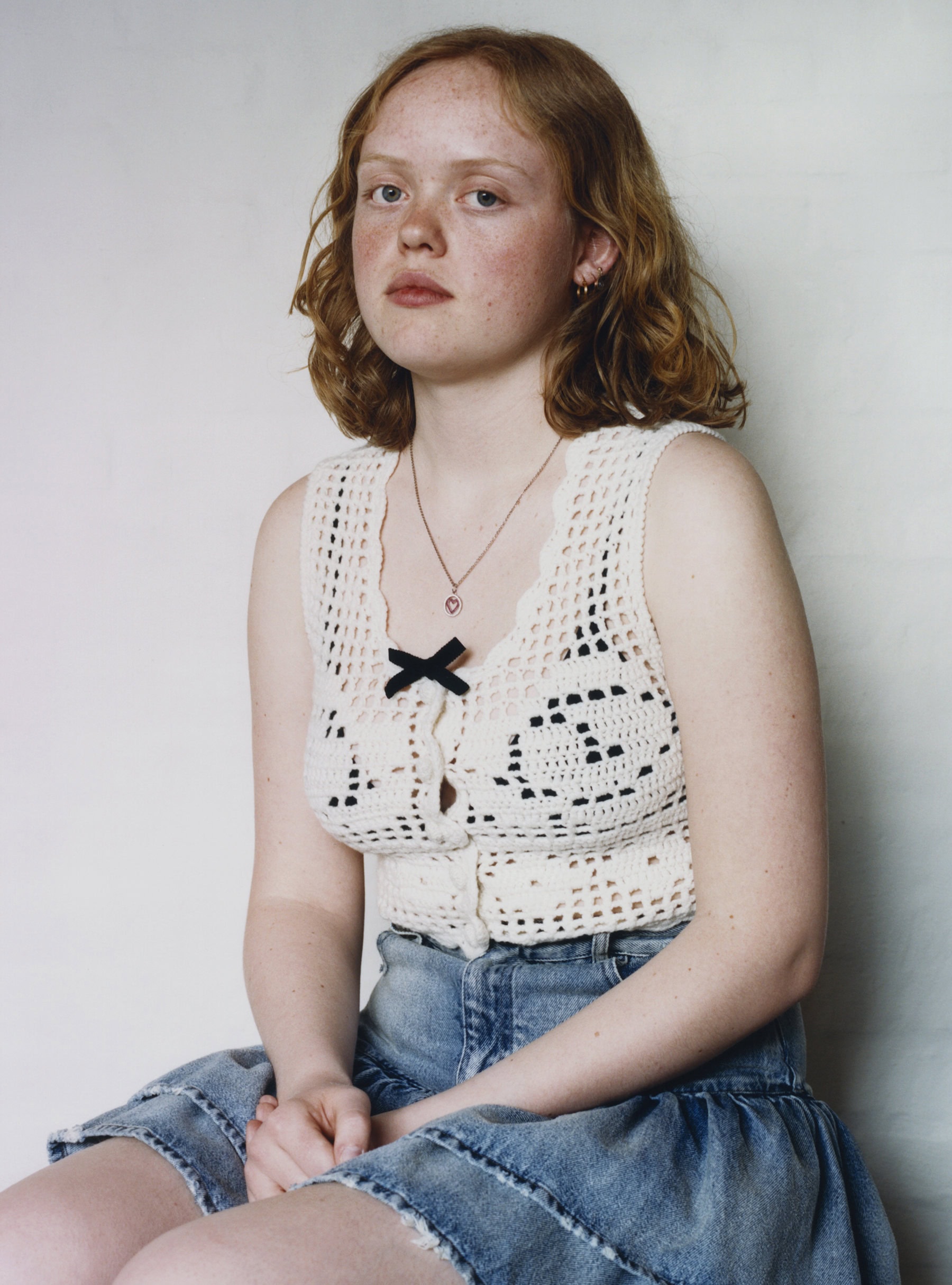 Miu Miu Creative Director | Miuccia Prada
Photographer | Julie Greve
Stylist | Lotta Volkova

---