---
Miu Miu blurs the lines between art and work in their Spring 2020 campaign art directed by Katie Grand.
The mythology of the artists' colony and its place within the past, present and future, is conjured at the Casa Corberó. Built by the Catalan sculptor Xavier Corberó, situated in Esplugues, close to the outskirts of Barcelona, his 'casa sublim' is characterized by elaborate, playful forms that still adhere to a certain strictness, discipline, and utility.
These notions are reflected in the Spring Miu Miu collection itself, where creative freedom and expression – at times spattered and hand-painted, with mismatched buttons, 'collaged' ruffles, done and yet undone – is contrasted with the discipline of form, silhouette, and utility found in the examples of workwear and the uniform, motifs Miuccia Prada turns to once again. Here it is 'woman's work' that is reflected, both domestic and artistic, in the shape of pinafores, aprons, and overalls.
The collection's campaign captures this dialogue through the eyes of multiple artists, finding cohesion while looking at things differently. The print campaign was handled by a team of photographers, who juxtapose candidly intimate black-and-white images with richly colored portraits, as well as stills from the video.
Directed by Robbie Mailer-Howatt, the video makes brilliant use of its setting, using the arches and spirals of the Casa Corbero to dramatically frame its subjects. These women feel both lost in the labyrinth of the house and confident that they do not need to leave it. Both sides of the artistic process are presented: the physical struggle of creation, and the emotional or intellectual appreciation of something spiritual. The campaign works to reconcile these two sides, to show the beauty of struggle and the ongoing process of understanding.
With a spectacular setting, sensitive photography, and, most importantly, a powerful message, the campaign feels exciting and important. It does not shy away from being a clear celebration of the woman artist, and Miuccia Prada shows strength and wisdom in continuing to affirm that vision in campaigns like these.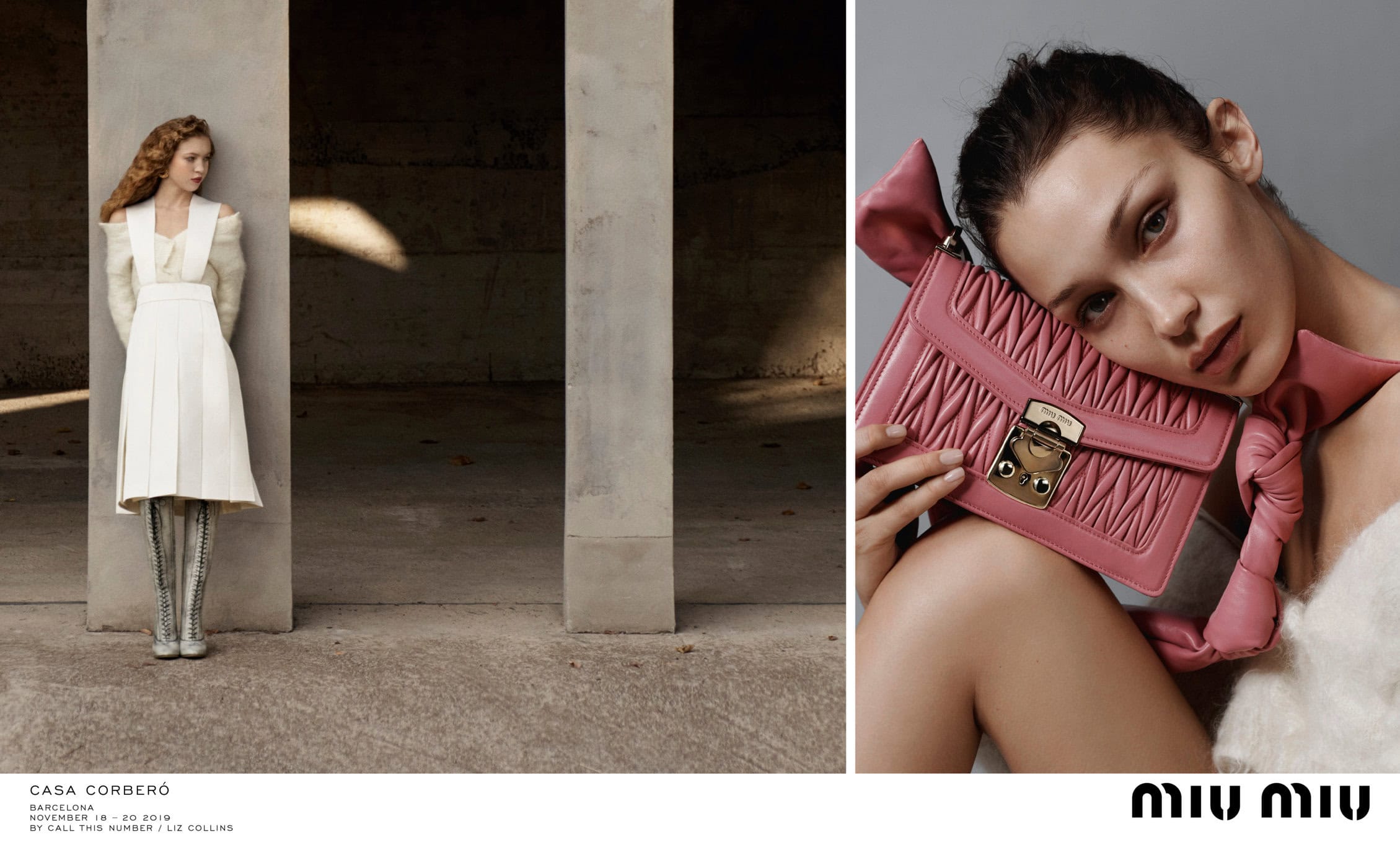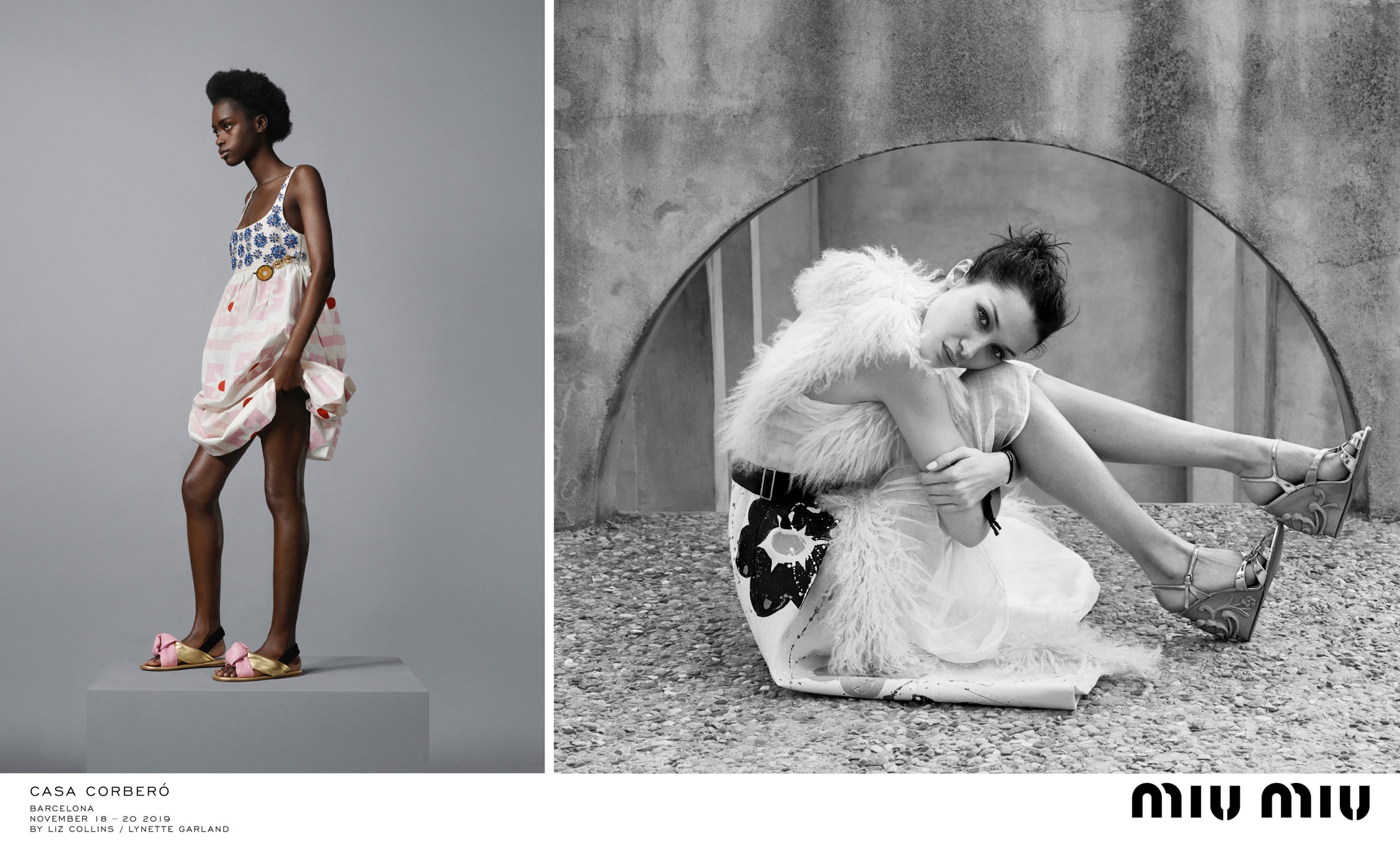 Brand Creative Director | Miuccia Prada
Creative Director | Katie Grand
Photographer | Call This Number, Liz Collins, Lynette Garland
Videographer | Robbie Mailer-Howatt
Models | Alexis Sundman, Bella Hadid,  Bo Gebruers, Jordan Leftwich, Kaila Wyatt, Lea Julian, Lila Moss, Patrycja Piekarska, Pia Ekman, Tang He, Tomiwa Adeshina, and Xiao Wen Ju
Stylist | Katie Grand
Location | Casa Corberó
Music | Happy House by Siouxsie & The Banshees
---