Review of Miu Miu Women's Tales #24 'Carta A Mi Madre Para Mi Hijo' 2022 Ad Campaign by Director Carla Simón with Talent Angela Molina, CeciliaGomez, & Ainet Jounou
Miu Miu presents the 24th entry in its Women's Tales film series with the film Carta a mi madre para mi hijo by Carla Simón.
A Spanish film director, Simón's 2017 Catalan-language debut film, "Summer 1993", became
Spain's candidate for Best Foreign Film. Her most recent feature, Alcarràs – about the disappearance of traditional peach-harvesting activities in Catalonia – won the Golden Bear at the 72nd Berlinale, becoming the first Catalan-language film to do so.
Both of Carla Simón's parents died of AIDS when she was just six years old, and because of this, she has scarce memories of them as adults. "With this film for Miu Miu Women's Tales, I want to give my son what I didn't have: a family history." For Simón, there is a special role that films play in people's inner lives: "Cinema has the power to repair what is missing." On the topic of Women's Tales as a platform for female-led filmmaking, Simón remarks, "It's very important in the creative process to question things, on set, with your team. I believe women directors are introducing this, and it's very positive – not just for women, but for men, too."
Beginning with intimate Super 8 footage that abstractly reimagines a touching maternity photoshoot, the film then dives back into the childhood of the girl who will become this woman, this mother. Gorgeously colored and rich with nostalgia, it takes us through a rhapsody of memories, encounters with family and tradition and moments of artistic discovery, occupying a cinematic realm between reality, desire, memory, and dream.
Fragmentary and fleeting, Carta a mi madre para mi hijo (Letter to My Mother for My Son) is a homage to the filmmaker's family that's partly fictional and entirely heartfelt. "I'm an optimist," Simón says, and her new film is full of tender hope in the midst of loss. It is a touching reminder that understanding who we are requires a lifelong process, piecing together real and imagined memories of the past, in order to compose a picture of the future.
The film premiered on Saturday September 3rd as a part of the 79th Venice Film Festival Giornate degli Autori program. Following the premiere on Sunday September 4th and Monday September 5th, a series of conversations were led by a group of talented individuals working in the arts and media today. The first conversation was led by the Miu Miu Women's Tales directors Janicza Bravo and Carla Simón discussing creating work in the company of women. The second conversation was held by actors Rachel Brosnahan, Natasha Lyonne, and Kelsey Lu centering around controlling the narrative in their works. The third conversation between Alba Baptista, Raffey Cassidy, and Quintessa Swindell discussed making their mark in their industry. The final conversation held by Emma Appleton, Yasmin Finney, and Lili Reinhart discussed creating meaningful entertainment today. All conversations were moderated by Penny Martin, Editor-in-Chief of The Gentlewoman Magazine and longtime Miu Miu collaborator.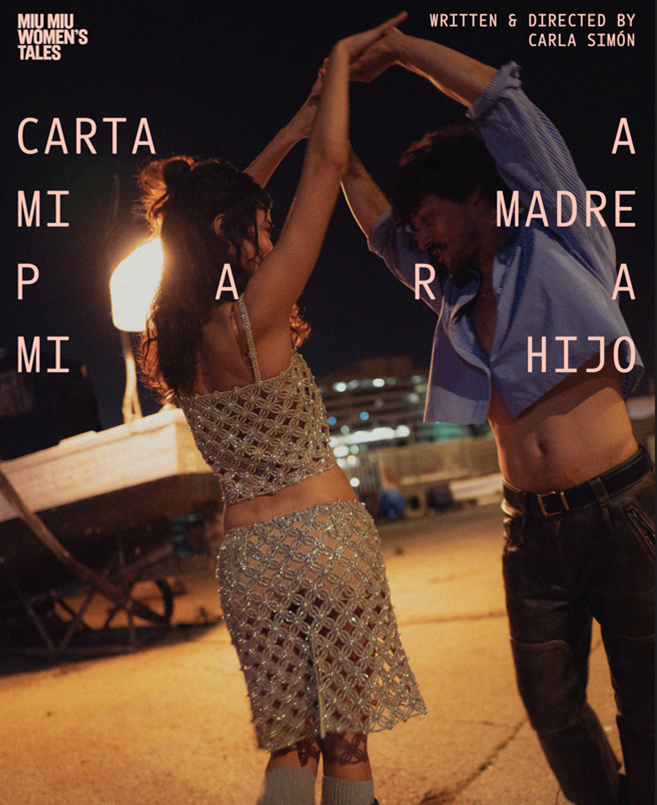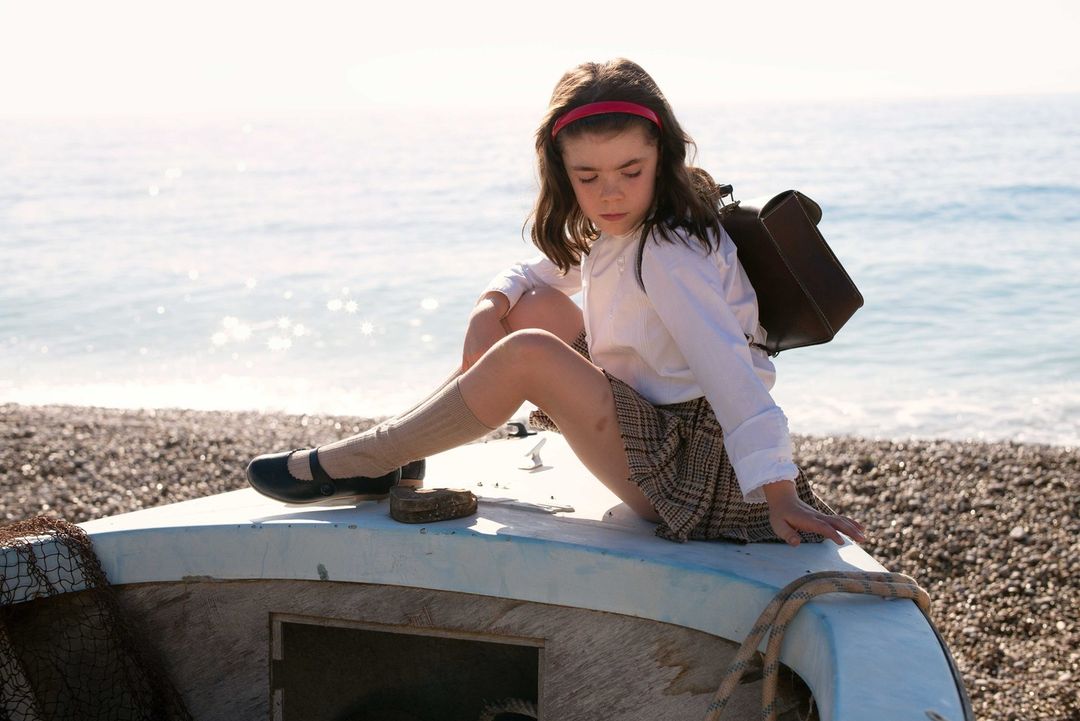 Miu Miu Creative Director | Miuccia Prada
Director | Carla Simón
Cast | Angela Molina, CeciliaGomez, & Ainet Jounou

---