Finding Decadence In Domesticity
Review of Molly Goddard Spring 2024 Fashion Show
By Angela Baidoo
THE COLLECTION
THE VIBE
THE THEME

Despite trending during 2020, as many sought out a more bucolic way of life away from major cities, Molly Goddard today proved it's a way of life worth preserving, and seeking out. Stripping back gave us an appreciation for Goddard's signature silhouettes and covetable knitwear as they were rendered in calico-coloured creams which amplified seaming and subtle shape shifts.
Going back to the beginning (back-to-basics) found Goddard exploring the collections of the National Theatre, looking inside and out she found she "loved the internal workings of garments". Choosing to expose what is often concealed (a metaphor for the industry over the last 3 years, if ever there was one) there was an innocence to her summer show. Tapping into the need for nostalgia, but in a yearning for simplicity and domesticity, rather than a rehashing of best-sellers from eras past made new, in Goddards hands, the inspirations from those National Theatre costumes appeared 'old-fashioned' but in the best way, as if discovering a trunk in the family attic full of vintage treasures.
The pastime of fashioning fabrics for both home furnishings and everyday ensembles, which anyone whose mother was a fan of Laura Ashley in the 1970s and 1980s will recall, was a clever marketing tactic which applied the most popular chintzy prints across dresses, childrenswear, bedding, cushions and curtains, for a true top-to-toe look. But here it was treated with a lightness in the form of faded rose prints and nods to the home – a duvet dress could put a new spin on the work-from-home aesthetic.
THE BUZZWORDS
Love-worn. New Nostalgia. Under Construction.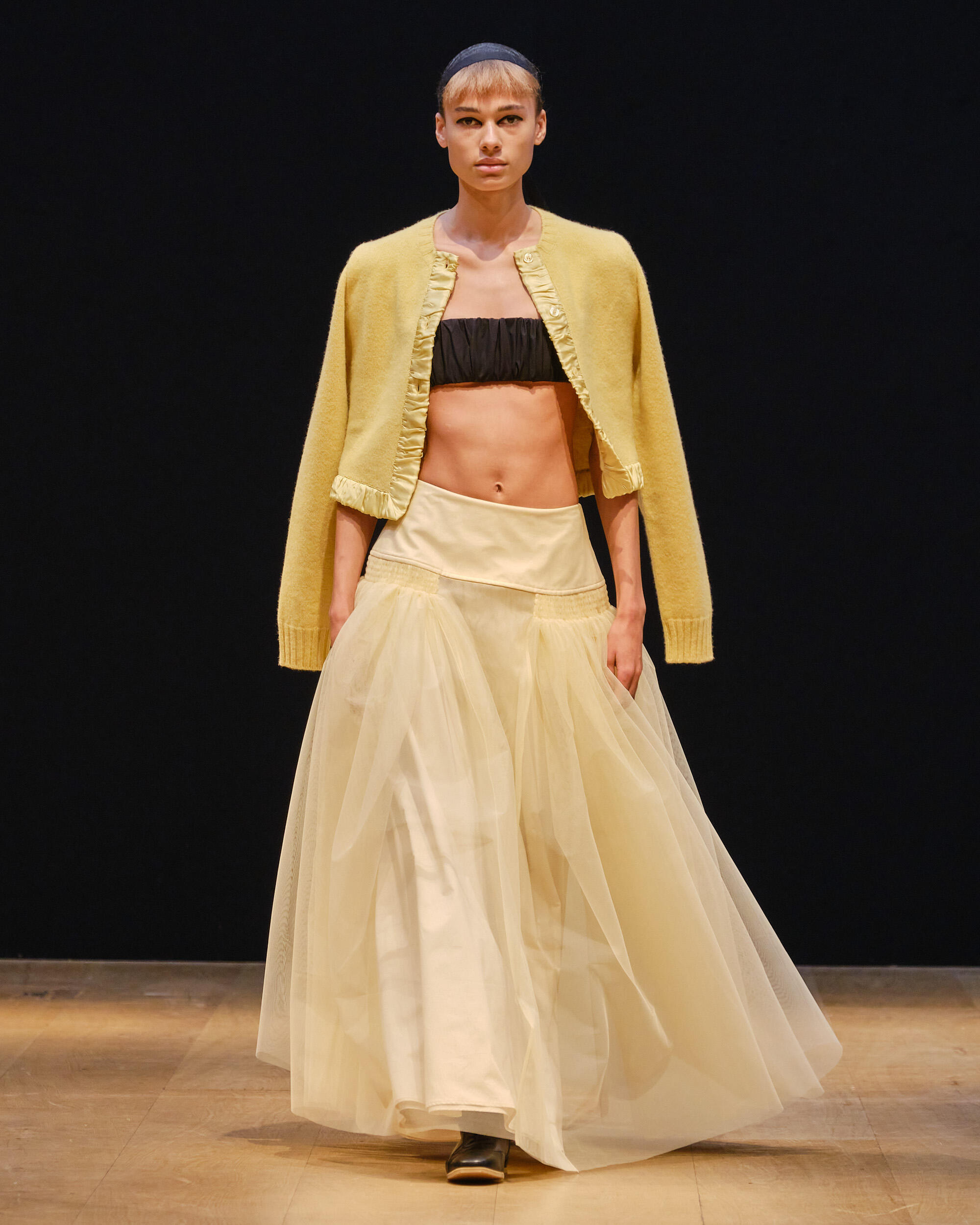 THE SHOWSTOPPER
Look # 12
Encapsulating the collection, the undyed cotton, the modernity of separates, the tiered hem, and the exposed underpinnings inspired by theatrical costume are brought together in a look which provides a glimpse into a new evolved direction for the designer.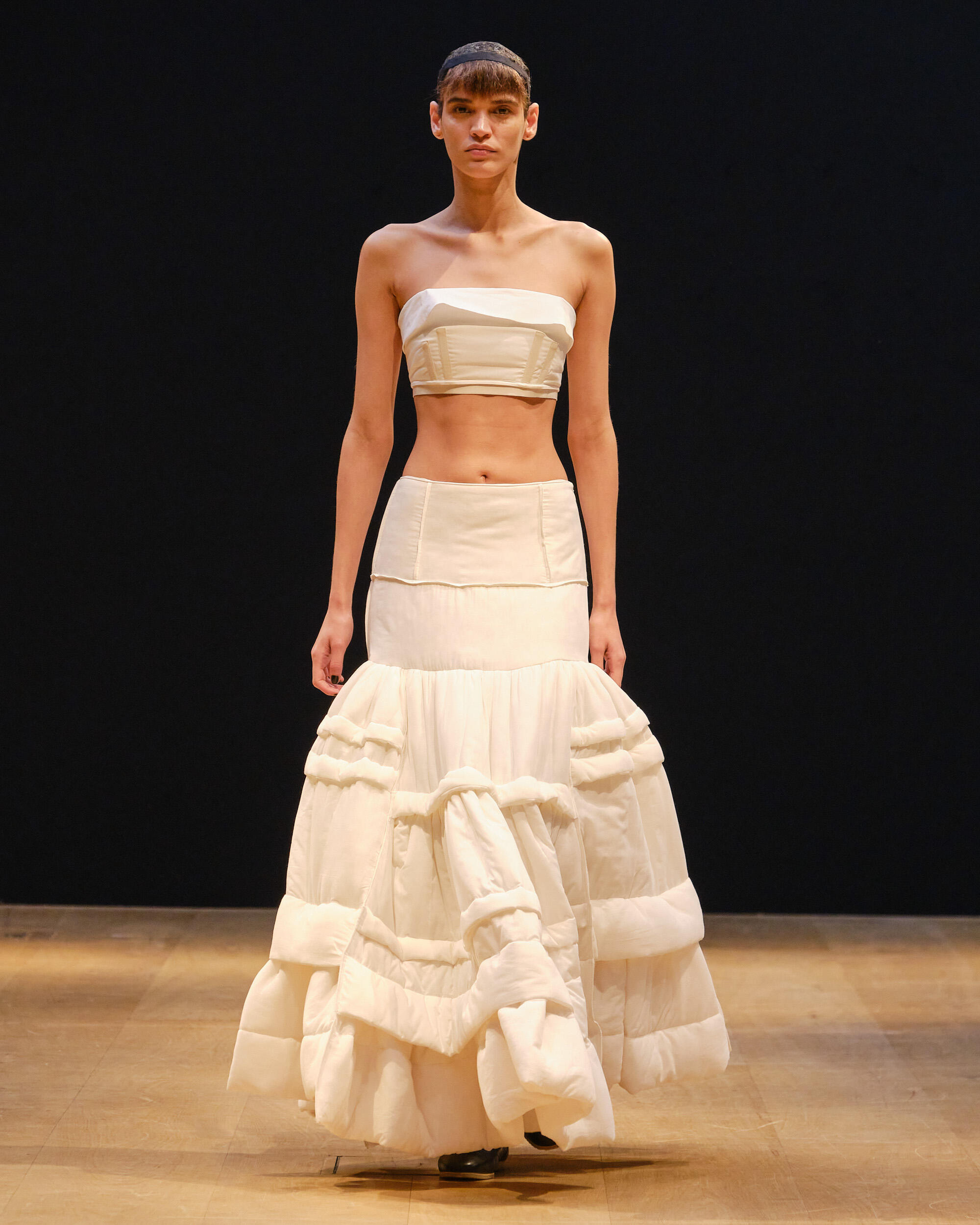 THE DIRECTION
A neutral palette amplified Goddards signature silhouettes
The knitted separates continue to gain strength
A broad range of plus-size models
The set would have benefitted from a sense of place, which would have added to, and built upon, the collections narrative
THE QUOTE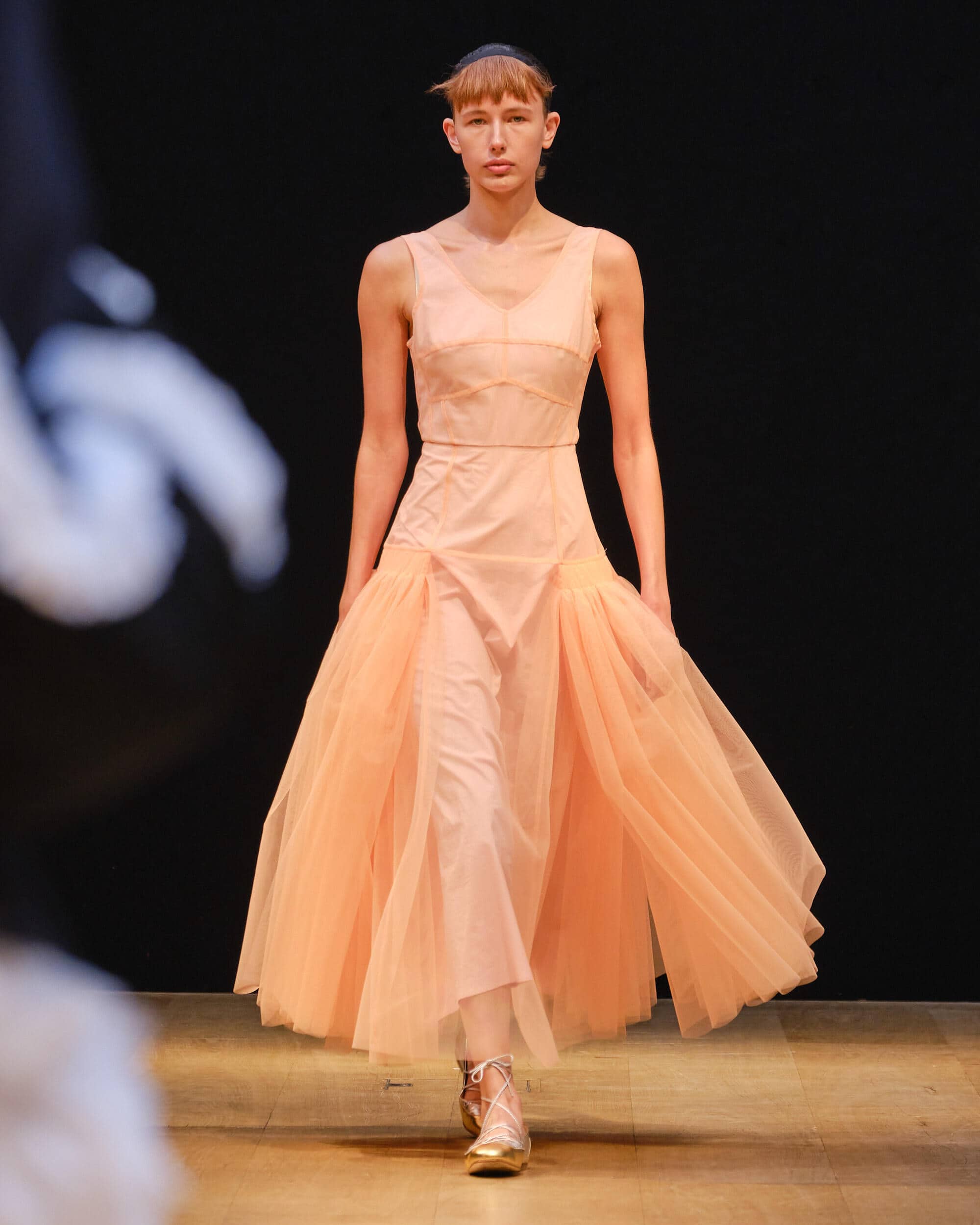 "We turned things inside out and discovered grosgrain strapping, internal zips, boning and binding. These elements play a key part in the collection, all exposed, exaggerated and external

Molly Goddard, Designer
THE WRAP UP
London designers this season are demonstrating – to an admittedly nervous audience of retail buyers – how they are evolving their brands to meet the needs of the new luxury consumer.
The influence of the theatre as a focus, was a move which paid off for the designer. As it encouraged us all to take a pause from the constant noise of it all and bask in – for want of a better phrase – simpler times. Getting comfortable in clothes which evoke memories of childhoods past and a domesticity long forgotten, but that we would do well to recreate in our daily routines even as small gestures, in a Goddard-approved quilted cotton duvet dress, of course.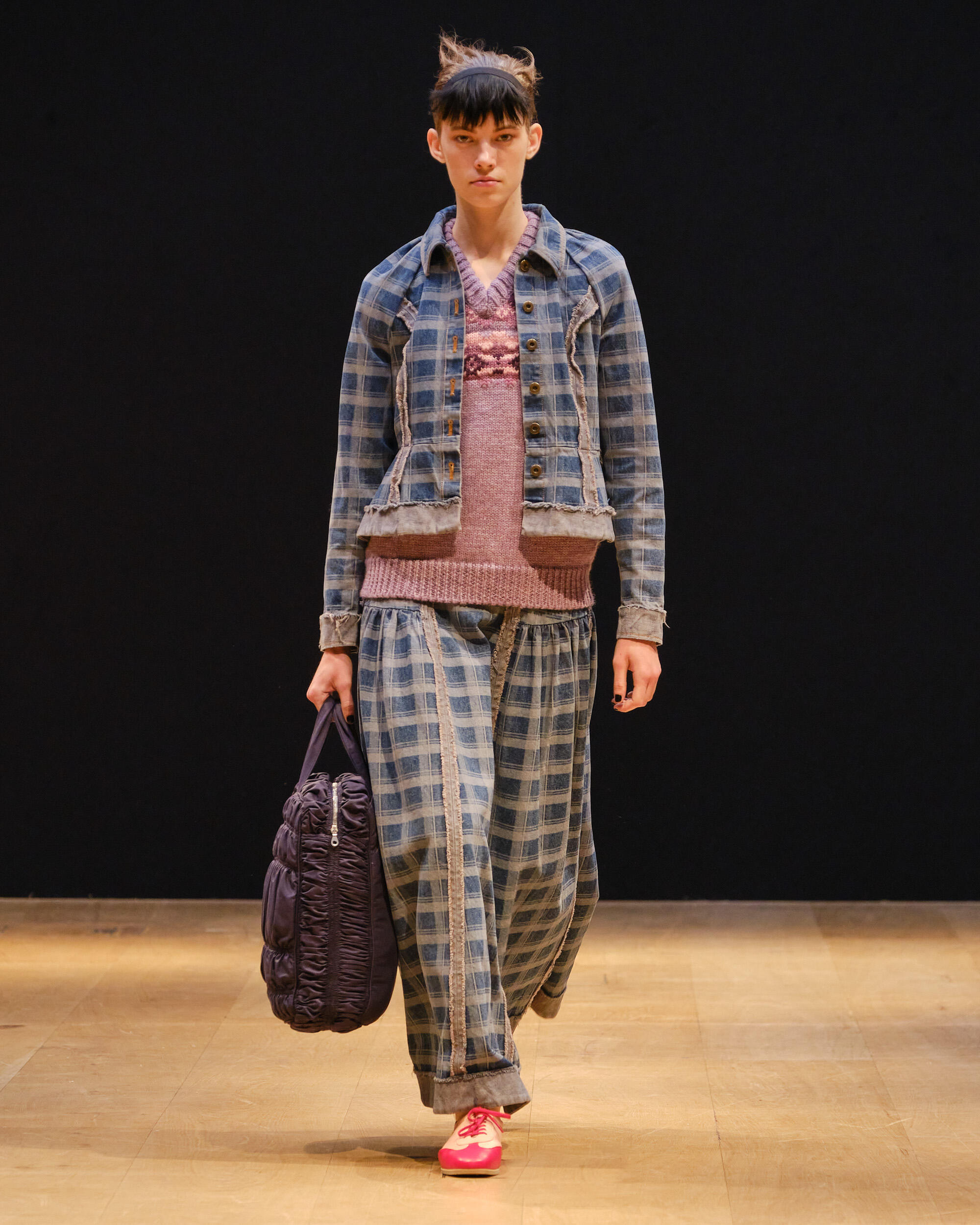 ---