---
by Ayite Kester Messan-Hilla
The Moschino Toy Boy fragrance campaign is tight like leather. Literally.
The black and white campaign lensed by Giampaolo Sgura, features model Jhona Burjack clad in black leather, and the references to Tom of Finland are patent. As a refresher, Tom of Finland is the pseudonym of artist Touko Valio Laaksonen known for his homoerotic images of hyper–masculine men in nude and in leather that defied censorship norms of the 60s.
Moschino's Toy Boy Fragrance too is defying norms in that traditionally fragrance campaigns expand the brand's universe of awareness by catering to a mass audience. But none of that for Jeremy Scott and crew who in the campaign film blends 1980s Al Pacino lead Cruising with the maze scene from The Shining.
While perhaps not all consumers may enjoy homoerotic images of hypermasculine in nude or in leather, the Moschino brand is still affirmed in referencing these ideas. And since Jeremy Scott has been the creative director of Moschino, the house has only proved itself to be kitschy and playful. The campaign is definitely on brand. It is a water-cooler conversation campaign filled with a smirk and loaded with camp after all. The audience may be limited and the campaign references may be particular. Nonetheless, the narrative sells. Moschino Toy Boy is sexy. Toy Boy is danger. And Toy Boy is Moschino.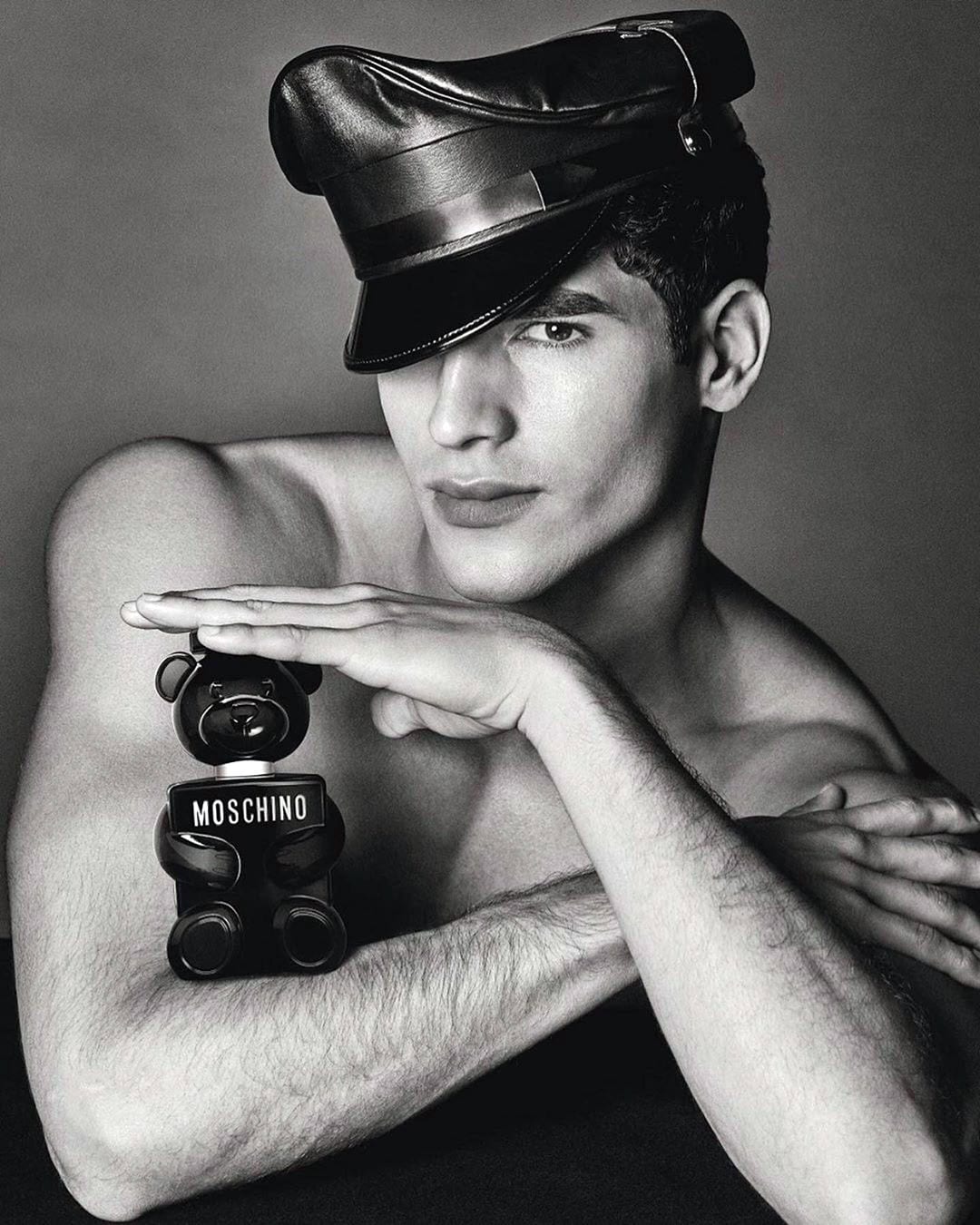 Moschino Creative Director | Jeremy Scott
Photographer | Giampaolo Sgura
Model | Jhona Burjack



---