Mouna Ayoub to Auction Off 252 Of Karl Lagerfeld's Chanel Masterpieces
Esteemed French businesswoman and renowned collector Mouna Ayoub is set to part with a significant portion of her illustrious haute couture collection, as 252 Chanel pieces, all crafted under the creative direction of Karl Lagerfeld, are slated for auction. This impressive collection, which includes designs spanning from 1990 to 2014, will be available for bidding on Monday, November 20th, through Maurice Auction at Pavillon Gabriel in Paris.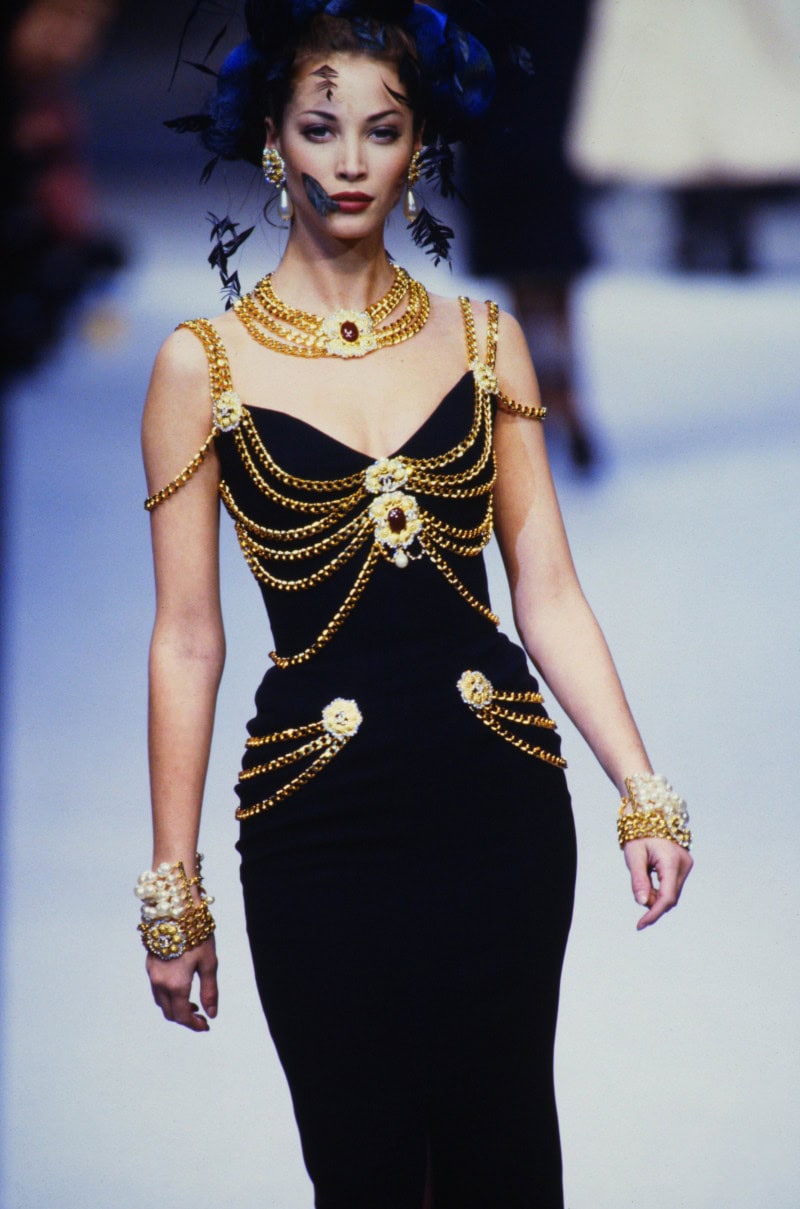 During her marriage to billionaire Nasser Al-Rashid, Ayoub faced restrictions on her attire, which led to many pieces in her collection remaining unworn. Instead, these couture garments were admired in her glass-covered closet in Riyadh. Now, these once restricted pieces will find new life beyond the confines of Ayoub's collection.
The Chanel haute couture designs included in the auction are not just garments but are pieces of art, with some taking over 800 hours to create. The collection features a range of items, from embellished evening coats and gold-laced dresses—worn by Ayoub to prestigious events such as the opera at La Scala and the Bal de la Rose Gala alongside Lagerfeld—to suits, shoes, jewelry, and belts. One notable item is a wig previously donned by Shalom Harlow on the Chanel runway.
The public is invited to view this exceptional collection on November 19th and 20th before the auction. The live auction will commence on November 20th at 6:30 p.m. ET, with online bidding options available, allowing haute couture enthusiasts and collectors worldwide to participate in this unique opportunity to own a piece of fashion history.
---