Review of Mulberry Holiday 2022 Ad Campaign by Creative Director Maria Clara Tripier with Photographer Dan Beleiu with model Eny Jaki 
Mulberry welcomes the festive season with a vibrant and energetic new campaign by photographer Dan Beleiu and art director Maria Clara Tripier.
Taking a colorful – and, in some cases, sparkly and metallic – range of Mulberry's signature bags as its basis, the campaign imagery uses smart styling and set design to create an abstract world of color. Gradient backdrops or reflective surfaces offset the texture-focused and high-shine visual character of the collection and the accompanying winter looks, while the models take energetic, heroic stances to show off their bags.
The campaign doesn't have the typical bells and whistles of a holiday campaign, instead finding new ways to inject subtle yet familiar seasonal motifs with a welcome sense of freshness and energy.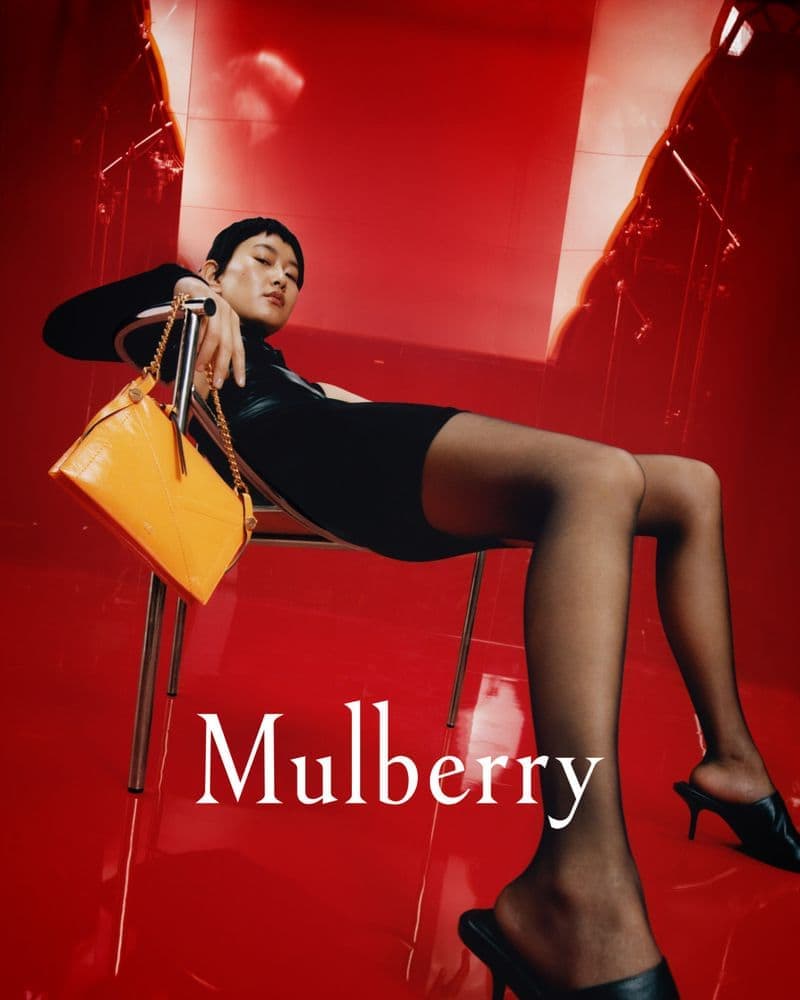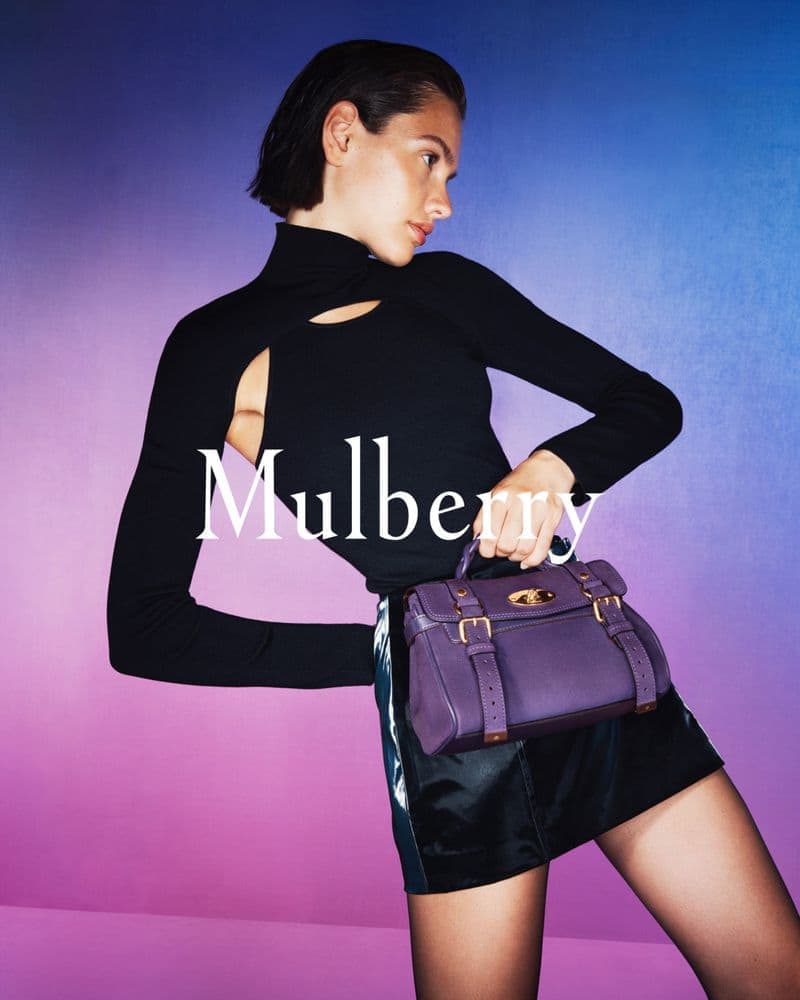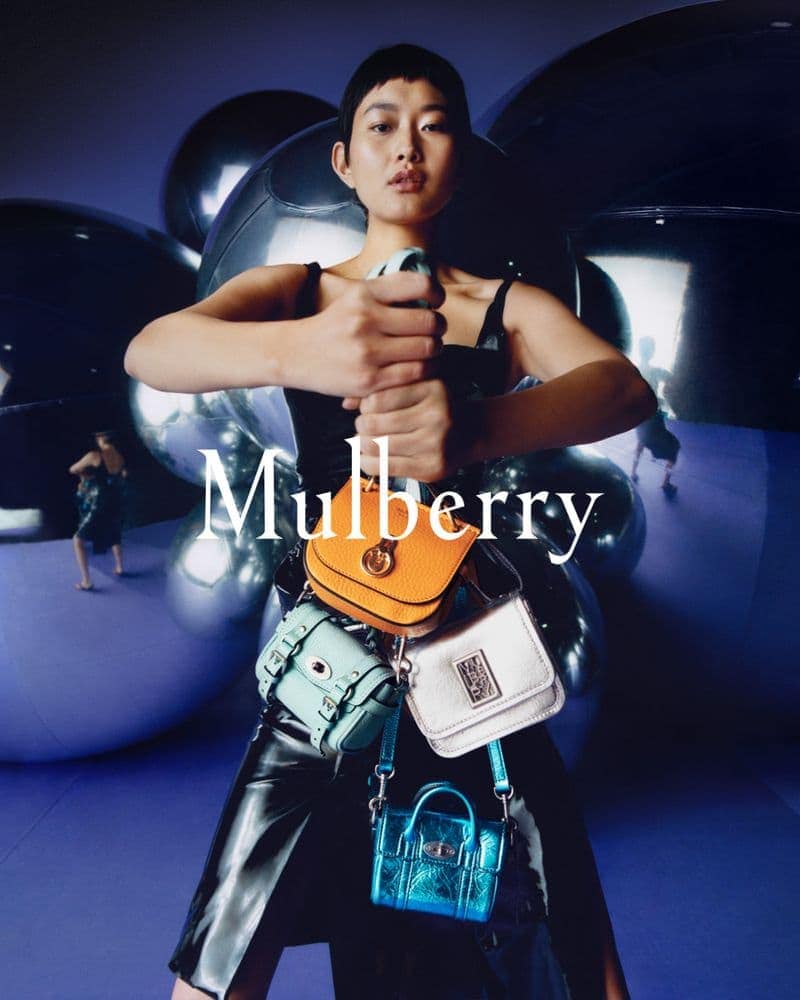 Creative Director | Maria Clara Tripier
Photographer | Dan Beleiu
Models | Eny Jaki
Stylist | Alexandra Carl
Hair | Takuya Uchiyama
Makeup | Grace Sinnott
Casting Director | Troy Fearn
Set Designer | Afra Zamara

---