Net-A-Porter continues its mentorship program in collaboration with the British Fashion Council (BFC) in the wake of the success of the first Vanguard Education Fund in 2022, building on its long-term commitment to nurturing a diverse and representative mix of talent.

Net-A-Porter reveals the influential mentors participating in the fund for 2023: designers Albert Ayal, founder of Up Next Designer; Priya Ahluwalia, founder and creative director of Ahluwalia; Elin Kling, co-founder and creative director of Toteme; Sébastien Meyer and Arnaud Vaillant, founders of Coperni; Yoyo Cao, entrepreneur, and fashion consultant; Camille Charrière, fashion editor and consultant;
To support students as they begin their professional journeys and establish themselves in the fashion industry, Net-A-Porter collaborates with the BFC's network of UK-based universities and its network of international universities through the Vanguard Education Fund. The fund will be available to final-year students enrolled in multidisciplinary courses in fashion and design and ceramics, fine art, photography, and jewelry at UK universities that are members of the BFC Colleges Council and at a few selected international institutions (Parsons School of Design and ESMOD).
Four winners will be chosen in May, each given a £12,500 bursary and matched with two of the fund's influential leaders. Mentors for the academic year were chosen to support the goals of each student. Additionally, Net-A-Porter has spent money on specialized training and access to the state-of-the-art 3D software CLO, which covers all. Associated expenses for the students for a full academic year to give them the tools they need to design for the metaverse.
The Vanguard Education Fund "provides much-needed mentorship and financial support to students who may not otherwise have been able to go on to practice design at a pivotal moment with challenges lying ahead for the next generation of emerging designers. There are still plenty of opportunities because young consumers are looking for new and diverse brands. As a result, emerging talent should be inspired and upbeat about the future. —Libby Page, market director for Net-A-Porter

"Our collaboration with Net-A-Porter on the Vanguard Education Fund offers concrete tools that provide reliable routes to support talent at various stages of business development. More than ever, it is crucial that we continue to strengthen and protect the talent pipeline to the industry, future-proofing emerging design talent who are setting the standard for creativity, innovation, and successful business. With inflation levels above the national average, talk of a potential recession, and growing concerns about how the cost-of-living crisis will impact the creative industries. Caroline Rush, the British Fashion Council's CEO.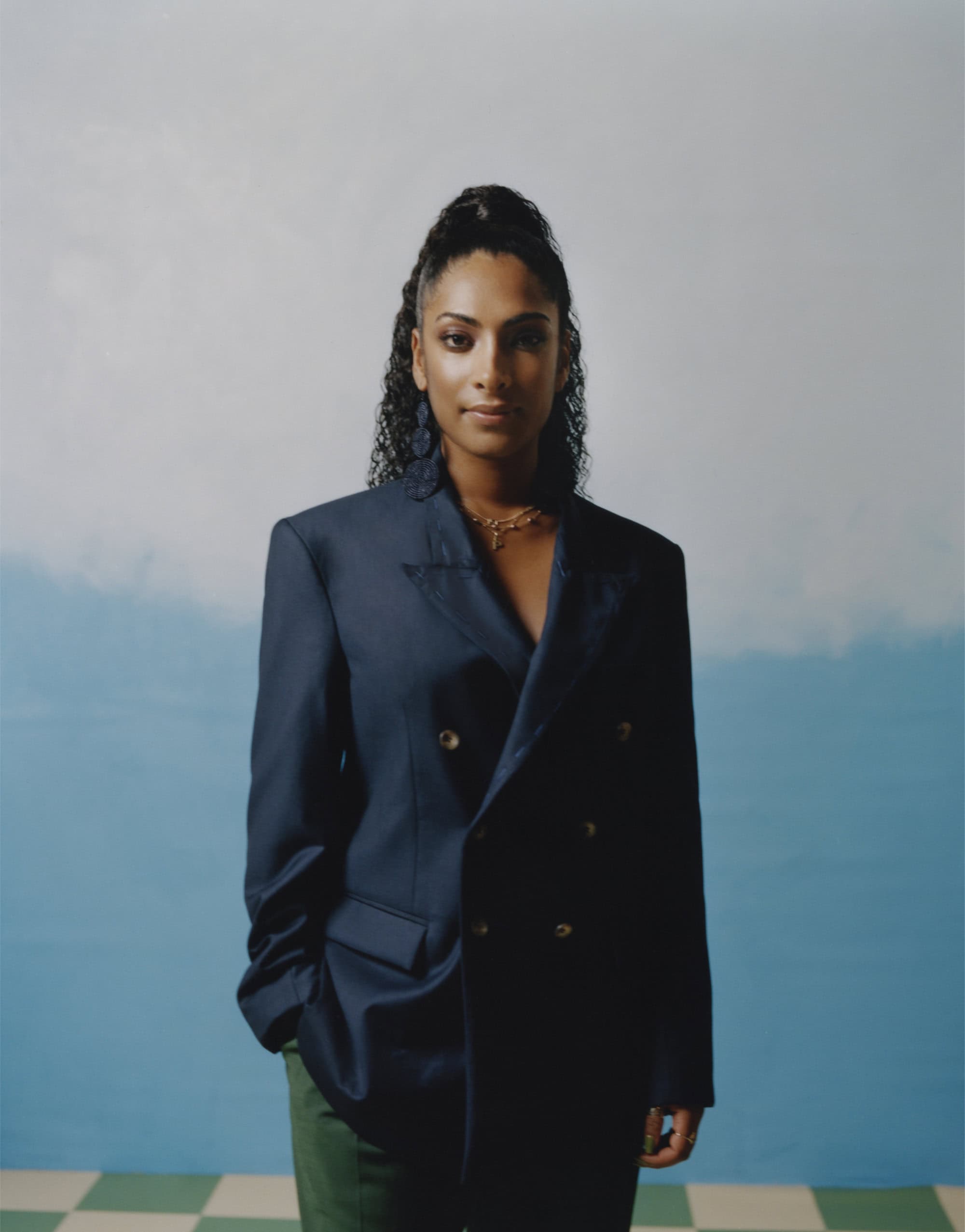 ---