Review of Net-A-Porter x Valentino Fall 2022 Ad Campaign by Photographer Louise & Maria Thornfeldt and Art Director Samuel McWilliams with model Phoebe Matthews
Net-A-Porter celebrates the arrival of fresh Valentino with a vibrant campaign by photographer duo Maria and Louise Thornfeldt, who brilliantly play with color and contrast to make for an elegant yet disarmingly vivid set of imagery.
The campaign's styling features exclusively the bright shade of pink that has come to be creative director Pierpaolo Piccioli's defining shade for his work at the maison. The photographers make brilliant use of this visual element that is consistent in tone yet shape-shifting in form, painting each image with slashes of bubblegum brightness. They capture model Phoebe Matthews against mostly all-white backdrops, which further intensifies the vibrancy of the PP pink. Whether framed by a portico of neo-baroque columns or a van passing by on the street, these portraits burst forth from the screen to meet the eye with their vivaciously chromatic presence.
As online retail platforms continue to grow and occupy a greater share of sales and consumer reliance, relationships between brands and retailers are becoming increasingly symbiotic. As a wholesale retailer (though it has been beginning to explore concessions and hybrid models), Net-A-Porter is responsible for selling the pieces it purchases from Valentino, and thus for marketing them and itself. The retailer must strike a balance of remaining accessible and consistent to its own customers while capitalizing off and being true to the image of Valentino that Valentino's customers are drawn to.
This campaign does a great job in executing this balance, seeing a new icon of Valentino's legendary elegance through a fresh and strikingly vibrant new perspective.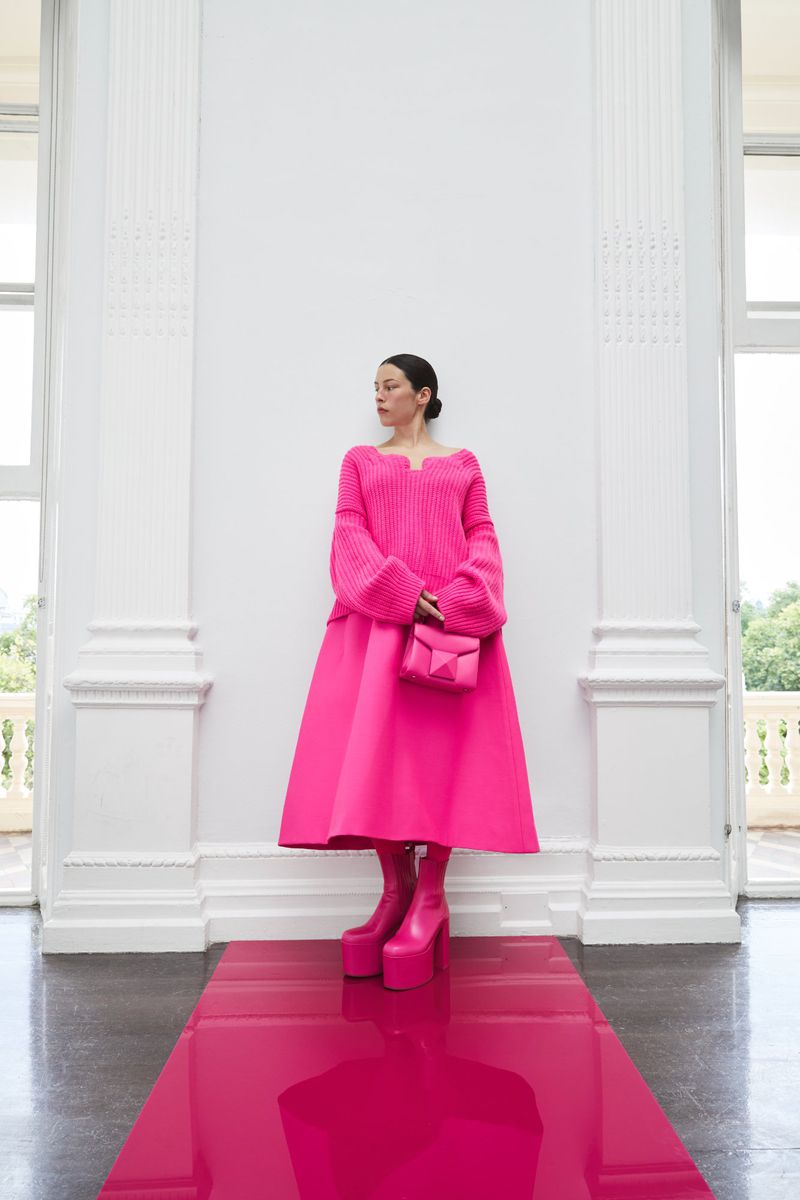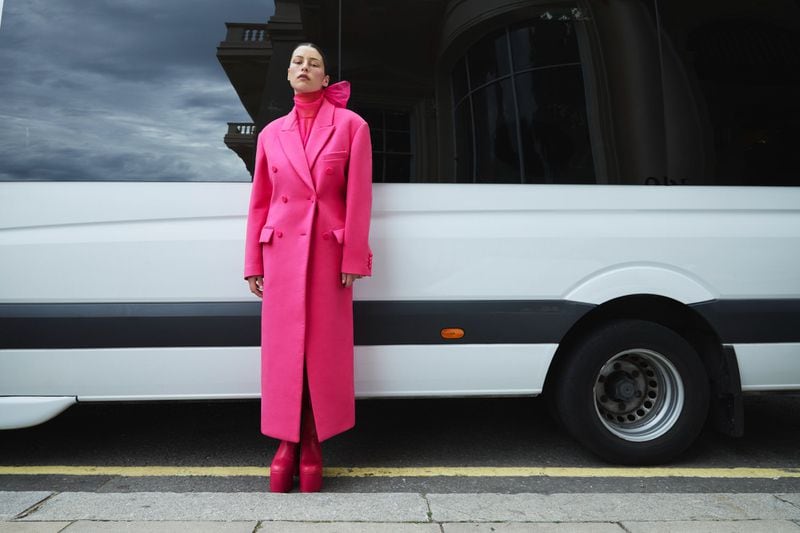 Photographers | Louise & Maria Thornfeldt
Art Director | Samuel McWilliams
Model | Phoebe Matthews
Hair | Blake Henderson
Makeup | Siddhartha Simone
Manicurist | Jessica Thompson
---