Norma Kamali is excited about the future. You have to be to stay in business for 50 years. The New York City-native found success in fashion as a store owner and designer at a young age, and today, she is regarded as one of the best examples of empowerment and feminism.
Kamali, who is best known for her poshly functional sleeping bag coat and the chic, statement suit jackets from the 1980's, has several accomplishments under her belt, including an honorary doctorate at her alma mater, Fashion Institute of Technology, the CFDA Geoffrey Beene Lifetime Achievement Award, a plaque on New York City's Fashion Walk of Fame, collaborations with Apple and eBay and being one of the pioneers of online shopping, but why is she so excited about today? Well, the designer who has done it all and seen it all sees several similarities between today and the 1970's, specifically the energy, spirit, and self-exploration.
Always looking forward, Norma Kamali is taking her eponymous label in a gender-fluid direction for the next generation that is finding themselves and creating their idea of masculinity and femininity. Before we discussed the future of her label, we sat down to talk about her beginnings as a business owner, forging her own path through reinvention, and why the kids of today will be alright.
Obi Anyanwu: I want to start at the very beginning for those that don't know your story. How did you get your start designing?
Norma Kamali: I never wanted to be a designer. I really wanted to be a painter. I was lucky to get scholarships to NYU for painting and to FIT for Fashion Illustration, but I decided to go to FIT. I still did my paintings. My paintings actually got me the scholarships.
When I graduated from FIT, I couldn't find a job that I loved. I had a bad objectifying experience in the garment industry where I ran out of an interview embarrassed and humiliated that I allowed myself to be intimidated. It was my first job interview, and I never went back to the garment world again. I said that wasn't for me.
Obi Anyanwu: Ugh, that's terrible… Where did life take you following that experience?
Norma Kamali: I got a job at Northwest Orient Airlines taking reservations on a computer. The airline industry was booming in the 1960's. I learned how to use a computer and had no idea that I was looking at the future in my work.
One of the benefits of working at the airline was traveling. I could go to London every weekend for $29 round trip. I remember asking where there were some shops and somebody pointed down King's Road, which was an artist community at the time similar to Chelsea. I saw this store that was different colors amidst gray. All of the people were wearing gray, the sky was gray, the buildings were gray, but there was music blasting out of this place with color everywhere. It was like a magnet—I couldn't get there fast enough, and I had chills. At that time, I was very interested in vintage clothes. It wasn't a thing yet, but I was wearing it, and London felt like where I had to be.
I stayed at a boarding house near King's Road and started to make friends in London. I was there every weekend, and people thought I lived there because I was there all the time. I traveled back and forth to London for four years, got to know everybody and felt a very big part of the energy. I had a lot of great friends; I still have a lot of the same friends. They were my inspiration—I wanted to bring back clothes for friends in New York City, and then I decided to open a store.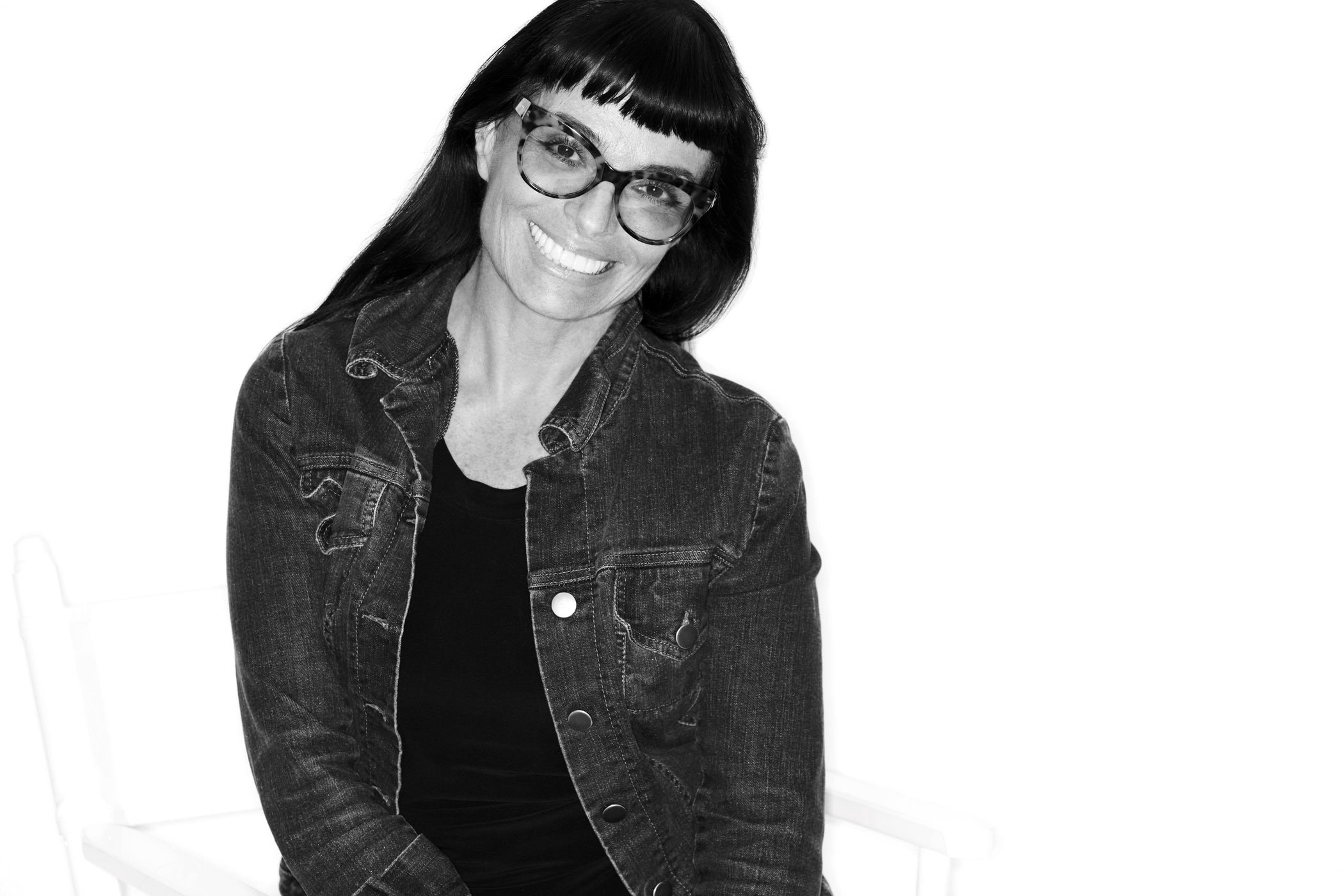 Obi Anyanwu: It's very interesting that you found your way back to fashion after four years away. Could you tell me about the store?
Norma Kamali: I opened a little basement store for $285 a month, and within a short time, I started to make things though I had never been interested in making clothes before. I had decided that I wanted to do some things that I hadn't seen anywhere and that could fit in with what I had going on. I was so lucky because, within the first six months, I had a full page in Vogue and a full page in Harper's Bazaar.
Obi Anyanwu: That's an amazing accomplishment!
Norma Kamali: It was unheard of. All I thought was that they were going to find out that I didn't know what the hell I was doing. That they're going to find out that I'm nobody, a nothing. But I was so excited about the recognition that it fueled me to keep going.
Obi Anyanwu: How did they find your store?
Norma Kamali: They just came in. Who knew? I didn't know anybody. I literally had Salvation Army furniture in the shop, and the shop was so small that it didn't have a dressing room. When the door was open to the shop, people would get dressed behind it. I didn't have any money to do it. I was making $80 a week at the airlines. Not that that was not a great salary, but it was also the 60's. I was just playing it by year.
I knew that I found my calling in that first year. I was able to apply all of my art and all of the training that I had into what I was doing. It was just fabric instead of paint. I learned how to make patterns—I learned how to do everything just for the sheer desire to control my destiny and to know that I could do something. I hired a pattern maker and he told me what I wanted was impossible, and I said nothing is impossible and I'm going to show him that this can be made. I was so obsessed with proving that things were possible that I just learned how to do it. I was very lucky that I had that moment, that connection. I was very lucky that I had that bad experience in that terrible interview to tell myself, "Don't do this, do something else," so that I could come back to fashion in the right way rather than where I was going.
Obi Anyanwu: Yes, exactly. Go back to it in a way where it's mainly for you and not in a position to appease others.
Norma Kamali: Yes. And the embarrassment of objectification is so familiar for women. I mean, now I'm talking about the 60's in madmen time. Just to understand, as a woman, this is what existed and this is what you were supposed to sort of go along with and feel okay with. Humiliation and embarrassment are devastating because it just wears away at your self-esteem. If I could count how many times I had been objectified in my career… It even happens now by people who aren't meaning harm. I would say in the last five years I've still had a number of instances.
Obi Anyanwu: How did you maintain your self-esteem during the mad men era when you were beginning your business?
Norma Kamali: You didn't say anything then because it was better not to. Like other women at the time, you had to grin and bear it. Men had so much more power so I had to make the adjustment in my head that I could do the male role of running a business if I wanted a creative life. My dream to live a creative life was so strong that I had to create my own vision for my role. Some of that still exists and if I listed every example of that in the life of a woman, I wouldn't be that different from a lot of other people. But as a business owner and an entrepreneur, I've had some very interesting confrontations or situations that really have to do with self-esteem and wearing away at how you feel about yourself. You're humiliated and embarrassed in those really bad situations. So it's a lot of work for women to try to keep above that.
Obi Anyanwu: I understand. When did you start your own label? You said you were designing while operating your store, but was there a certain point when you stopped the store to focus on the line?
Norma Kamali: Well to start, my married name is Kamali, and so the name of the store and the label was Kamali. I got married when I was nineteen. I can't even remember why we got married. He was very good looking and he was a student here as well. We danced together really well. He would work in the store while I would work at the airline and then he'd go to school and I would go in and make clothes in the sample room.
After ten years, we didn't know who the other was. We walked two different paths. It was a very challenging time for me, because we had grown so differently and we had completely different lifestyles. I had to make a decision for my self-esteem, and it was a very hard decision to make because I only had $98 to my name. I was definitely desperate to be in a situation that was better for my self-esteem and I thought that was the end. I spoke to a lawyer who was generous not to charge me and told me, "You can't take anything if you leave. You have to just leave." So, everything I saved and everything I'd done, my identity basically, was gone.
I had to say, "Okay, whatever is going to happen next is meant to happen," just like that terrible job interview. When it gets so painful, sometimes you have to walk away. And that was probably one of the most difficult things that I've ever had to do in my life.
Obi Anyanwu: So unfortunate… How did you bounce back?
Norma Kamali: I started borrowing money from anybody and everybody who would lend me anything. I didn't think anybody knew I existed, quite frankly. I didn't know if I could run a business. I didn't know if I knew how to handle money. I just knew I was creative. I borrowed money and I paid everybody back. I made a pact that I would send everybody whatever I could send each week to say, "I'm still paying you back, no matter how small this is." And if I couldn't pay, I would call them and apologize.
That was probably one of the best things I had ever done because in fifty years, my business went up and down and there were times where I had to borrow money and I just followed the same thing. Always reach out to anybody that you owe money to, always be very upfront, and do your best to pay everybody back. Today, I don't owe anybody money. I'm the sole owner of my company and I have creative freedom. I've worked very hard to have that kind of life.
Obi Anyanwu: I feel, from what you're saying, that reinvention just kind of comes naturally to you?
Norma Kamali: All the time. Well, you have to if you're going to survive five decades. It's not that I tell myself I have to, it's that I can't help being intuitive. You can't help but have a sense that there's something I have to pay attention to. You feel things. I'm lucky that I have that. I feel when I need to do something different and I feel uncomfortable when something isn't right anymore. You have to listen to the universe, or your dreams, or whatever it is.
I do think that there's an internal mechanism that a lot of people use for information. For me, I knew intuitively that I wanted to be here, and creatively, it's so much more fun to be experimental and innovative and explore than doing the same thing over and over again, no matter how beautiful it is.
Obi Anyanwu: I totally understand. And one of the things that you've done, in regards being intuitive, is be one of the first to sell online or at least to have a web store. Is that accurate?
Norma Kamali: So, because of my early airlines' computer stuff, I was fearless about it. When I started hearing about the sort of commercial use of computers beyond airlines or schools, which is the original use, I was like, "I've got to get that. I can do this. This would be so great!" Could you imagine directly meeting someone and telling them your story directly and not through buyers who reinterpret your life? I can tell you directly. You can hear my voice and you can see it. I jumped on it so fast, but way too early because there were only three other people who were doing it. It was too early. The interesting thing is that I started to learn early on what people wanted and what they were responding to. It became a great source of information.
I did a collaboration with eBay. I even did some things with Apple early on. I did an event with them about the democratization of fashion. I think that being able to connect is the ultimate. I mean, aren't you fascinated when you just go through Instagram? I look at people who are wearing my clothes and people post things and I look at where they're all located and I'm blown away. They're all over the world in places I can't even imagine, wearing my clothes as if they're right here. I mean, how incredible is this! It's just brilliant. It's beyond anything I could have imagined.
Obi Anyanwu: What comparisons could you draw about being a business owner today versus in the past?
Norma Kamali: The support system now for women is extraordinary. There were so few women entrepreneurs in fashion and in executive positions so I didn't have role models. Now, help is everywhere.
Obi Anyanwu: I consider you to be one of the best examples of feminism and female empowerment. What else could you share about your experiences, and what comparisons could you make to feminism today?
Norma Kamali: Feminism today has a great advantage. The mobile devices we carry provide a global voice for women to stay united in the effort for equality. Women know their strength and are redefining our roles every day. My role as a feminist today is to focus on how a healthy lifestyle is empowering and supports self-esteem. Emotional, spiritual, and physical health defines women today more than ever before. Then clothing and make-up follow.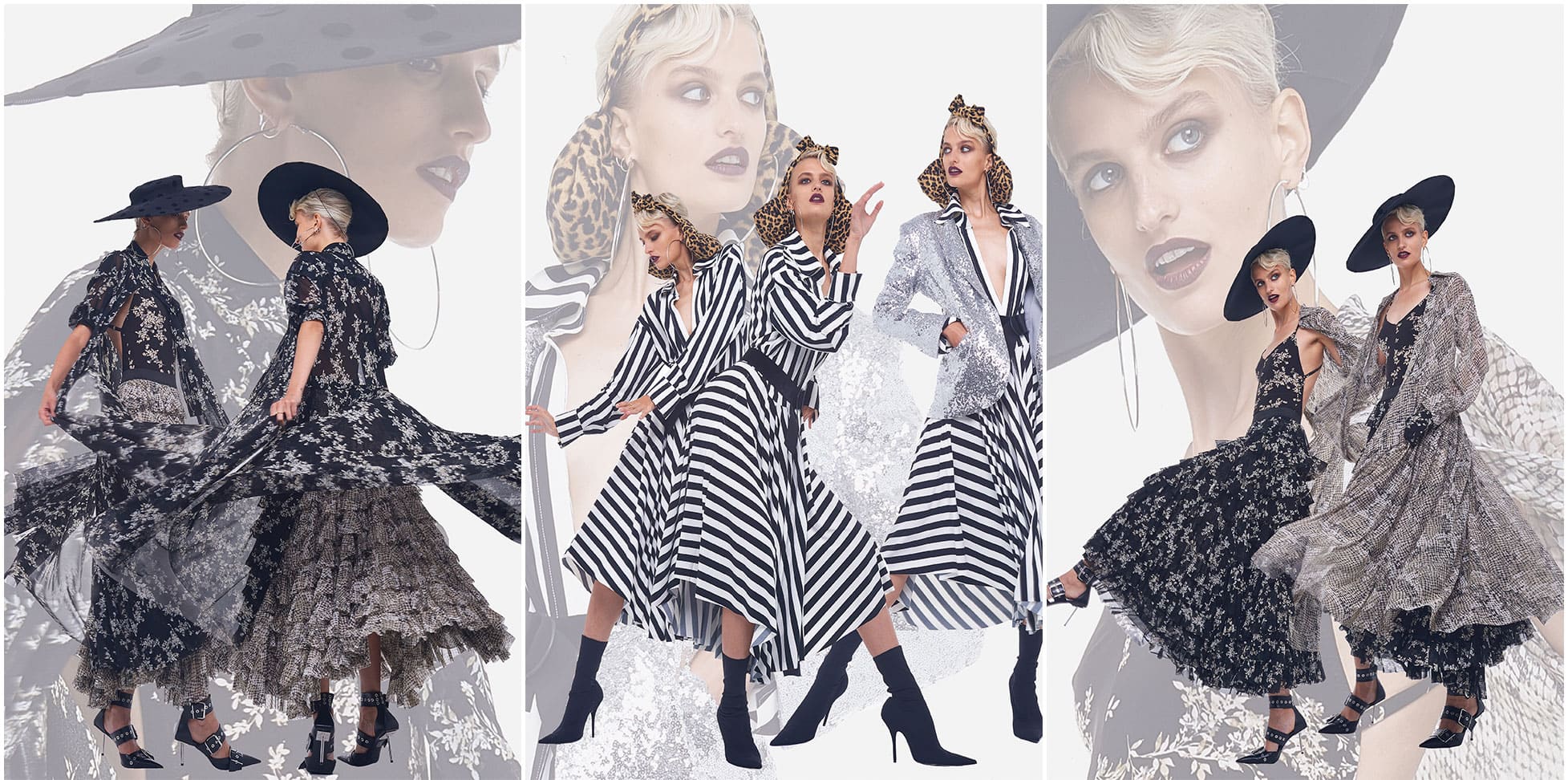 Obi Anyanwu: Let's explore your latest collection. The lookbook has two male models. Could you walk me through the gender fluid direction that you're taking the line in and also how that ties back to the 70's? That was probably the last real true free period of time here in New York City.
Norma Kamali: Yes, the 70's were about an original creative spirit that I think has not been repeated. I think it was a certain type of high point, in the fashion industry especially, and in art and film and other areas as well.
I think this was because New York was bankrupt and was accessible to people who didn't have a lot of money but were looking for their identity in a different place and a different format. New York became this creative hub of excitement and originality that had never happened before. The balance of the very rich in society, people and celebrities and the women who had just given up on living a predetermined life and had a feminist spirit about them. Any guy who felt like they did not belong in their hometown would go to New York City and maybe realized that their sexuality didn't have to be defined a certain way. They could be free to feel and be the person they wanted to be. All of that was very positive and exciting.
The idea of the masculine-feminine was really pushed so that everybody could experience the balance that they have in themselves. How feminine and masculine you were from day to day were never one-way all the time. Women now understand their feminine-masculine more than they ever have.
The real beauty of what I feel is happening now is that men can explore the feminine in the way that Mick Jagger, David Bowie, Jimi Hendrix and people in the 70's who were really pushing their feminine had. It's back again and in a very healthy way.
I've been including men in my lookbooks for the last few collections, and there's a couple in this collection that are absolutely adorable. They are the exemplification of this spirit, sharing their clothes, doing everything without having these hard lines of what's acceptable and what's not. They just are that spirit.
Obi Anyanwu: I wonder what the future holds for that energy and spirit.
Norma Kamali: During the shoot, we were all saying, "You know what, the future is okay. If this is what the energy is about, we're okay." The kindness was so glaringly exciting because kindness is not a word we use very often anymore. It was great and accepting. Just being accepting and having fun with it. How do you not love that?
Obi Anyanwu: Did this have an impact on your decision to change your hangtags?
Norma Kamali: I believe clothing should be merchandised in-store or online by classification very much like the way vintage stores are set up. It will be the most exciting way to shop.
The shopping experience can be fun again if we eliminate the men's department and women's department and label styles with sizes for all. I've been pushing this for the last three collections and I just love it. I find it so exciting.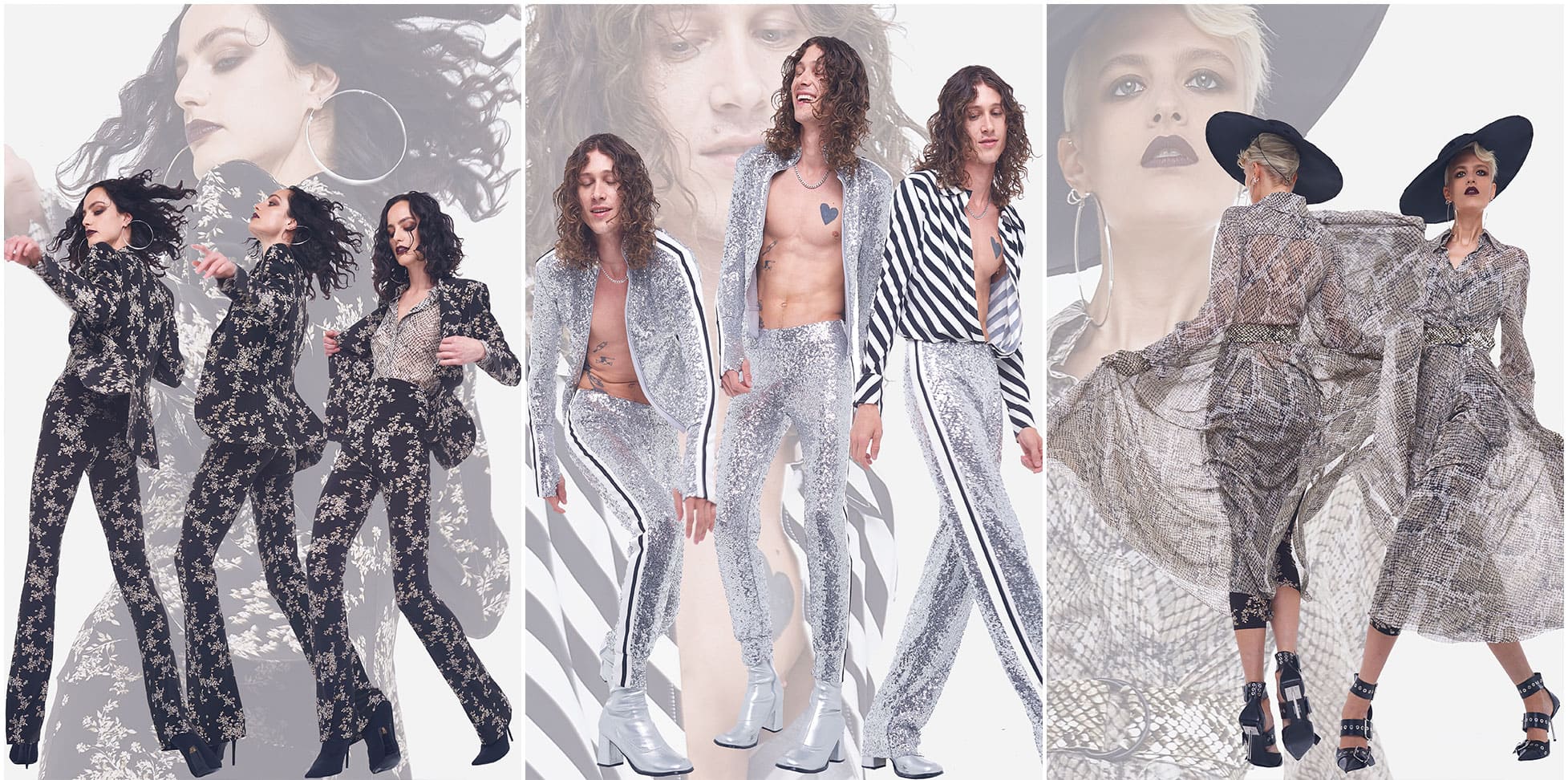 Obi Anyanwu: I would love to hear how the future of fashion looks to you, in regards to inclusivity, fluidity and acceptance?
Norma Kamali: Fashion is clearly more creative and exciting when it is democratic and inclusive. The masculine-feminine exists in all of us. Women are enjoying what are typically masculine roles, and more and more men are raising children hands-on. The most appealing fashion is seeing the masculine-feminine creatively expressed together in fashion. Anything overtly one or the other can even hint of objectification, which is clearly not comfortable now.
Photo of Norma Kamali by Michael Waring / Courtesy of Norma Kamali
---