Officine Générale unveils its latest boutique on New York City's esteemed 849 Madison Avenue, marking the brand's second establishment in the city. Spanning 1,100 square feet, the space is a collaborative design by Pierre Mahéo, the founder, and his wife Nina Haverkamp, in tandem with Paris-based architect Juliette Rubel, renowned for her work on Officine Générale's global stores.
As the brand's largest market outside France, the U.S. has long been a focal point for expansion, with New York and Los Angeles topping the list. The inaugural New York store in SoHo debuted in December 2021, followed by two Los Angeles locations in Palisades Village and Sycamore Avenue in early 2023. The addition of Madison Avenue marks the 14th Officine Générale store globally, alongside Paris, London, Lyon, and Aix-en-Provence.
Pierre Mahéo expresses his enthusiasm about the U.S. expansion, particularly within the strategic enclave of Madison Avenue in NYC. He shares, "Since opening our first U.S. store in Soho, bringing Officine Générale to a pivotal uptown location has been a personal aspiration."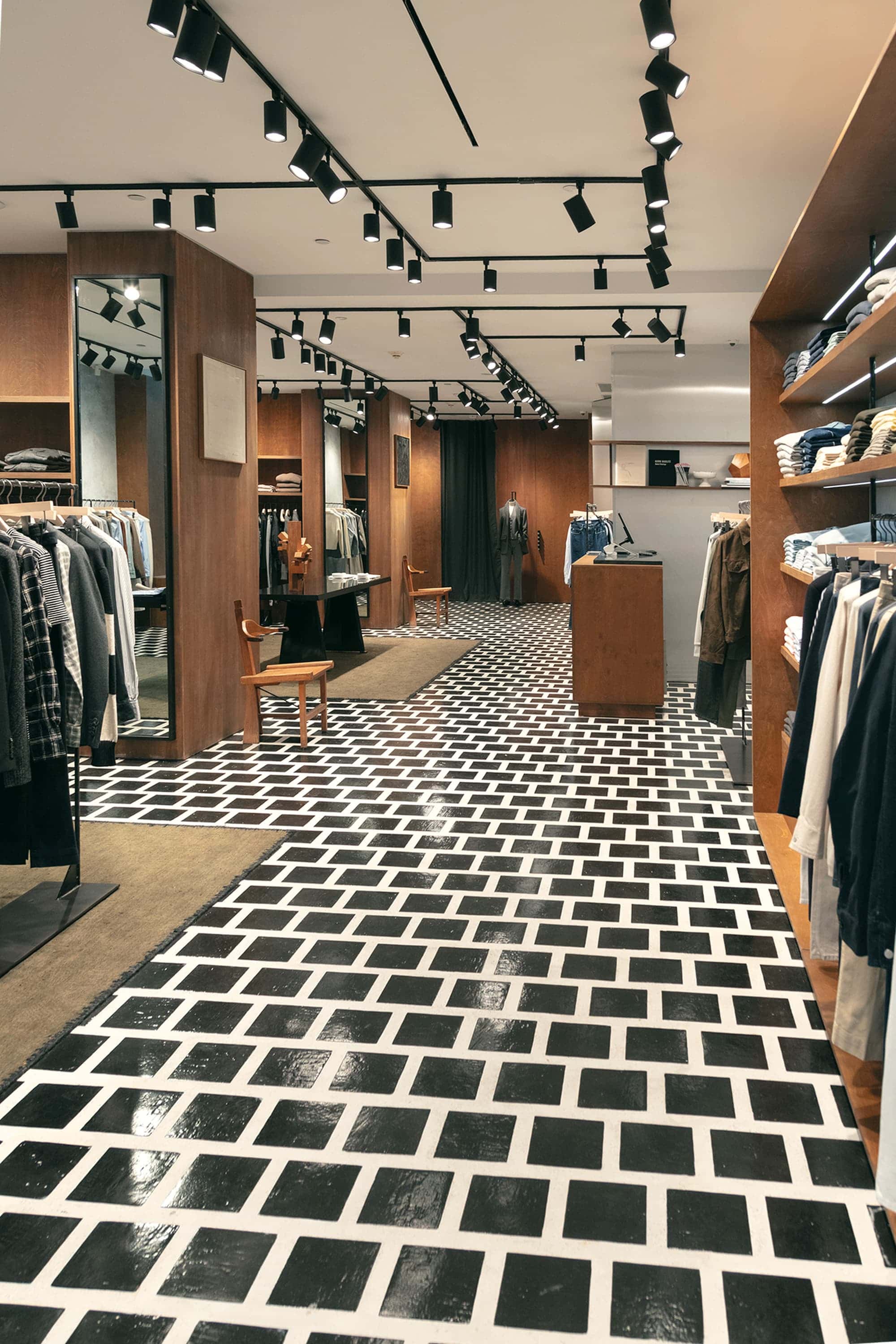 The store ambiance mirrors Officine Générale's hallmark style, a continuation of Mahéo's original concept seen in Paris, SoHo NYC, and Los Angeles. The interior is adorned with curated vintage furniture handpicked by Mahéo and Haverkamp, featuring distinctive pieces like a Jean Prouvé black linear Trapeze table, vintage Formica table, and an eclectic assortment of mismatched wooden chairs, each showcasing a unique patina. Complementing the space are artworks by Michaël Schouflikir, wood and stone sculptures, and vintage pottery, infusing the store with a personalized touch.
Crafted locally, custom racks and shelving units fashioned from hammered steel and oak wood adorn the space. Notably, floor tiles replace the previous light ash coat floor, accompanied by a freshly applied concrete wall treatment, signifying an evolution rather than a drastic transformation of the store concept.
The boutique will feature an extensive array from both the men's and women's collections, including the exclusive Daily Classics line available solely at Officine Générale stores.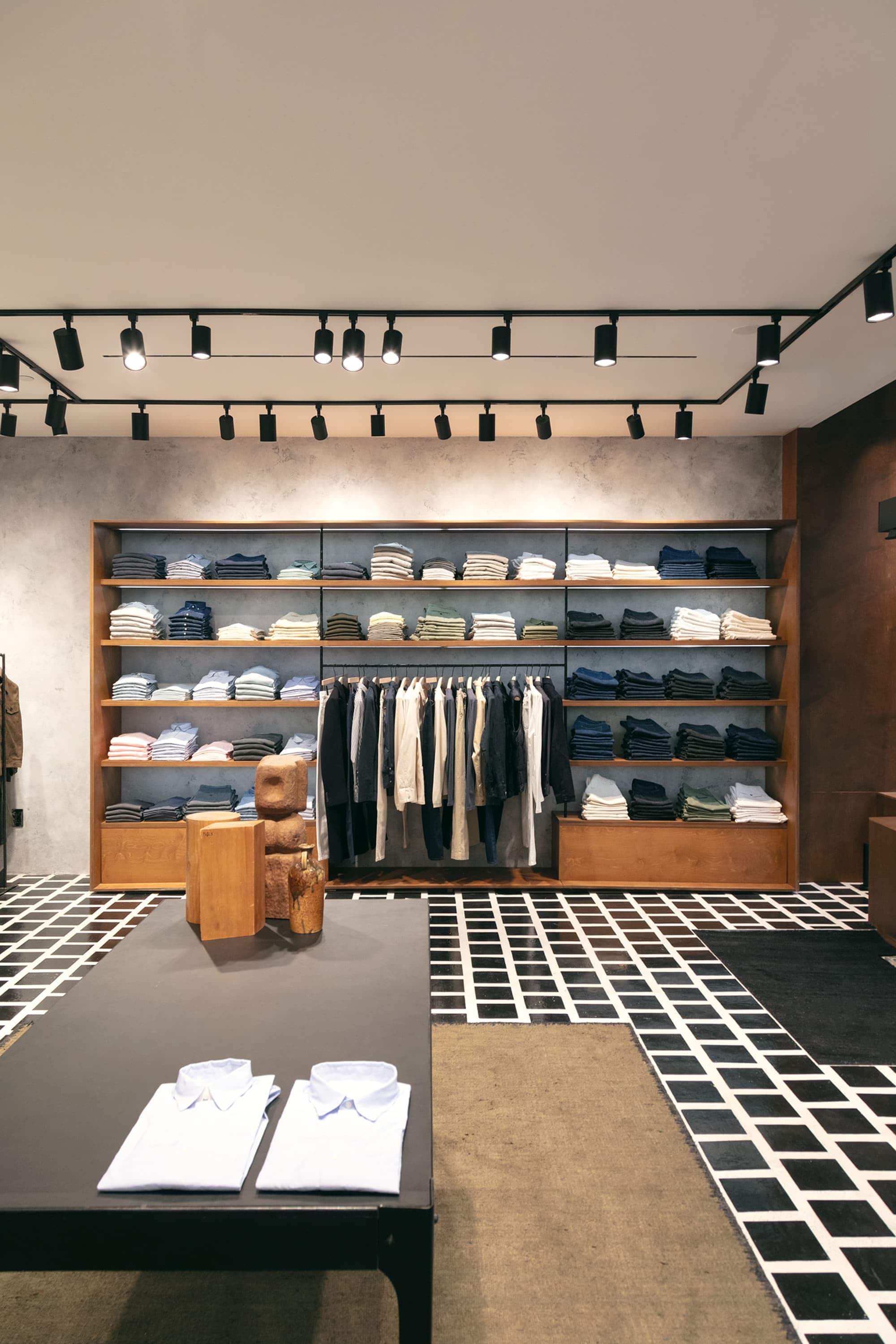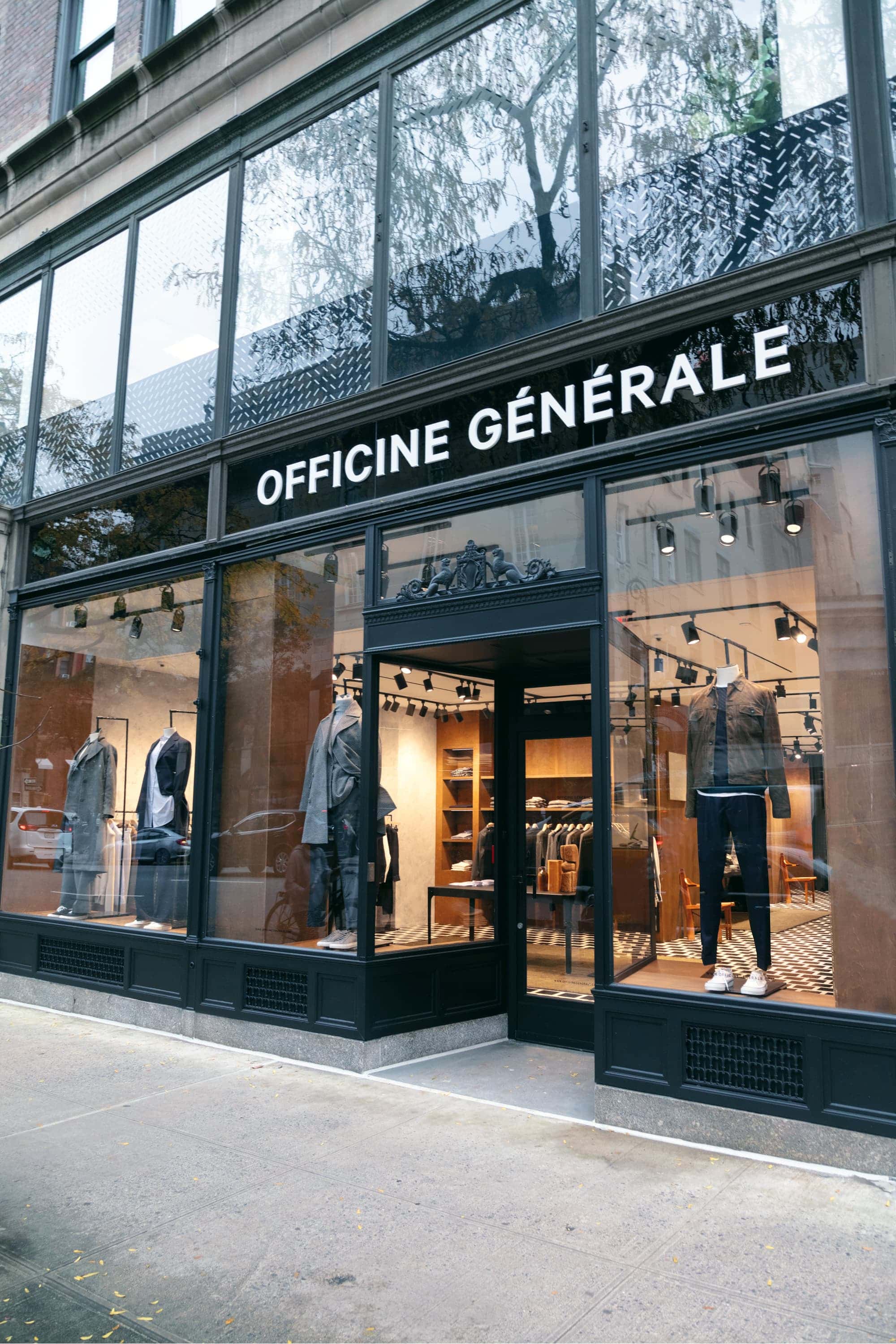 Location
New York City, 849 Madison Avenue
---