A Palette That Blends Our Need For High-Spirited Energy And Dynamic Vibrancy With Colours That Comfort And Provide A Calm Space
Pantone LLC, the global authority on colour and provider of professional colour standards for the design industries, announced the Pantone Fashion Colour Trend Report Spring/Summer 2023 edition for London Fashion Week (LFW). Published for the fashion industry by the Pantone Color Institute, the trend forecasting and colour consultancy, this season's report features the top ten standout colours as well as current takes on five core classics we can expect to see as fashion designers introduce new Spring/Summer collections.
According to Pantone Color Institute experts, colours for LFW Spring/Summer 2023 chart a new path forward. Recontextualised with a modern edge, this season's colours integrate tradition and innovation marrying our need for brightness and vibrant positivity with quieting tinted tones. A fearless attitude and freedom of expression reframes our perceptions of colour with a no-holds-barred approach coming through in witty mixes and animated pairings.
"As we anticipate our future, we are embracing the freedom to colourfully express our individuality without constraint," said Leatrice Eiseman, Executive Director of the Pantone Color Institute. "Experiencing a creative liberation that transgresses previous norms, we are adapting and inventing novel pairings and contrasting harmonies."
The Spring/Summer 2023 London Colour Palette:
The Spring/Summer 2023 Core Classics: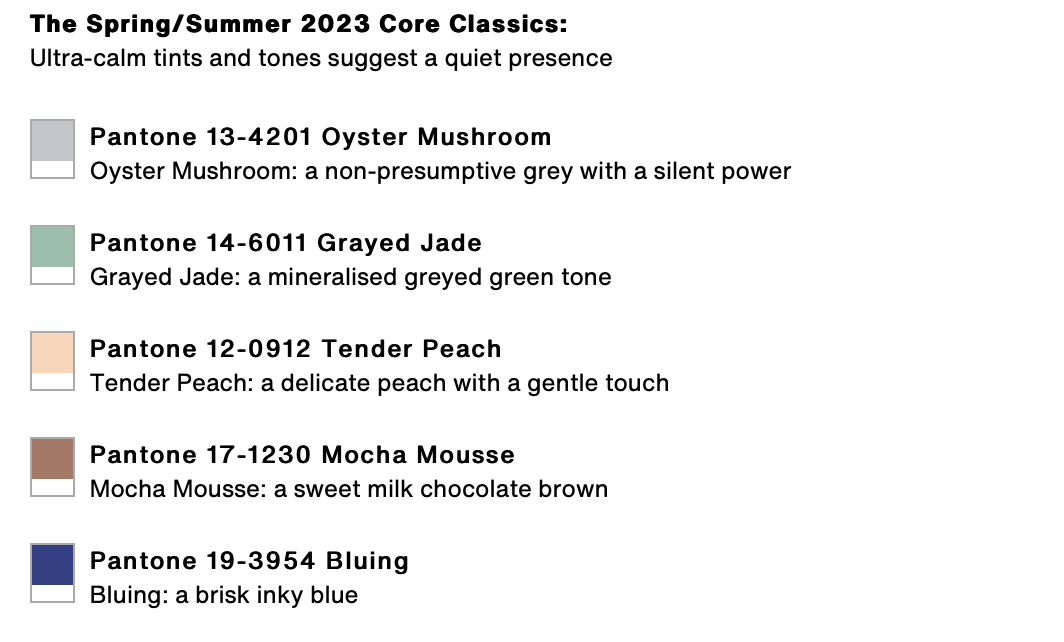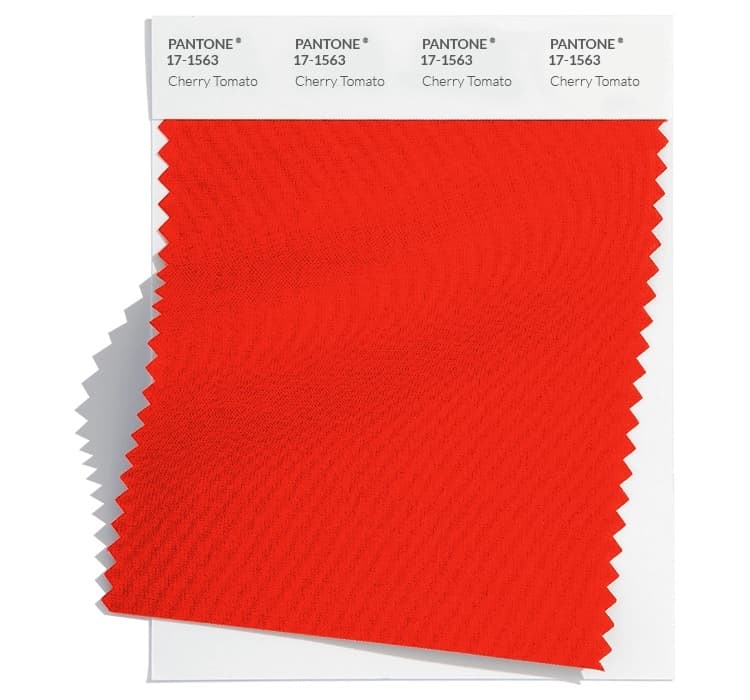 ---