Review of Paul Andrew Spring 2022 Ad Campaign by Art Director Olivia Windisch
Paul Andrew explores the power of the body from the fit up with an electrifying new campaign for Spring 2022. The campaign features art direction by Olivia Windisch.
The first campaign for the designer's eponymous shoe label since putting it on hold during his time at Salvatore Ferragamo, the campaign sees Andrew return with a vengeance. Bolstered by Windisch's scintillating art direction, the photographs put Andrew's bold designs in conversation with parts of the human body that are styled to echo – or contrast with – the feeling of the shoe. A silver, long-nailed, jewel-encrusted hand reaches for a shoe with a similarly jewel-encrusted heel. In other images, meanwhile, powerful and quadriceps disrupt our expectations for what we might consider a more "feminine" style. The black backdrops render the bold colors of the collection even more vibrant.
There's an undeniable feeling of sensuality here, but even though the bodies are faceless, it feels empowering rather than objectifying: bodies are celebrated and depicted as powerful in all their natural glory, their organic beauty elevated rather than obscured by the use of makeup and manicure.
Kicking things off in powerful style, the campaign is a very strong and very welcoming heralding of Paul Andrew's return to his own creative avenue.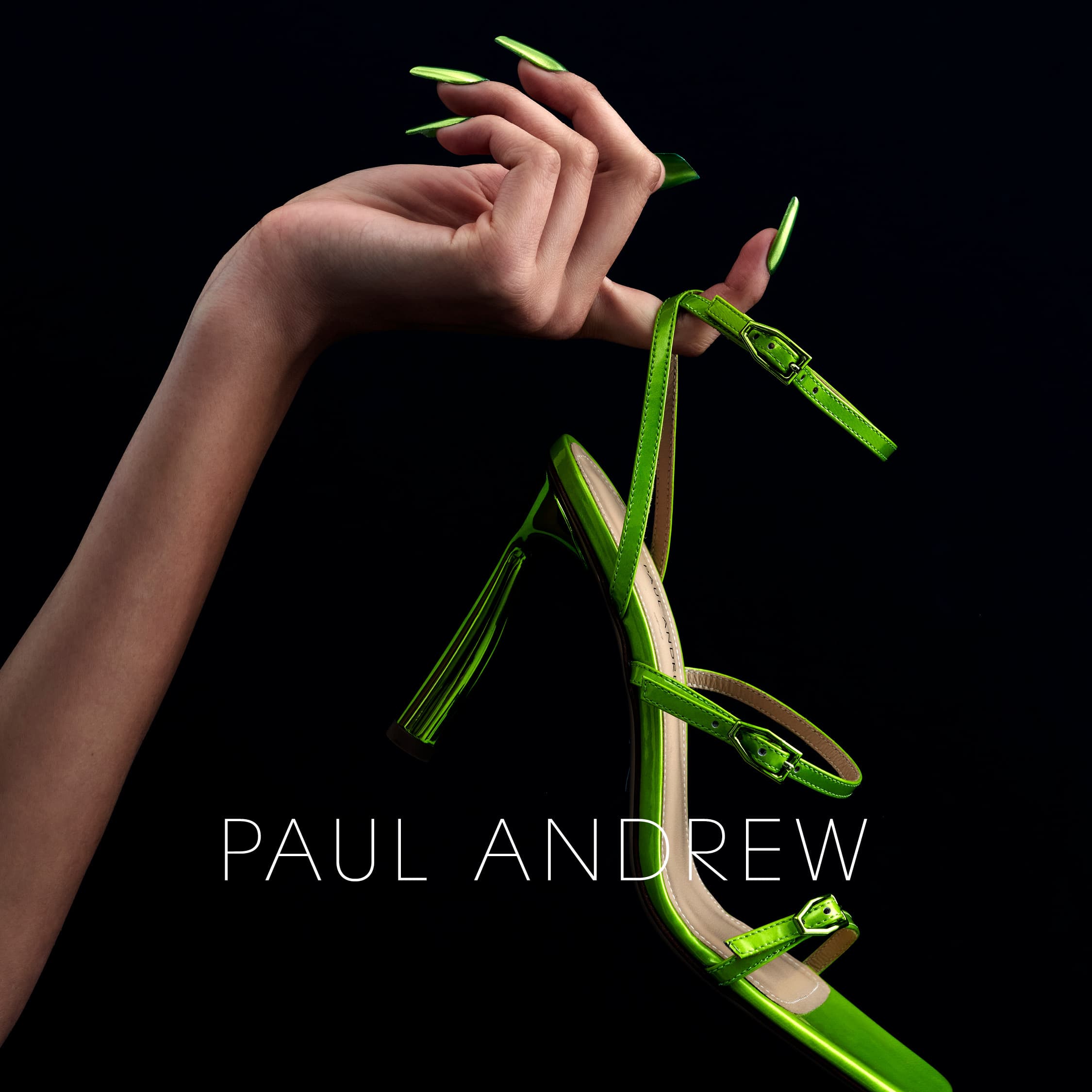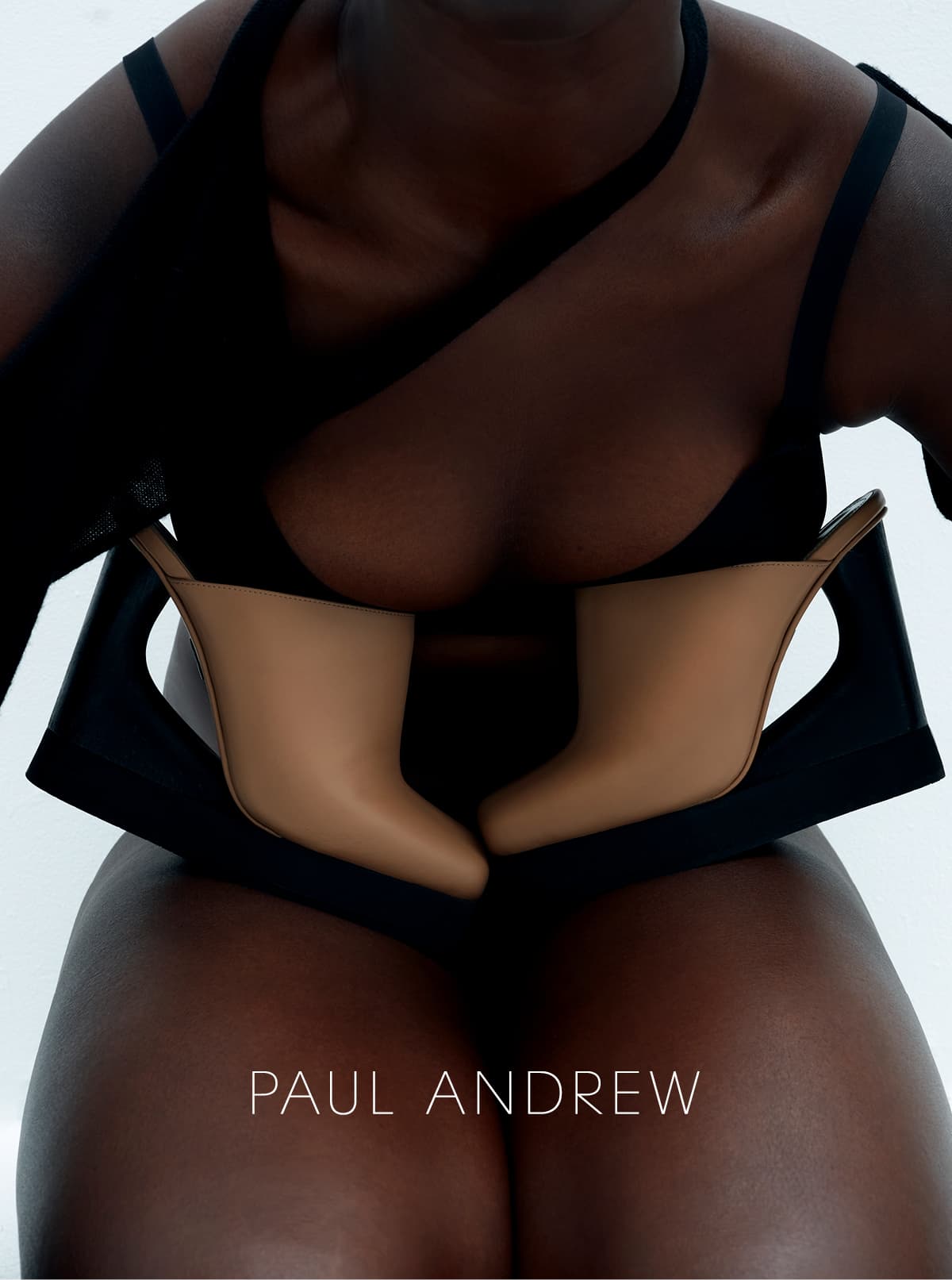 Paul Andrew Creative Director | Paul Andrew
Art Director | Olivia Windisch
Stylist | Jodie Barnes
Makeup | Fara Homidi
Manicurist | Naomi Yasuda
Casting Director | Shawn Dezan
---