---
Review of Prabal Gurung Fall 2022 Fashion Show
Two Homes Two Inspirations
By Constance C.R. White
During Fashion Week, we at The Impression – like many other editors or influencers – often work on the run. 
We find a quiet corner, to make a call, send a text, write a caption or edit an interview .
We were in one such corner before the Prabal Gurung presentation, when a model said wistfully,  she wished she could walk in the Gurung show. The clothes were so beautiful, she said.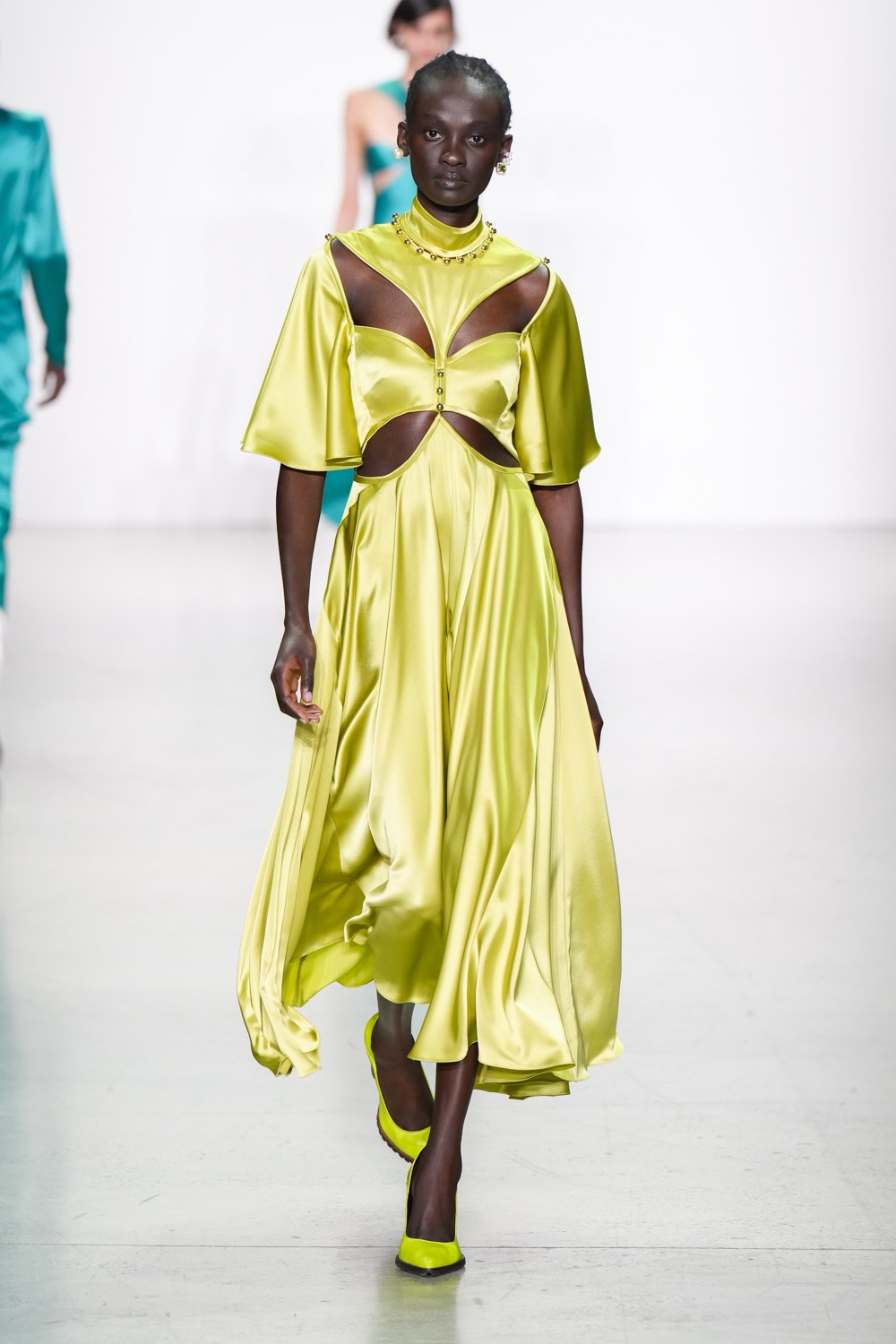 Here's hoping that she will one day get her wish. She seemed so sincere in her longing.
Gurung, out of his own longing for his native Nepal, created a collection of lush beauty.
He blended inspiration from the two places he calls home, Nepal where he's from and New York, where he now resides.
Fluid dresses in silk mattelasse, moved with the body and with clever construction bared triangular flashes of skin.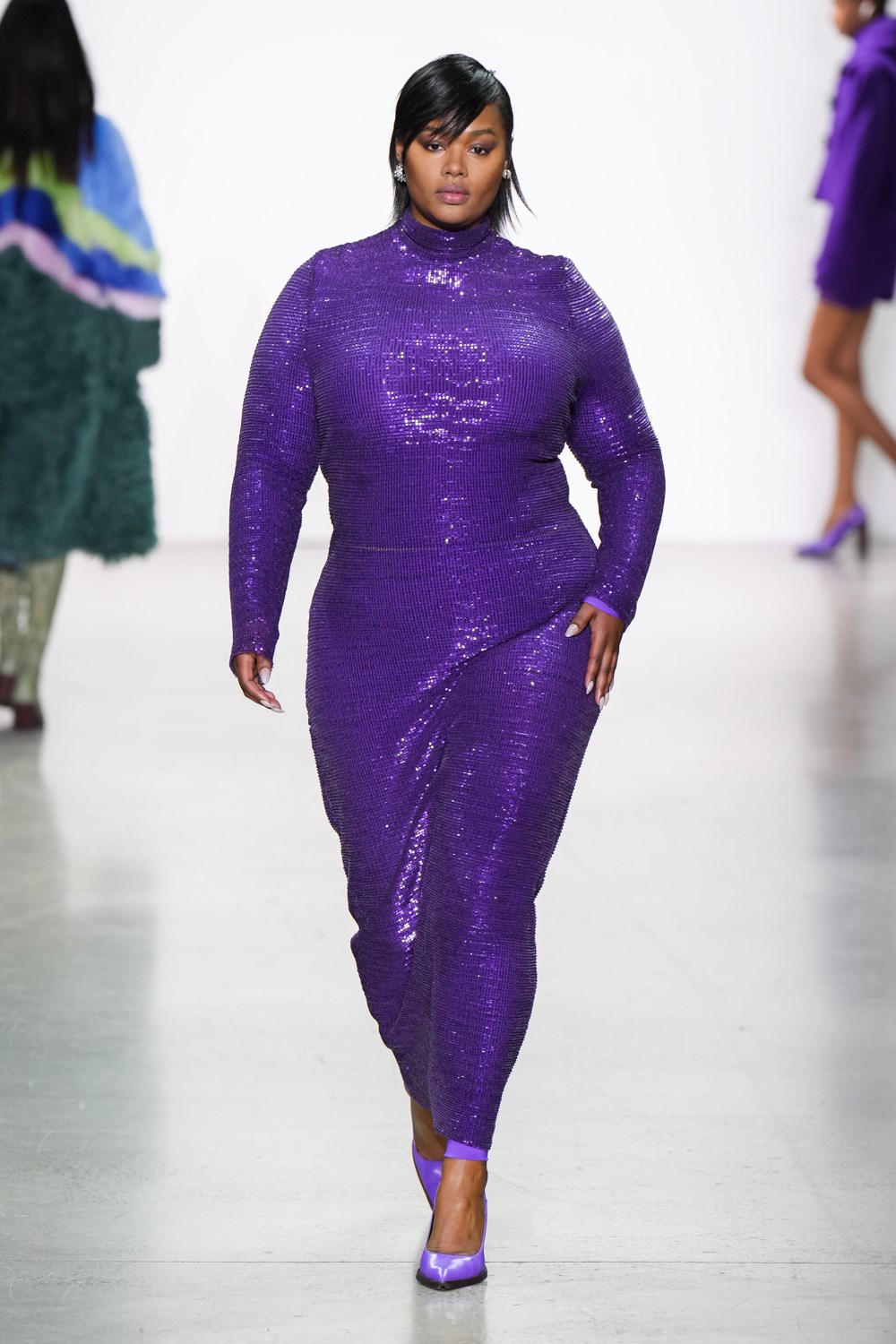 Frocks shimmered in brilliant jewel tones of emerald, ruby, amethyst and even jet black.
Nepal is home to more than 26 species of rhododendrons, a flower that takes well to the Himalayan mountainside. Gurung utilized the nation's national flower.of in emotional prints and hot colors.
Thinking of New York, structured coats with beading and jackets shaped to the body appeared created for big-city life.
Wanted the collection to celebrate women and matriarchal power. The nurturing side of women could be said to be expressed in tactile dresses with soft fluttery tentacles, and furry coats in celebratory colors.

– Gurung
Even the dressiest looks were paired with fabulous boots, the higher the better. Thigh-high white boots made a particularly strong statement especially paired with an evening gown or with a little cocktail dress.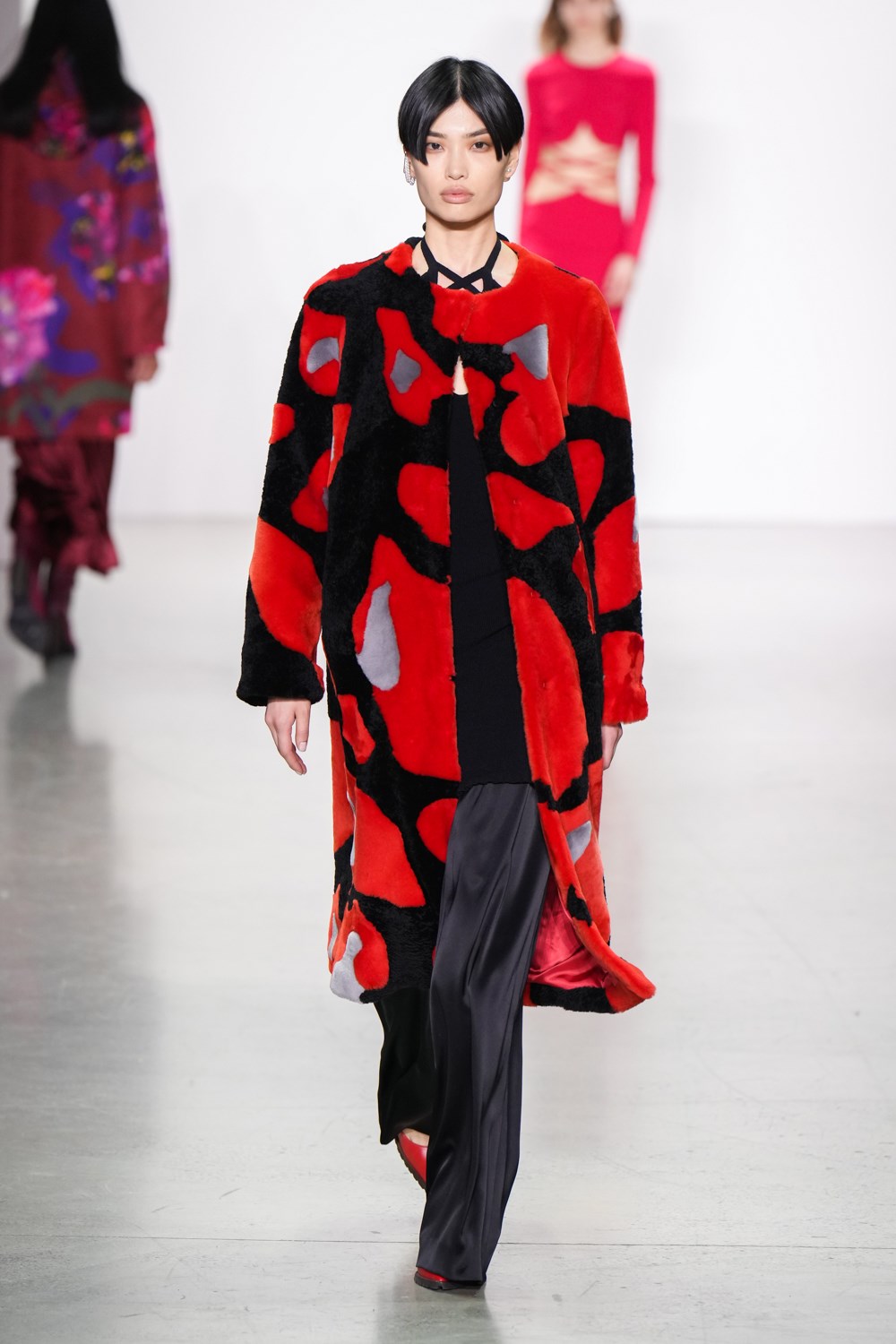 It's been a while since the Gurung travelled to Nepal, what with the pandemic slowing travel. In the meantime, he found comfort in the expressions of home in this collection.
---