---
Most iconic design houses that have become household names are on their 5th generation of designers, having mainly been founded in the 1950s. So it is with pleasure to reflect upon a designer who is still at the helm of their house such as Miuccia Prada and her eponymous label.
Prada came onto the fashion advertising scene in 1985 with a localized Italian campaign lensed by non-other than Helmut Newton. The mood was noir and likely driven by the desires of the photographer himself as Prada was a nascent designer at the time. Be it planned or not, the partnership of a namesake fashion photographer helped pave the way for others to follow such as Albert Watson, Peter Lindbergh, Glen Luchford, Steven Meisel, and Willy Vanderperre.
Peter Lindbergh quickly took the reigns and soon Prada was lensing models which would later be dubbed 'super' such as Christy Turlington, Heather Stewart-Whyte, Helena Christensen, and Naomi Campbell.
The turning point for Prada came in 1996 with the appointment of art director David James who in 1997 transitioned the narrative from 'who' to 'what' with Glen Luchford's 1997 fall campaign featuring model Amber Valletta in a haunting campaign dripping with cinematic saturation reminiscent of Stanley Kubrick's The Shinning. It was here that fuller narrative and the use of epic scenery began to unfold within Prada campaigns.
David James and Miuccia Prada's coupling evolved in the 2000s with the help of photographer Steven Meisel. The decade brought touches of cinematic references but leaned in on imagery rich with saturation and large grouping of models on the cusp.
Photographer Willy Vanderperre teamed with David James on Prada as early as 2011 but came into his own lensing the house in 2016 establishing a more artisanal tone for the brand that bridge art house and art performance references with fashion.
The new decade of the 2020s found the house transitioning art directors and welcoming Ferdinando Verderi to the helm. Verderi's holistic conceptualism has introduced an element few if any fashion house has before: words. Teaming with photographer Jamie Hawkesworth, the art director has brought the power of words as a tool utilizing the letters of the brand as a jumping-off point for a variety of smart meanings for the brand. The campaigns seek to expand the houses 'meaning' while simultaneously appealing to the artisan the label already owned.
All of this is done with founding designer Miuccia Prada still at the helm, a rare feat in an age where change is a constant.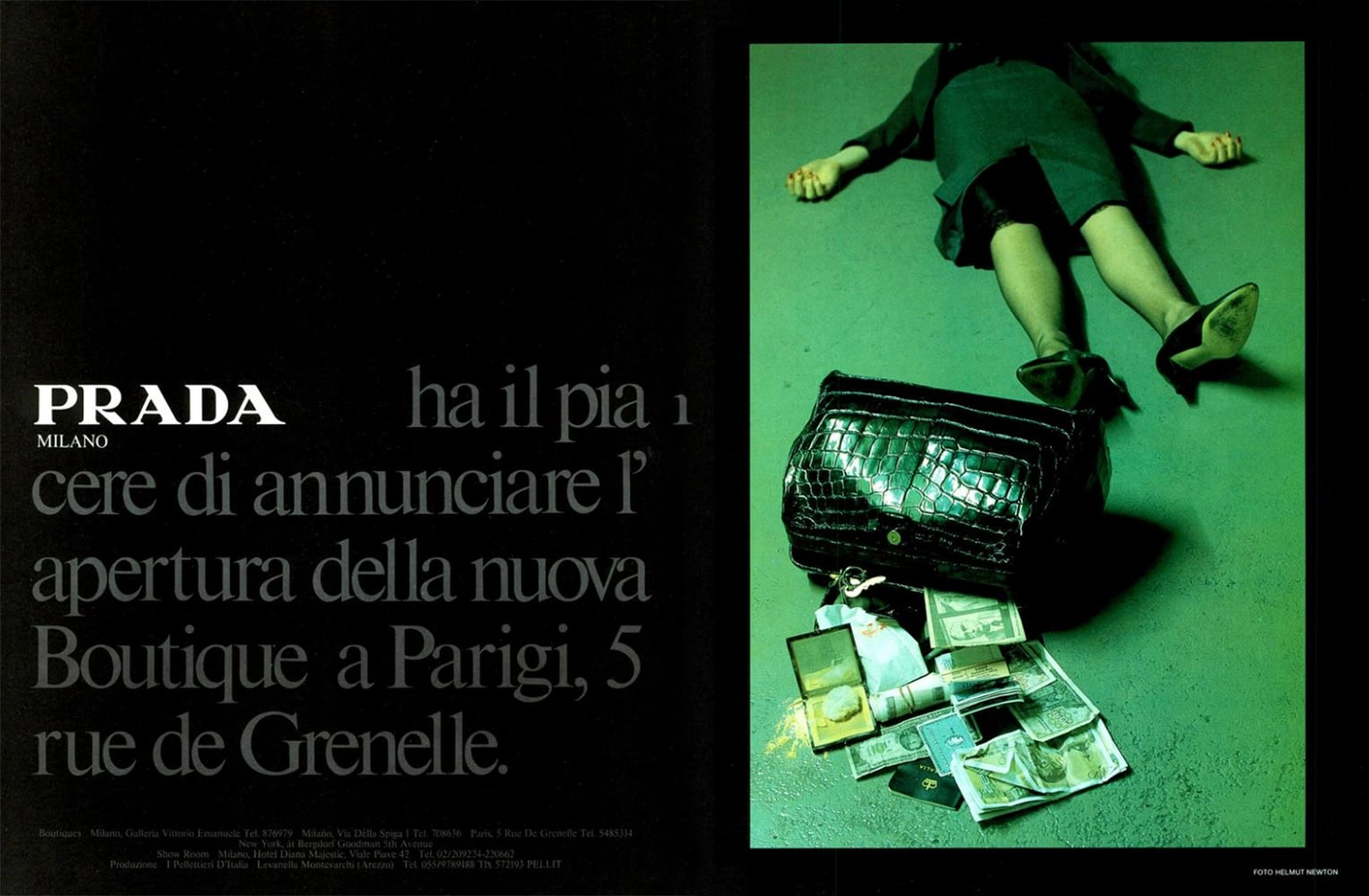 ---