Review of Prada 'Feels Like Prada' Fall 2021 Ad Campaign Film by Creative Director Ferdinando Verderi
Prada's prints continue to take over the world as Feels Like Prada, the multimedia campaign conceived by creative director Ferdinando Verderi, expands further in its unprecedented invitation to experience the house's textural and emotional scopes.
Across cities including Rome, Tokyo, Amsterdam, and Salt Lake City, Prada prints are popping up on just about any surface that can hold them. From the grandiose – building façades in metropolitan neighborhoods and stark surfaces in unexpected locations – to the unassumingly small – produce wrappers in grocery stores – weaves and prints from Prada's Fall 2021 collection are blown up and applied, recontextualizing themes of tactility and closeness.
The campaign is a brilliant way to think outside of the image and bring the world of Prada into new possibilities for sense experience and physical connection. With a scope that feels both grand and intimate, and a deftly interwoven concept and physicality, the campaign is a deep exploration of what it means to feel like Prada.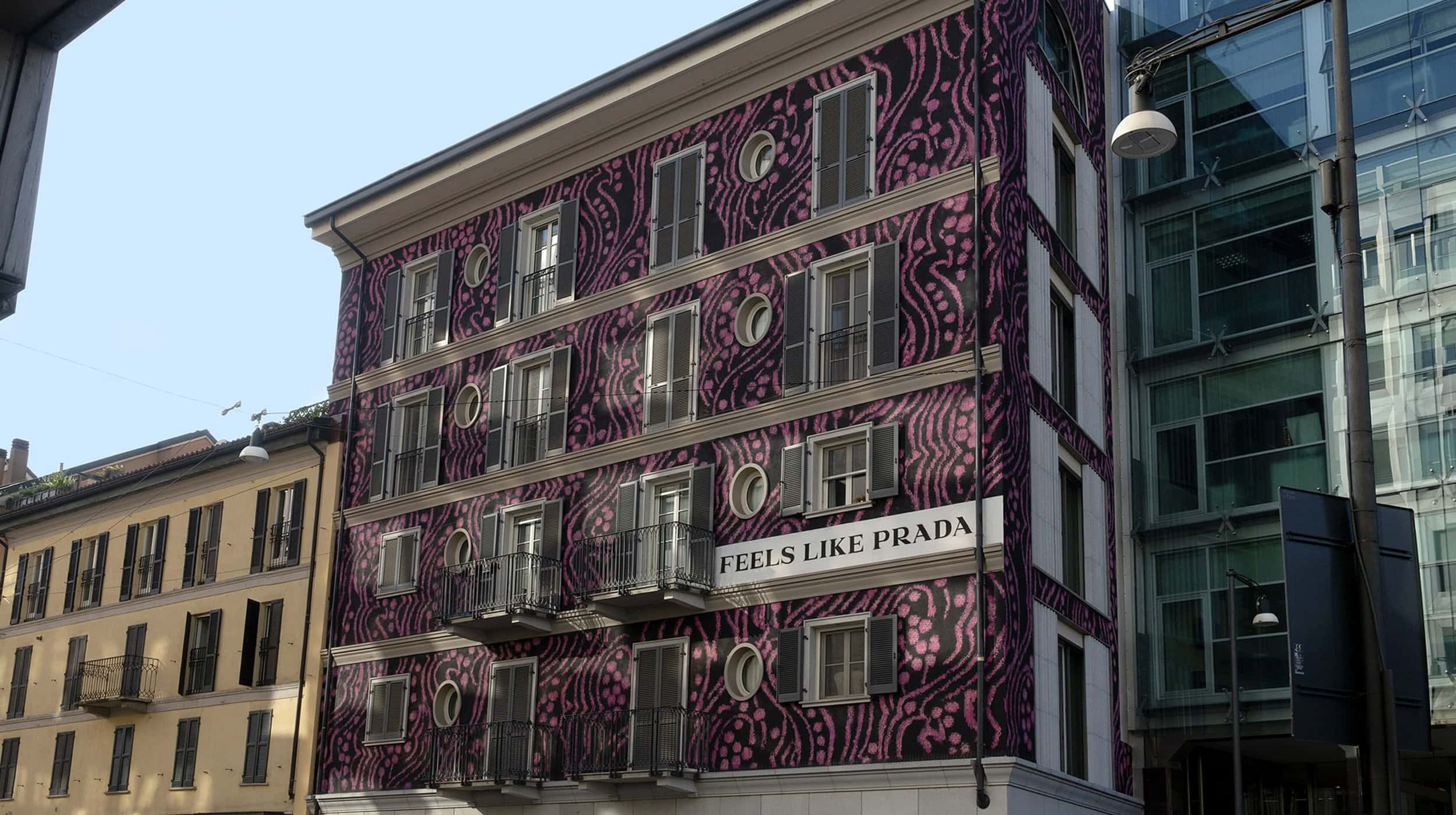 Prada Creative Directors | Miuccia Prada and Raf Simons
Creative Director | Ferdinando Verderi
Locations | Milan, Rome, Florence, London, Paris, Amsterdam, Shanghai, Tokyo, Salt Lake City and New York
---